Homeschool conventions are wonderful resources for the homeschooling family. Every new homeschooler should make it a priority to attend a convention near them. Even if you are not new to homeschooling, conventions still have so much to offer and it's beneficial to attend one every year or so.
There is a homeschool convention in just about every state each year. There are also national conventions that are held in multiple locations around the country, and you can even find conventions online.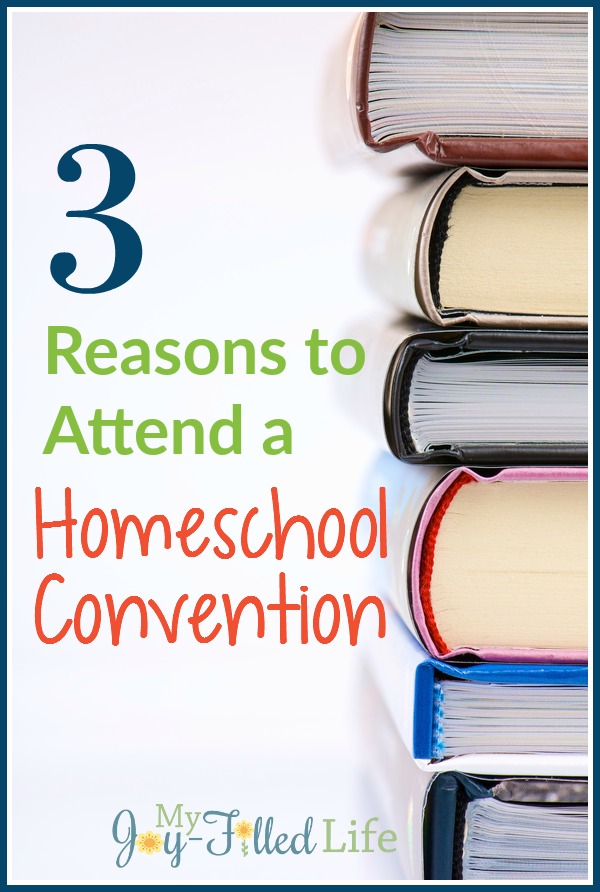 Here are several reasons why you should attend a homeschool convention near you –
Fellowship
Isn't it nice to be surrounded by people that 'get you'? People who understand your life and what you are going through? Homeschooling isn't easy, and all of us homeschooling moms (and dads) need some encouragement and refreshment on a regular basis. Who better to get that from than people that are in the same boat? Whether it's a speaker, a workshop, a vendor you chatted with at their booth, or another mom whom you swapped stories with as you held your sleeping babies in a quiet corner, there is encouragement and fellowship around every corner.
Speakers
Most homeschool conventions will have sessions you can attend to listen to a speaker on a specific topic. Homeschooling encompasses almost all areas of life, so you will find speakers talking about a wide range of topics. From teaching preschoolers, preparing your child for collage, working from home, to discipleship and discipline, you will find a variety of sessions and speakers at a homeschool convention. So many in fact, that it will be hard for you to choose which sessions to attend.
Curriculum
Ah, a homeschool mom's favorite thing! Most homeschool conventions will have a vendor/exhibit hall that is full of rows and rows of booths with vendors eager to share with you about their product or service. It's always fun to see the latest curriculum and to get fun, new ideas for your homeschool. If you are new to homeschooling or looking to make a change with your curriculum, a homeschool convention is the perfect place to actually see the curriculum before you buy it. You can flip through the books and resources, as well get your questions answered by the knowledgeable reps on hand.
See if there is a homeschool convention in your area. Click the image below for a full list of homeschool conventions and conferences throughout the United States.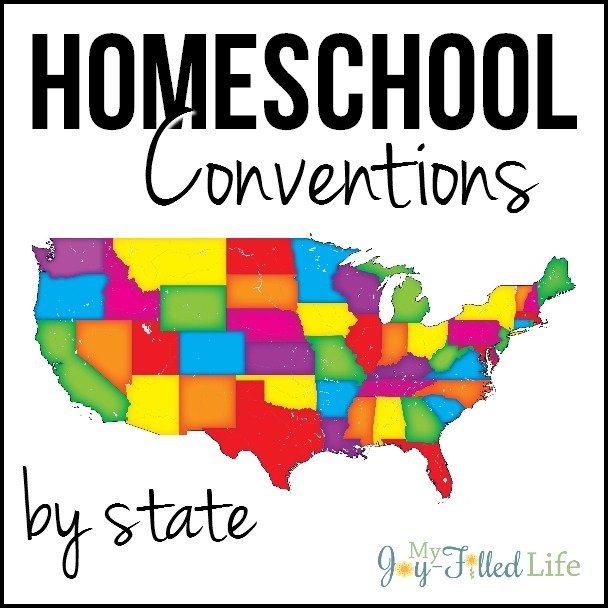 Save