One of the things I love doing with my younger children is reading picture books and doing story-related activities with them to bring the story to life and create fun memories.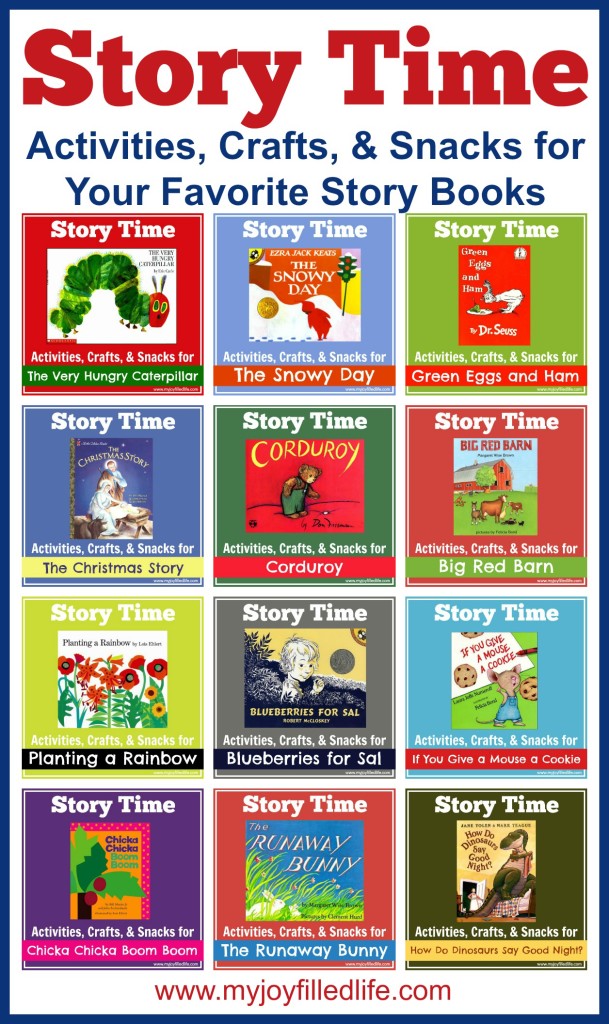 We have enjoyed doing this with quite a few books over the years and I thought it would be fun to put all of our favorites into one place here on the blog and share them with all of you as well. I also decided to ask some fellow bloggers for their ideas, to give you even more great ideas to incorporate into your story time.
Here ares some of our favorites. Just click on the image of the story book you are interested in and it will take you to the page with all the activities and ideas to go along with it.