Some people like to use the phrase 'balancing working from home and homeschooling' but I prefer to use the term juggling. Because that's what this is. A juggling act.
Nobody who works from home while homeschooling can call it anything else.
But sometimes, a mom's gotta do what a mom's gotta do. (Or dad!) So we put on our big-girl pants, buckle down, and do what we moms do best – and that is whatever needs to be done.
7 Tips for Working While Homeschooling
Create a schedule and stick with it as much as possible
Make sure your kids have activities they can work on without your help. A homeschool daily checklist can help keep your kids on track with their schoolwork.
Set up a reward system of some kind that encourages your kids to help each other out
Be willing to get up early or stay up late, as needed
Don't be afraid to outsource your lessons, as needed (either online or at another location)
Gather a support system – and utilize that support system on bad days
A lot of these tips are very similar to those found in this article, insanely easy large family homeschooling tips. But there are a few unique tips that come with working while homeschooling.
Let's dive in.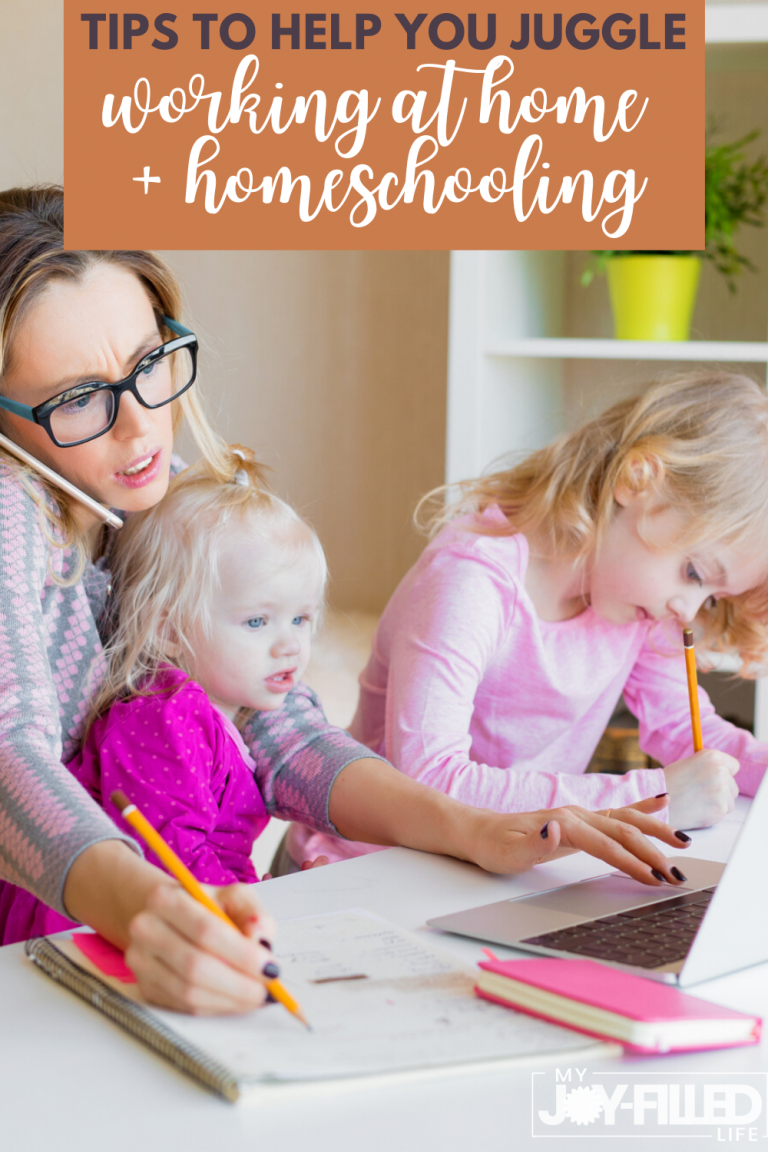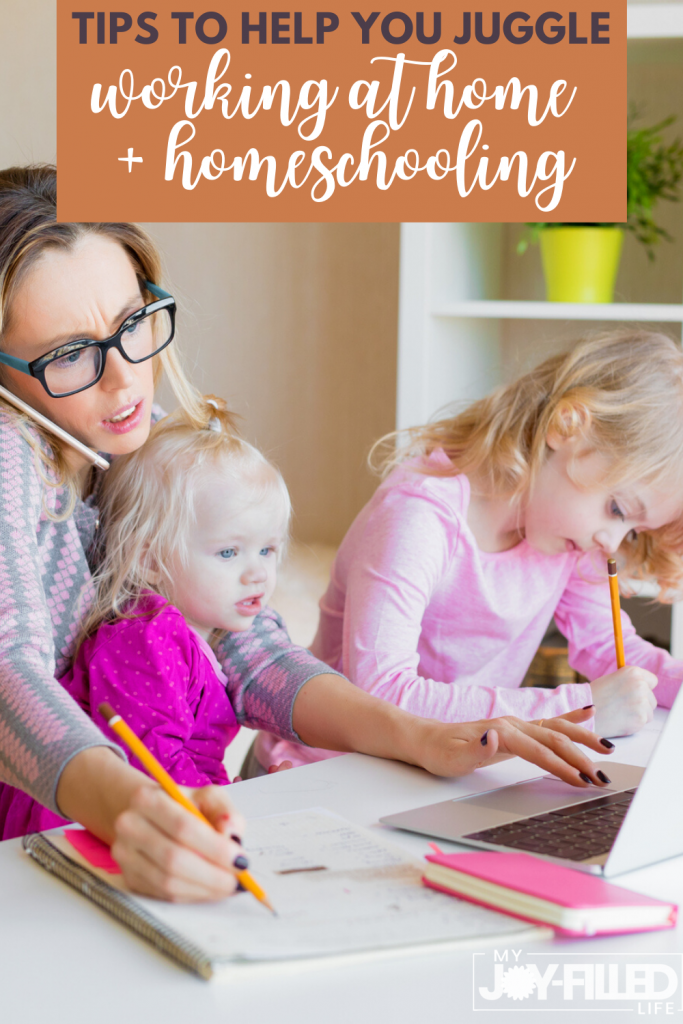 Tip #1 – Create a Schedule
Creating a schedule – and sticking to it – might be one of the most important tips for juggling working from home with trying to homeschool.
When you are trying to do so many things at once, a lack of schedule will leave certain things to fall by the wayside.
Now tell me – would you rather let your job fall by the wayside, or your children's education? Neither, I hope! Which is why you need a schedule.
If your job has a structured schedule, such as one where you have to be clocked in at a certain time and for a certain length, then you'll have to block out those hours and fit homeschooling in around those hours.
If your job is more flexible, then you can choose to block out your working hours around the times that your kids do their best work.
My work schedule is flexible. I get up early and I can usually get two or three hours in before the kids wake up. I then get the kids ready for the day and started on their lessons. I'm usually back to work by 11 and can work for a few hours before the kids need my attention again.
It makes for a busy day, but it's working for us.
However you choose to do it, it is so important that you pick a schedule. Then once you've picked your schedule, make sure your kids and your spouse are aware and onboard.
Tip #2 – Helping Kids Work Independently
I will be honest when I say I would not be able to do what I do if my kids always needed me to hand-hold them.
My husband and I have worked very hard to teach our kids to be independent. Very hard. And thank goodness, it's finally starting to pay off.
My kids have a selection of activities they are free to work on (and happy to do so) when they are not doing other work. These activities, for the most part, can be completed either all by themselves or with the help of an older sibling.
Some of these activities include:
A list of drawing ideas for kids that they can choose from
A selection of mommy-approved educational shows
Acceptable snack options they can help themselves to
A giant bucket of Legos for free-play
A large, safe yard for adventurous explorations
A library of books they can rifle through on their own
When the kids aren't working on school or chores, for the most part they are happy to do something from my approved activities list. Then I'm really only needed to break up the occasional fight and to prep dinner.
Tip #3 – Encourage Kids to Help Each Other
We have been using a chore point system in our family for several years now.
While this system has evolved over the years to meet different needs, the overarching goal has remained the same. And that is to encourage the kids to think outside of themselves and be happy to help more around the house.
Nowadays, I reward (read- bribe) my older kids to help with the younger kids.
They'll make the little kids snacks and change the baby's diaper. They'll even go out of their way to play with the little ones when needed.
Seriously, I couldn't work from home so easily if it wasn't for my incredibly helpful kids. And they are willing to be extra helpful because they know they'll get rewarded for doing so.
It's a win-win!
Tip #4 – Be Willing to Get Up Early or Stay Up Late
This tip is pretty self-explanatory. If you're not getting enough work done during the day, then you need to be willing to lose a little bit of sleep to get things done while the kids aren't around.
And if you're going to be losing sleep, you'll need to be extra diligent about your health.
Invest in a good vitamin and take it regularly. Eat healthy snacks and make a commitment to get at least 30 minutes of exercise in a day.
If your body is healthier, you'll need less sleep. Which means you'll have more hours in the day.
Tip #5 – Don't Be Afraid to Outsource
Outsourcing is my secret hack to homeschooling while working.
All of my curriculums are based completely online. And I mean all of them.
When it's time for school, all I need to do is log the kids in and set them free! We leave hands-on activities for days I have off work.
Tip #6 – Gather a Support System
Your support system might look like a family member who can babysit once in a while, or a spouse who gives you some time to yourself. Or maybe your support system looks like some online friends who just listen to you vent.
Whatever your situation, find something that will give you that needed support. Because girl, none of us can do it alone.
Tip #7 – Decompress
If you allow all that stress to pile up and you never take the time to take care of yourself, believe me – you are going to burst!
Taking time to decompress is a critical part of working from home while trying to homeschool.
One simple way to decompress is to take some time to laugh at something online! Such as these funny homeschool memes or a funny YouTube video.
Decompressing might also look like a night on the town or a quiet bubble bath.
Different things work for different people. Your job is to find whatever works for you.
I hope you find these tips helpful! It's not easy to work from home while homeschooling. But if you're ambitious enough, it's definitely possible.
Thank you to our featured sponsors!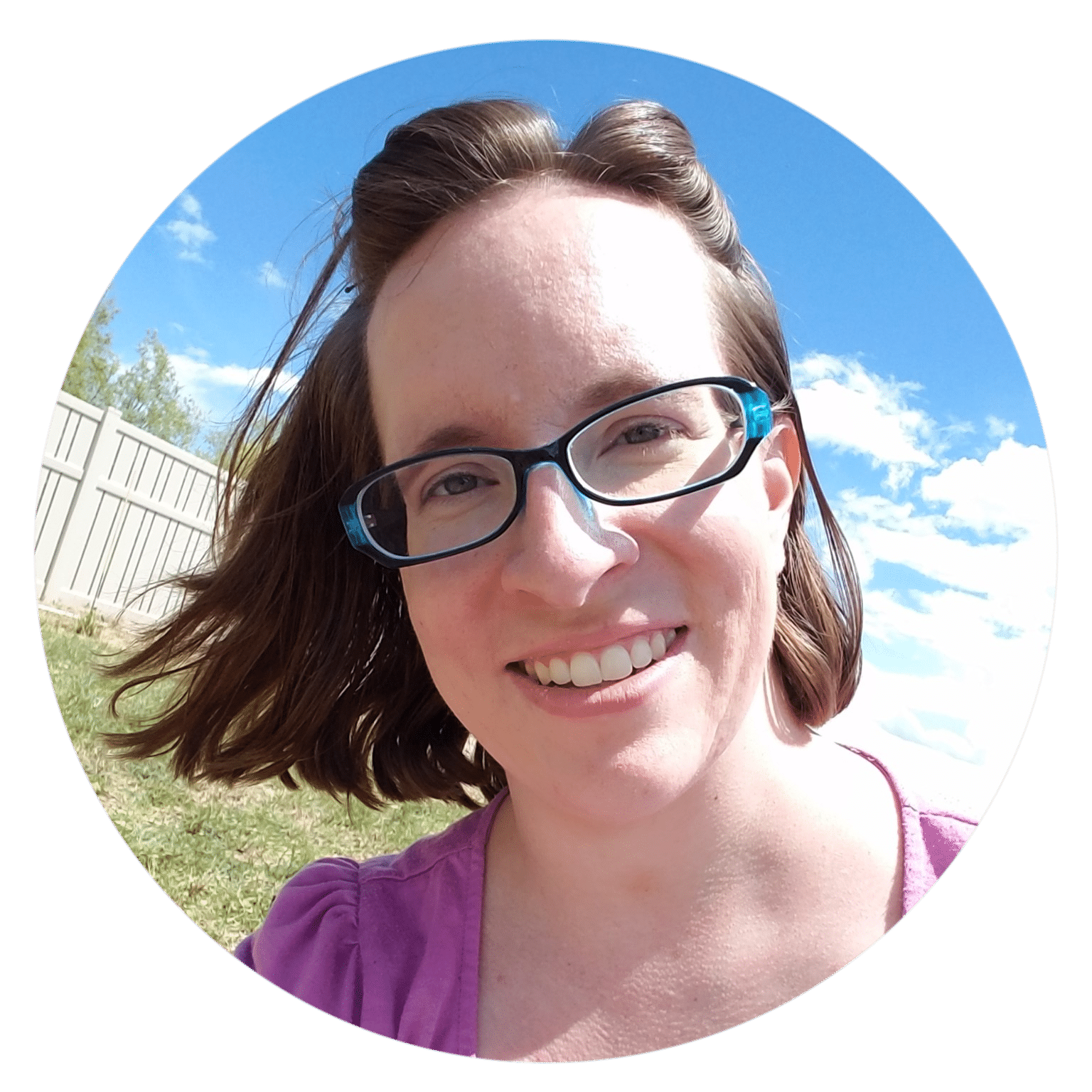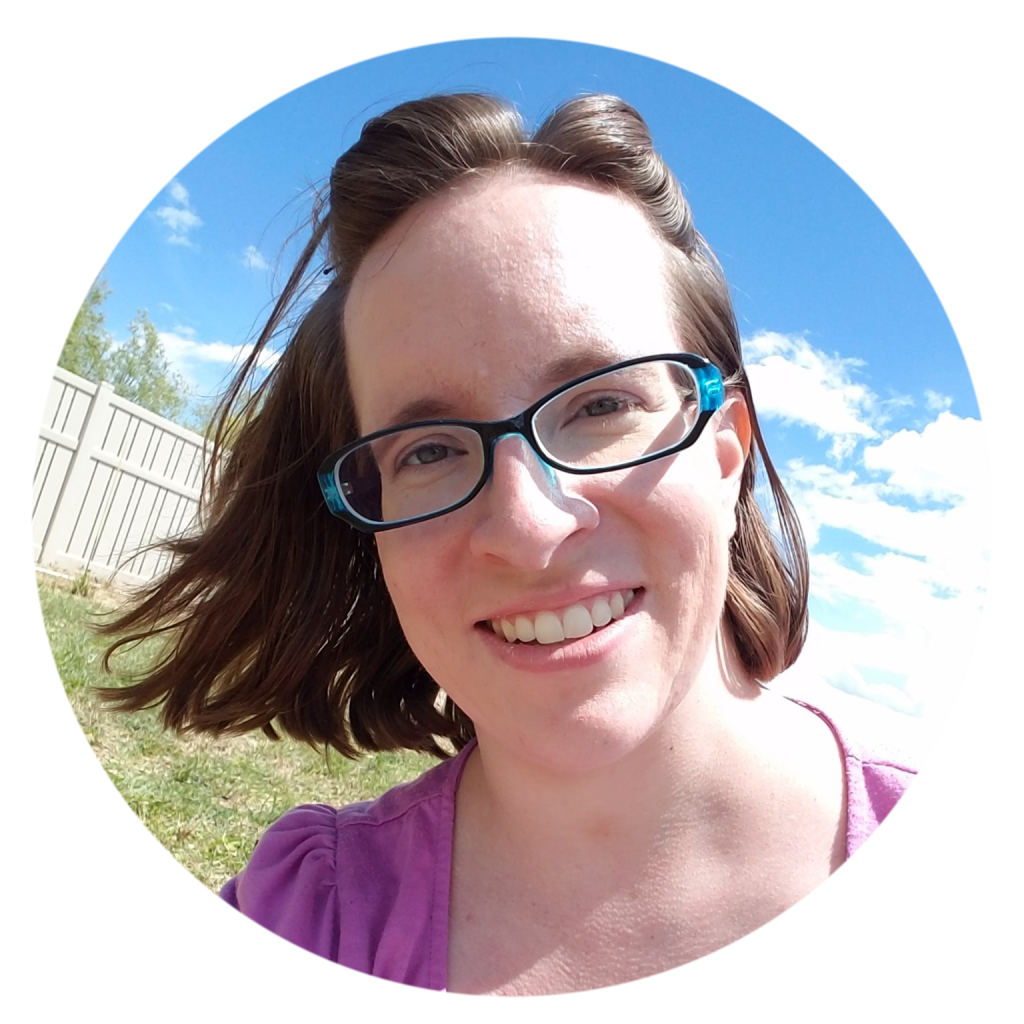 Charlene Hess spent many years teaching kids before she had her own kids. She now has 7 kids of her own, whom she has been homeschooling for the last 10 years. Charlene still teaches other children outside of her home but finds great joy in exploring the world with her family. Charlene has participated in many leadership trainings with John C. Maxwell. Charlene and her husband Benjamin blog about homeschooling and success principles for kids at Hess Un-Academy. You can find her on Facebook, Pinterest, Instagram, and YouTube.