Welcome to My Joy-Filled Life!
I'm so blessed that you have stopped by.
Here is a little bit about me and about My Joy-Filled Life: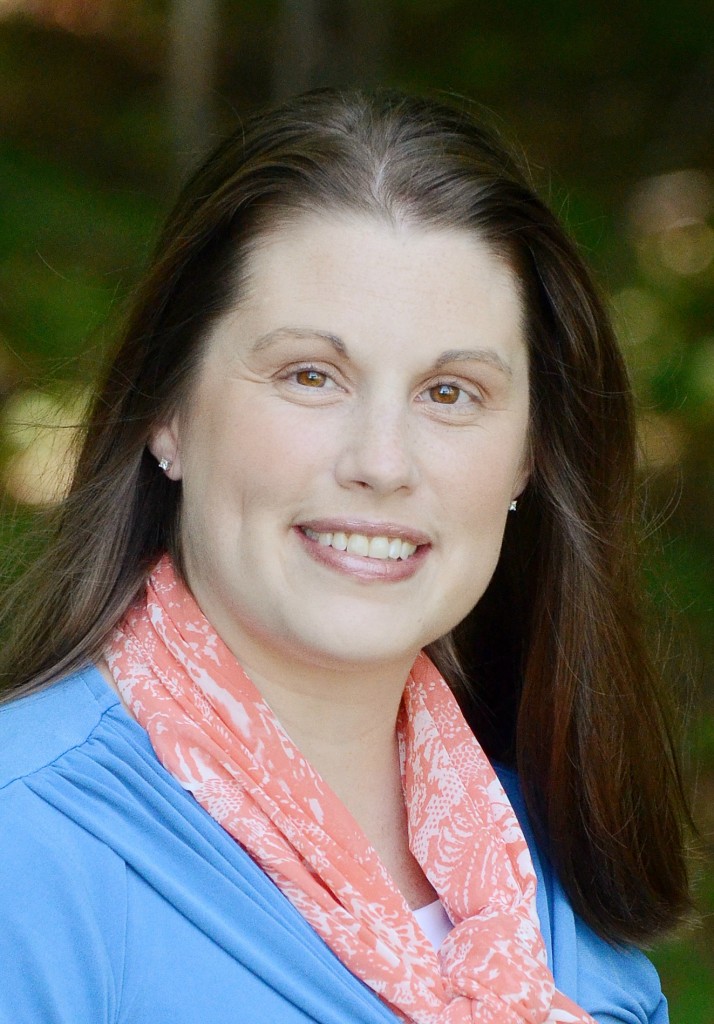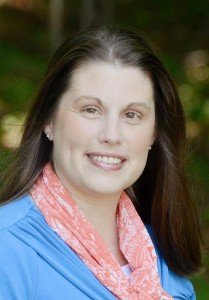 I am first and foremost a struggling sinner, saved by the blood of Jesus Christ. Without Him, I am nothing. I'm so thankful that His mercy and grace is new every morning. I am the JOYful wife to my amazing husband of 11 years, a JOYful mommy to 7 beautiful blessings (ages 11 all the way down to 9 months), and a JOYful homeschooler for 7 years. I am not a perfect mom or wife, and we are not a perfect family, nor do we strive to be. I am not supermom. I'm just an ordinary woman, who serves an extraordinary God. Just trying to live a life that glorifies Him!
I have been so blessed to have found fellowship and community among many other Christian bloggers. The Lord has used these women to speak to me, encourage me, and mentor me. God soon laid it on my heart that I could be an encouragement and mentor to other Christian women as well. The church we used to attend had a mentoring program as part of the women's ministry and I really felt called to be a mentor to the up-and-coming wives and mothers – I really wanted to help women embrace their roles of wives and mothers, since in today's age, those roles are portrayed as less worthy; however, it was just too hard for me to commit to it with 6 little ones at home, so I just figured it wasn't my season for that. I have such a heart for young women who desire to be mothers and wives – I just couldn't shake the feeling of wanting to reach out and encourage them. Then I realized I could! If I couldn't do it in person, I could do it online. And My Joy-Filled Life (the blog) was born.
At My Joy-Filled Life, you will find homeschooling advice, large family management tips, recipes, pregnancy and parenting wisdom, homeschool curriculum reviews, free printables, and more.
You will also find the MOM 2 MOM Mondays series and The ABCs of Homeschooling series here.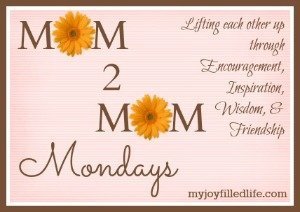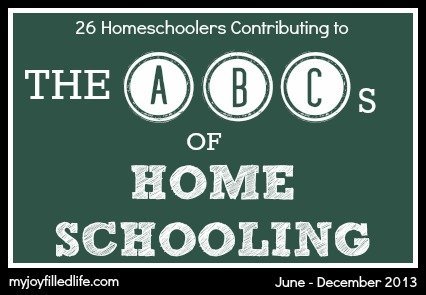 Last year, I started the Apologia Blog Roll as a place for Apologia curriculum users to come and link up their blogs, and this year I added an additional Apologia link-up as a place to link up any of your posts that show-off your projects, experiments, and activities that you complete using the Apologia curriculum. You can find both link-ups by clicking the graphic below.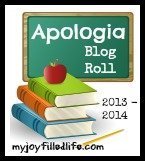 If you have any questions, comments, advice, or prayer requests, I'd love to hear from you. You can email me here.
If you've enjoyed your visit here, I encourage you to subscribe to my blog by email, or follow on Bloglovin', Google +, Pinterest, Facebook, or Twitter. Again, thanks for stopping by; I've been blessed by your visit.