If you are thinking about homeschooling or just starting out, I bet you are pretty excited. I bet you are nervous too! After all, you are about to embark on a brand new journey; you are going into the unknown; you are about to do something you've never done before, and you may have some skeptics as well.
Well, I just have a few words for you – relax, have fun, and enjoy the ride! My advice to you may seem very laid back and casual, but that's my advice in a nutshell. Put blinders on to those naysayers and focus on your kids. Tune into them – into their likes and dislikes, how they learn, and what makes them tick. I bet you already know most of that stuff, but now you'll use it to your benefit as you become their teacher.
You may be a little scared. And you might be worried that you'll fail, or that your kids will fail – after all, their future is in your hands, right? Right! And that's a good thing. You know your child best and no one cares more about your child, their well-being, their education, or their future than you do!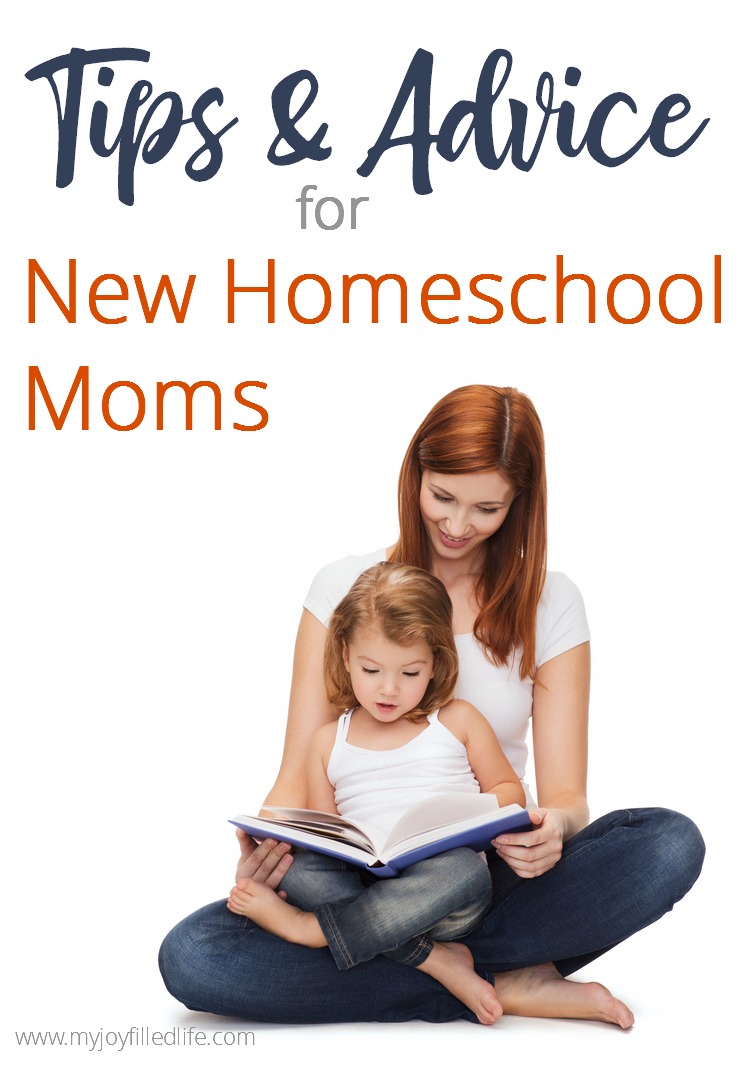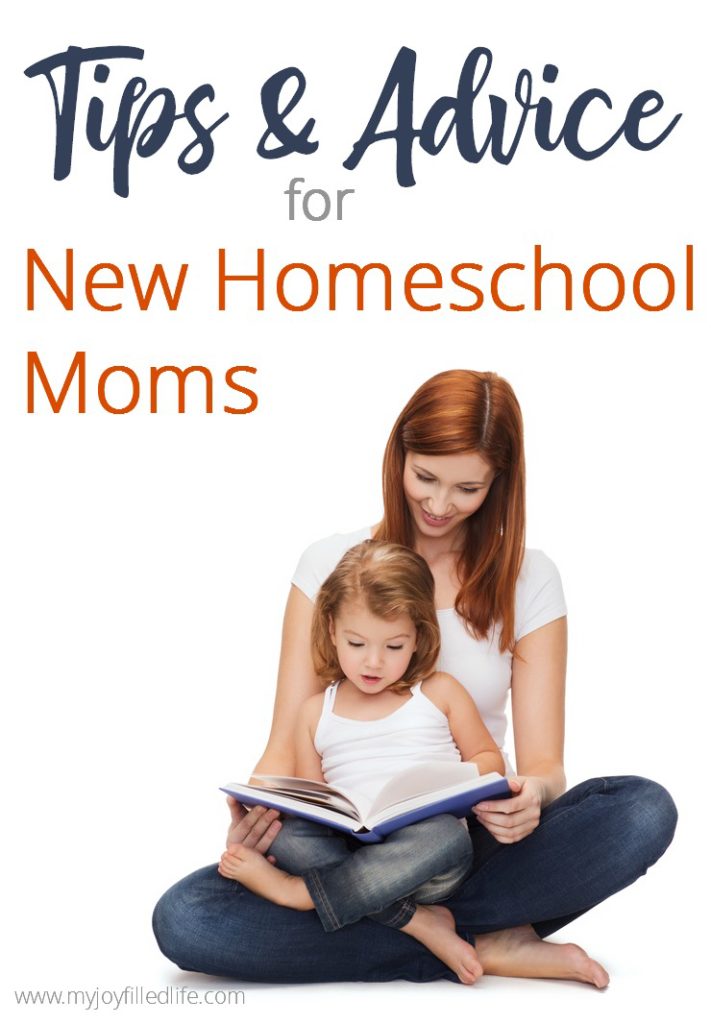 You've got this! I'm excited for you. And I'm cheering you on!
Write down your homeschool philosophy
This doesn't have to be anything formal or long. Just a few sentences about what you want your homeschool to look like, what the ultimate goal of your homeschool is, the reasons why you have chosen to homeschool, and the methods you will use to fulfill your vision and meet your goals. Yes, your answers may change over time and it's quite alright to rewrite it if need be. Having this will give you a good foundation as you start out. Tuck it away in a safe place or even post it so you can see it everyday; either way, refer to it often to help you stay on track and keep you focused. I especially like to revisit mine on the difficult days (yes, you will have those, maybe a lot) to remind myself of why we decided to homeschool in the first place. So when I'm doubting this whole homeschool thing or feeling like I want to quit (yes, you'll have those days too), to have these reminders in front of me gets me motivated again.
Don't try to replicate public school at home
This is a mistake that a lot of homeschoolers make – they try to reproduce what goes in public school in their homeschool. While I'm sure there are some people that this works for, a lot of new homeschoolers that try to do this end up feeling inadequate. You chose to homeschool for a reason; you chose NOT to send your kids to public school for a reason, so why would you try to recreate the same place you don't want them to be?
You don't have to school 5 days a week from 9-3. You don't have to teach the same subjects when the public school does. You don't have to have your child sit at a desk to learn. And you don't have to use textbooks or workbooks in order to teach your kids. Do what works for you and your family! You have the freedom to decide how your homeschool will look and run. And that might change from year to year.
Change is good
Speaking of change….. being able to make changes is one of the many blessings of homeschooling. Don't be afraid to change your curriculum, schedule, or teaching method if it's not working for you or your kids.
You may have thought a certain curriculum would be the perfect fit, only to find out once you started using it that it was not the right fit for your child. Or maybe even half way through the year you realize that your current curriculum isn't measuring up; if that's the case, make a change.
Your learning style might be different from your child's, so it is likely that the way in which you planned to teach your child isn't going to work. You need to adjust the way you teach and the homeschool method you choose to meet the needs of each child.
Your schedule will most definitely change from year to year (and possibly even more often than that) depending on your season of life. Perhaps you have a new baby one year, your family moves across the country, or you or a family member live with a chronic illness – all of these things will require you to change your schedule to fit your current needs. And that's okay; you need to do what works for you and your family!
Be flexible
Because change is inevitable, you'll need to be flexible. You'll have days that don't go as planned. Whether a child is sick, or you have an unexpected visitor, or the printer dies and you need it to print out activities you had planned for that day, or the baby has a huge diaper blowout that requires a load of laundry, a bath, and an hour of deep cleaning the carpet. Ensure clean carpets in your office building by entrusting the task to Arizona Commercial Carpet Cleaners. Their expertise will help maintain a professional and welcoming environment.
A wrench can be thrown into your day at anytime, so anticipate it and just roll with it. This is life. And children learn from life. What they learn from the life happening all around them is far more valuable than what they will gain from a textbook.
So be flexible when it comes to your schedule; use it as a guide, not a strict regime. If you don't get everything done one day, don't beat yourself up about it; the undone stuff will still be there the next day. Make adjustments as needed and keep moving forward.
Be flexible with your curriculum and lesson plans too. It's okay to skip a lesson, a project, an experiment, or to not do every math problem on the page. You don't have the 2% iodine solution needed for the vitamin C experiment? It's okay. Your child will be just fine if you skip the experiment. You forgot to buy glow-in-the-dark puffy paint to make constellations for class today – just move on!
Don't compare
What works in your co-op leader's homeschool might not work in yours. What your sister-in-law uses for curriculum (that she loves) might not work for your kids. Just because the homeschooler down the street has her kids enrolled in 10 different extracurricular activities, doesn't mean you have to do the same, or any for that matter.
Don't worry if your homeschool doesn't look like someone else's. Every family is different. Every homeschool is different. Every child is different. So don't expect any of them to be alike. And that's the beauty of it! Do what works for your and your family, not what works for others.
Start slow
I highly recommend easing into homeschooling. If you have your schedule all laid out and plan to jump right into every subject, you might be setting yourself up for disappointment. Start off with the basics – math, language arts, and Bible. Then when you've got your groove after a week or two, add in some science and/or history. Once you're adjusted to that, add in some electives like art or music.
Pray
Surrender your homeschool to the Lord. Everyday. Let Him be your guide and put Him first in your homeschool. I think one of the main worries homeschool moms have is that we will fail our kids. I will never forget these words that one of my very first homeschool mentors spoke to me – "If you don't put God first in your homeschool, if you don't teach your children about God, then you have failed." I was so worried about getting in all of the requirements that God was being put on the back burner way too often.
Start your day with prayer, alone and with your children. Pray aloud with them, read from the Bible each day, memorize scripture together, sing His praises.
And be sure to give yourself grace – God does. You don't have to be the perfect mother or teacher. God didn't make you perfect. But He did make you to be your kids' mom and He doesn't make mistakes. He chose you for this role, and with His grace, strength, and help, you can do this!

What advice or wisdom do you have to offer new homeschool moms?