You did your due diligence. You scoured the internet. Read all the blog posts and reviews. Watched all the unboxings. Asked for recommendations. Then you decided to take the plunge and order it – the perfect homeschool curriculum.
When it arrived, you were super excited. There it was! All shiny and new and full of promise. You couldn't wait to get started. You just KNEW that this was going to be the one thing that turned it all around for your family.
But, wait…
"Houston, we have a problem!"
It's not as easy to use as they said it would be. You're confused about what to use first.
It's not as "open-and-go" as they said it would be. You're spending way too much time before each lesson reviewing and prepping.
Your kids don't enjoy it as much as you thought they would. They're bored at best and confused at worst.
This isn't what you signed up for!
But what can you do?
When your homeschool curriculum isn't working, it's not the end of the world. Here are several things you can do to overcome this homeschool hurdle.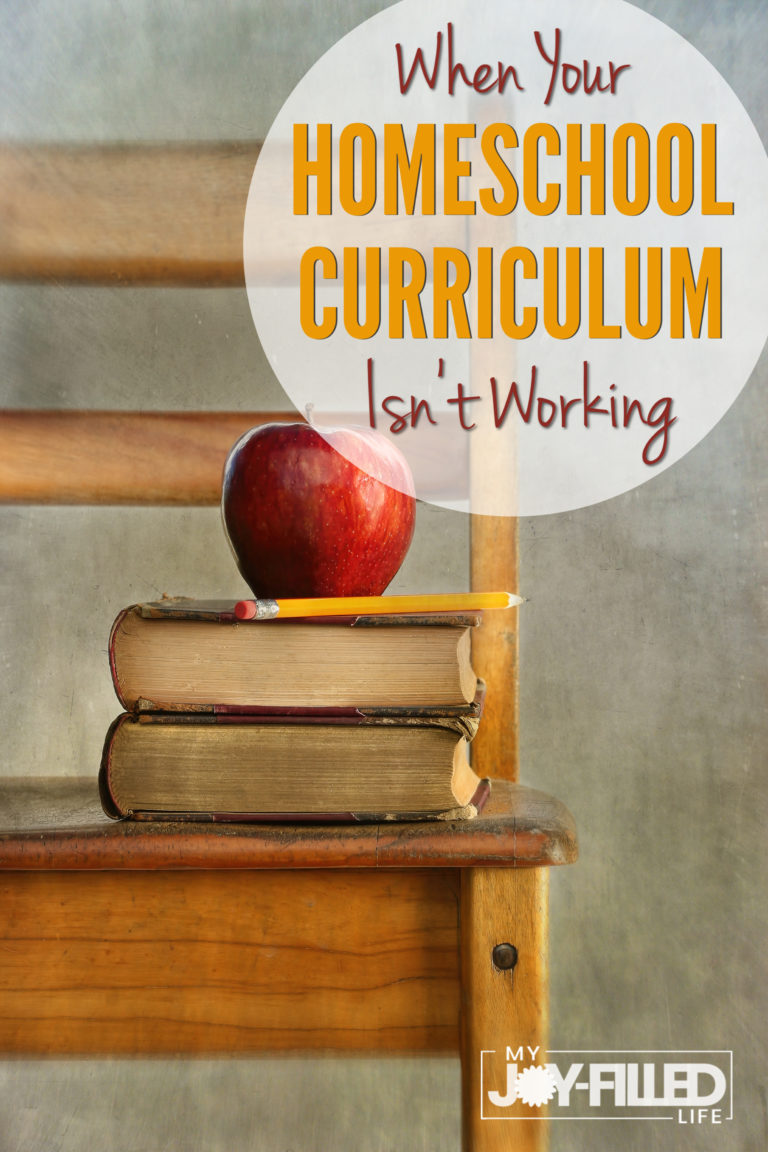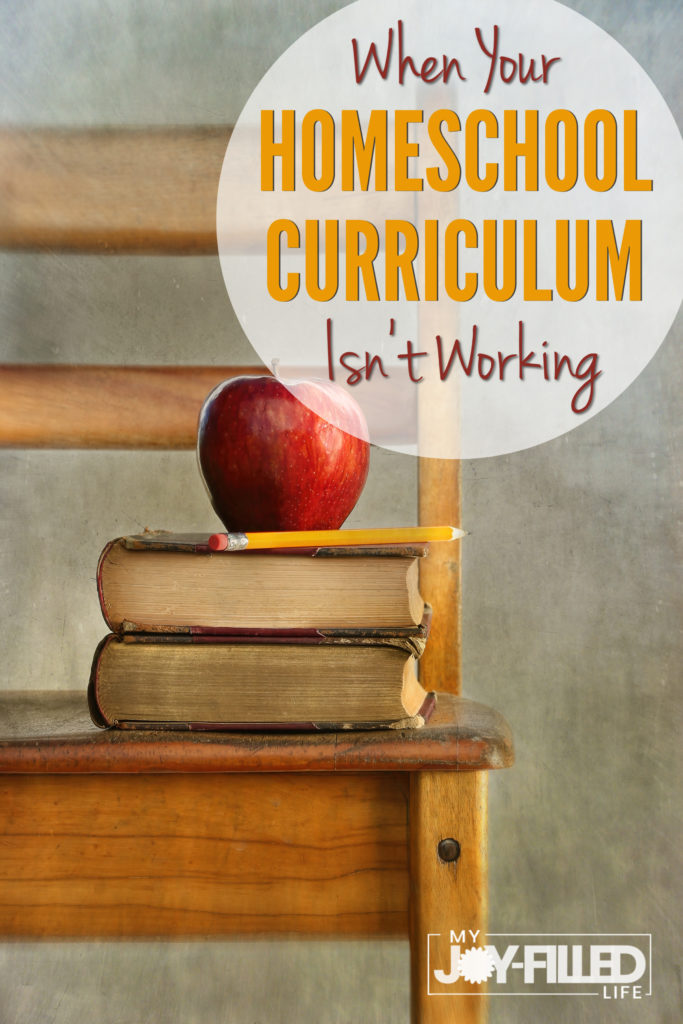 Try using it differently
Sometimes the issue with a homeschool curriculum isn't the contents, but how it's being used. This is especially true if the recommended teaching style doesn't align with your kids' learning styles. It could very well be that the curriculum would work well for your family IF you implemented it differently. Brainstorm ways to use the curriculum in a way that better meets your child's needs.
For example, if the curriculum is textbook-based, plan lessons that involve lots of hands-on, interactive work to complement it. If it's all online, find some offline activities and field trips to supplement what they are learning. In other words, use the curriculum as a guide – nothing is set in stone. And remember that it's totally okay to use outside resources with your curriculum.
Lower your expectations
Gasp! You just bought the 'perfect' curriculum, it should do everything you hoped and expected. Wrong! No homeschool curriculum is perfect and no homeschool curriculum will do everything you desire and need. You need to make it fit and work for you. As mentioned above, use it differently, so it meets your needs. It's okay if you don't follow a curriculum to the T, cut some things out or add some things in. That's one of the the beauties of homeschooling.
Ask for help
I think that we homeschool moms easily forget that we aren't in this alone or we feel that if we need help we must be doing something wrong or aren't good enough. We can ask for help and we should! Many of us go into homeschooling blind; we are on a pilgrim journey and have no experience whatsoever! And that's okay; seek out more experienced, veteran homeschool moms; you'll be surprised and blessed by how eager they are to help.
You can go directly to the curriculum company to ask your questions or voice your concerns. Many of them have great customer support and really, truly want to help you and see you succeed. Or find other homeschool moms that use and have experience with the curriculum that can give you tips and advice. If you can't find anyone nearby, consider looking in online groups for help.
Evaluate your routine
Let's be honest – if your routine sucks, homeschooling in general can be a huge challenge. The ineffectiveness of the curriculum you chose may just be a symptom of a bigger problem. Take a look at your routine/schedule to see if it is working against you. Are your kids waking up way too early and they're just too cranky to cooperate? Try giving them extra time to wake up and adjust for the day ahead. Is their schedule packed so tightly that they feel rushed or tired? Try cutting back on what you guys are attempting to get done each day.
Take a break
Another thing you might consider is whether your family isn't ready for, or needs a break from, formal learning. Perhaps your child is still too young for formal learning or this specific curriculum. Maybe everyone is just cranky and "not feeling it" right now. Maybe everyone could do with a little decompressing.
One of the great things about homeschooling is that you have an amazing amount of control over how your family spends its time. If you want to take a week off from formal learning to go on field trips, go camping, have a mini vacation, or just let everyone do their own thing, you can! Take a little break. Re-energize. Then come back to the curriculum after everyone has had a chance to reset and get excited about learning.
Let your child run with it
Having eight children I have found that my teaching style doesn't always line up with my child's learning style. This can make for some frustrating times, especially when starting a new curriculum.
There have been times when I was ready to just ditch a curriculum because I just couldn't wrap my head around it, but my child was fine with it and wanted to continue. So if your child is old enough or a good, independent learner and they understand it, let them continue on. Of course check in periodically to make sure they are progressing and not having any issues. Just because you don't like or understand the curriculum, doesn't mean your child will.
Check the return policy
If you've tried the ideas above or know that they won't work and you really just want your money back, the first thing you should do is check the return policy for the product. You should be able to find that on the website, on your receipt, or in the confirmation email you received when you ordered it. If you can't find a return policy, reach out to the company via phone, email, or social media to ask about it. If your situation fits within the terms of the return policy, follow whatever the instructions are for returning the product (if necessary) and receiving a refund. A lot of homeschool companies have great money back guarantee policies.
Sell your curriculum
If the company doesn't have a good return policy or you've missed the deadline to file for a return, hope is not lost! There are tons of avenues to resell homeschool curriculum – both online and offline. Check out Facebook groups devoted to buying and selling used homeschool materials. If you're lucky, you might even find some that are geared towards the company that makes your curriculum. You just have to use the right keywords to find them. You can also sell used items on Craigslist, eBay, and Facebook Marketplace. Offline options include homeschool co-ops, yard/garage sales, and consignment shops/sales.
Check out these tips for successfully selling used homeschool curriculum.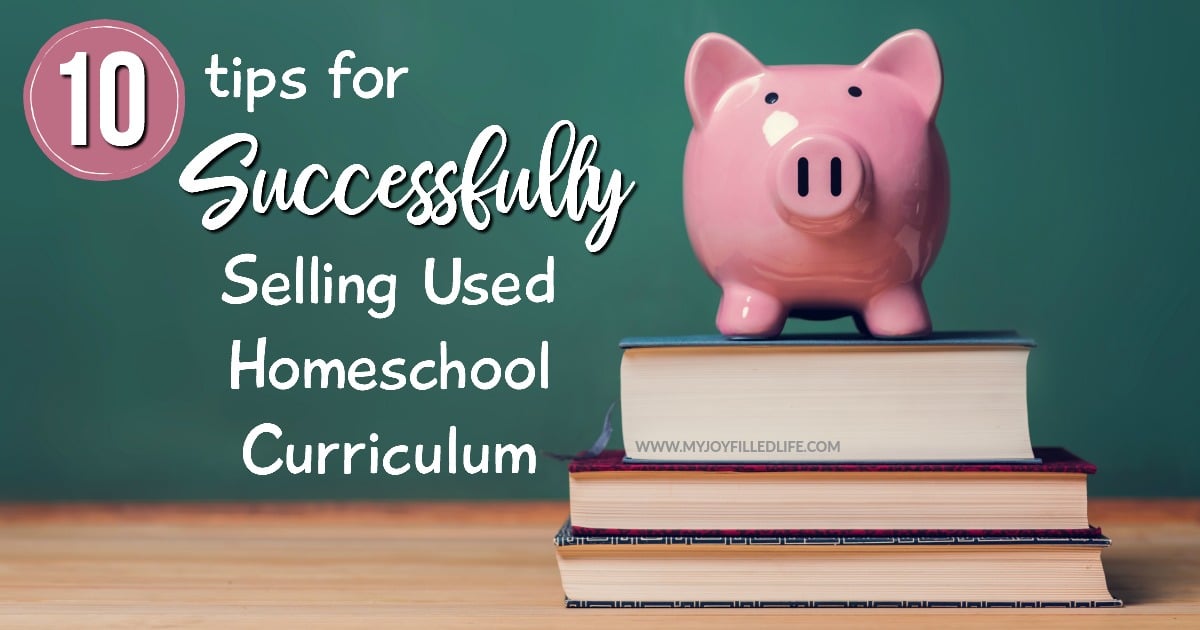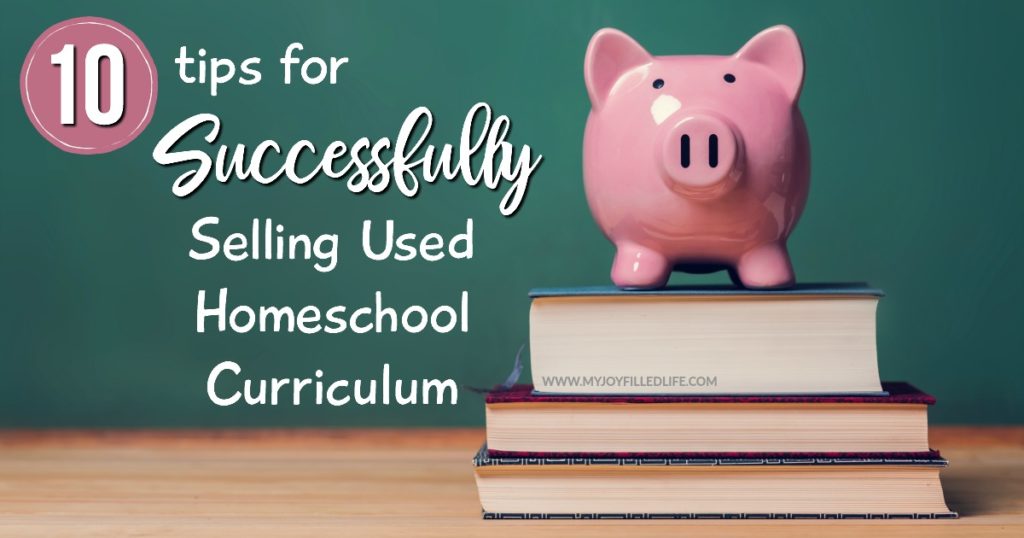 And try something new
Once you've sold the curriculum or at least cut your loses and moved on, try something new. This one didn't work for you but don't give up, there are so many other options out there, and you will find a good fit. Not a perfect fit, but a good one. It might take a little time to find it, you can do this!
Here are some great tips for when you are choosing a homeschool curriculum.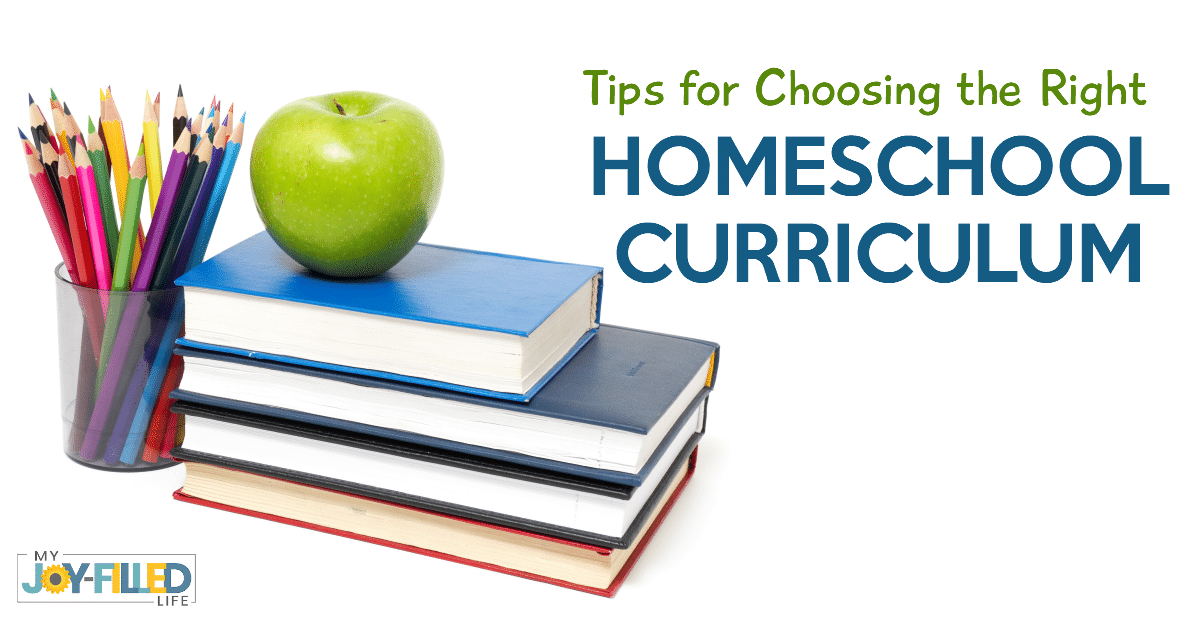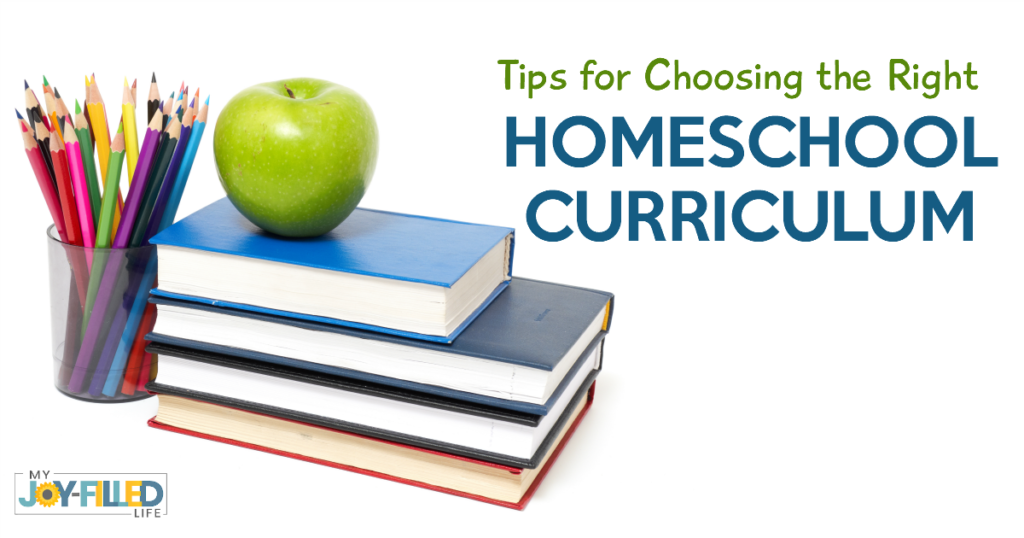 If you are hesitant to invest money into another option, consider asking around to see if anyone you know might have the curriculum you are interested in so that you can try it out before you buy it. Or check the return policy before you buy and try to find one with a money back guarantee or that offers a good sample or trial that you can use first.
Have you ever bought a curriculum that just didn't work?
How did you overcome it?