As homeschoolers, we decided early on that we were going to homeschool through each summer. We were pretty proud of ourselves as we powered through a couple of summers. Our children were doing well, and we were happy with the results that we were getting. But here's the thing – I'm just going to admit it – I'm tired! I need a break! And if I need a break, I'm pretty sure the kids do, too.
So we revised the plan. Yes, we're still homeschooling through the summer, but this summer we're only doing the things that we LOVE. We love the fine arts, we love nature, we love travelling and learning about the things that we see. My young son has been asking to learn how to cook so that he can open a restaurant (he's busy creating menus for 200 people as we speak). My little daughter has been asking for piano lessons so that she can be the entertainment at her brother's restaurant (obviously).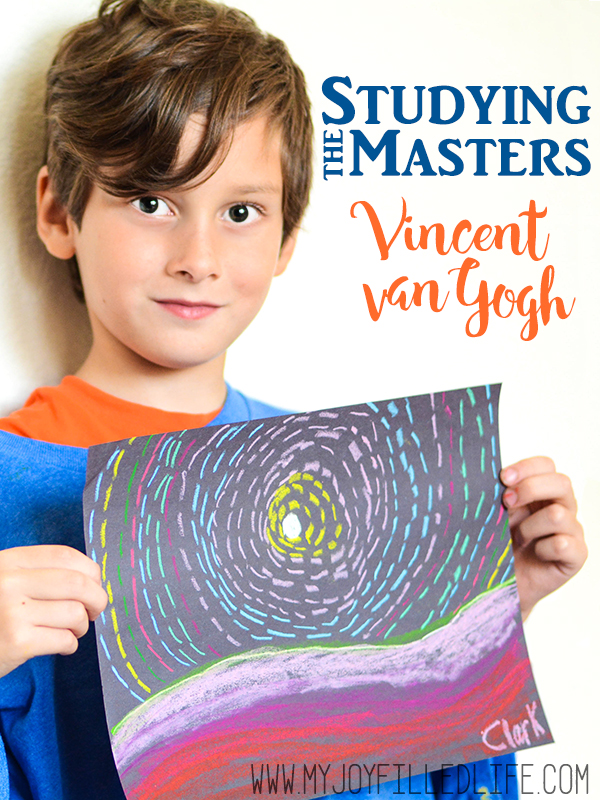 A fantastic way to do this on a budget is to sign up with Homeschool Buyers Co-op. This website offers a ton of great programs that are free for the summer! One of the programs that we chose is called Meet the Masters, which is a multi-media online art curriculum for homeschool art. We instantly fell in love with this program! It goes through a wide range of artists, studying their work, learning about their techniques and each lesson ends with an art activity that applies what has been learned.
Our first adventure in studying the masters was to learn about the artist, Vincent van Gogh. Perhaps the most famous of Vincent van Gogh's paintings is his self portrait. We decided to try to draw our own self portrait, using a big mirror. The results were hilarious, but gave some perspective as to how difficult it is to accurately capture your own image.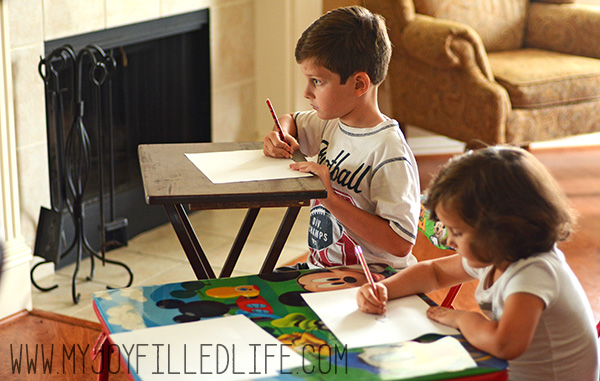 As we studied Vincent van Gogh's paintings, we learned that he used brushstrokes, texture and color to convey feelings and emotions. The children practiced drawing textures on a frog, a fish and a starfish with some pretty life-like results.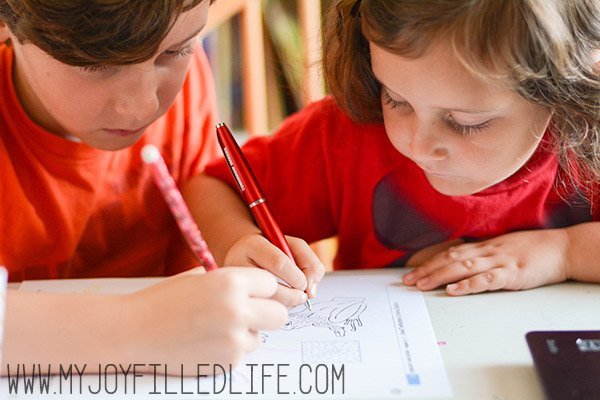 We spent the most time on Vincent van Gogh's painting, Starry Night. We talked about the feeling of motion and energy conveyed through the painting with the artists' brushstrokes and dotted spirals.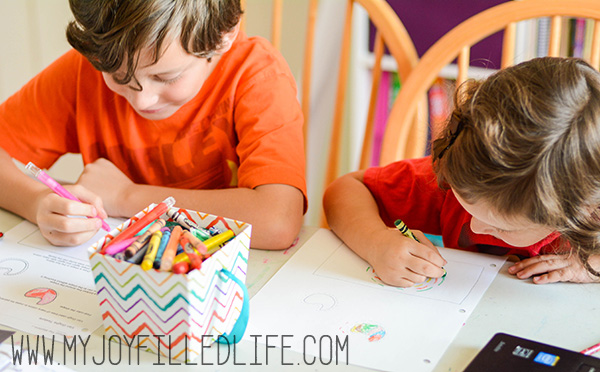 The final assignment was to create a spiral star in the sky, similar to Starry Night, using oil pastels on black construction paper. I did a quick demonstration and let them play. We had never used oil pastels before, so the children loved exploring the new medium. It got pretty messy!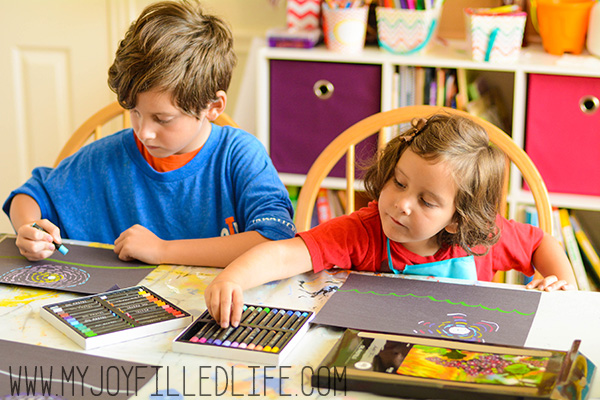 Of course, these children are highly offended if there is any attempt at directing their imagination. They insisted on adding things like a big wave, a volcano, the sun, a cactus and some birds.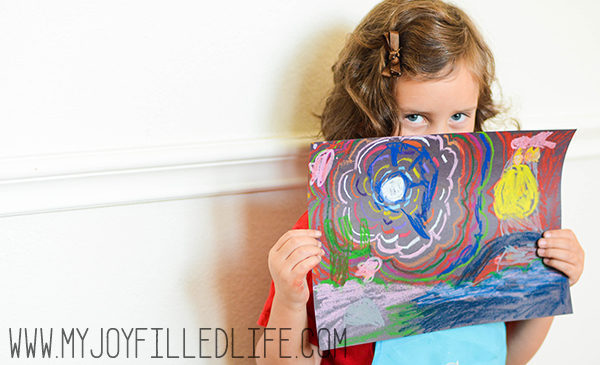 We loved learning about Vincent van Gogh and we can't wait to study the next master artist!
What are you guys doing this summer? Do you homeschool year round?
The following two tabs change content below.
Joanna lives with her husband and two young children near Dallas, Texas. She is a full-time Registered Nurse and Natural Health Educator, as well as a Homeschool Mom to her two children. She loves laughing, keeping things real, freedom, anything creative, travelling and photography. She is incredibly passionate about natural health and how this can benefit us, our children and our families. You can find her on
Facebook
and at her blog,
Clark and Luci Learn
, where she talks about all of it.