When I first met my husband, I absolutely loved and celebrated all of his crazy little quirks – and there were plenty! He was a list-maker and a researcher, very focused and determined, a rule-follower with a high ethical standard. He challenged me on every level and I loved it. But years have a way of turning all of those idiosyncrasies into irritations. After a few years, those little lists on scraps of paper, sprinkled all over the house drove me mad. His eternal researching made me wonder if he would ever actually take action. His focused determination always seemed to be against me and his insistence on following the rules felt like constant judgement.
Sound familiar? I know I'm not the only one with this experience!
Over time, these differences were eroding our marriage. It wasn't until I attended a business seminar on color personalities, that I realized all of these traits were not meant to aggravate me, but were simply a part of his personality. I realized that if I could learn to celebrate these quirks once again, allowing my husband the freedom to be himself, we could actually learn to use our personalities to complement each other.
I like the color personality tests because they're typically very simple. You can actually figure out your personality color simply by reading the descriptions. If you need additional help, there are a couple of online tests that are useful:
The Four Color Personalities
The Blues are motivated by fun. These folks love people. Everyone is their friend. They are gifted with the ability to motivate, inspire and encourage others, and are naturally optimistic and positive. They love music and dance and are bright,and trendy in every way. Sticking out in a crowd is not something they fear. In fact they love to draw attention to themselves. Blues hate routines and schedules, are easily distracted and are rarely on time to anything. They have the gift of gab and never stop talking, even as babies. These people often live in clutter and chaos, yet they can laugh at their weaknesses. Doesn't this sound familiar?
The Yellow personality is motivated by service or a cause. This group of people hate being first. They prefer to hang out quietly in the back. Like Blues, they love people and have longstanding, loyal relationships, but their passion is for those who are hurting. Yellows are very creative people, who tend to be in to arts and crafts, especially relaxing ones such as quilting and knitting. They being close to nature, feeling the peace and quiet. In fact if they do not get enough rest, they can become absolutely demons. These people hate confrontation and will do anything to avoid it. They are indecisive, peacemakers, and people-pleasers.
The Red personality is motivated by a challenge. These people are natural leaders. They are competitive and adventurous, focused and determined. Nothing is too hard for them. They are confident, strong-willed and must be in control. Reds believe they are always right and have difficulty trusting others to do a job. They thrive on high stress and work hard to get the most done. Their weakness is impatience and intolerance of anyone who is perceived to be not quite as good as they are.
The Green personality is motivated by facts and figures. They love research and analysis, so much so that it will be at the expense of relationships. It also results in them being slow to make decisions and act. They are practical, organized and consistent, which doesn't necessarily make them boring – just complicated. Their attention to detail and self-centeredness and poor communication can lead them to be seen as cruel and cold-hearted. This is generally not the case, however. Their hearts are in the right place. They have a high level of integrity, wisdom and discernment.
Which Color Personality are You?
Do you identify with one color more than the others? We each have a little of each color in our personalities, but we typically have a primary color. This, of course, is by perfect design, and is often what attracts us to our spouses in the first place! Each color brings something special and unique to the table that another color cannot. We each have gifts that the other colors do not. By using this information in a practical way, we can actually complement each other instead of frustrating each other.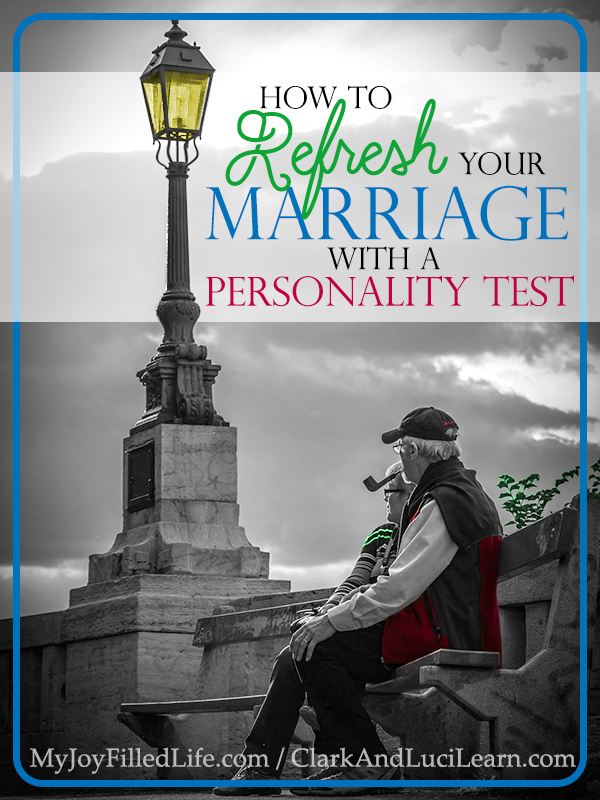 Practical Application of the Color Personalities
Here's how it worked in my marriage: my husband is a Green, and I am a Red. When I want swift action, he wants to research. We both enjoy a good discussion, but we both had to be right, leading to an actual argument and even anger. If I had an outburst, I was over it immediately, but it left him hurt for days as he played the details over and over in his head. As I cleaned the house, I picked up his little lists (and lists of lists) and threw them in the garbage, annoyed that he was leaving scrap paper all over. In each situation, I was dishonoring him for who he was. Understanding how his personality works gave me a new perspective.
I now know that my husband needs time to research something. It's actually something that he's incredibly gifted at. He researches stocks and the market, diets and health, even how to get rid of squirrel in our attic. We both recognize each other's need to be right and we both concede, valuing our relationship more than the need to be right. I also know I need to recognize his feelings. And when I clean the house, I pack his little notes up in a pile and leave them for him. I intentionally honor who he is, and it is yielding fantastic results!
Take a Color Personality Test together with your spouse and learn how you can love and honor each other for the way you were made!
Want more ideas on how to use a Color Personality Test? Head over to my blog, Clark and Luci Learn, where we're talking about how to use them while parenting and homeschooling!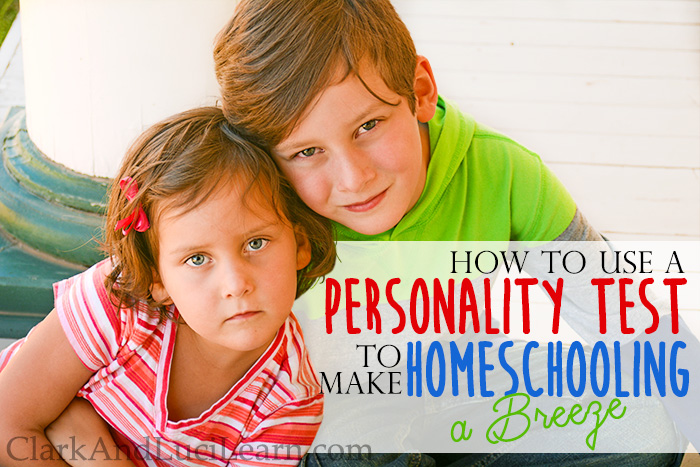 The following two tabs change content below.
Joanna lives with her husband and two young children near Dallas, Texas. She is a full-time Registered Nurse and Natural Health Educator, as well as a Homeschool Mom to her two children. She loves laughing, keeping things real, freedom, anything creative, travelling and photography. She is incredibly passionate about natural health and how this can benefit us, our children and our families. You can find her on
Facebook
and at her blog,
Clark and Luci Learn
, where she talks about all of it.