I grew up believing dandelions were wretched, pesky weeds. As a child, I remember being sent outside with a garden trowel and a pail with the job of digging dandelions from the yard. It was a dreadful punishment! This belief was only reinforced when I bought my own home and received more than one threatening letter from my Home Owners' Association threatening me with death and disease unless I got rid of those dreadful weeds on my lawn.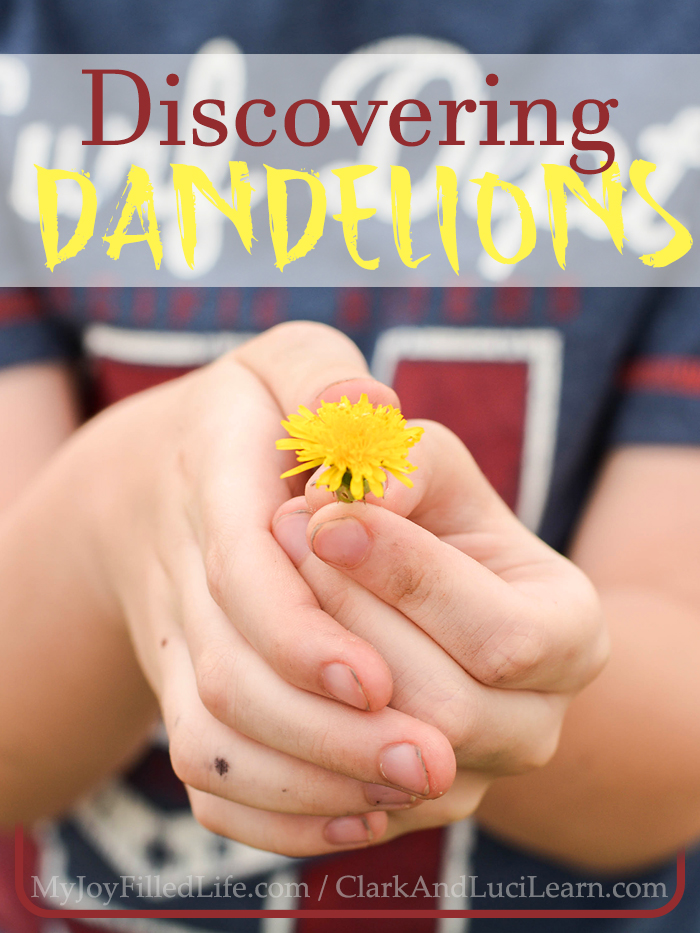 Then I had children. Like most subjects, I like to watch them form their own opinions, so I never told them that dandelions were weeds. Dandelions became my children's favorite "flowers." They nick-named them "wishing flowers" and blew their miserable seeds all over the yard. (Yes, that inevitably led to more letters from our HOA. I suppose I am that neighbor.) I can't count the number of scrunched up dandelion heads I was given from grubby little hands. Later on, they were presented more decorously as "bouquets."
So what do you do when your homeschool nature study curriculum suggests the study of wildflowers in the spring, and the first "wildflower" your children want to learn about is the delightful dandelion? Yes, my friends. You study the dandelion. People can check out this https://eosoutdoorservices.com/tree-trimming-pruning/ site to get help for gardening and land scaping.
We always start our nature studies with reading from Comstock's Handbook of Nature Study. This is a big thick, intimidating book, until you simply open it and read it. It is actually quite a simple guide to nature, directed to young children, that will actually show you what to look for, and what to show the children. It even includes simple, enjoyable activities and fun facts for the children. We learned that the word dandelion was based on the French "lion's teeth" because the dandelion leaves look like lions teeth. What do you think?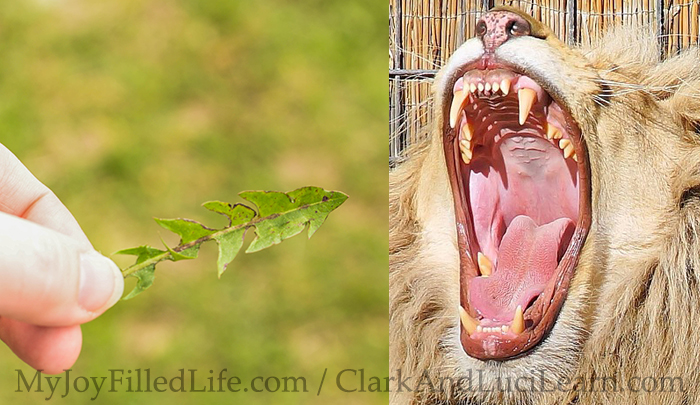 After reading the Handbook of Nature Study, we like to go for a nature walk. These walks sometimes last for hours, depending on the day and the children's interest. Once we found a dandelion patch, we searched for each stage of the dandelions that we had read about in the Handbook.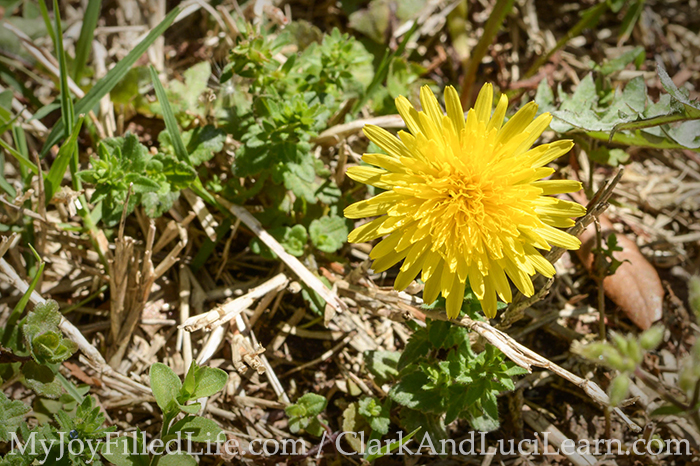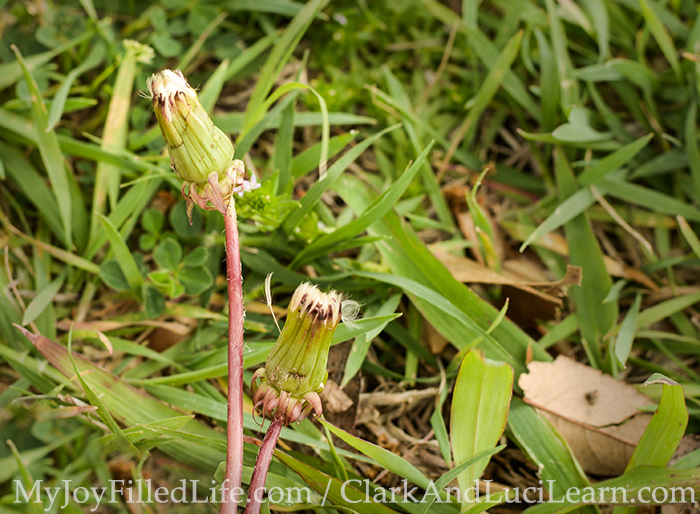 This wasn't a challenge, as dandelions are plentiful. The children, examined each stage of the plant, pulling each apart and even saving them to take home and examine under the microscope.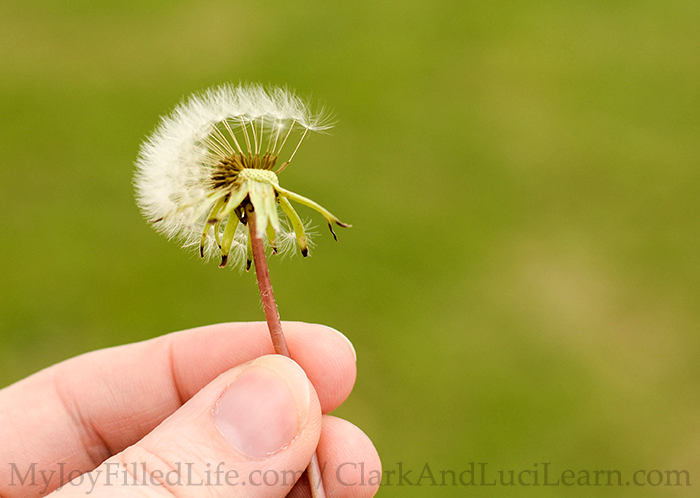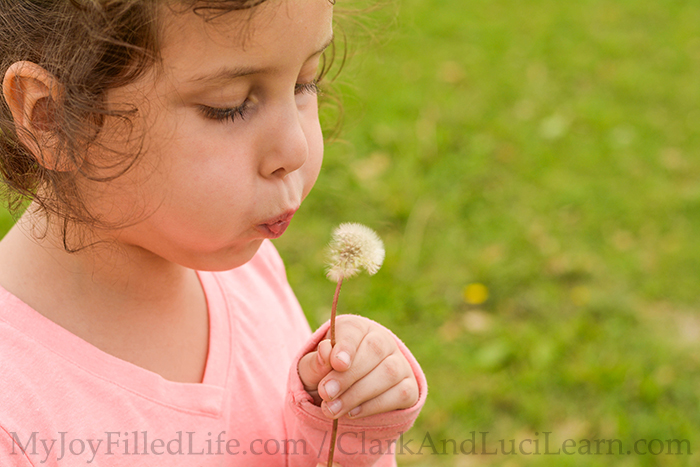 When they had satisfied their curiosity, I showed them how to make dandelion chains into necklaces and crowns. This was a huge it. Several times, I heard the children exclaim: "This is the BEST DAY EVER!"
Clark made a dandelion crown. Luci made a dandelion necklace. This is high fashion, folks!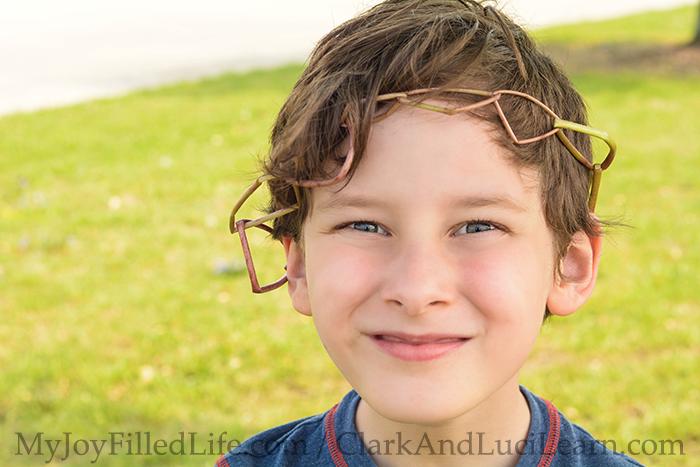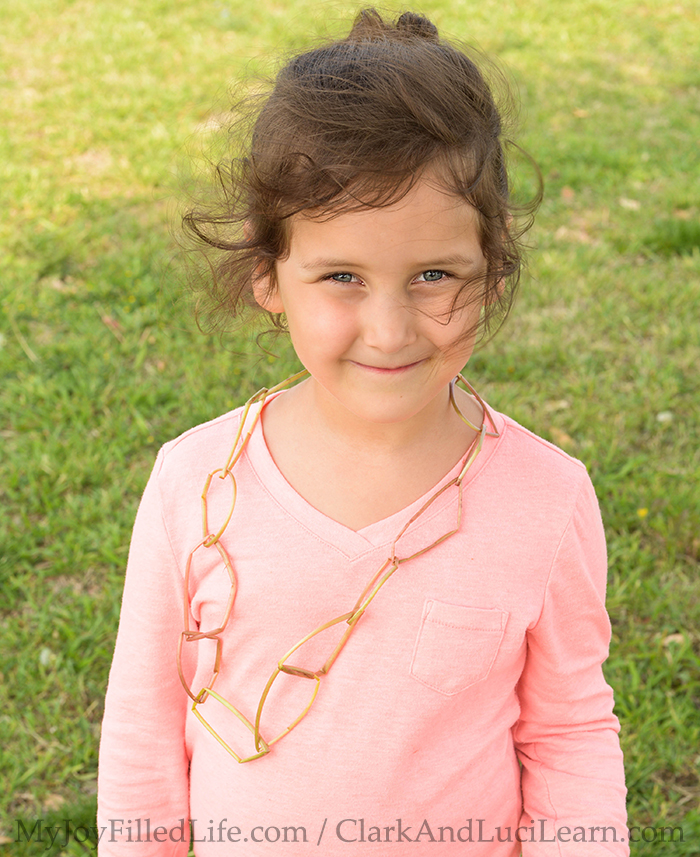 We ended the day at home, examining all of our findings under the microscope. We pulled apart the petals, the seeds, even scraping off pollen to look at more closely. The children marveled how under the microscope, the plants had the appearance of sparkly stars in the night sky.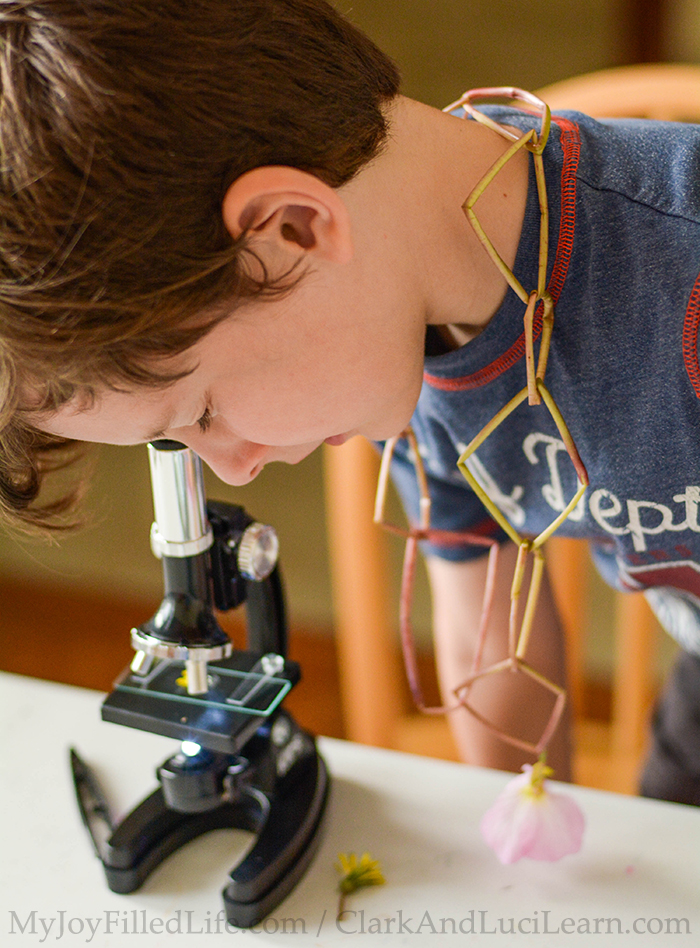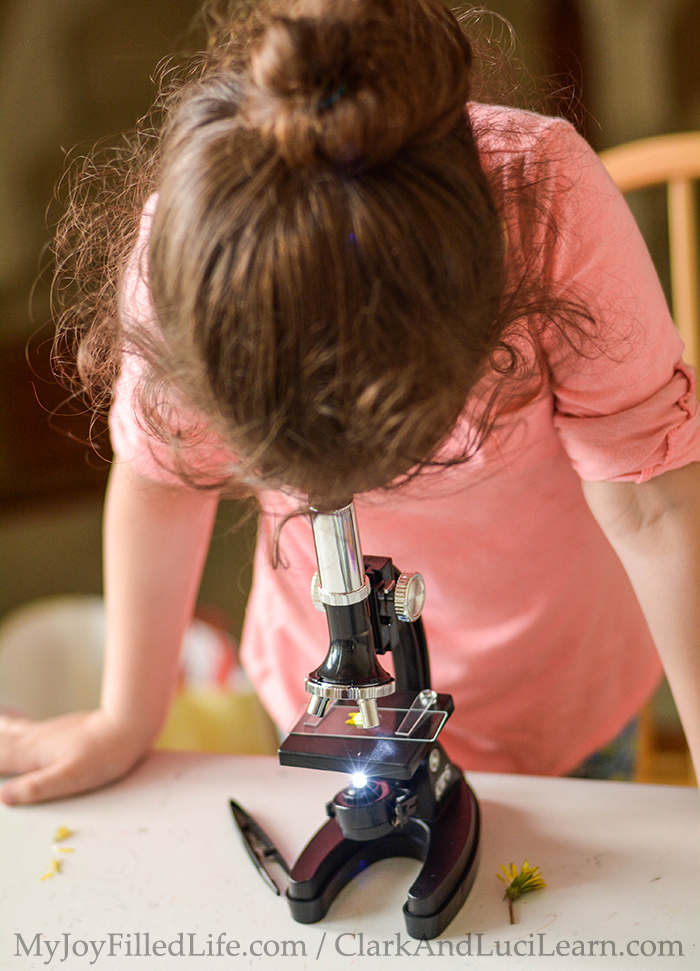 I'm not sure that we came away with a deep understanding of the dandelion plant, but I do know that we all learned something. Most of all, we came away with an increased love and appreciation for nature. And that was really the entire point, after all!
If you'd like to see more of our nature study of wildflowers, come and visit us at Clark and Luci Learn!
The following two tabs change content below.
Joanna lives with her husband and two young children near Dallas, Texas. She is a full-time Registered Nurse and Natural Health Educator, as well as a Homeschool Mom to her two children. She loves laughing, keeping things real, freedom, anything creative, travelling and photography. She is incredibly passionate about natural health and how this can benefit us, our children and our families. You can find her on
Facebook
and at her blog,
Clark and Luci Learn
, where she talks about all of it.