Be sure to check out all the posts, giveaways, and sponsors in the HELP! for the Homeschool Mom series!
Just click the image below.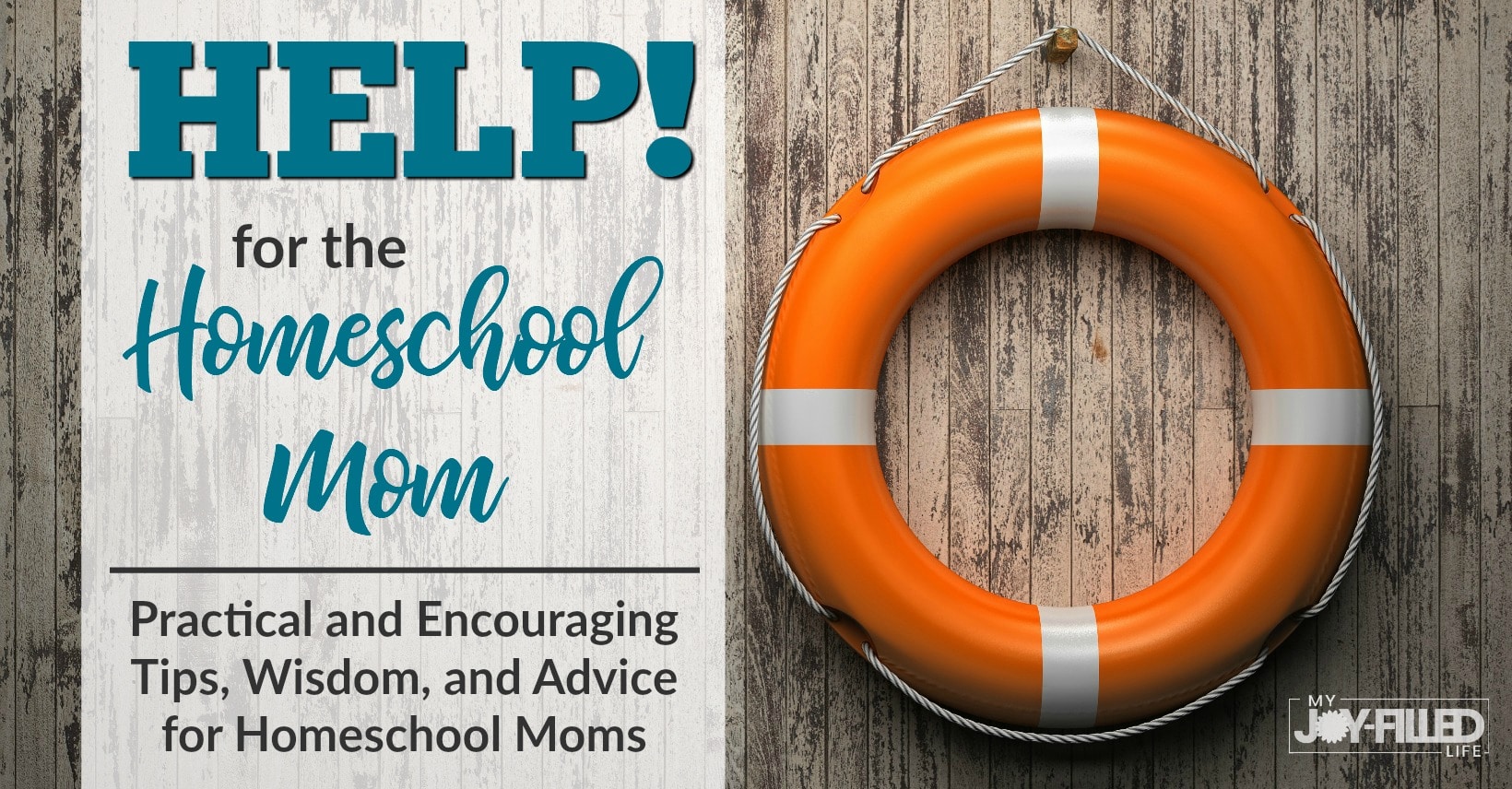 One of the most challenging aspects of homeschooling is learning how to also manage your home. It can be so difficult to figure out how to make sure the dishes get done, the laundry gets folded, and all of the children complete their schoolwork in a single day. You may imagine your ideal day flowing from one task to another with few interruptions, but we all know that real life doesn't work that way! Inevitably, the baby will start crying while you're washing the dishes, the math lesson will drag on longer than you planned, and you will totally forget to even switch the laundry from the washer to the dryer.
These five tips for managing your home while homeschooling won't clean your home for you, but will help you figure out a system to get it done!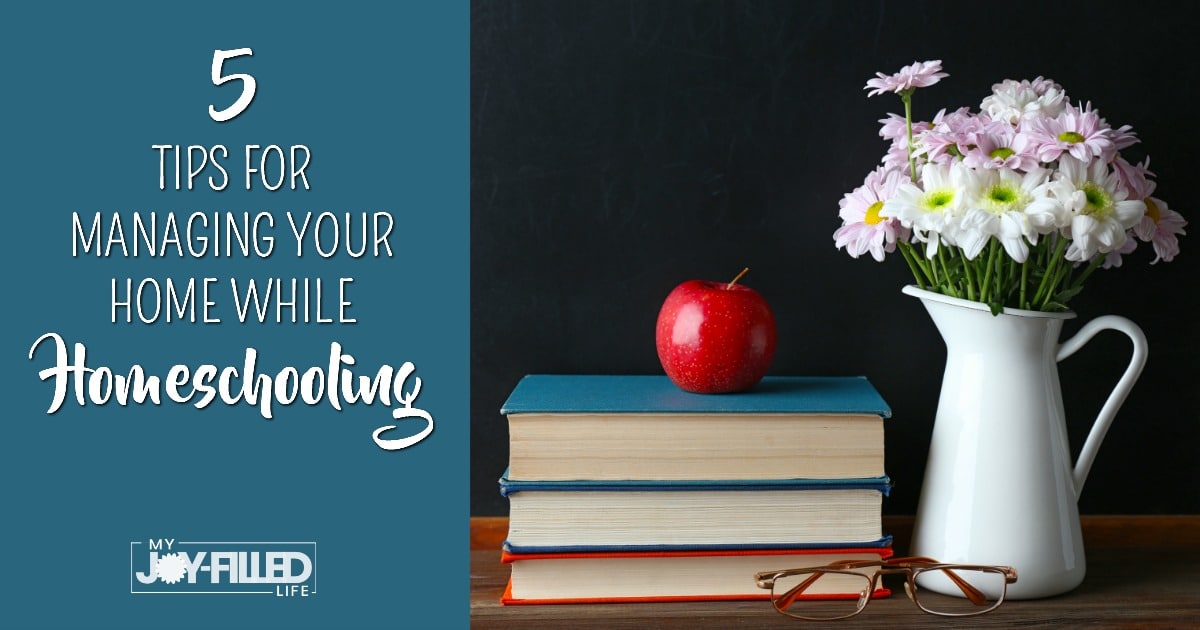 5 Tips for Managing Your Home While Homeschooling
While homeschooling and homemaking can be a challenge, these tips can help you overcome the overwhelm.
Establish a Cleaning Routine
First, establish a cleaning routine. Use certain times of the day to tackle those cleaning tasks. For example, a morning and evening routine are imperative for beginning and ending your day with a somewhat tidy house. According to Appliance Hunter, good appliances help you with chores hence giving you more time to do other tasks.
Your morning cleaning routine could consist of making your bed, tidying up your bathroom, and making sure the breakfast dishes are at least in the sink and your kitchen is picked up. You could also start a load of laundry during this time.
If your children are old enough, they should have their own morning routine that consists of making sure their beds are made, rooms are picked up, and breakfast dishes are put away.
A cleaning schedule is helpful for tackling deeper cleaning projects. These free monthly cleaning calendars will help you set up days for dusting, mopping, vacuuming and more! Those chores can be done easily with a weekly cleaning routine. For major tasks like cleaning old and dirty rugs or carpets, you may have to hire professional carpet cleaners.
Anchor Your Days with Clean Up Times
Structure your days with clean up times in mind. Meal times are perfect for cleaning up. Before lunch, have your children clean up their toys and projects. Do the same before dinner. Food is a great motivator!
Assign Chores to Your Children
Make sure your children pitch in! Even children as young as two can put their own toys away. As they grow, allow them to take on more responsibility. One child can be in charge of washing dishes, another can be in charge of switching laundry, assign children to do weekly chores such as vacuuming and dusting, too.
You will definitely have to supervise and check their work in the beginning, but the more they do these chores the better they will get at them. Use age-appropriate chores to make sure your kids are capable of doing the tasks.
Time Block Lessons
An easy way to prevent lessons from dragging on all day is to put a time limit on them. I like to keep lessons to around 20 minutes each for my younger kids, so we don't spend an hour and a half working through math. This prevents us from getting sucked in to work all day long so that we can get other things done in the house that have to get done.
Realize It Probably Won't All Get Done
This is especially true if you have several kids in the home. All of the chores may not get done just the way you want them. This is where a loop schedule can be especially helpful. If you don't get to a specific chore, just do it the next day!
Managing your home while homeschooling is not impossible! With a few simple tips, you can make it work! If you see fading in your siding, it is a sign to start observing more closely and to begin budgeting for a siding replacement. Click this web link if you're ready to hire a siding contractor. While homeschooling and homemaking can be a challenge, these tips can help you overcome the overwhelm. Click to Tweet
Thank you to our featured sponsors!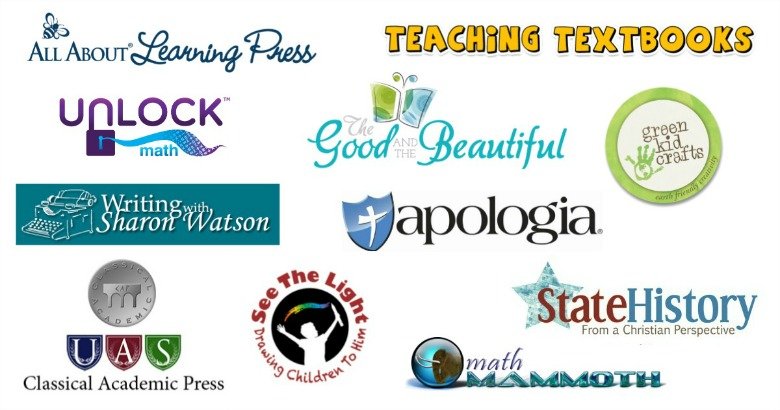 Don't forget to check out ALL the helpful posts in the series
and enter the giveaways (over $2000 worth of prizes)!
>>> CLICK HERE <<<
---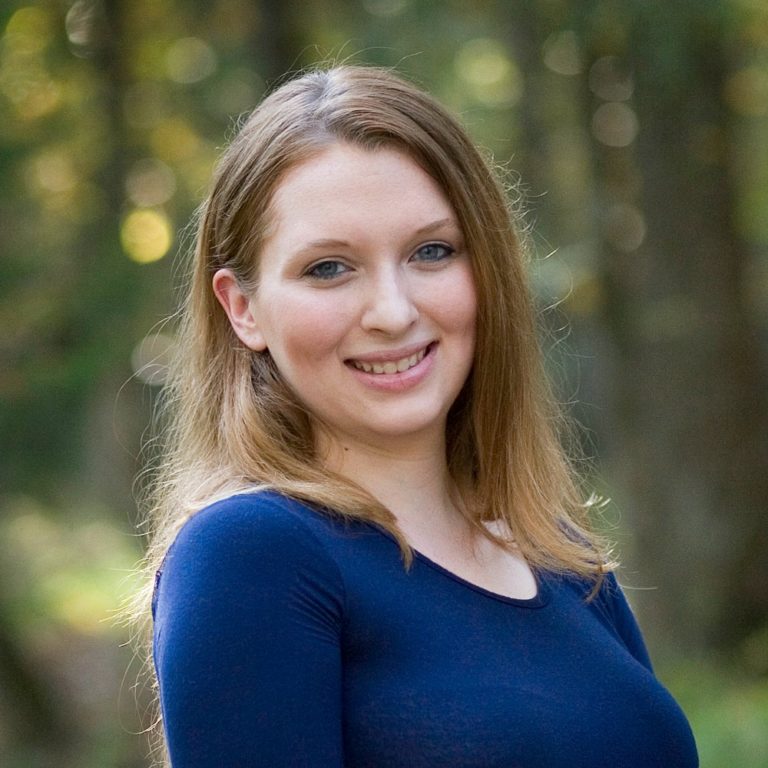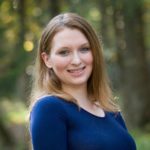 Joanie Boeckman is a military wife and homeschool mama of six who runs the blog Simple Living Mama where she helps moms simplify life, home, and homeschool. You can find her sipping coffee, reading chapter books aloud with her kiddos, or hanging out on Facebook, Instagram, and YouTube.