Be sure to check out all the posts, giveaways, and sponsors in the HELP! for the Homeschool Mom series!
Just click the image below.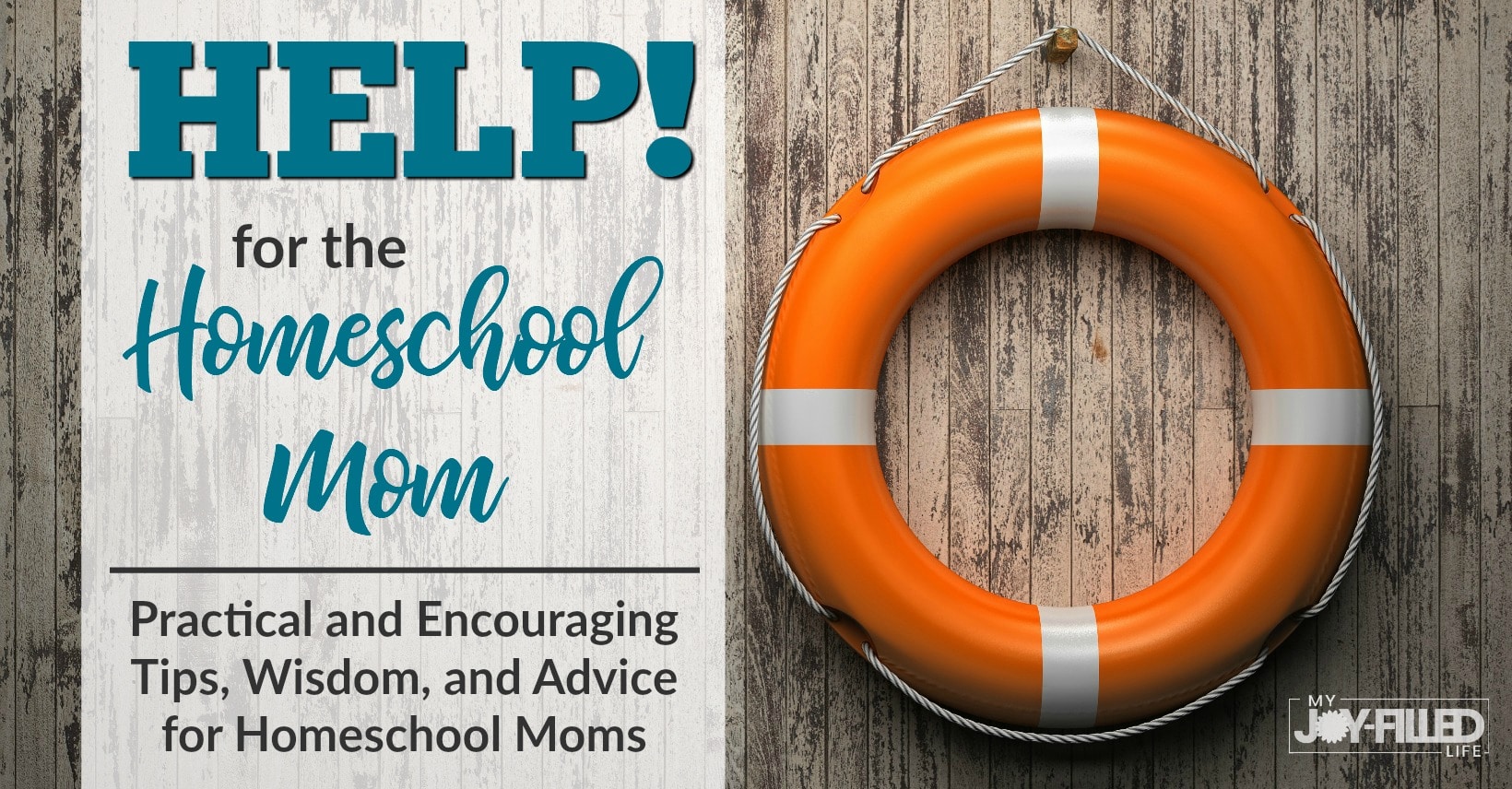 Be sure to enter the GIVEAWAY at the end of this post!
I think it was one February when I first felt the chilly avalanche of self-doubt sliding over me. I've always been an overachiever and perfectionist, two things—as time and experience would teach me—completely incompatible with sane homeschooling.
My first child persisted in refusing to grasp the skill of reading despite the number of ways and methods I tried. I felt it was a sure sign of me failing as his teacher.
Does it happen to you?
The days when you are convinced that your children should know something by a certain deadline, and when they don't, you blame yourself?
You are not alone.
Many homeschooling moms have this in common: we work hard, give our best, but often beat ourselves up for not doing more, better, and faster.
I've been in the trenches for ten years, and this is what I've learned: no matter how prepared, organized, and productive I am, there is always a better way to do things, always more to be done, and faster is not always the best strategy.
Here is the thing
We moms tend to feel personally responsible for everything that goes on in our homes.
I had a major awakening after I gave birth to my fourth child. My boys got into a fierce fight over who had said what and when. I was standing in a toy-covered halfway between two bedrooms, dizzy from sleep-deprivation, cradling a squawking newborn in my arms and couldn't come up with a single thing to say to stop their fight. I felt horrible, but the truth was that they didn't fight for 1,420 minutes of that day, and I didn't take one second to feel good about it.
And the 20 minutes when they fought? Oh, I had plenty to say to myself about that: I didn't teach them enough. I didn't give them the right tools. I failed them.
And it hit me: I don't give myself enough credit when things go right, but I'm always ready to berate myself when they don't.
Can you relate?
I'm not one to identify a problem and then do nothing about it. So I searched for a solution, and I discovered that the solution is exactly where the problem originates—inside the mind.
How to feel amazing
Imagine trudging through heavy snow on a wintery day. Squeak. Crunch. Squeak. Crunch. You are exhausted, and there is no end in sight. Then you spy a shelter, warm and inviting with comforting smoke curling from a chimney. You run the remaining distance. Snow is forgotten. The only thing on your mind is hot soup and an electric blanket. The snow is still there, but your mind has moved on to more positive things.
The same thing happens with any kind of thinking. Since we can't dwell on two thoughts at the same time, we can give our minds something positive to think about to replace negative thoughts.
So nowadays whenever I catch myself thinking that I'm falling short, I find a recent example or two of when I didn't. I didn't find time for phonics curriculum with my kindergartner (again), but we did spend an agreeable hour reading fun children's books together.
When I find myself going over things I should have done, I list things that I did do. Honestly, when I start listing all I get done while in my usual state of sleep-deprivation and near exhaustion, I never fail to be amazed.
And when I start berating myself for not doing something better, I refer to the following list I put together in a moment of low spirits.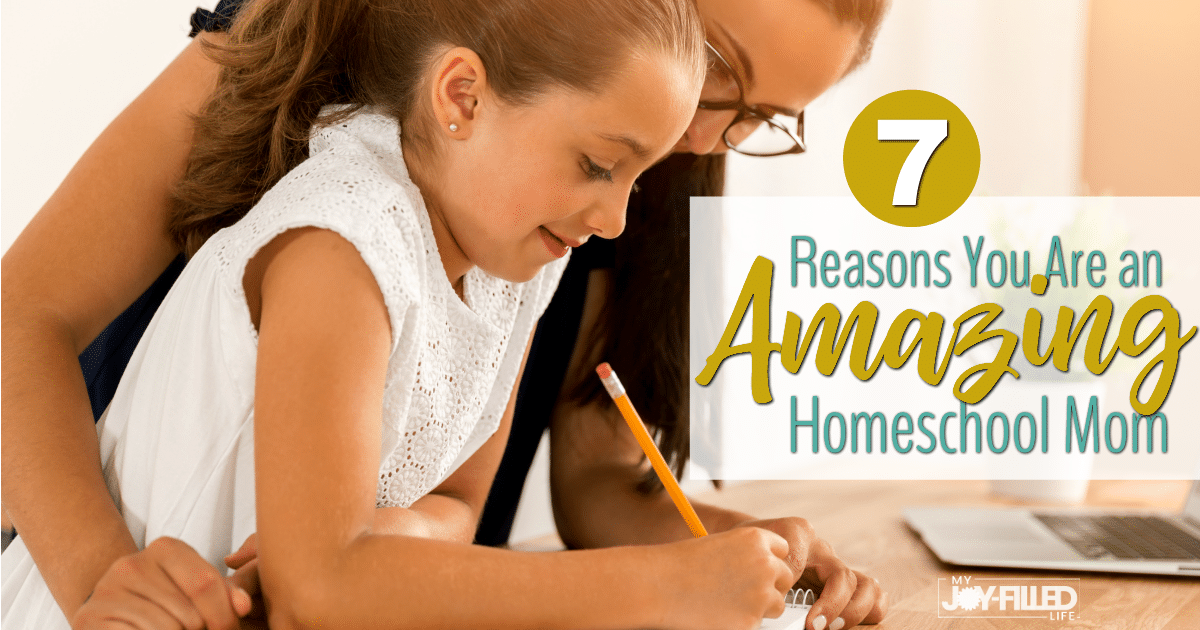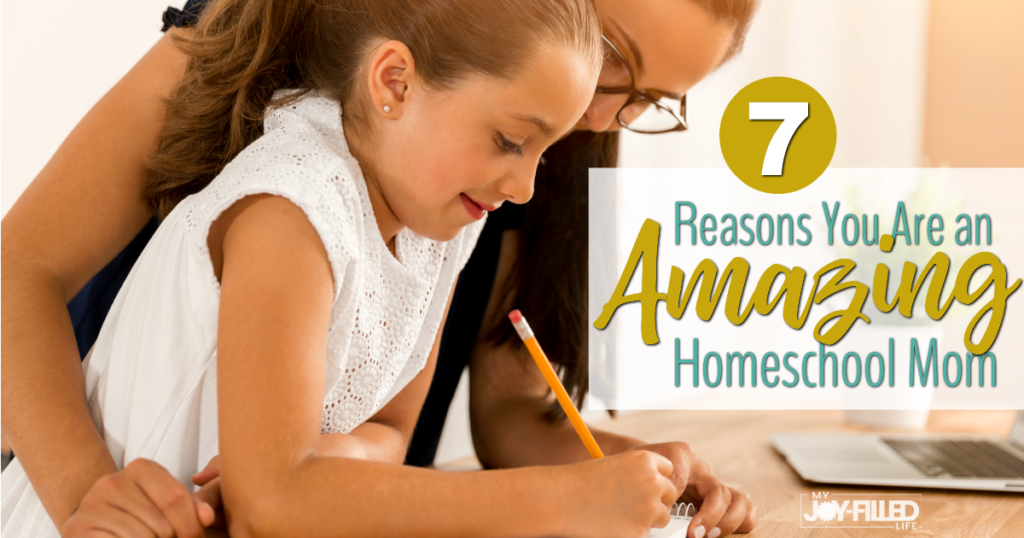 7 Reasons We Are Amazing
We have amazing endurance. Homeschooling isn't for the faint of heart. We are on call 24×7 without a break EVER. I have a doctor friend who works a grueling twelve-hour shift. When he takes off his coat, he is done till the next shift. I have an executive friend who is always on call except when she goes to sleep and turns the phone off. And us? We're up at 2 am with a teething baby and at 5 with an early-to-rise toddler. At 9, we're at the kitchen table homeschooling the motley crew, at 3 pm we're at karate class followed by music lessons, followed by a get-the-dinner-ready-and-everyone-into-bed marathon.
We are amazingly persistent. We never ever give up. A math curriculum didn't work out? We research and find another one. Reading lessons are not going anywhere? We try two (or two dozen) methods. Yep, we don't always know what we're doing, but we keep trying until we find what works.
We sacrifice a lot. We love our children with all of our hearts, but it doesn't mean we don't dream of pursuing another passion or career. Homeschooling is extremely time-consuming. But that's not the hardest part. The ceaseless interruptions are the hardest part. Whether we pick a book, a knitting project, or a vacuum cleaner, it's five minutes before someone shouts, "MOM!" When my friends say they love their work because that's where they get things done without constant chatter and interruption, I nod and try not to think of nights I go to bed feeling like my brain has been inside a cement mixer (agitated by constant stirring).
We have a strong sense of motivation.W Year after year we keep moving forward even when we have a bad day or two, even when life is busy, even when we are sick. We believe that homeschooling is the best choice for our families, and that fuels our fires.
We have amazing self-discipline. Most homeschooling moms don't have a background in education or teaching. But that's ok. We're not afraid to roll up our sleeves and learn what needs to be learned to get the job done. Most of us start the homeschooling journey equipped with nothing but love for our children, but year after year we grow in experience. We have the discipline to find what works without anyone telling us what to do.
We bear the weight of responsibility. When we decide to be in charge of our children's education, we take on a tremendous weight of responsibility. Whatever happens, it's on us.
We are excellent cheerleaders. Most parents are their children's most enthusiastic cheerleaders. But homeschooling parents do it twice as much because they spend more time with their children.
You see it, right? You are amazing.
Next time you start telling yourself that you should do more, faster, and better, remember that there is no one at the end to give you a medal. Homeschooling is not a race.
Pat yourself on the back for getting this far. You're a survivor! You survived everything thrown your way up to this moment. And you will continue doing it because there is one more way to do things in this world – it's your way, and you owe it to yourself to try it.
So keep being amazing and do what you do best—being YOU.
I'll be cheering you on!
**Giveaway** Enter to win your Homeschool Mom Care Package! Ends 2/23/19
Eva wants to gift one lucky winner with a care box! Inside you will find candles, comfy socks, and two books. All designed to help you continue to recharge after those long homeschooling days.

a Rafflecopter giveaway


Entering this giveaway signs you up for the My Joy-Filled Life newsletter if you aren't already subscribed. Winners have 48 hours to claim their prize before a new winner is drawn. Eva from Kid Minds is responsible for prize delivery. Ends 2/23/19 @ 11:59pm ET. Be sure to read the terms and conditions upon entering.
Thank you to our featured sponsors!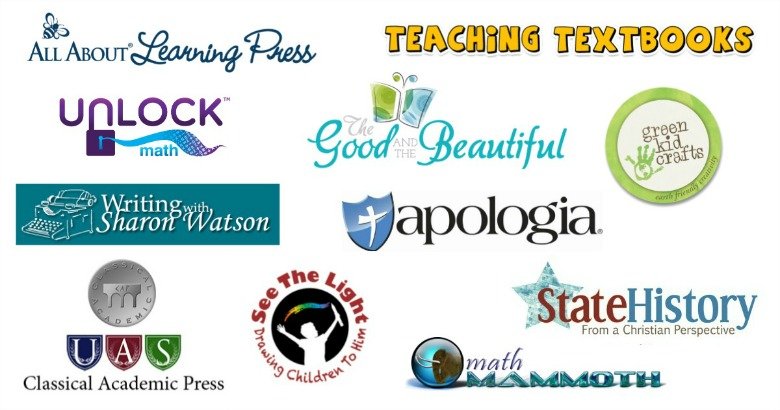 Don't forget to check out ALL the helpful posts in the series
and enter the giveaways (over $2000 worth of prizes)!
>>> CLICK HERE <<<
---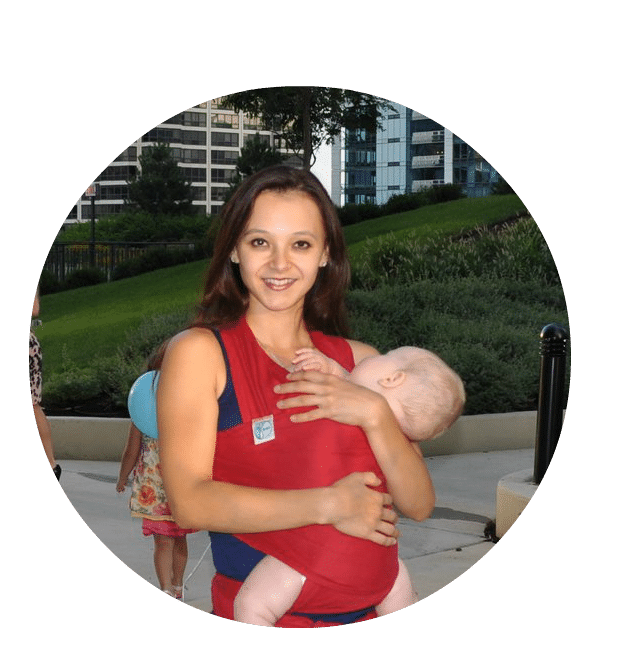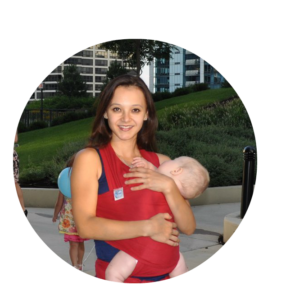 Eva is a homeschooling mom of four living in Chicago. On her blog Kid Minds, she shares fun educational activities to help parents connect with kids, make memories, and nurture growing minds.