Welcome to Day 4 of 5 Days of Homeschooling Essentials! If you've missed any of the other days you can find links to them below:
Day 1: Our 2013-2014 Homeschool Curriculum Choices
Day 2: 12 Must-Have Books for Homeschool Moms
Day 3: 5 Homeschool Supplies I Can't Live Without
Day 4: Books Every Family Should Own
Day 5: A HUGE List of Christian Resources for the Whole Family
What homeschooler doesn't love books?! At least homeschooling Moms do! We can never have enough books, right?
My husband would beg to differ and he has had to put his foot down when it comes to expanding our home library (especially since we are planning on moving soon), but I say he is partly at fault since he signed us up for Amazon Prime – my new best friend.
Since it would likely bankrupt us if we bought every book that we want to use in our homeschool, it is wise that homeschoolers have a library card and be in good standing with the librarian.
But…… there are those books that you just have to buy. You know the ones – ones that you fall in love with, ones that you and your kids want to read over and over again, ones that stand the test of time.
For our family, these are those books (broken down into two groups – picture books and chapter books) –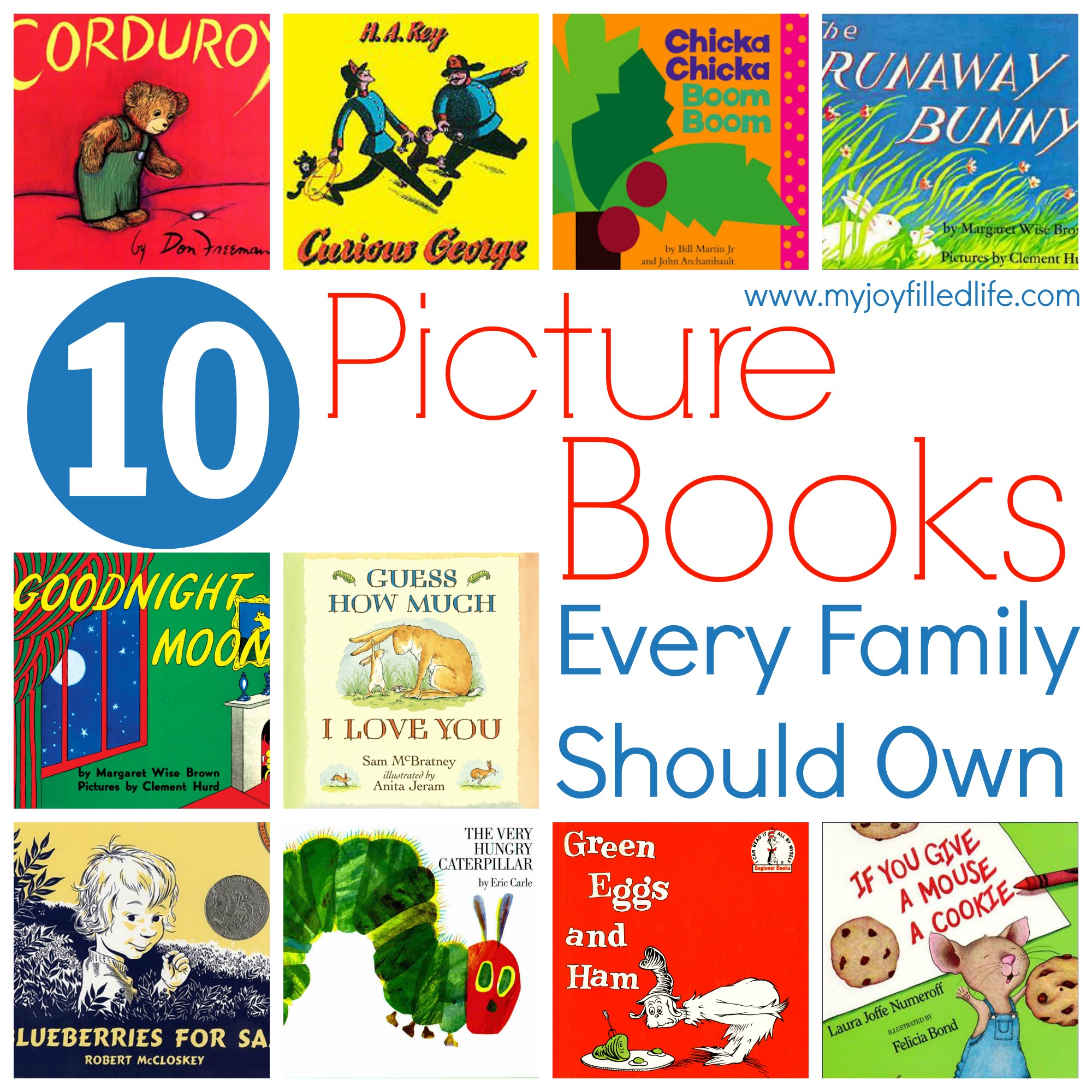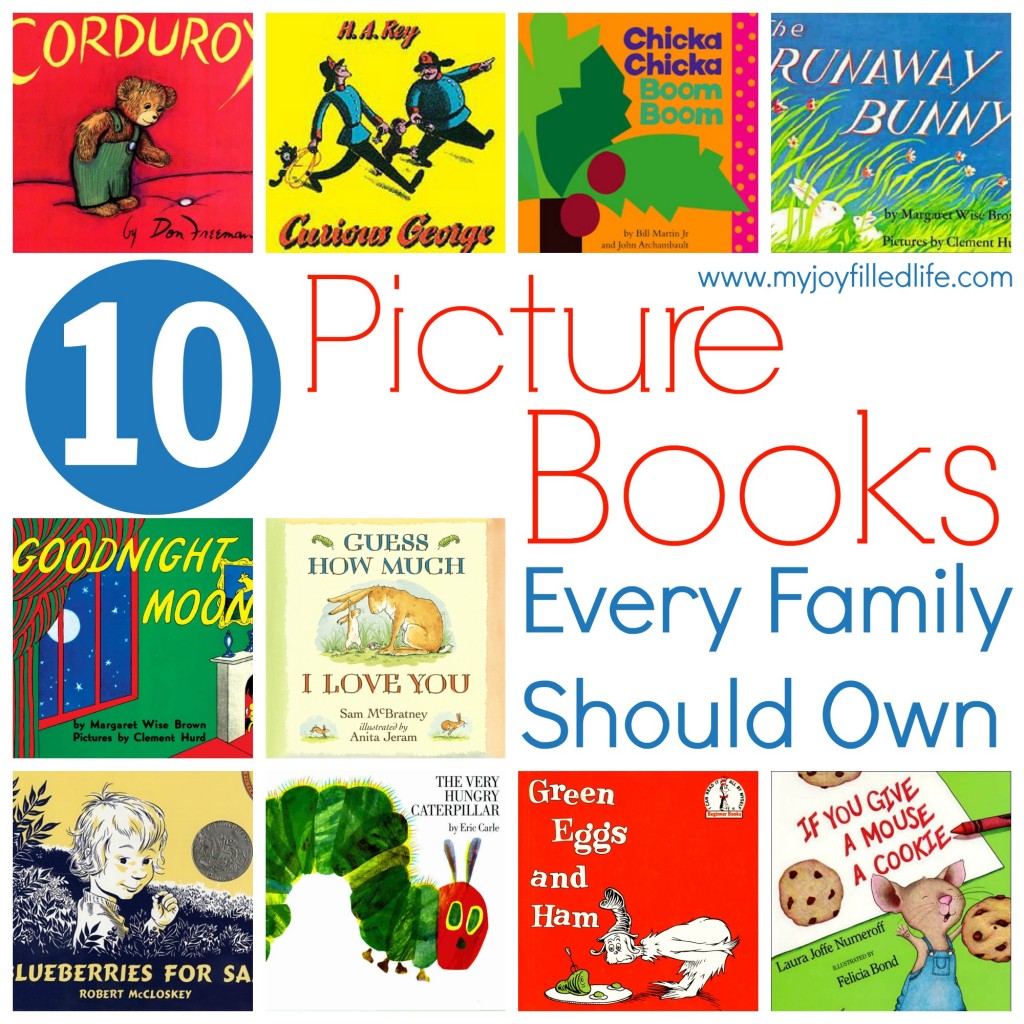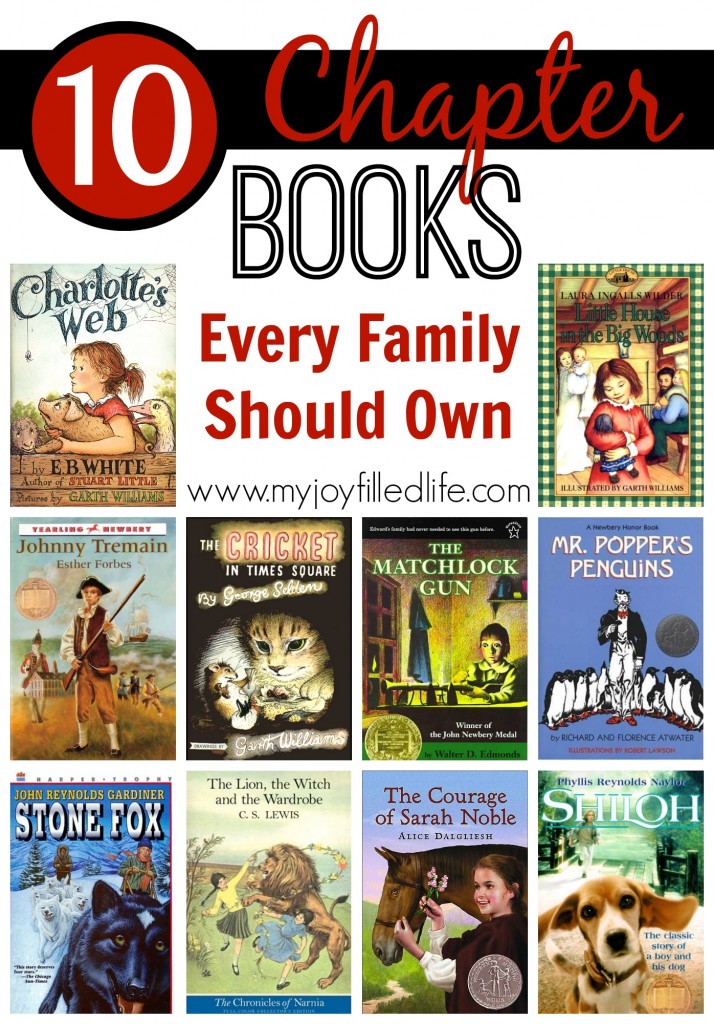 What are some of your family's favorite books?