The weeks following the birth of your new baby are beautiful, but tiring. New responsibilities, hormones, and of course tons of information about newborn care to sift through can all make life seem a little overwhelming, especially if this is your new mom.
That's why it's so important to focus on your self care more than ever during this time. You won't be at your best to care for anyone else unless your own needs are met.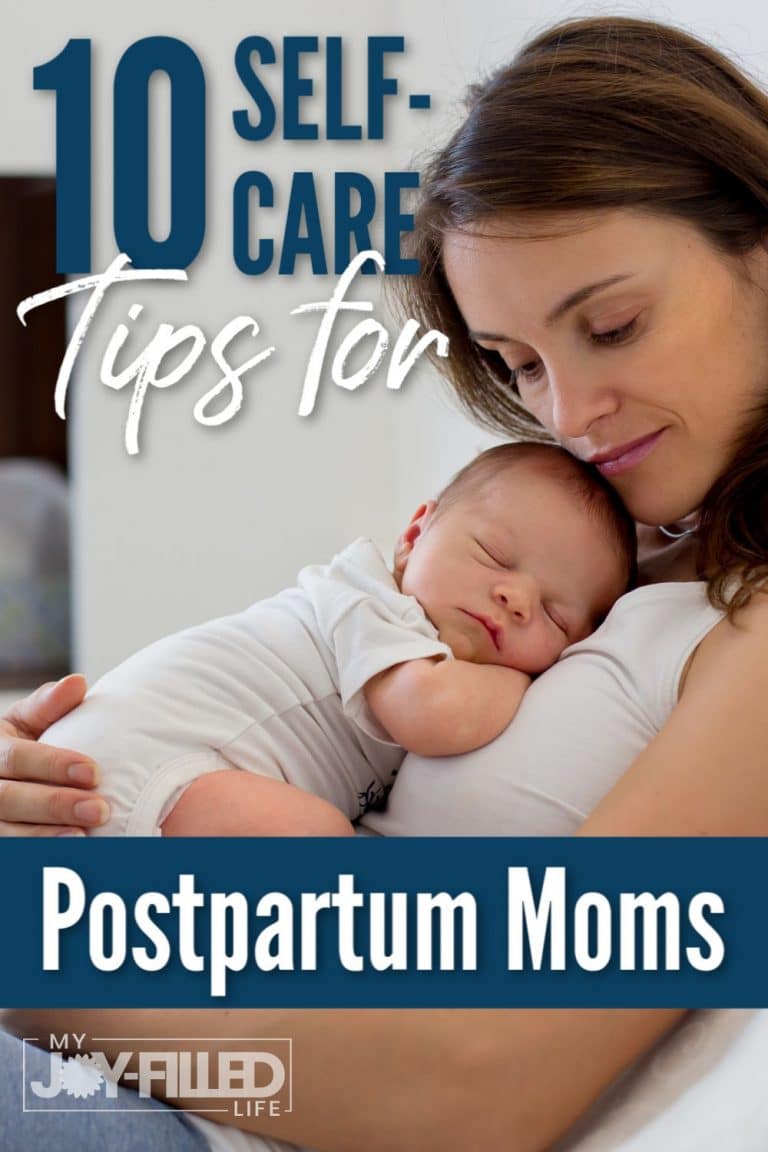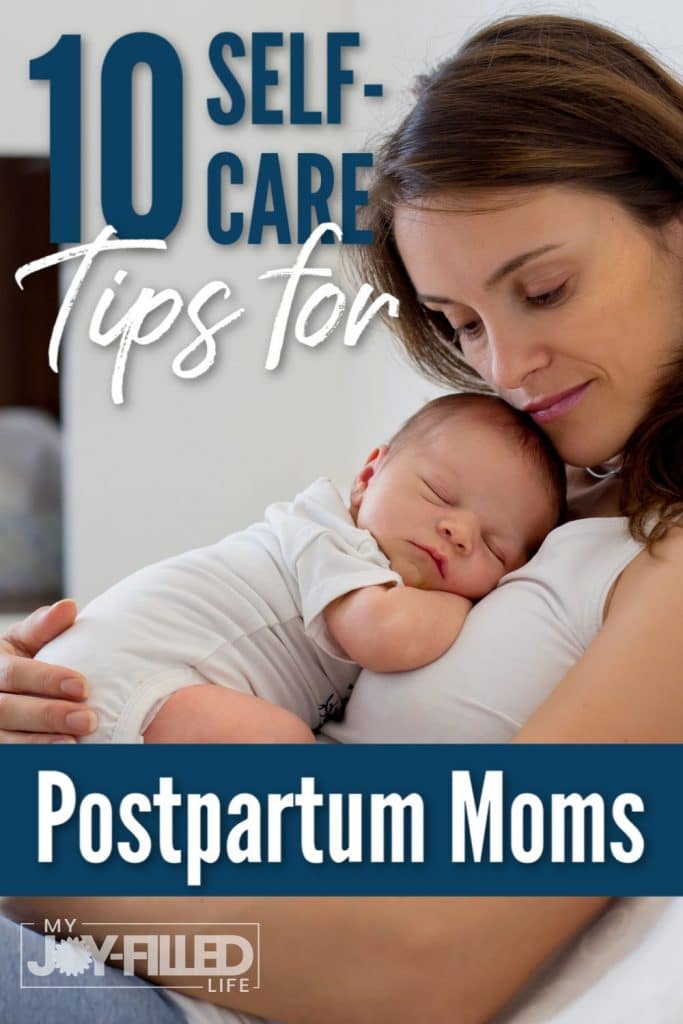 Here are some self care tips specifically for postpartum moms.
Accept help.
With a baby, child care is more than a full-time job. Take advantage of all the help you can get. When friends or family members ask if there's anything they can do to help, be honest and tell them what you need! They want to help and it will not only bless you, but it will bless them as well. Whether it's holding the baby while you catch a shower, watching your older children so you can nap with the baby, or running the vacuum cleaner or washing machine, take people up on their offers to help you. You can also try to hire child care services for assistance. Your energy is best spent recovering from birth and bonding with your baby right now.
Choose easy meals.
Freezer meals can be incredibly handy in the postpartum weeks. Pinterest has a ton of ideas you can check out for meals that you can stash in the freezer for after the baby's born. Just plan ahead and start prepping these meals roughly 2 months before your due date.
No-cook and no-fuss meals are always a great option, too. If there was ever a time for convenience items, the postpartum weeks are it. Large salads, sandwiches and wraps, granola, and yogurt are just a few meals and snacks that come together pretty quickly. There are many nourishing options!
Also, if someone offers to head up a meal train for you or even just bring you a couple of meals, let them!!
And to make meal time even easier, stock up on paper products to be used during the post partum period – paper plates, plastic flatware, disposable cups, etc.
Make baskets.
Before you have your baby make a postpartum basket full of everything you will need to tend to all of your needs 'down there' whenever you use the bathroom after you've had a baby – things like maxi pads, peri bottle, wash clothes, witch hazel, and anything else that will help soothe you and make you comfortable while using the bathroom and after.
If you're breastfeeding, a breastfeeding basket is a handy thing to have nearby during nursing sessions. It's nice to have some of these things at arm's reach – reading material, water, nursing pads and nipple cream, snacks, remote control, scripture cards, etc.
Create a morning (or whenever) routine that works for you.
It really doesn't matter when you engage in self-care, but it does matter that you take care of yourself every day. No matter how hectic life seems, find a way to take at least a half an hour every day to shower using a natural body wash, fix your hair (if you like to do that), chat with a friend, or whatever it is that makes you feel refreshed, and human.
Enforce boundaries.
If visitors are overwhelming or too numerous, don't be afraid to enforce boundaries. You might decide not to have visitors at all for a week or so, or maybe limit it to certain times of the day. Maybe a "text first" rule needs to be established. Feel free to create rules that feel good to you. The most important thing right now is for mom and baby to be in a peaceful environment.
Curate a comfy postpartum wardrobe.
Many of your maternity clothes might still work for you right after you have your baby. Still, it's a fun change to have some new items to wear after the baby's born. Consider these staples:
Large, comfortable underwear that can hold the large, lochia-absorbing pads you'll be using postpartum
Nursing bras and tank tops
Stretchy, breathable cotton leggings and skirts that can accommodate your rapidly changing body
Nursing tops
Stay hydrated.
We all need to drink plenty of water – postpartum moms are no exception! You will likely need more, especially if you are breastfeeding. Staying hydrated will help you feel your best, heal more quickly, and avoid problems with breast milk supply.
Shop online.
We live in an age where so many conveniences can really help us enjoy the newborn stage. Use services like Amazon Prime, grocery pickup or delivery if it's available in your area, and meal delivery like Uber Eats or good old-fashion pizza delivery to save you time and stay home more.
Soak in a sitz bath.
A postpartum sitz bath with witch hazel and other herbs can help you heal more quickly.
Connect with those who "fill your cup."
Not every relationship is the same. Chances are, for most of us, that we have loved ones who are a little more draining to be around than others. During the vulnerable postpartum period, it's best to focus more on the relationships that don't make us feel drained. All of our extra energy and focus should be on the new little one, after all.
Following these tips will help you enjoy that special time with your new baby even more.
Do you have any post partum self-care tips to share?