This play dough ice cream recipe is the PERFECT activity for summer! Kids will love having a pretend ice cream party or ice cream parlor with all of their friends! This is a great recipe for them to help with as this is SO EASY to make! It's a very easy play dough recipe and little ones will love to help before they get to jump in and play.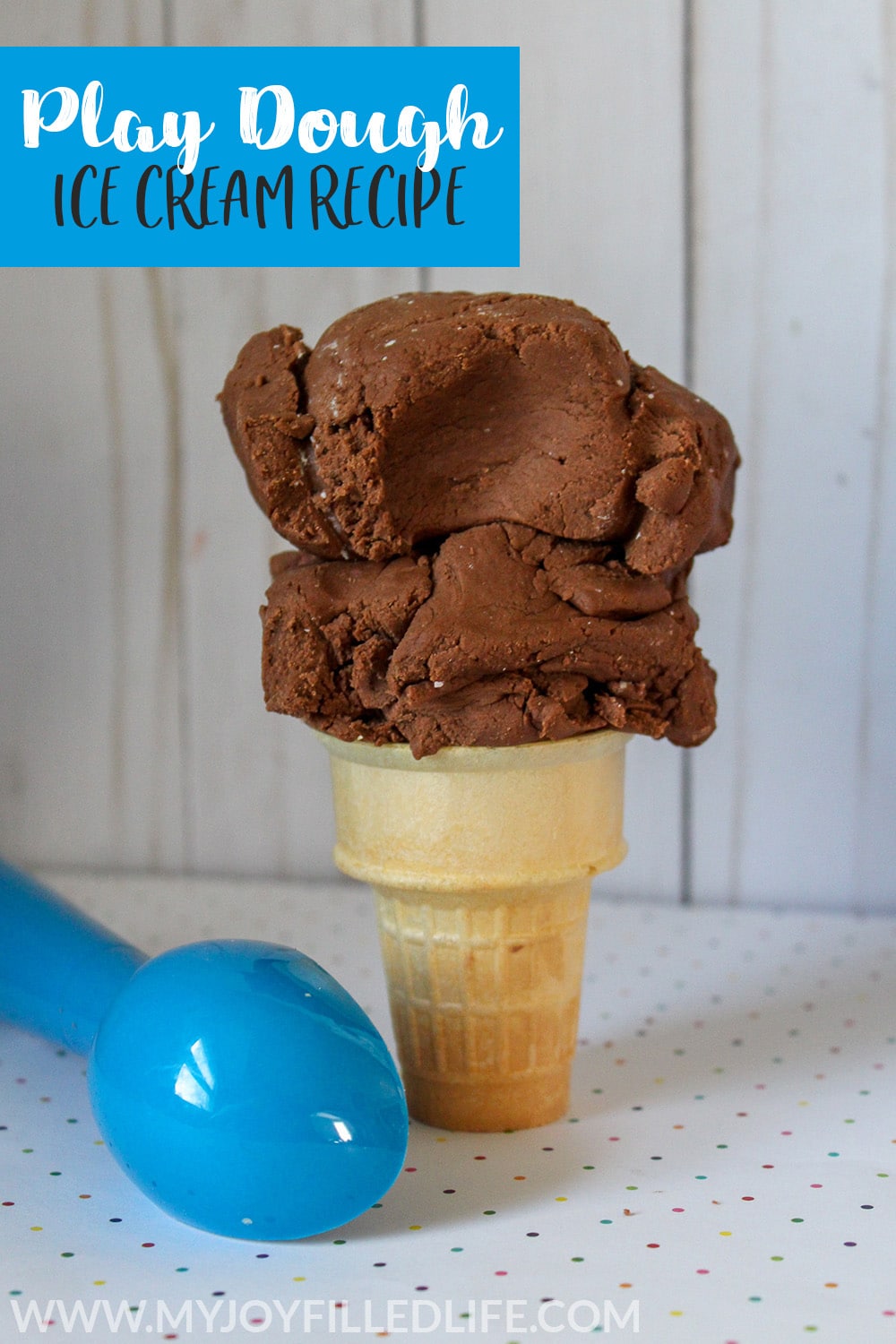 Ingredients needed for your play dough ice cream:
1 cup chocolate flavored icing
1 cup strawberry flavored icing
1 cup vanilla flavored icing
2-3 cups powdered sugar
Directions to make your play dough ice cream:
Before you get started, gather up your ingredients to make things even easier with this easy play dough ice cream recipe.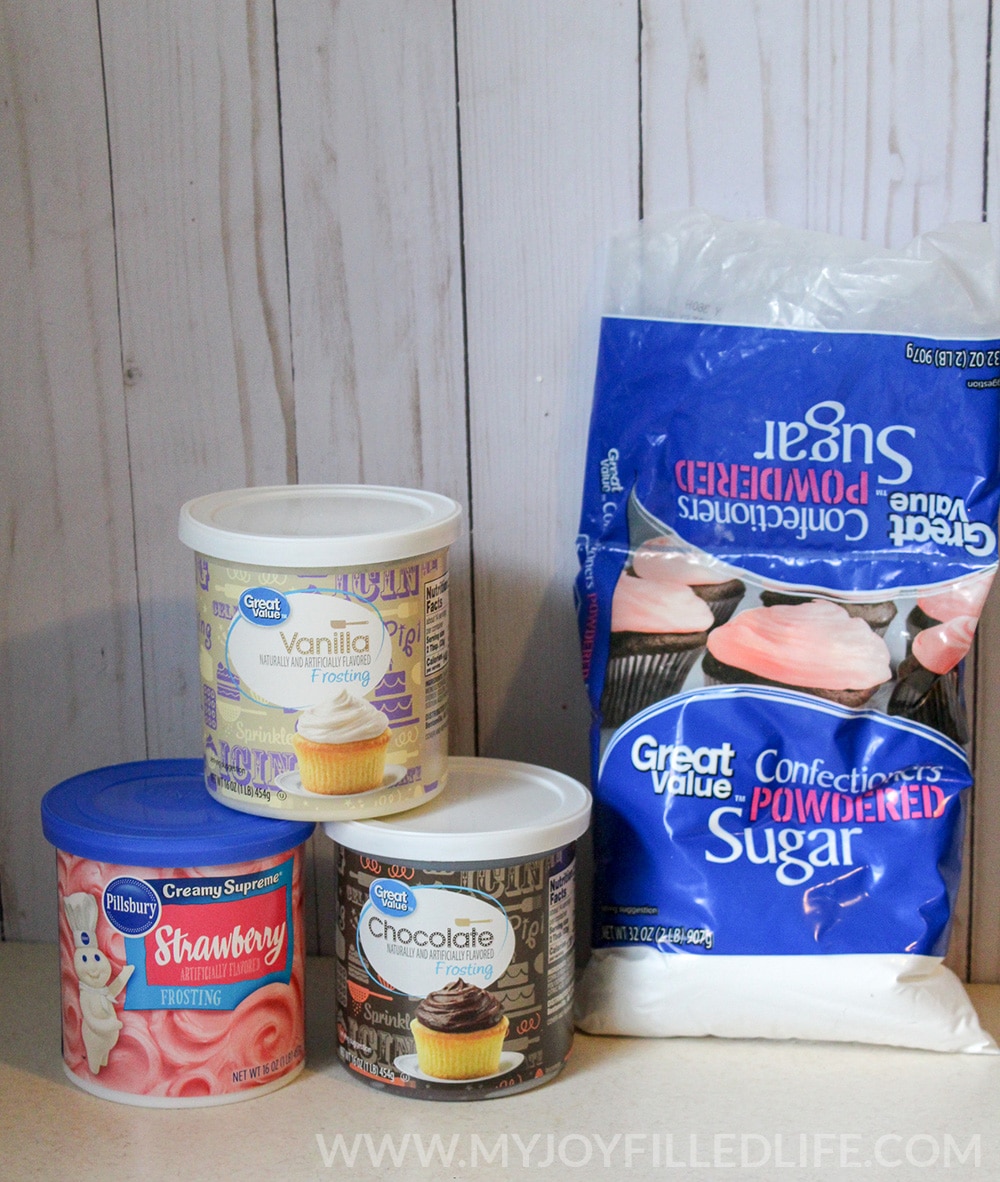 Once you have all your ingredients, it's time to get started! In a medium sized bowl, add your desired frosting flavor. We used regular frosting for this recipe and I'm not sure how others will affect the texture of the play dough – so be cautious if you are using others such as whipped.
Next, add your powdered sugar and mix well. I generally will start with 2 cups and slowly add more as needed.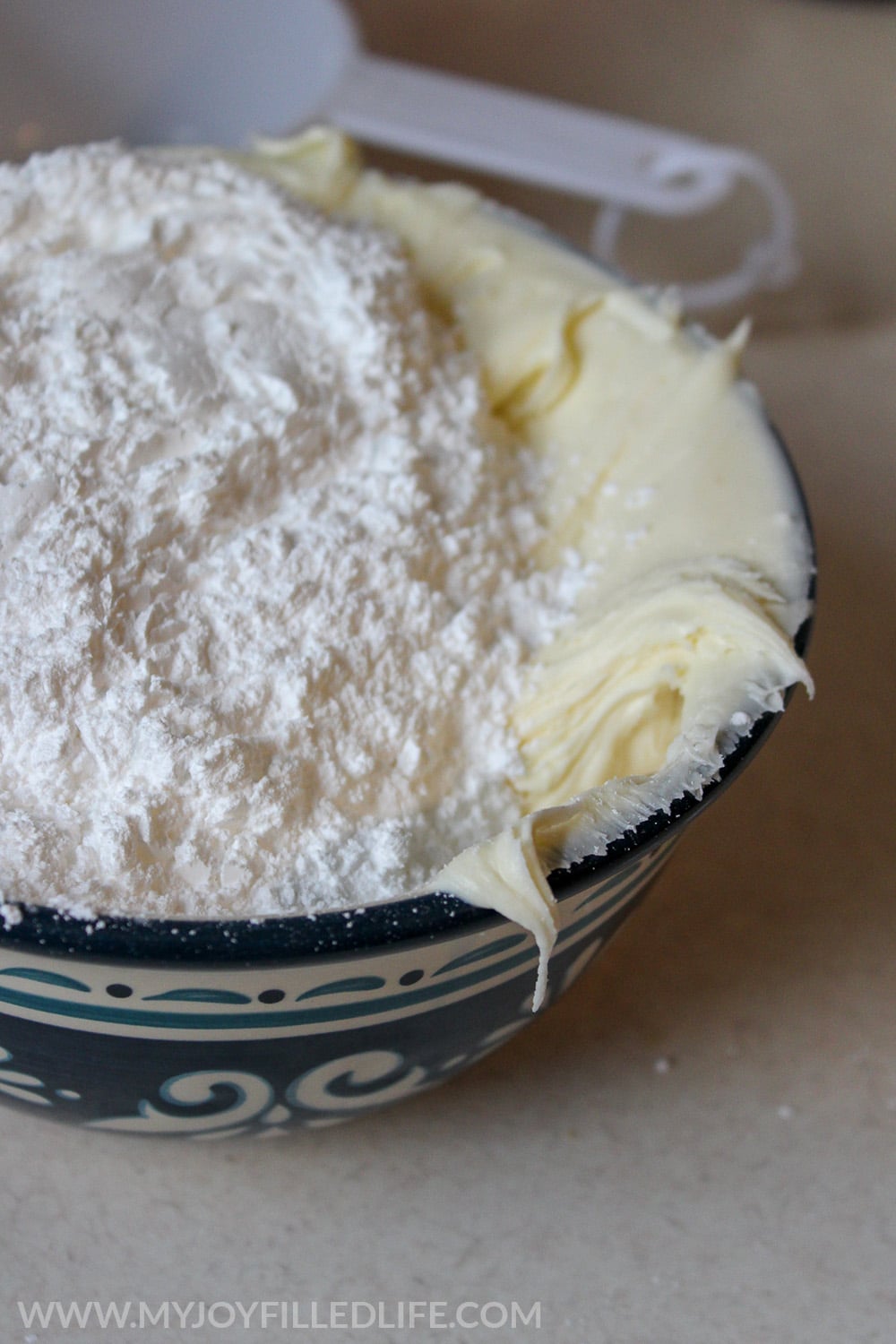 If your play dough still feels sticky, continue to add more powdered sugar until you reach your desired texture. It should feel "cloud like" when you play with it in your hands.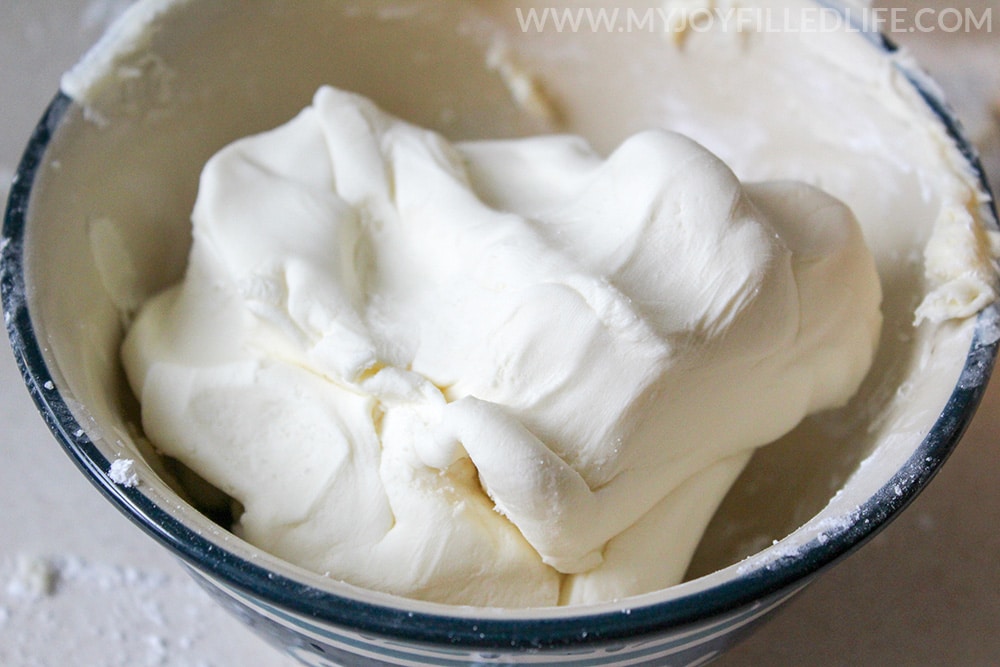 Repeat this process for your other desired "flavors". For some added fun, you can add different food coloring to the vanilla frosting to resemble other flavors. We've added green to resemble mint ice cream before and it's a lot of fun!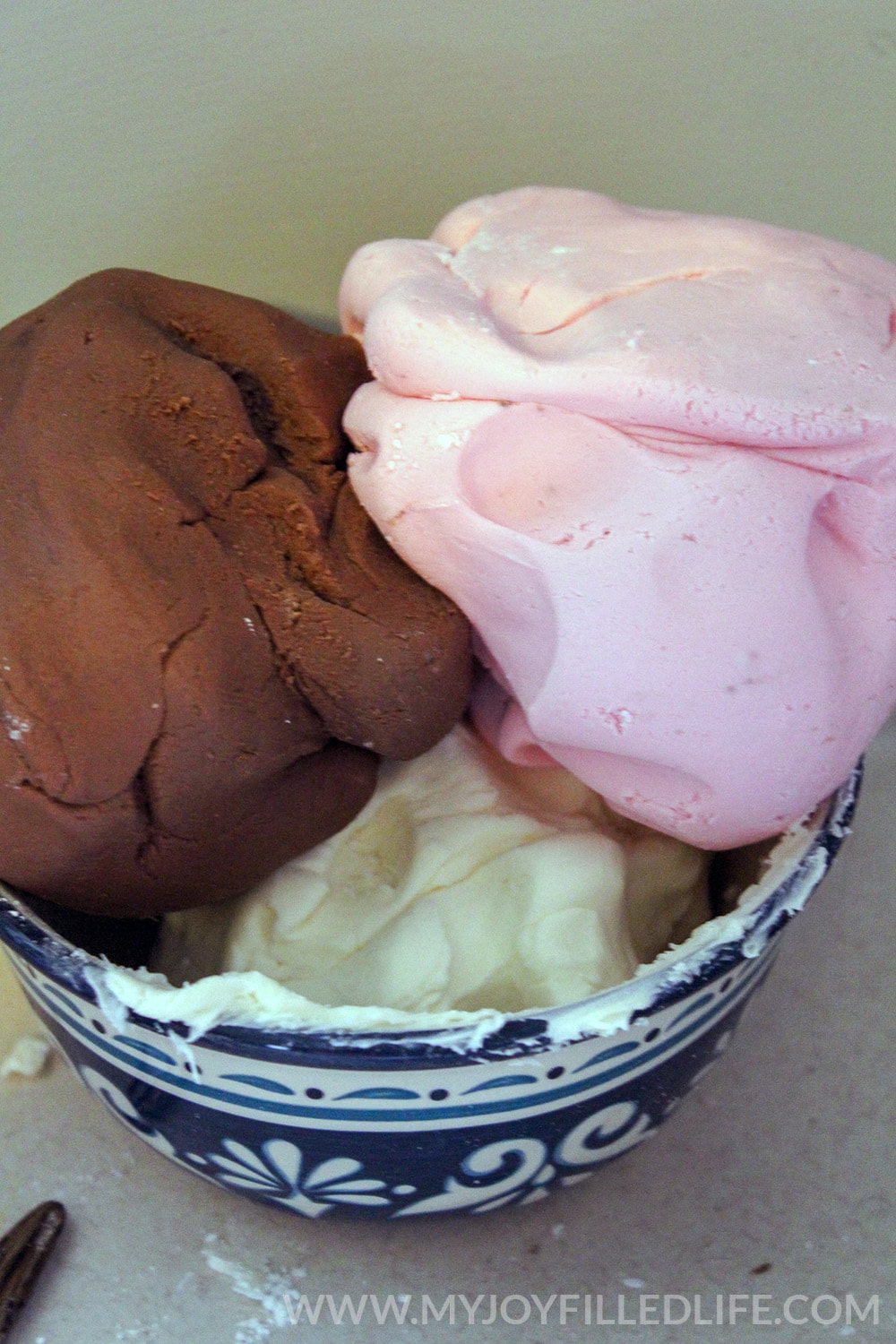 Store your play dough in an air tight container in the refrigerator for up to a week. Before play, allow it to reach room temperature for best results. If it has hardened too much, add a drop of olive oil and knead well until it becomes more moldable.
That's it! This play dough ice cream recipe is SO EASY! You can pull out ice cream cones, cups, sprinkles, and other accessories to have a pretend ice cream party! You could even go an extra step and play ice cream parlor with ice cream makers and customers! Let imaginations run wild with this fun play dough activity.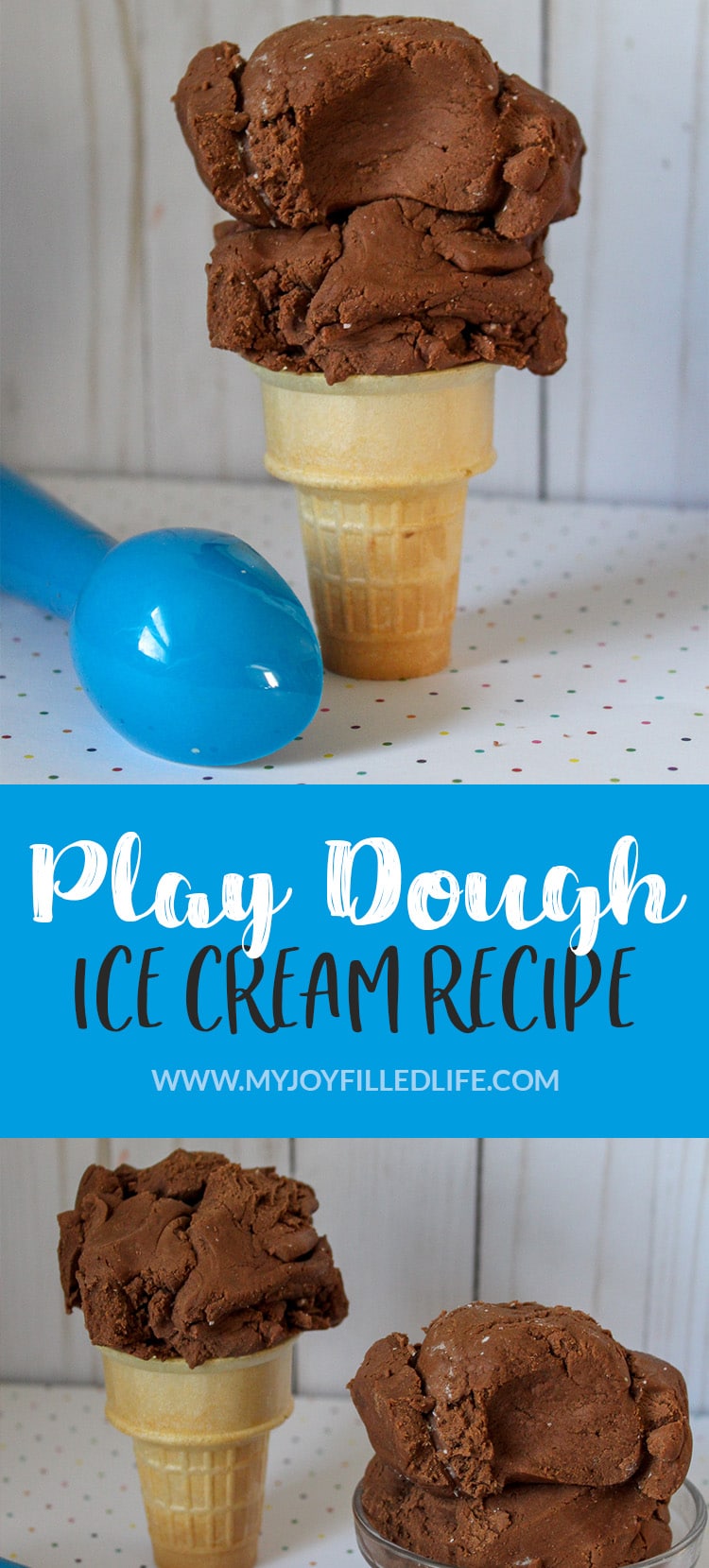 You may also like: