This shaving cream play dough is one of our favorite homemade play dough recipes! Kids will have SOOOOO much fun helping with this fun play dough activity. It's perfect for playdates and rainy days inside. Scroll down below for easy step by step directions to make your own shaving cream play dough!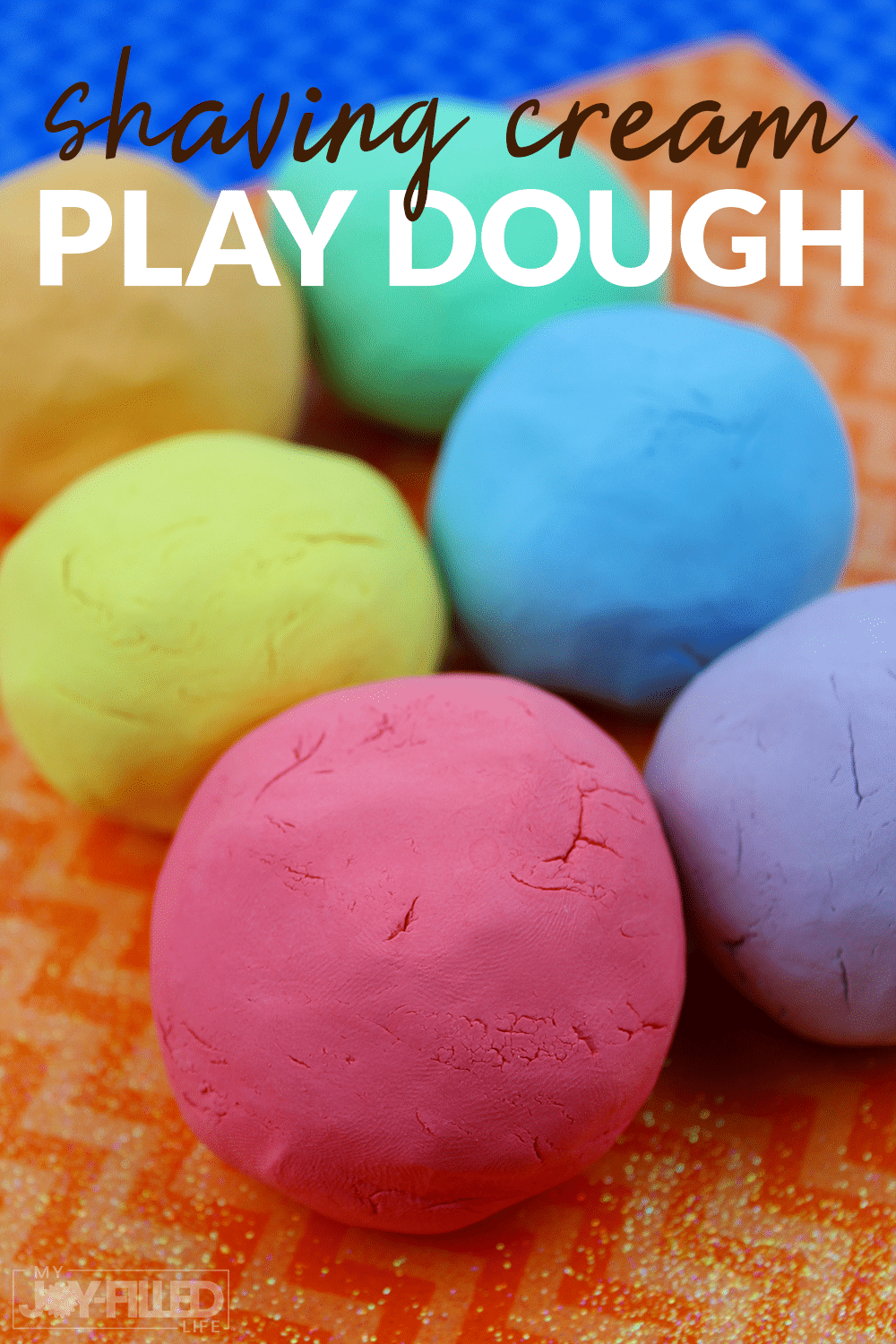 What I love most about this homemade playdough recipe is how easy it is! It's as simple as mixing the main ingredients, adding coloring, and kneading it together. Of course, you'll want to follow the full directions for the best results! This shaving cream playdough is a must!
Scroll down for the full directions to make your shaving cream play dough!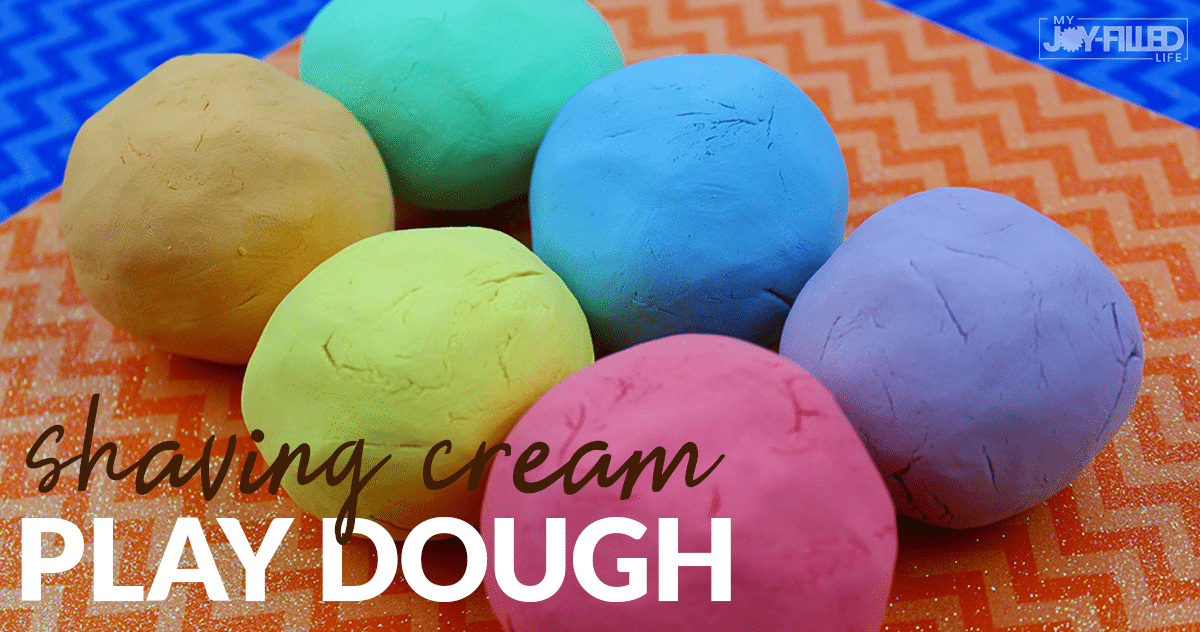 Supplies for shaving cream play dough
Food coloring desired colors
1 cup gel shaving cream
2 cups cornstarch
Directions to make shaving cream play dough
Before you get started, be sure to gather up your supplies! This makes the process so much easier – especially if you have small children helping.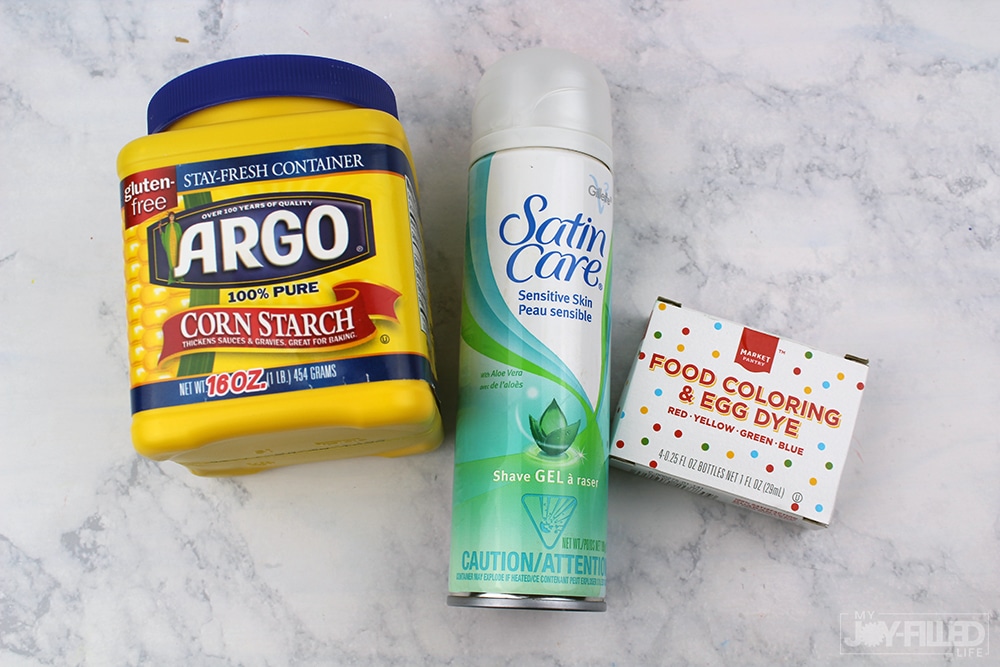 To get started with making your shaving cream playdough, combine the shaving cream and cornstarch and mix well. Knead the dough in your hands until well combined.
PS: If the dough feels too sticky, add some more cornstarch and if it feels like it's too crumbly, add more shaving cream.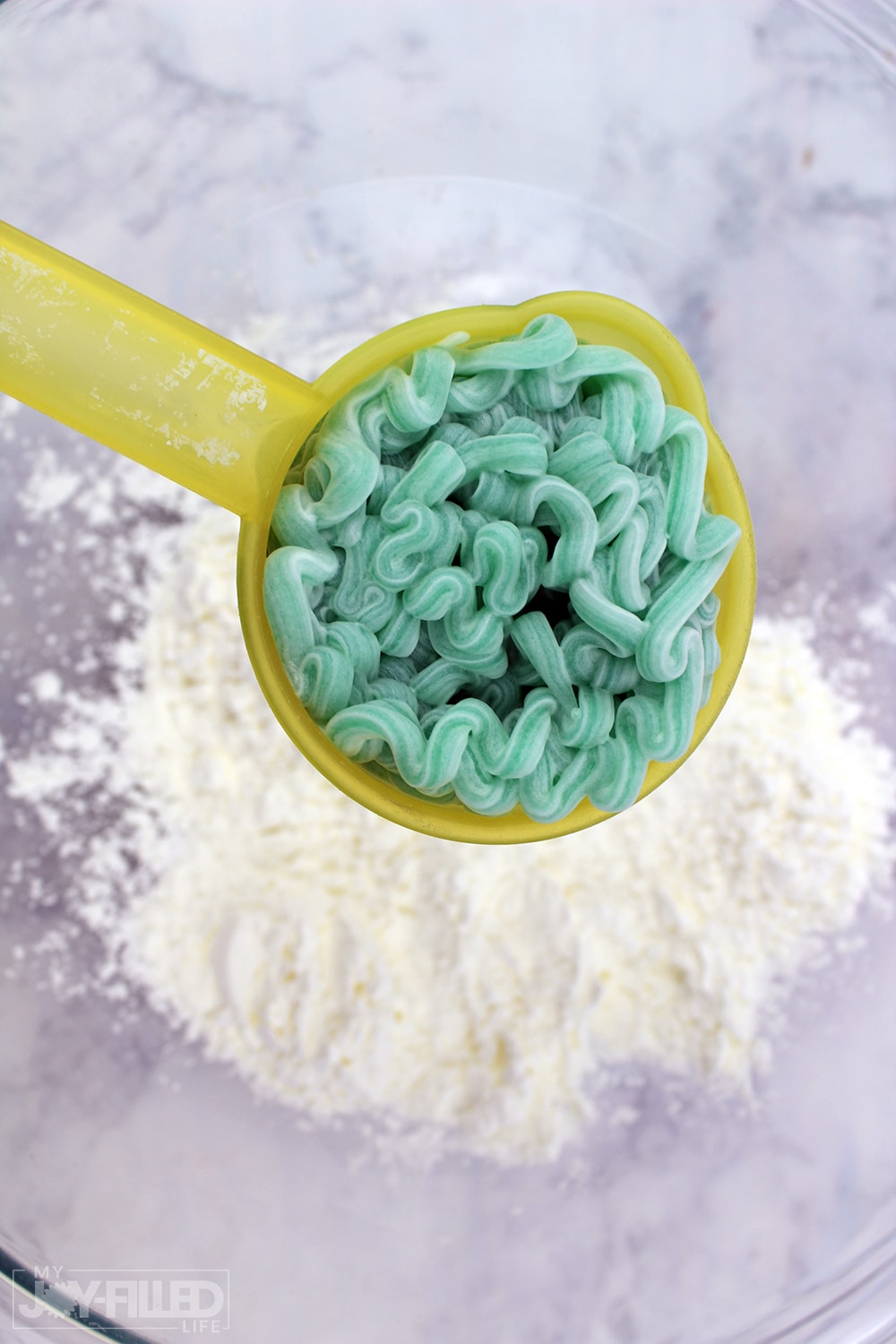 Separate the dough into 6 bowls and add a few drops of food dye of each color. Use a fork to mix well and knead the dough until the color is fully combined. (You may want to add a few pinches of cornstarch to make the kneading process easier.)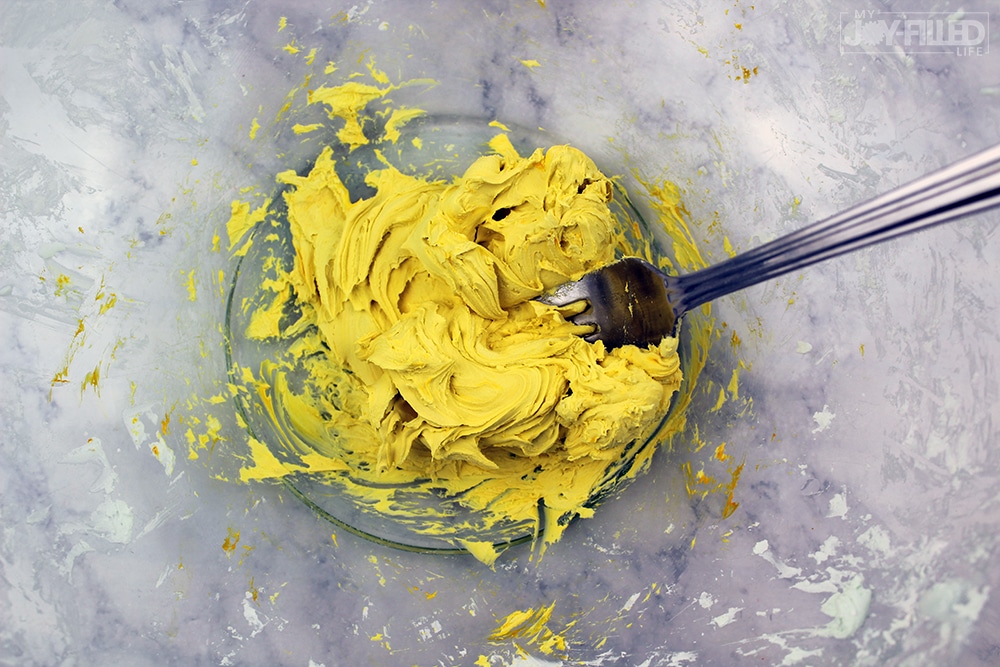 You dough is ready for play! Try these printable playdough shape cards or donut playdough cards and incorporate a little learning into your playtime.
Store in an airtight container when not in use.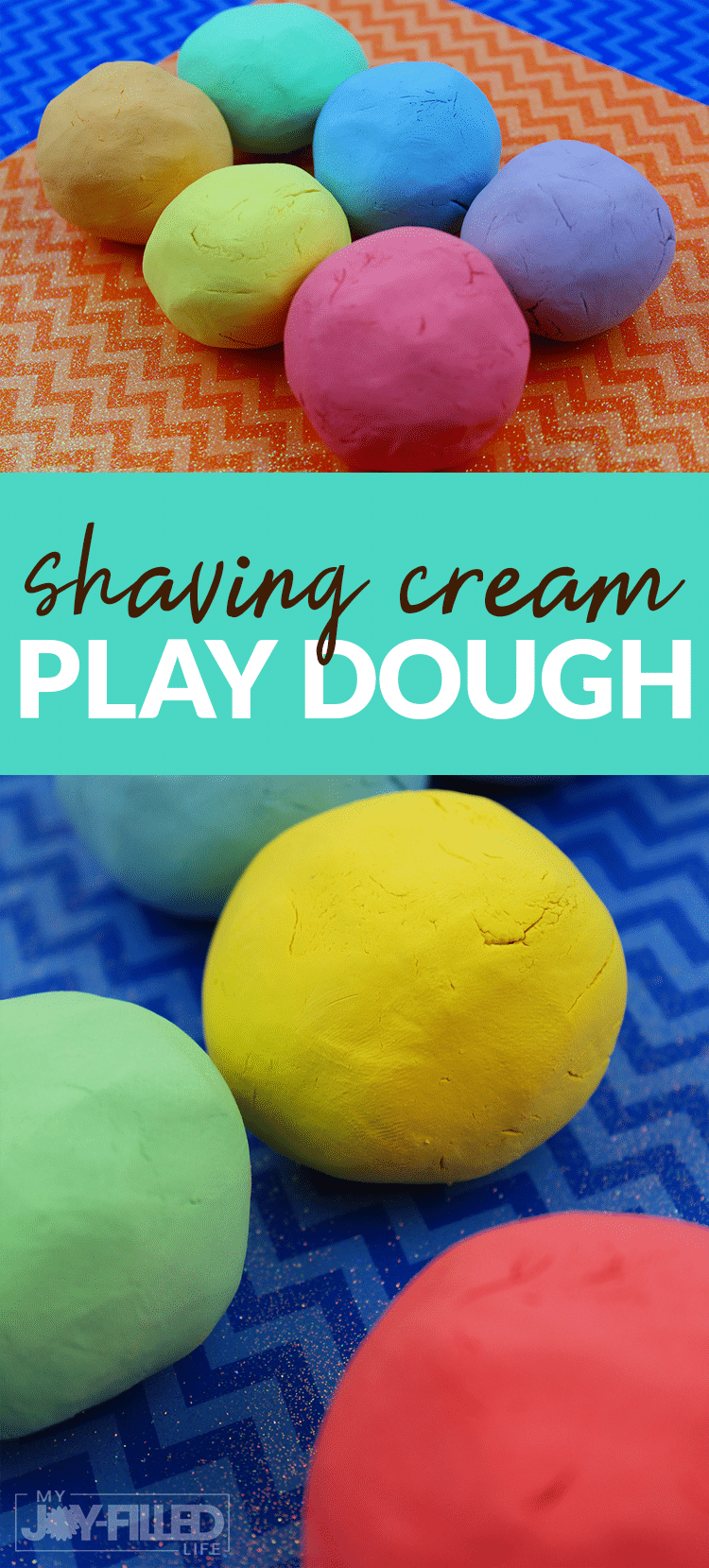 You might also like:
Homemade Pumpkin Playdough Homemade Apple Scented Playdough Box of Chocolate Playdough Activity & Recipe