It is that wonderful time of the year where you get a fresh start with your homeschool. Time to plan out your curriculum, field trips, and hands-on activities. If you are anything like me, you will have favorites that you stick with from year to year, and subjects that you struggle to find the right fit for. If you can get a well-rounded curriculum that completely covers an entire subject like language arts, it makes your life so much easier! And that's one of the main things I like about Learning Language Arts Through Literature!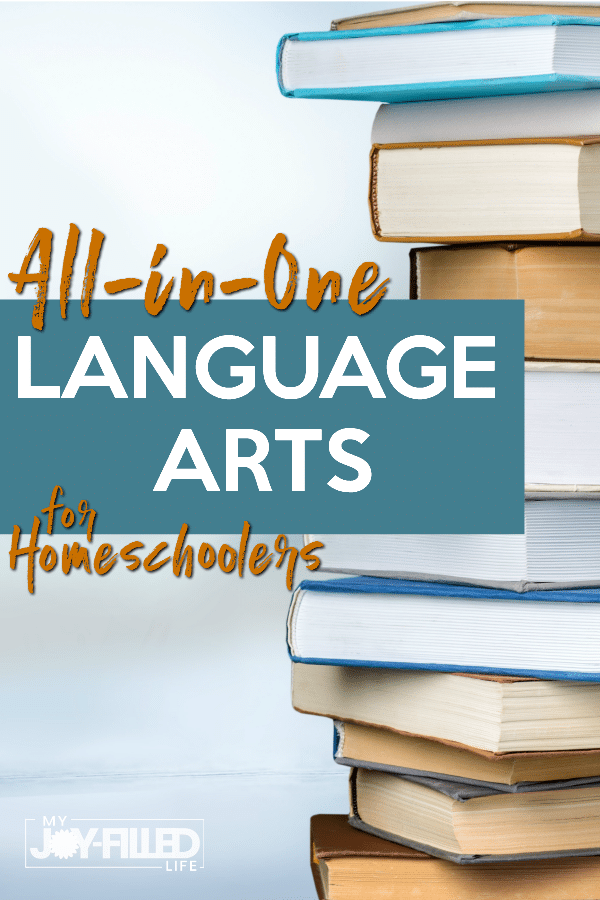 Once you get past the huge hurdle of teaching your child to read, you want them to dive right into loving literature, learning to spell, and maybe even reciting and memorizing scripture and poetry. You hope that they easily grasp grammar and excitedly pick out parts of speech, right? Lofty goals, but they are achievable if presented to children in various ways that grab their interest as well as keep the learning fresh and fun. Learning Language Arts Through Literature offers just that.
Learning Language Arts Through Literature (LLATL) is a complete language arts program for first grade through high school and it covers everything – grammar, creative writing, vocabulary, spelling, high order thinking skills, and penmanship. Children are even introduced to research skills as they use dictionaries, encyclopedias, thesauruses, and more to complete their work.
The 1st-8th grade levels were all recently updated in the past year or so to the 3rd edition. You can see a complete overview of what was updated in each level by visiting the Common Sense Press FAQs page and scroll to the bottom. The 3rd-8th grade levels each include a student book and teacher book, and are both available as physical books or digital downloads.
I recently used the Learning Language Arts Through Literature Yellow Book – 3rd Grade Skills with my daughter and she learned all of the skills I mentioned above through fun and engaging stories like The Tale of Benjamin Bunny, Alice's Adventures in Wonderland, and The Courage of Sarah Noble.
LLATL Yellow Book is broken down into Everyday Words sections and Literature Link sections, offering 36 weeks worth of lessons, with assessments placed throughout the course. Each lesson is divided into 5 days, so you can complete one lesson per week. Each lesson also includes a review section at the end. The lessons can be done together or independently, and children will quickly pick up what is expected of them for different exercises – you may find your little self-starter has started and finished on their own. They will gain not only various reading and writing skills, but also confidence in themselves.
Everyday Words
These sections make up the majority of the lessons. There are 32 Everyday Words lessons in the yellow book. Each of these lessons starts off with an excerpt from a piece of literature. They then use this excerpt throughout the lesson to learn various concepts. The lessons include copywork, focus on spelling, grammar and writing skills, handwriting practice, and enrichment and review activities. I love that LLATL uses things like word scrambles, word searches, lists, fill in the blanks, and sentence editing to make all of the important rules of grammar stick in a way that a dry worksheet might not.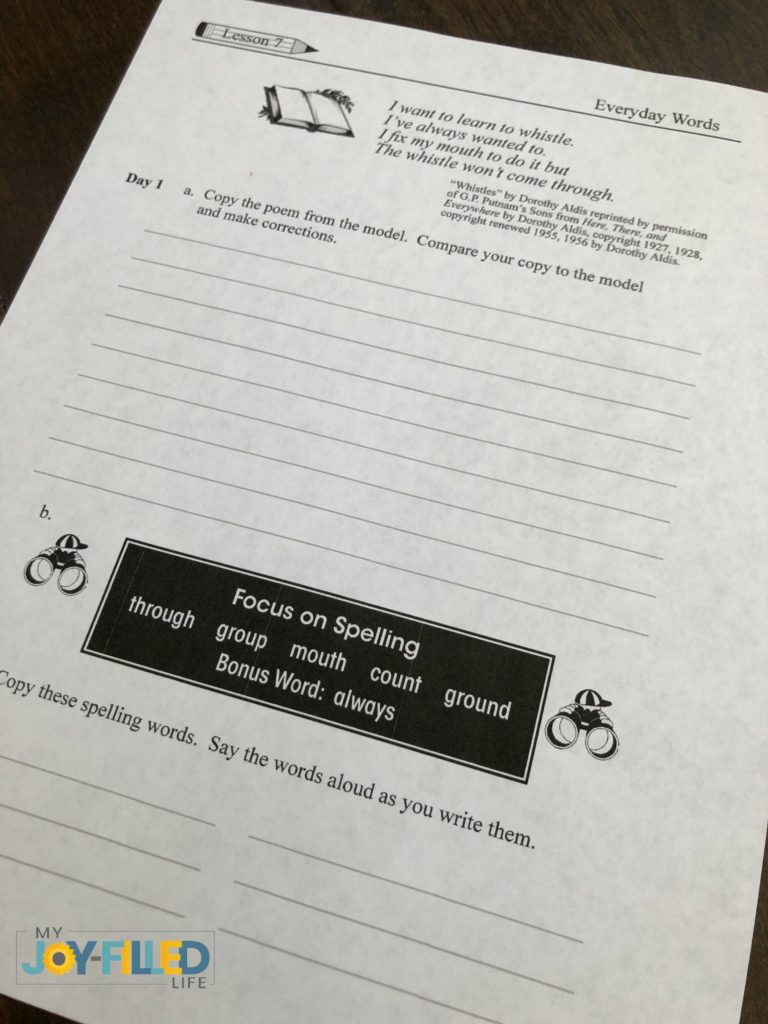 The teacher book corresponds nicely with the student book and is easy to follow. The lessons are broken down by 'Day #' and then letter activity, just like in the student book, so it's very easy to go between the two books. The teacher book also has notes, tips, and answers in the margins.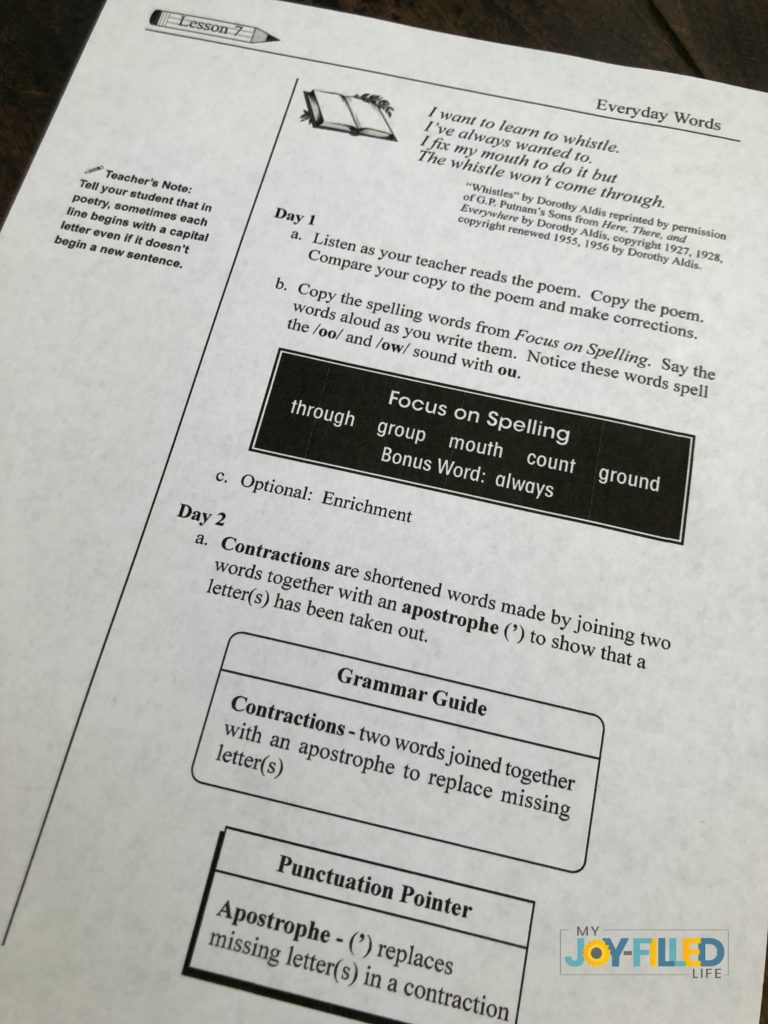 Literature Link
There are 4 Literature Link lessons in the Yellow Book. These lessons focus on a longer piece of literature. Vocabulary, review activities, discussion questions, and assessments are provided for each piece of literature. The literature pieces used in the Yellow Book are –
The White Stallion, by Elizabeth Shub
Madeline, by Ludwig Bemelmans
Meet George Washington, by Joan Heilbroner
The Courage of Sarah Noble, by Alice Dalgliesh
However, if you do not have access to the books above, the text of alternate pieces of literature are included.
The wide variety of activities are wonderful and adaptable for any type of learner, from kinesthetic to visual, so that you can teach your child in the style they learn from the best.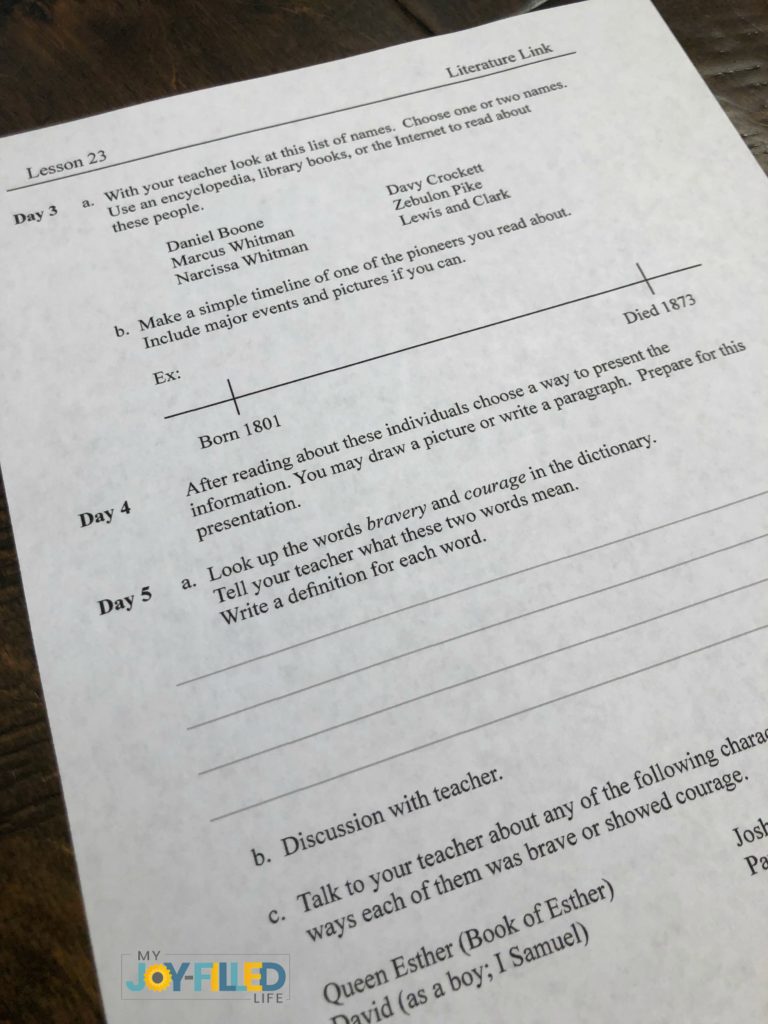 You can download a sample lesson and table of contents from the Common Sense Press website, and you can see the complete scope and sequence for the Yellow Book below. To help you properly place your student they offer placement tests so that you can be sure the program is challenging but not overwhelming for your child.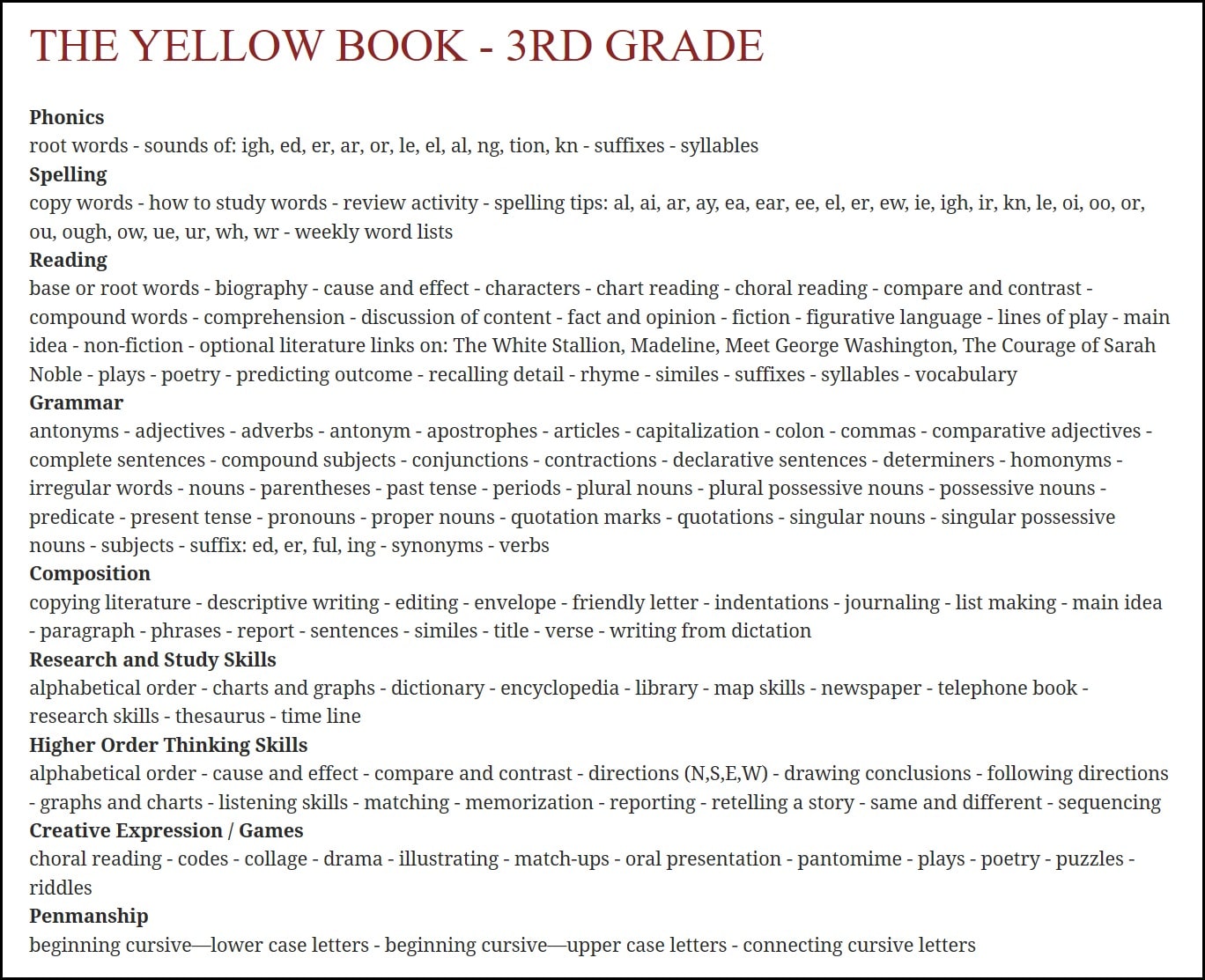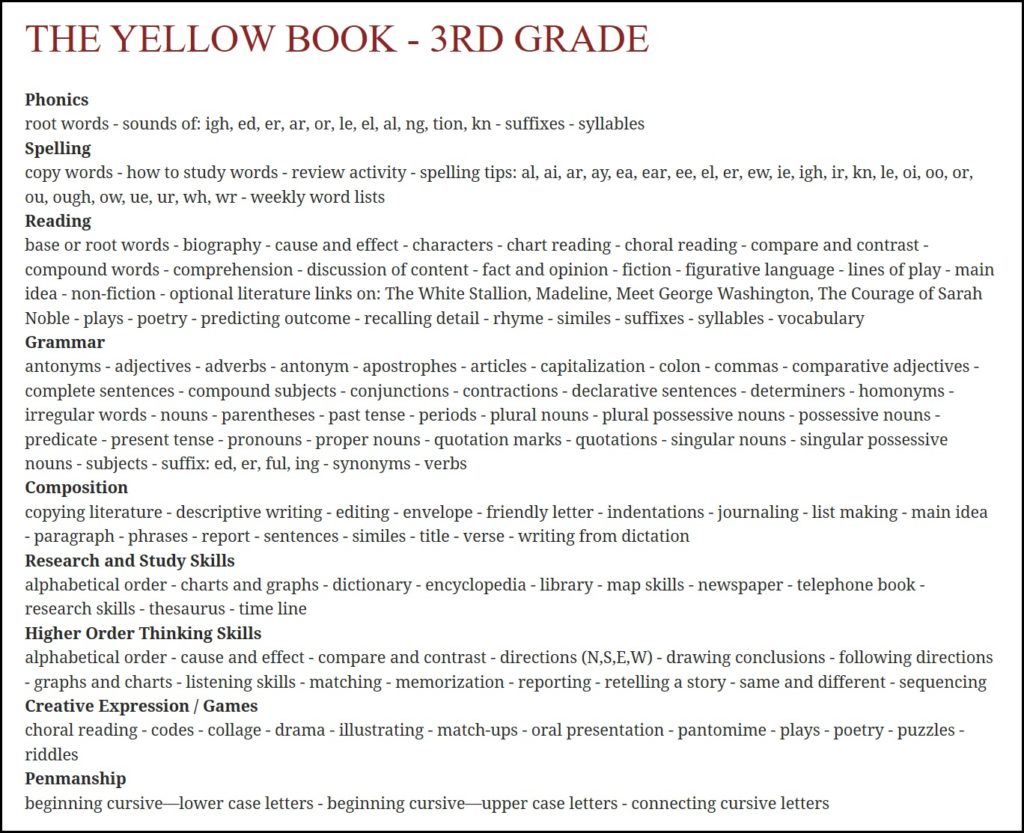 Since it is an integrated program it is more cost effective than buying books separately for grammar, writing, vocabulary, spelling, etc… You might expect to pay a hefty price for a curriculum that encompasses all of those subjects, but you won't with LLATL!! The retail price of the teacher book is $34 and the student book is $28. And if you like to use digital resources like I do, you'll pay just $24 for the teacher book and $20 for the student book (plus you'll save on shipping, get the curriculum immediately, and you can use it again with younger siblings in the future; can you tell I like digital curriculum?).
Another great advantage to the program is that little to no preparation is needed from you to set up for lessons, it is mostly open and go!
Between the all-in-one factor, open-and-go layout, and the affordability of the curriculum, I feel that LLATL is an excellent way to cover the language arts bases in your homeschool. It's definitely worth checking out!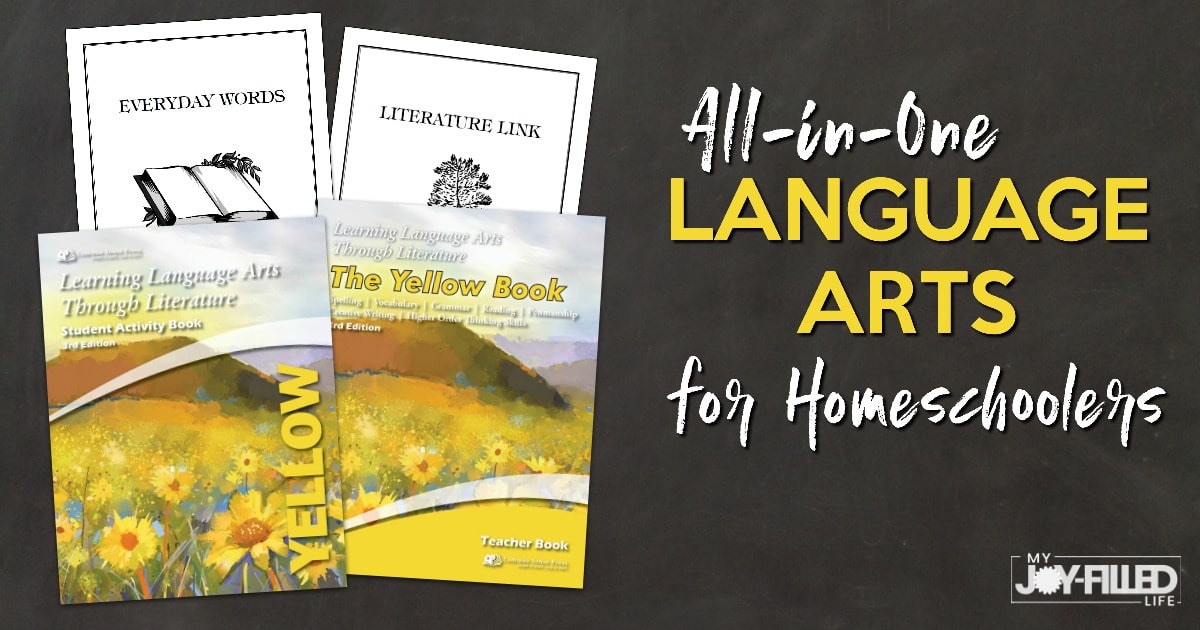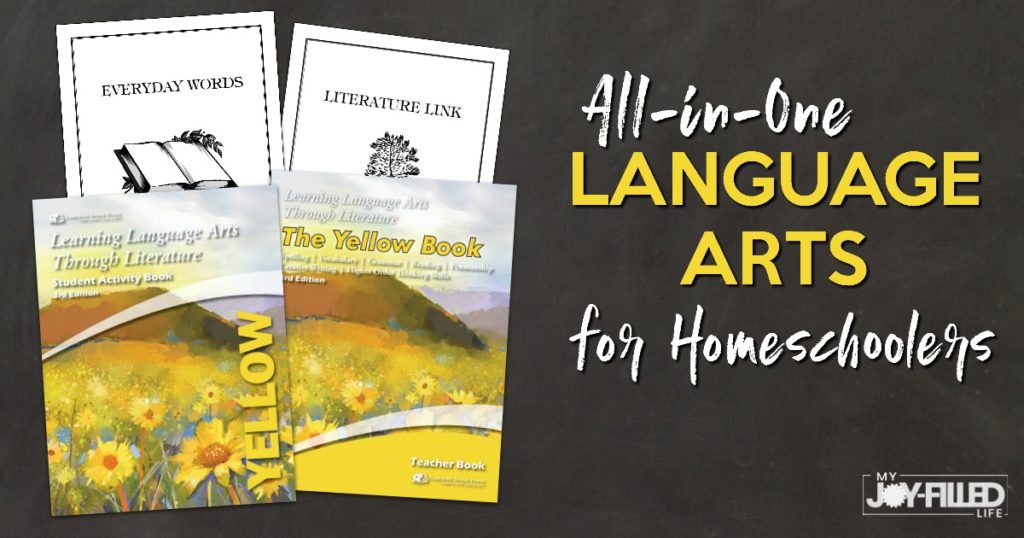 You might also like: