Now that some of my children are moving into middle school, and soon high school, I wanted each of them to have a timeline notebook that they can use and add to throughout their middle school and high school years.
In the past we have done timelines on poster board or abbreviated notebook versions of the timeline period we were studying, but once they hit middle school, I want them to have a full-blown timeline notebook that they can add to and refer to during the remainder of their history courses.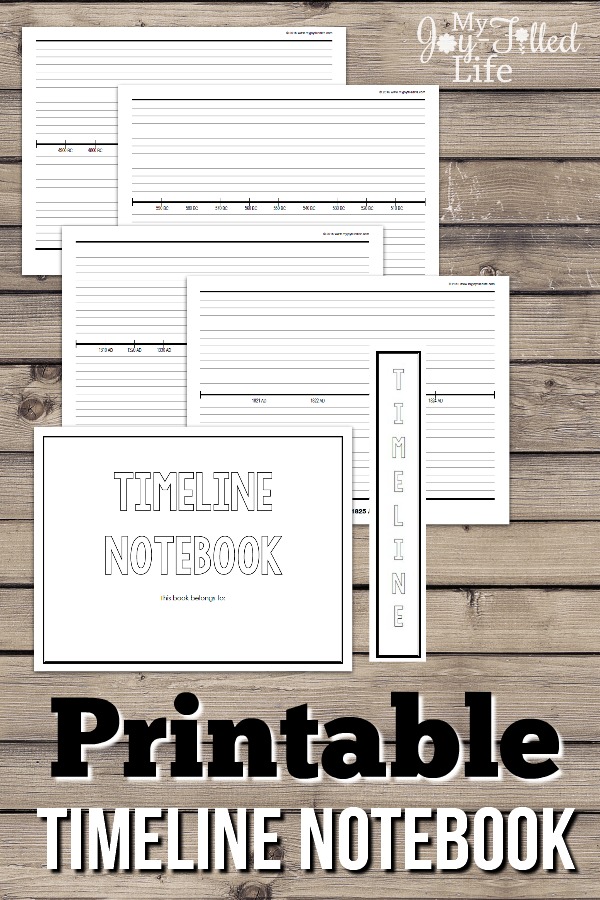 I searched online for a timeline notebook to purchase or print, but could not find one that I was satisfied with, so I made one! And you can download and print it too if you'd like (see below).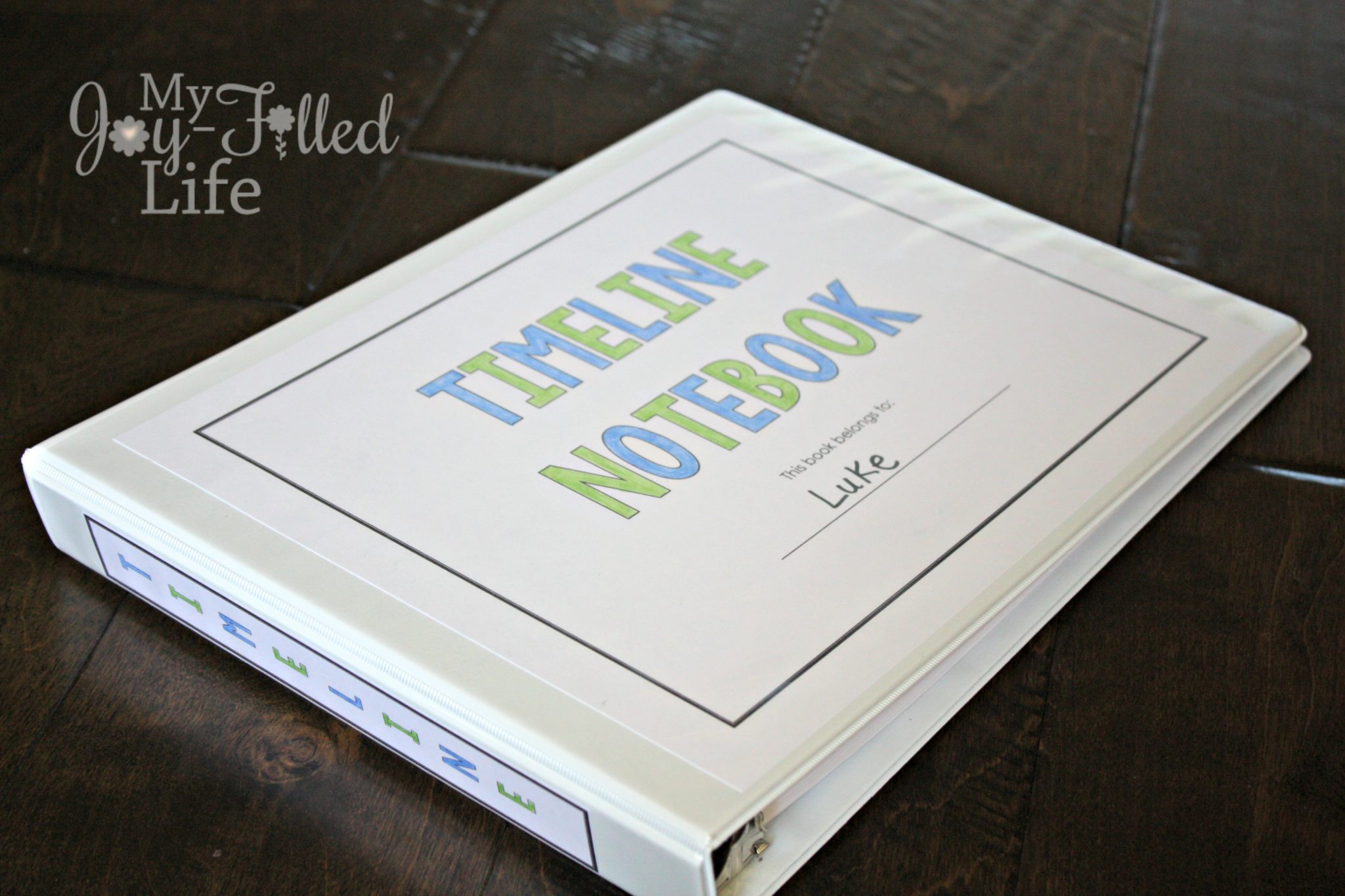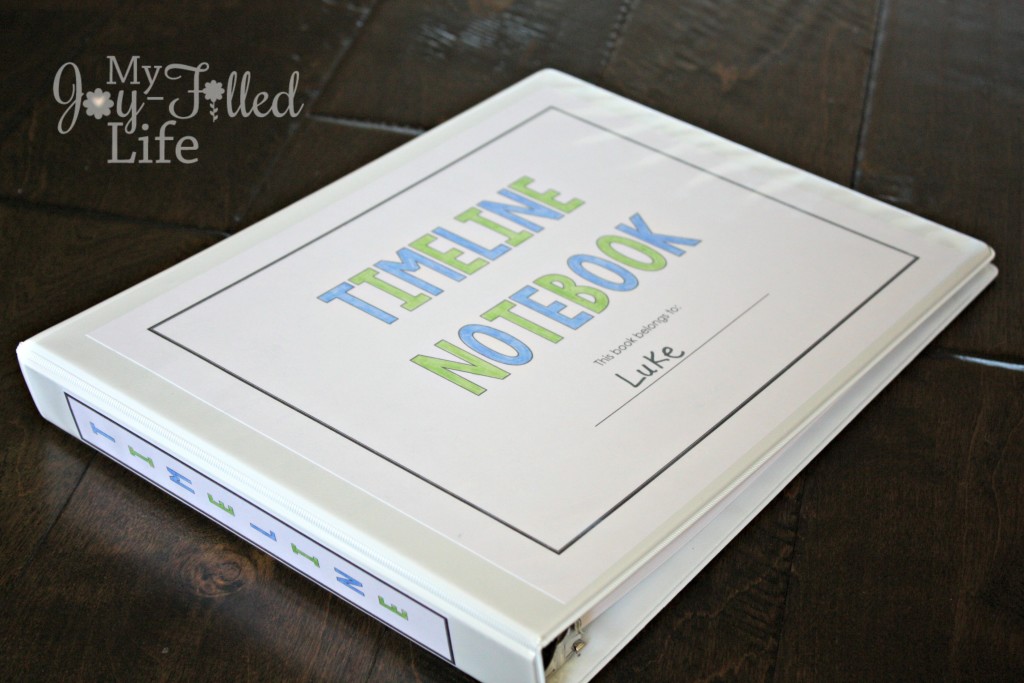 For timeline figures, I have always loved the ones from Home School in the Woods. They are absolutely beautiful and there is practically every person and event available from history.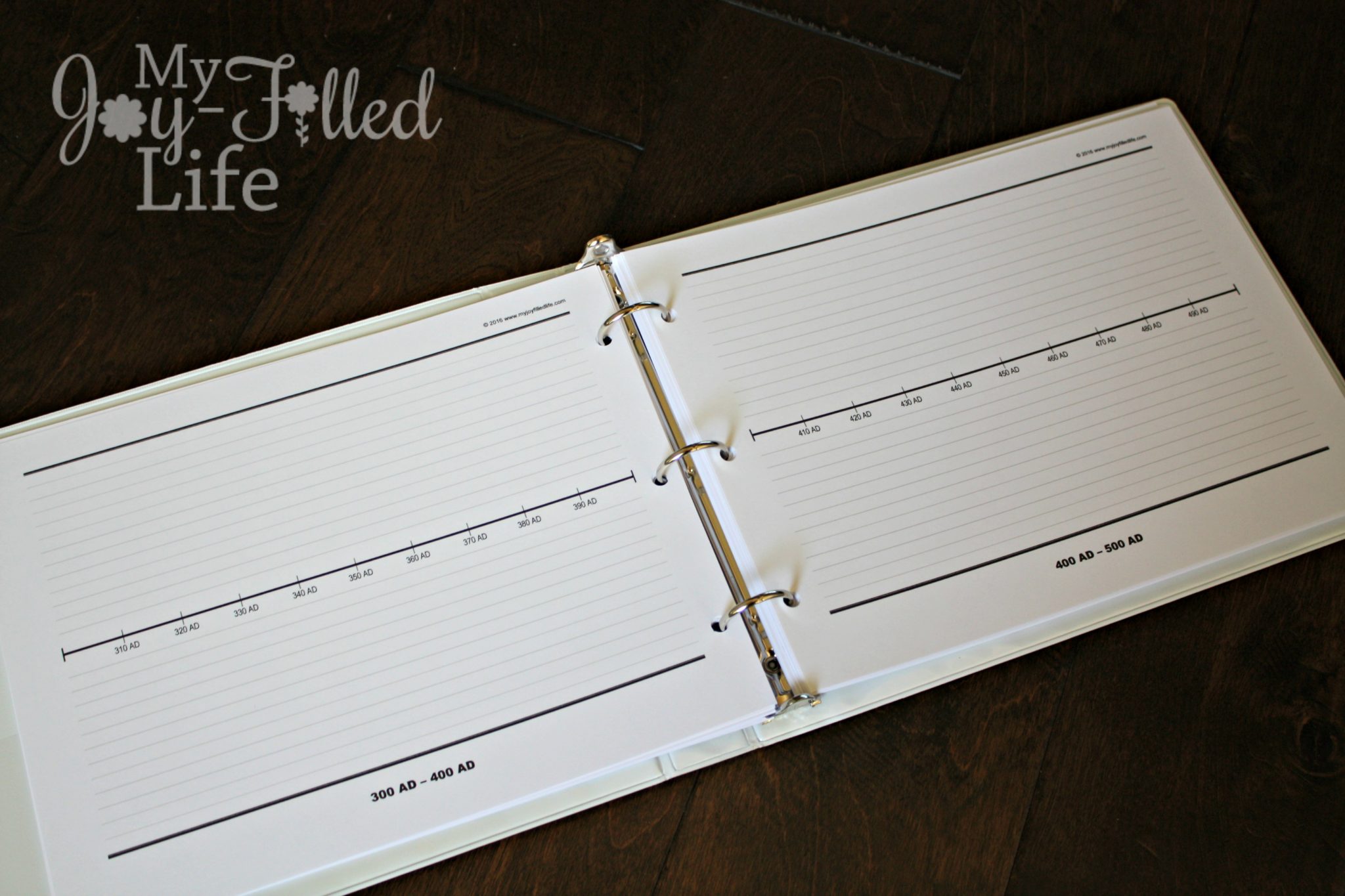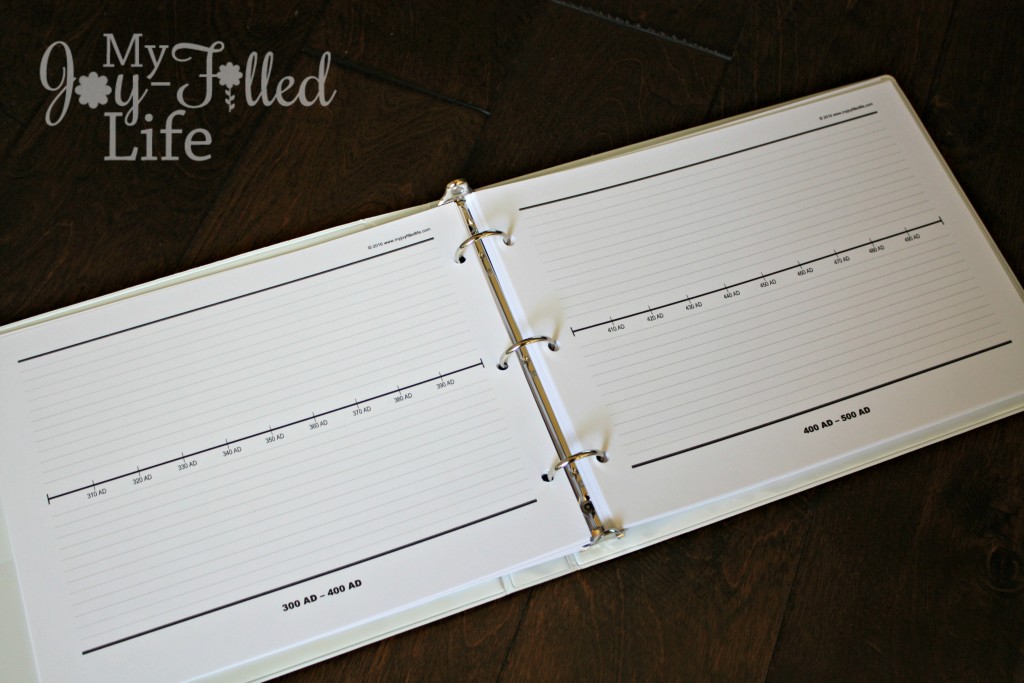 For the Timeline Notebook, I made the timeline printables (printed them on card stock), bought a horizontal 3-ring binder, and used an adjustable 3-hole puncher to put the notebook together.
QuickFit 1 Inch Spreadsheet View Binder

Swingline Desktop Hole Punch with Adjustable Centers

Neenah Bright White Premium Cardstock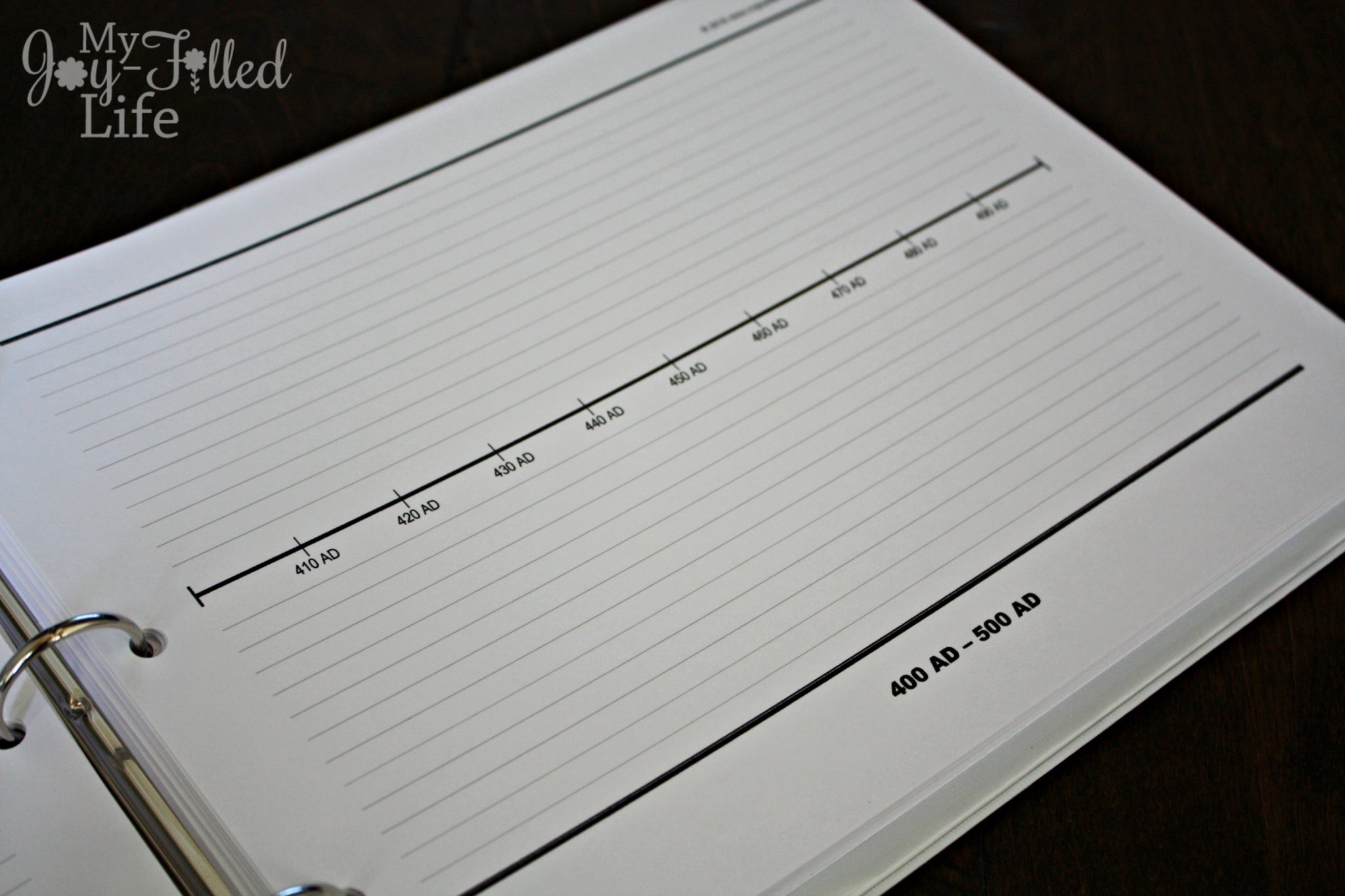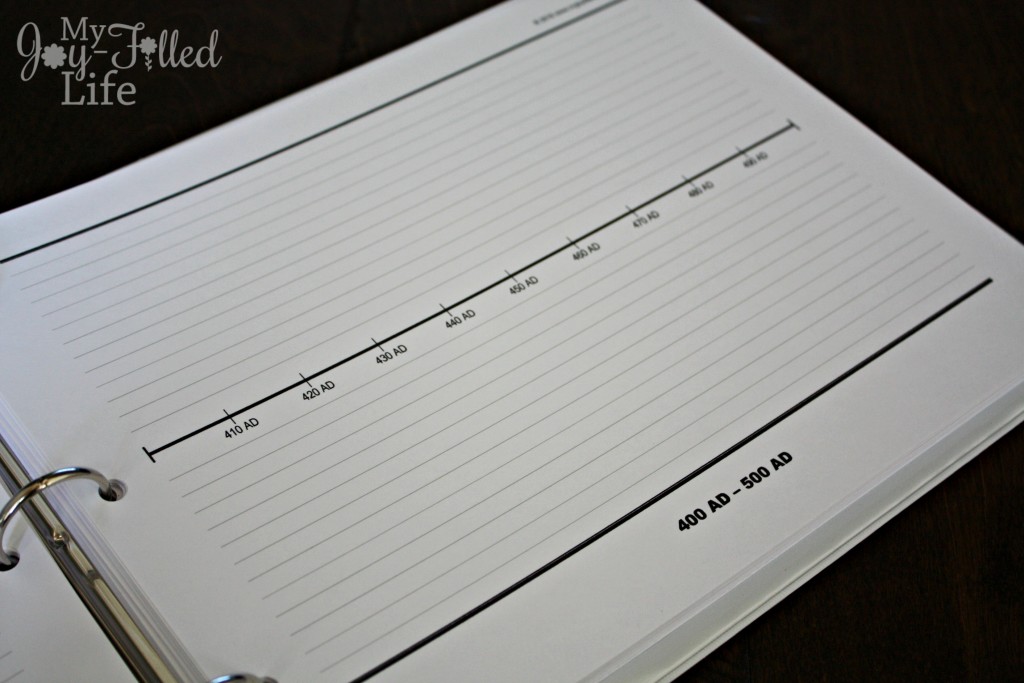 Here is a breakdown of how many years each timeline page contains –
5000 BC – 3000 Bc: 1000 years per page
3000 BC – 1000 BC: 500 years per page
1000 BC – 1000 AD: 100 years per page
1000 AD – 1600 AD: 20 years per page
1600 AD – 1700 AD: 10 years per page
1700 AD – present: 5 years per page
The Timeline Notebook contains a total of 131 printable timeline pages, a printable cover, and printable spine. It covers 5000 BC to the present time.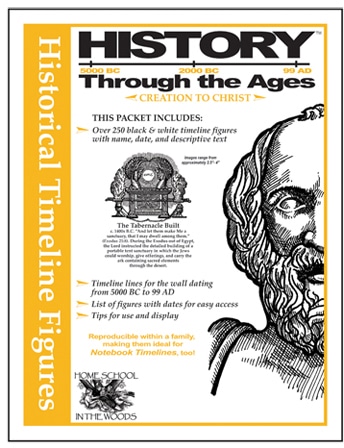 Creation to Christ (Beginning to 1st Century AD – World History)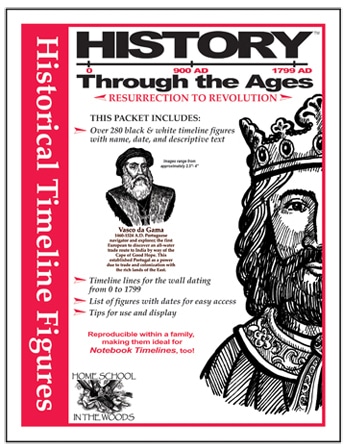 Resurrection to Revolution (0-1799 AD – World History)

Napoleon to Now (1750 AD to Modern Day – World History)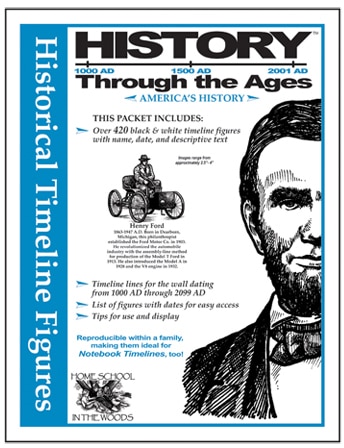 America's History (Explorers to 21st Century AD)