School starts back up soon, or perhaps it already has for you, and with it usually comes extracurricular activities that likely are held in the evenings. Between homework, lessons, practices, and meetings, you need to fit in dinner for your busy family too. You need dinner to be quick and easy, but you also want it to be healthy, or at least somewhat healthy, right?
Even as a homeschool mom, we are busy, busy, busy in the evenings. We have hockey practices, work schedules, play rehearsals, and yes, even schoolwork some nights. Dinner is the last thing I want to think about. So whatever we end up having for dinner needs to be something quick and easy, and requires little brainpower on my part.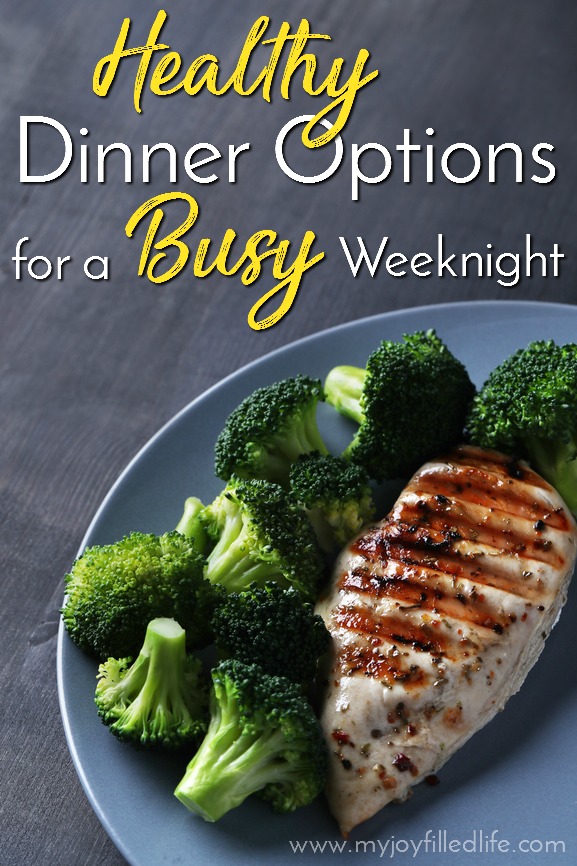 Ideally, I meal plan at least a week in advance, if not a couple weeks or even a month out. And better yet if I have time to prep some of it ahead of time. But let's be honest, sometimes the meal planning just doesn't get done and I'm flying by the seat of my pants some nights; and come 4:30pm I have no clue what we're having for dinner.
So, if this sounds like you at times, hopefully these suggestions of easy, healthier dinner options, with things you most likely already have on hand, will help you in a pinch.
Order Pizza
Yup, I said it! Order pizza! That's probably one of the easiest dinner options on the planet. And it can even be healthy depending on the kind of pizza you order and what you put on it.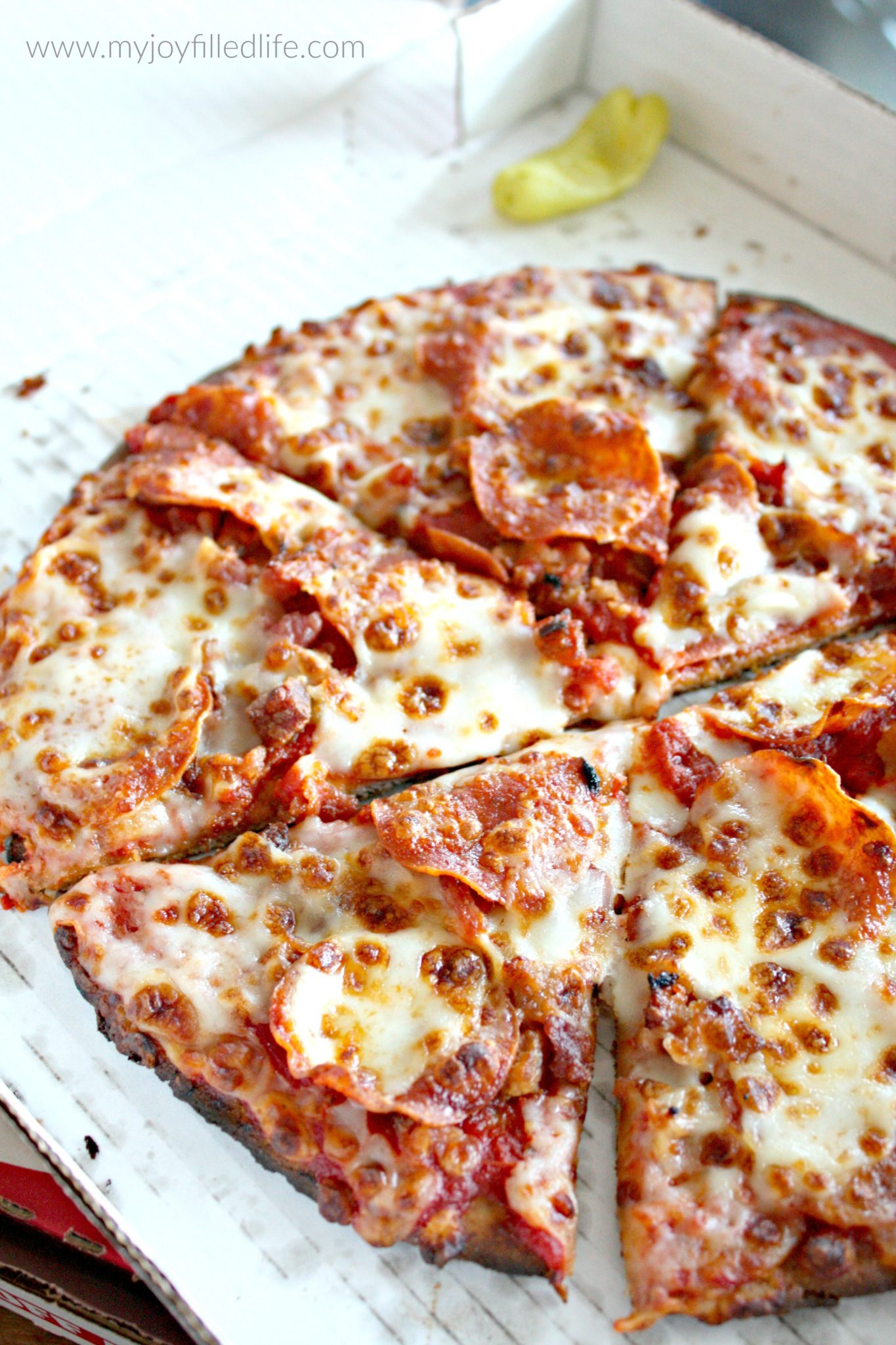 Papa John's just made ordering healthy pizza a little easier by now offering gluten-free crust! You know the saying, 'Better Ingredients. Better Pizza.' Well the same applies to their new gluten-free crust. This never frozen dough is made with ancient grains, including Sorghum, Teff, Amaranth, and Quinoa, making for a thin, crispy, and delicious crust. My son said he couldn't even taste the difference!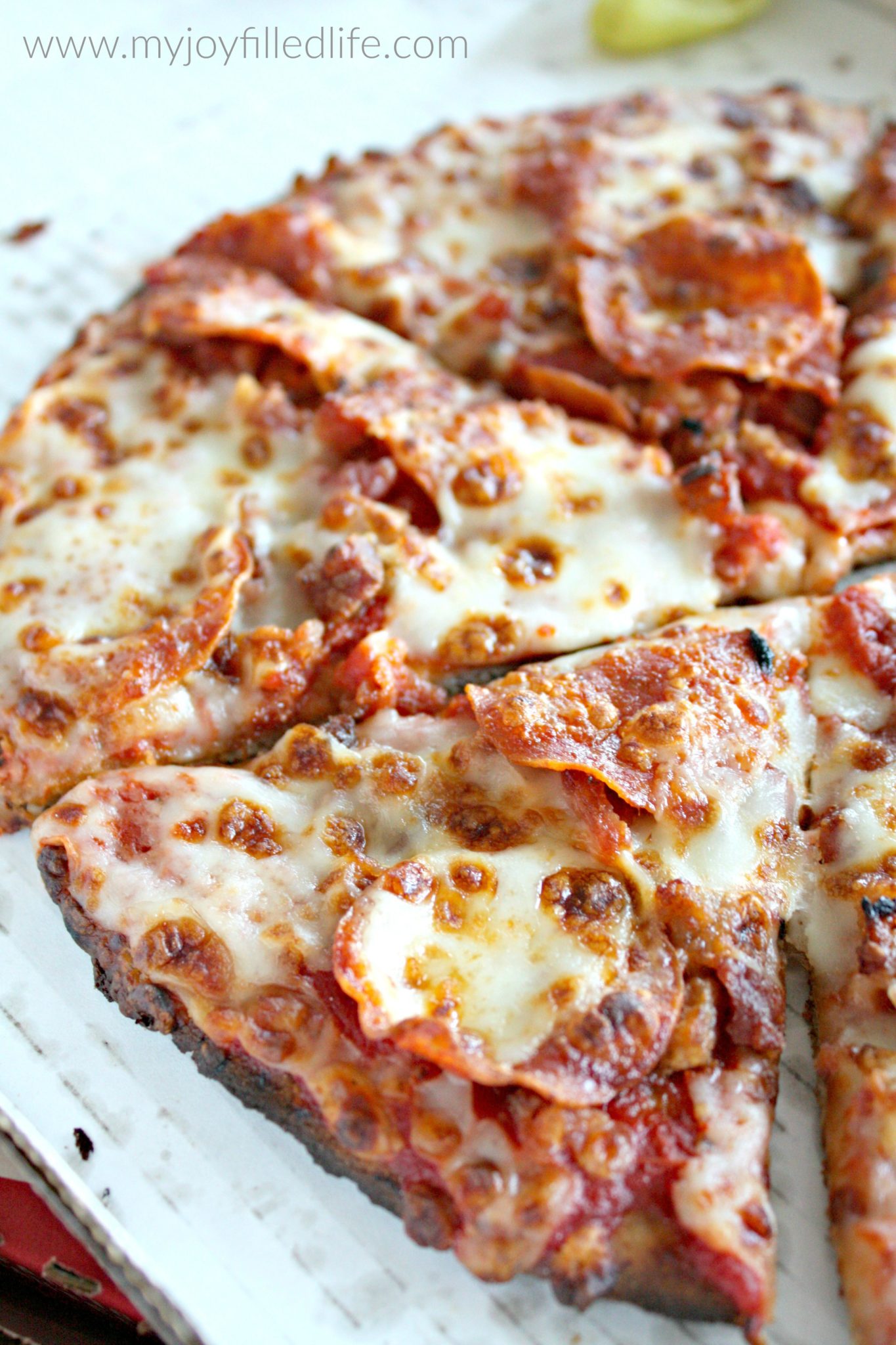 Try some for yourself and see! You can get a 2-topping one for $9.99 with code GLTN2T.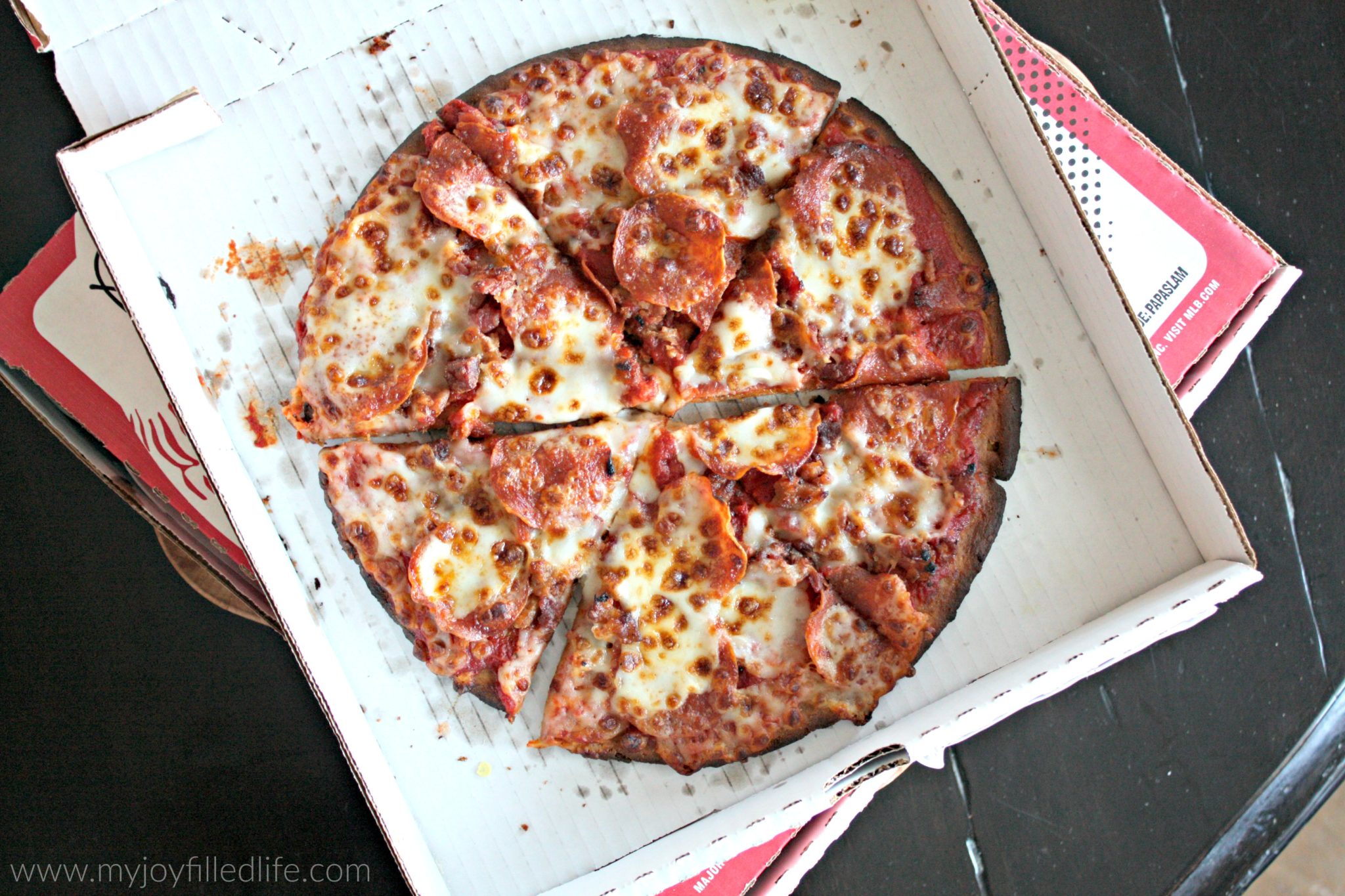 One-Pot Meals
Being able to make your entire meal in one pot saves you prep time and clean up time, and many of these meals can be made in 20-30 minutes. You can whip up this Cheeseburger Macaroni Skillet in one pan and when you use lean meat, low-fat cheese, reduced sodium broth (or homemade), and a healthy carb pasta, it makes for a healthier meal.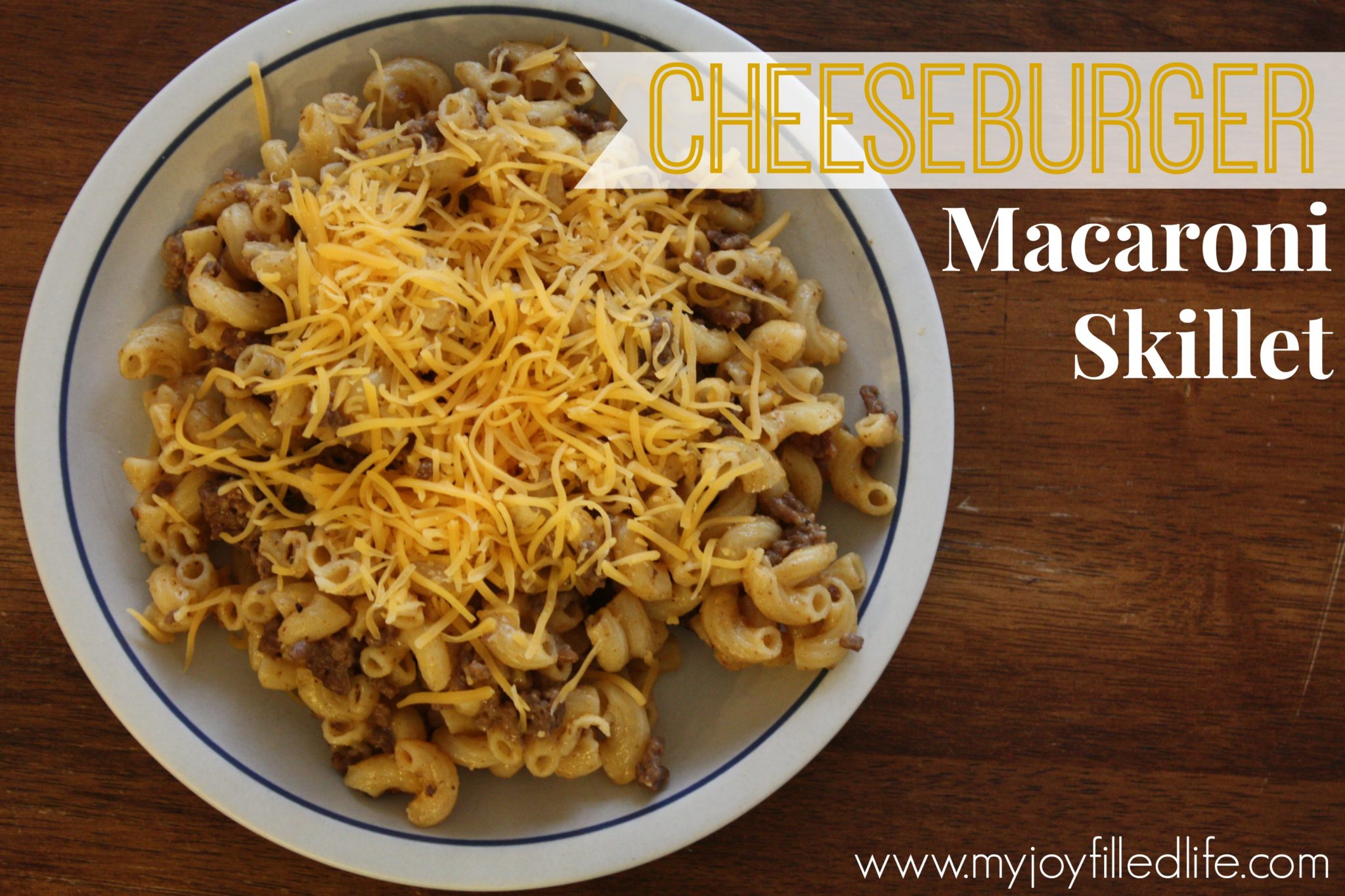 Freezer Meals
Preparing meals in advance and freezing them for later is a huge time saver. I highly recommend making multiple batches of some of your family's favorite meals and throwing them in the freezer for nights when you don't have time to prepare dinner. These Baked Chicken Burritos make a great healthy freezer meal because not only are they easy to make, you can pick and choose what to put in them (or what not to put in them).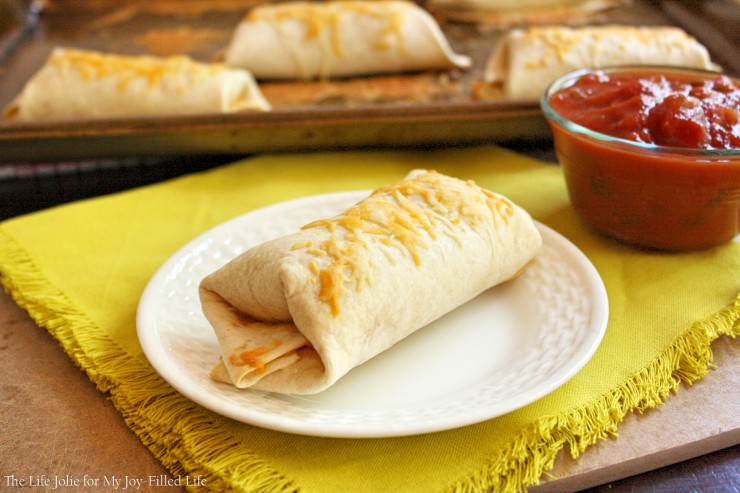 Crockpot Meals
The crockpot is every busy mom's best friend in the kitchen. Who doesn't love being able to prepare dinner early in the day, throw it in the crockpot and forget about it until dinner? The kicker to this option is making sure you plug in the crockpot (don't ask me how I know). Crockpot Hawaiian Chicken is so easy to make and is so delicious.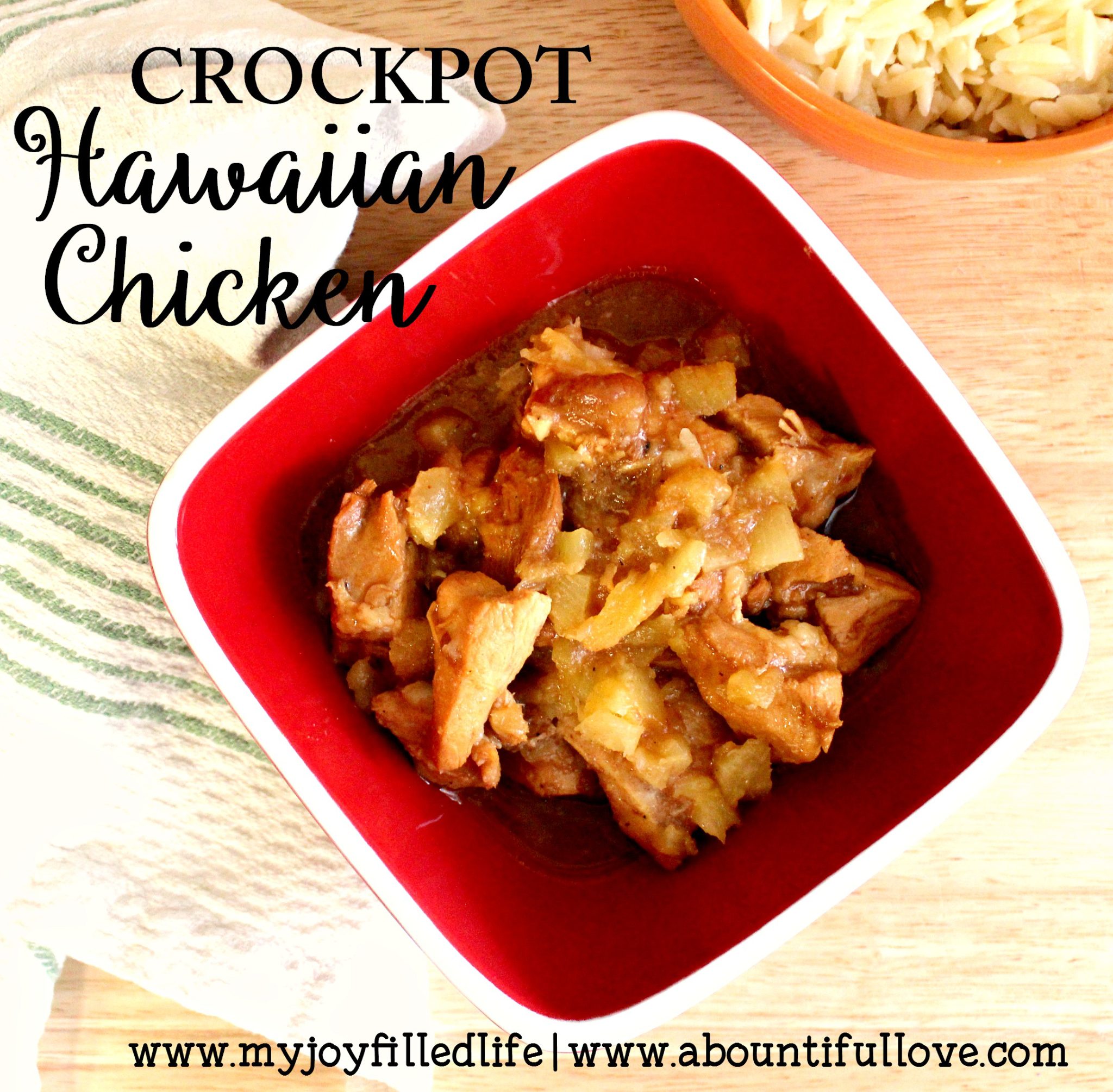 Breakfast for Dinner
Breakfast for dinner is always a welcome option in our family, and it's super quick and easy to make. Scramble up some eggs, throw in some fresh veggies with it and serve with a side of wheat toast and/or lean turkey sausages and you're good to go. Don't these Santa Fe Scrambled Eggs from Two Kids and a Coupon look so tasty and so fluffy?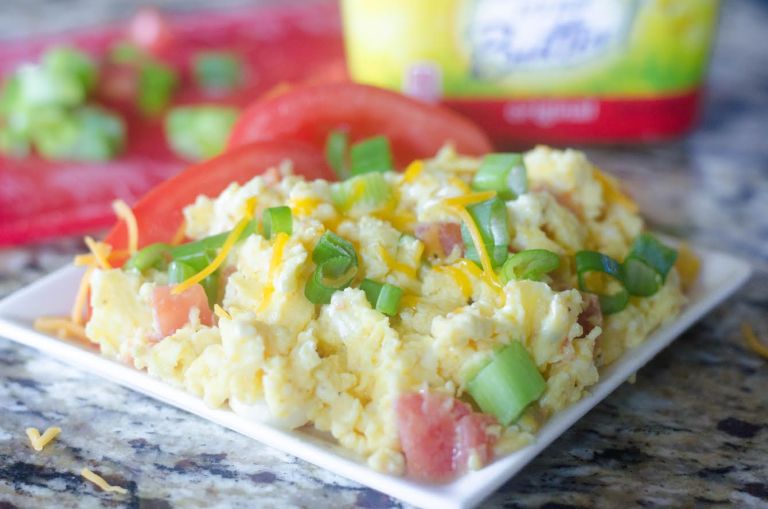 Instant Pot Meals
While I haven't jumped on the instant pot bandwagon yet, many of my friends rave about them. I'm so close to getting one though; I can't believe how quick it can prepare meals. If you have the pantry staples and chicken on hand, you can make this Teriyaki Chicken from Awefilled Homemaker in no time with your instant pot.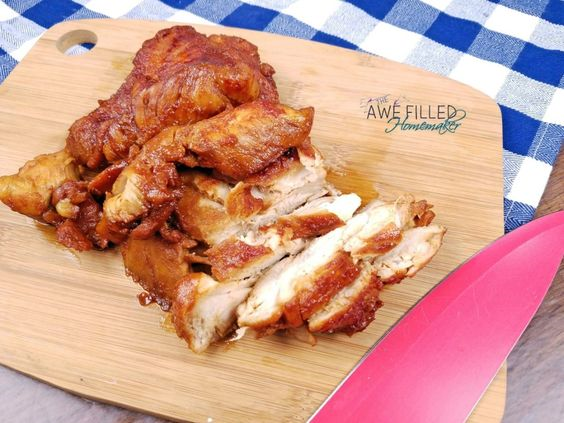 Stir Fry
Stir fries are nice because you can pretty much just throw in whatever meat, veggies, and seasonings you have on hand into a skillet and saute. This Asparagus Stir Fry is quick and easy, full of flavor, budget-friendly, and healthy too.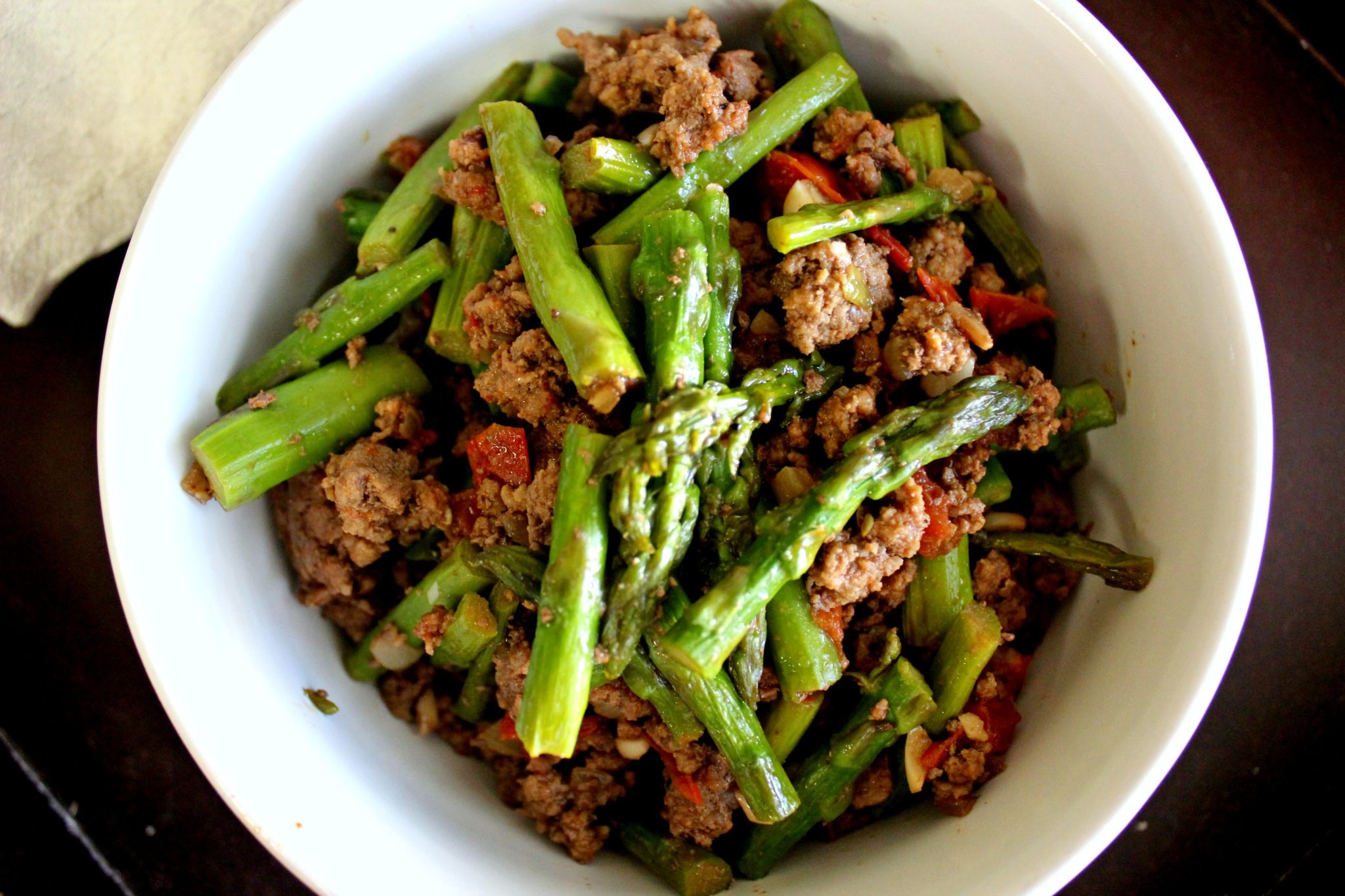 Sandwiches
It really can't get any easier than sandwiches for dinner. This delicious Poppyseed Grilled Chicken Salad is the perfect quick and easy weeknight meal. Substitute the mayonnaise with low-fat plain Greek yogurt and serve it up on your favorite whole grain bread or rolls to make this a quick and healthy meal option. Your whole family will love it!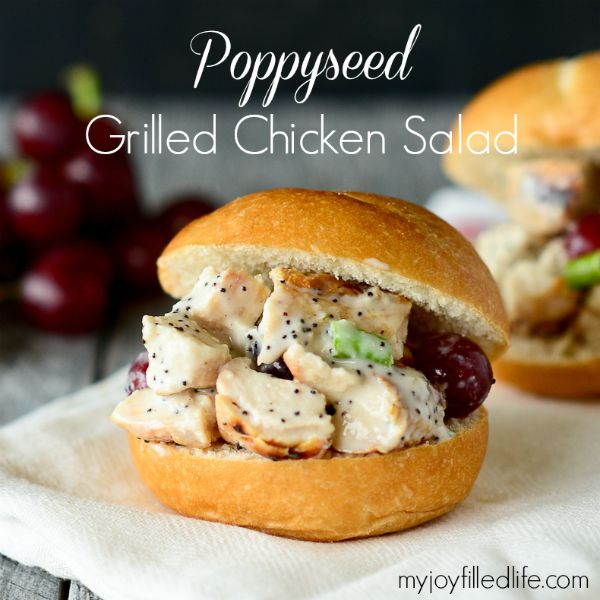 Sheet Pan Dinners
This is kind of a new thing I've discovered (I'm sure it's not new, just new to me). You bake everything all on one sheet pan – meat and veggies. You can even line the pan with foil to make clean up a cinch. This is another option that would work with most kinds of meat, vegetables, and seasonings. Here is a tart and tangy Sheet Pan Lemon Chicken recipe from Southern Bites that looks amazing.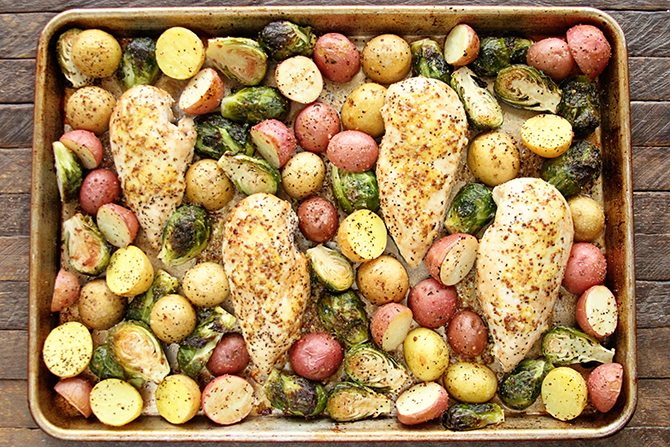 What are some of your favorite healthy(er) go-to meals on a busy weeknight?