I love, love, love the fall. And my kids love playdough (what kid doesn't?). I love that my kids love playdough (well, kind of); it's such a great sensory activity that can be incorporated into many learning activities. But it can be a little messy, which I'm not a fun of. After we clean up and put away the playdough bin, it never fails, I'm finding playdough stuck to the table and floor and little dried up pieces in the carpet days later.
Anyways, what does playdough have to do with fall? Well, since my kids bounce off the walls whenever I pull out the playdough bin and it will keep them occupied for literally hours, I can't get around NOT letting them play with it. So, if playdough is a must, I might as well make it smell pretty, especially with a scent that reminds me of my favorite time of the year.
If you are anything like me, you'll love this recipe for homemade apple scented playdough. And your kids will have a blast playing with it. Just grab your best playdough tools and some fun printable playdough mats and your set for an enjoyable afternoon.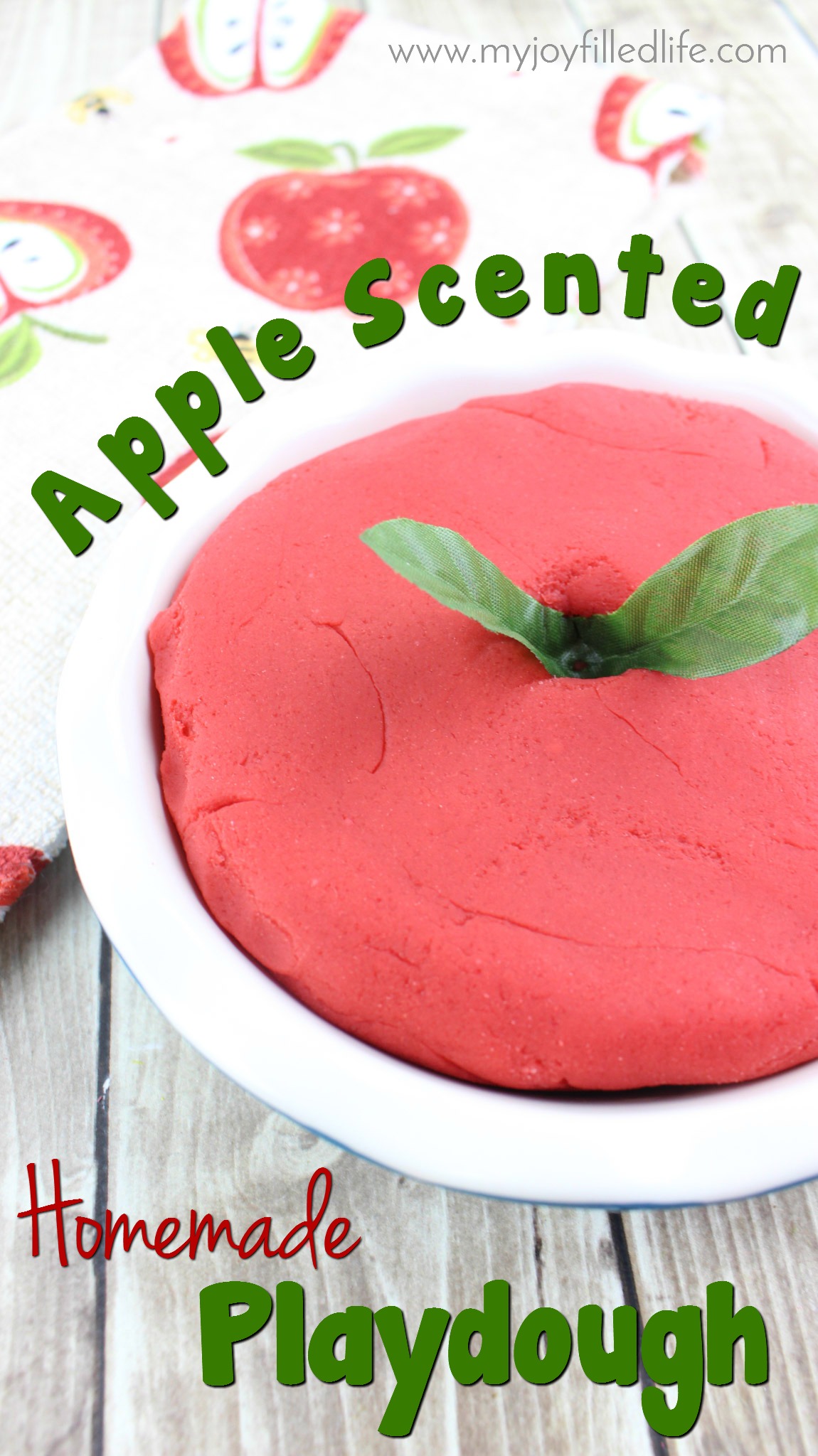 Supplies/Ingredients: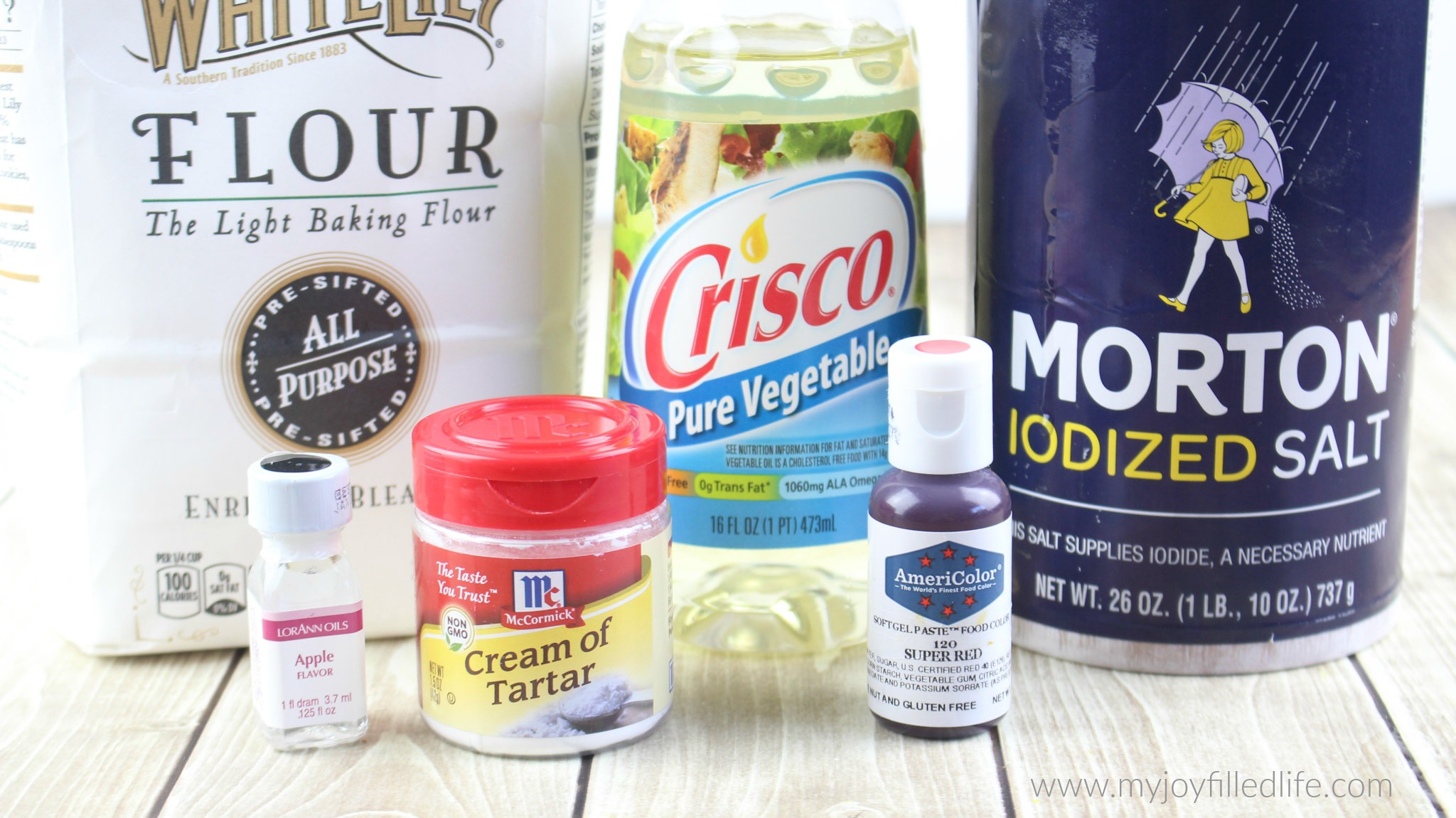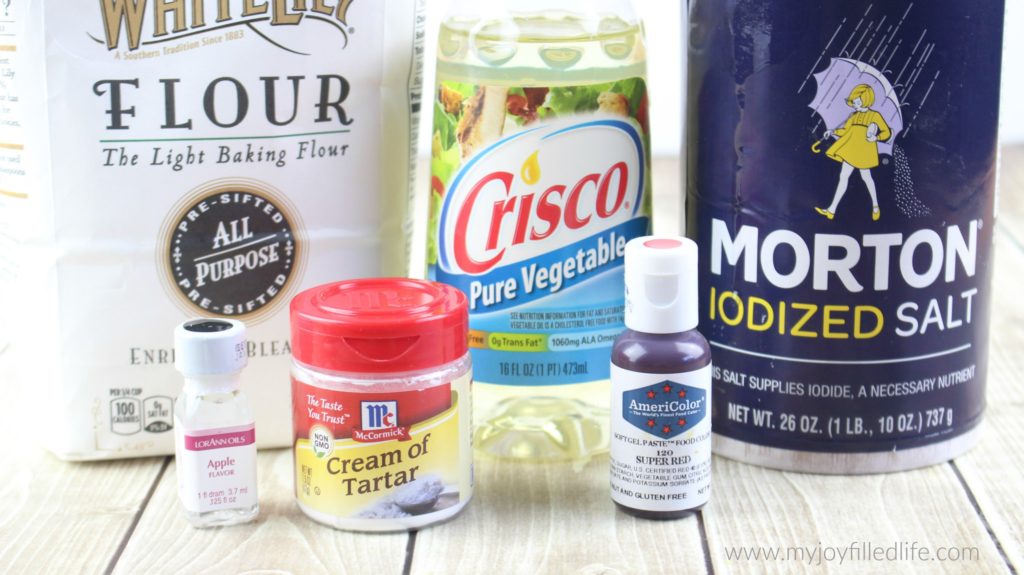 Directions:
1. In a medium mixing bowl, whisk the flour, salt and cream of tartar to blend. Set aside.
2. In a large saucepan, add the water, oil, apple flavoring and red colorant. Stir to mix well. Pour the flour mixture into the pan and stir to incorporate.
3. Cook over medium heat, stirring constantly, until a stiff ball of dough forms (about 2 minutes). Remove from heat.
4. Lay your ball of playdough out on a level surface and knead for about 5 minutes or until the dough is soft and pliable. Enjoy the sweet, crisp aroma of apple!
5. This apple-scented playdough will give your kids hours of creative fun play as they shape the playdough into apples, apple pie, etc.
6. Store your apple-scented playdough in Ziploc bags or an airtight container for up to 3 months.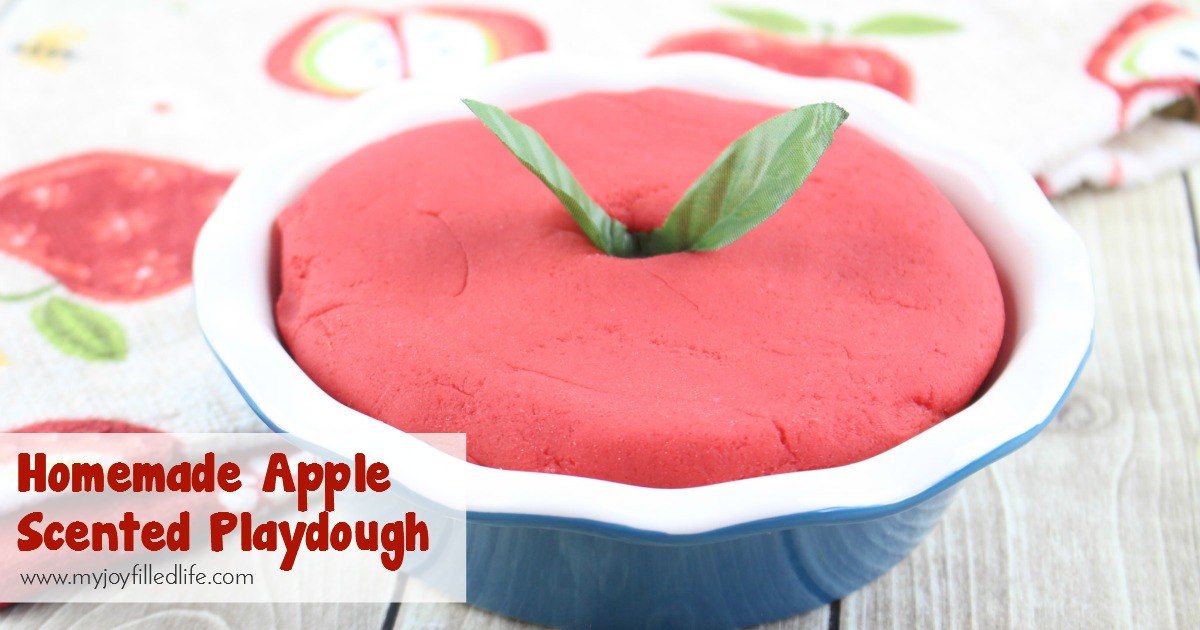 Apple Playdough Activities
Apple Playdough Invitation to Play from Fantastic Fun and Learning
Ten Apples Up on Top Playdough Activity from Buggy and Buddy
Apple Counting Playdough Mats from Fun with Mama
Apple Tree Counting Mat from Look! We're Learning