Now that November is here, people tend to speed right past Thanksgiving and dive into Christmas. This is a tough pill for me to swallow because I personally love Thanksgiving! I mean what's not to love? It's a holiday built around giving thanks and eating! Good things all around. So with a thankful heart and out of respect for Mr. Turkey, I had to post a recipe for one of my favorite Thanksgiving side dishes, Roasted Brussels Sprouts with Bacon and Apples.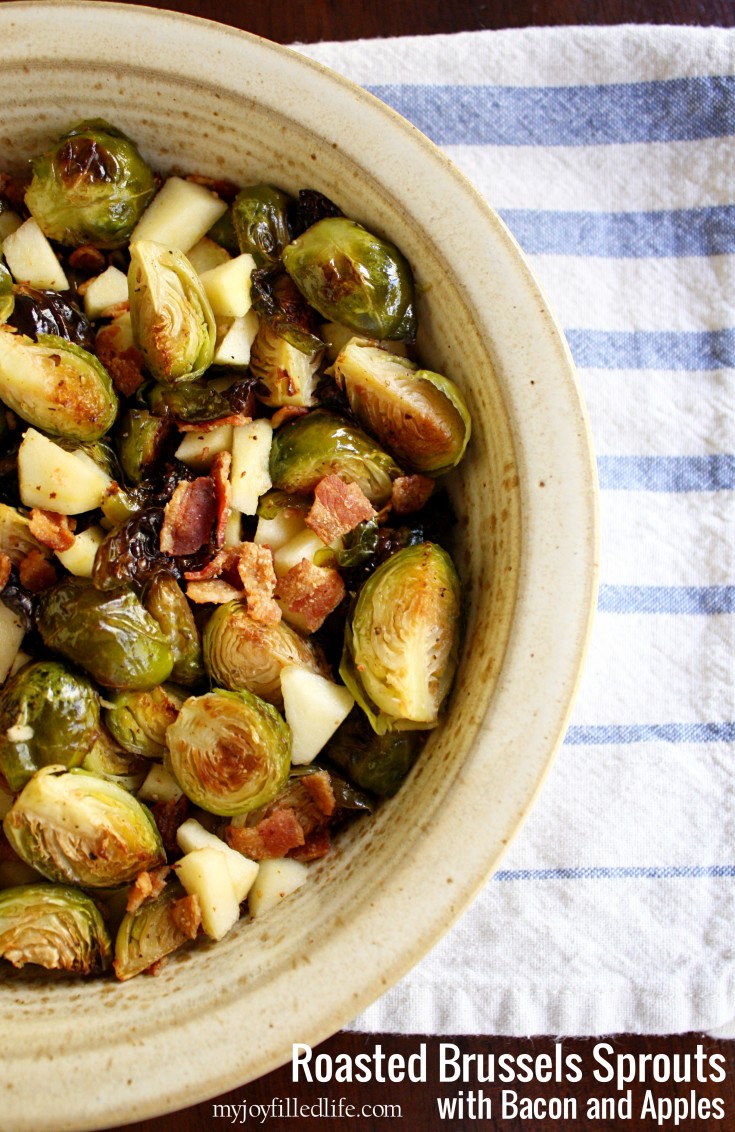 A number of years ago, my sister was given the task of bringing a veggie side to pass at our family's Thanksgiving celebration. She spent days racking her brain to think of the perfect dish to bring. I don't know where she got the idea, but when I tasted the nuttiness of the brussel sprouts with the savory smokiness of the bacon and the tart bite of the apple, I was hooked! Another amazing way to make your brussel sprouts is honey butter roasted brussel sprouts – yum!!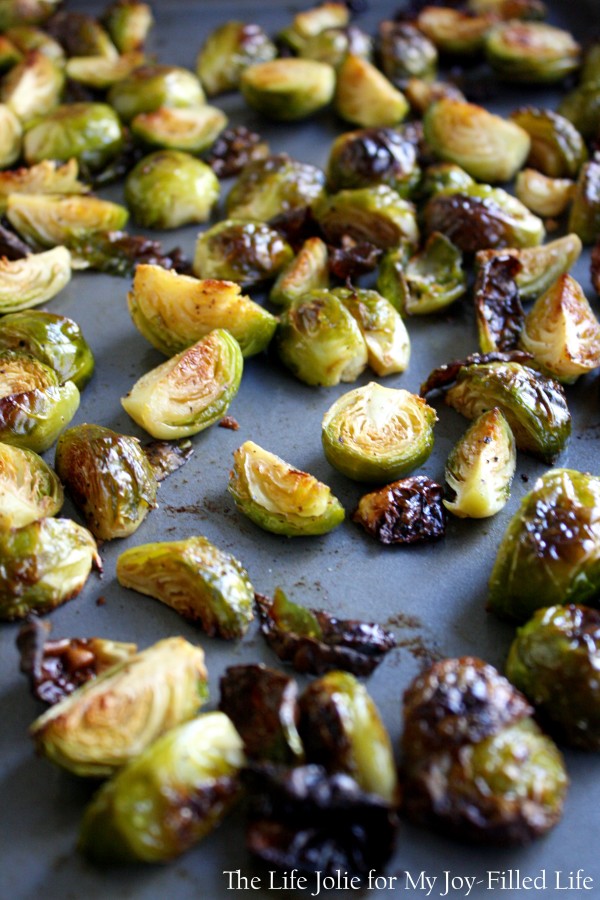 While this is such a delicious option for any Thanksgiving table, it's also a great option to bring to a party because everything can be done in advance and heated up prior to serving! Sometimes it's the simplest ingredients that pack the most punch, and this does not disappoint!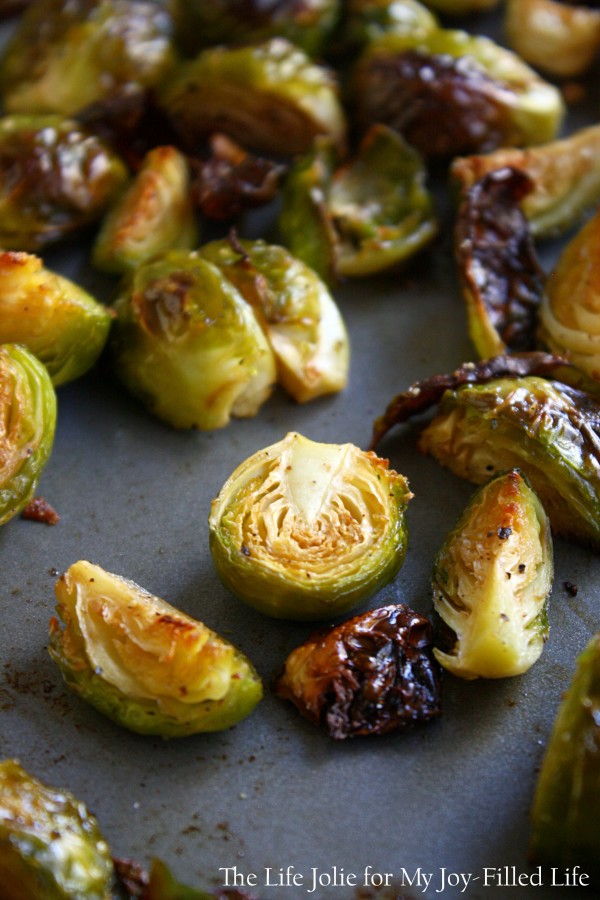 Roasted Brussels Sprouts with Bacon and Apples
2015-11-05 07:04:09
Serves 4
This is the perfect Thanksgiving side dish! Roasted Brussels Sprouts with Bacon and Apples is the perfect mix of savory and sweet- it's so easy to make and perfect for a crowd!
Ingredients
- 25 Brussels Sprouts
- Olive oil
- Salt
- Pepper
- 4 slices of crispy bacon, crumbled
- 1/2 of a Granny Smith Apple, peeled, cored and diced (sprinkle with a little lemon juice to avoid browning)
Instructions
Preheat the oven to 425 degrees.
Wash and trim the Brussels Sprouts.
Spread the Brussels Sprouts onto a greased pan, drizzle with olive oil and season generously with salt and pepper.
Roast for 30 minutes, turning once half way through.
When done, mix the Brussels Sprouts with the bacon and apples and transfer to your serving dish. Enjoy!
Directions for trimming the Brussels Sprouts
Remove the loose outer leaves
Cut off the bottom stem
Half or quartering them (depending on their size- you want them all to be around the same size)
This can be served immediately or reheated prior to serving.
My Joy-Filled Life https://www.myjoyfilledlife.com/
Here's where you can view all of my
recipes
.
The following two tabs change content below.
Jessy is the founder of
The Life Jolie, which celebrates all of the pretty things in life and also contributes recipes at Organized Home Organized School. She has the privilege of being a wife to her husband Justin, and a mother to her daughter Alice and dog Macie. Jessy is a financial professional by day. She has a passion for cooking (eating!), home design, crafts, theater, singing, travel, laughing, and learning. She aims to spread positivity and build a community through The Life Jolie and to continue growing, learning and evolving as a person.