I don't know about you, but I am in full Christmas cooking mode (or at least as much as my body will allow me to be, being six months pregnant and all!). But seriously, I'm cooking every chance I get for the holidays! One of my favorite ways to show our friends and family love is by preparing delicious foods for them. And this Australian chocolatier makes the perfect gift to give your friends and family!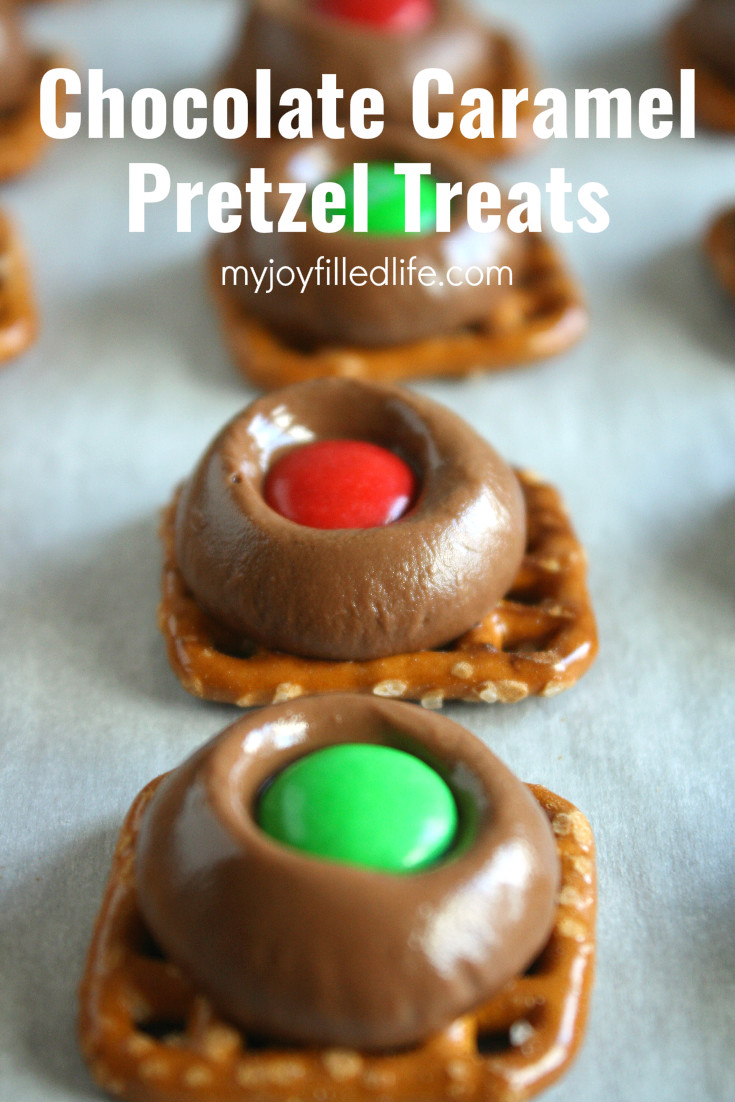 Being that I'm pregnant, I'm prone to some exhaustion, especially since I'm chasing after a very mobile 17 month old who loves to get in to everything as they do! So finding holiday recipes that are quick and simple was at the top of my list.
Each year my mom makes these really tasty chocolate turtles with pretzels, rolo candies and whole pecans. So I initially set out to make those for you today. Except that someone (and by someone I mean me!) forgot to add the pecans to the grocery list. But I did happen to have M&M's hanging out, since M&M's are always nice to have around.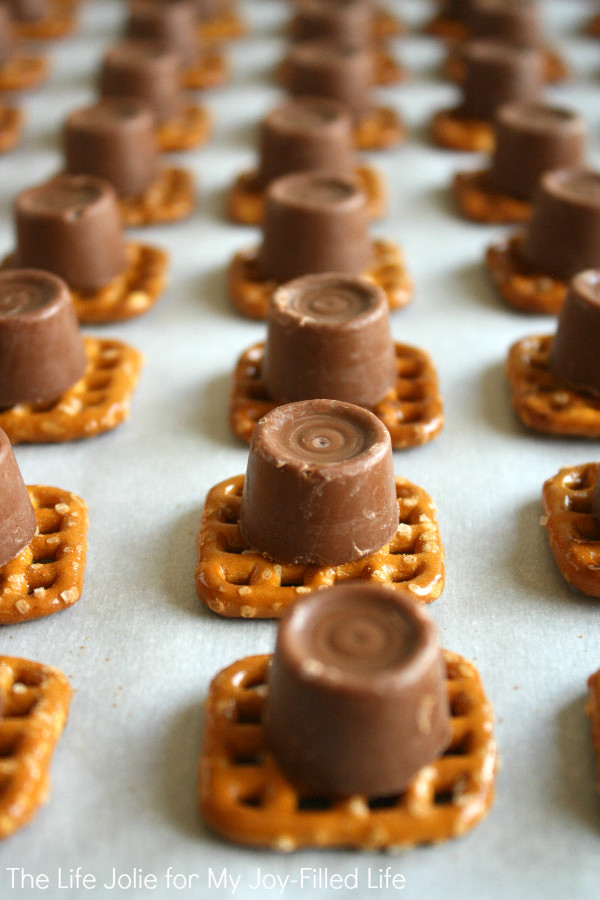 So I gave these a try and popped some M&M's on top to replace the pecans and I have to say, I kind of like them better! The great thing is, there are so many different varieties of M&M's out there, that you can really get creative with your flavor profile. I'm personally a huge fan of the salty-sweet flavor combination that these bring to the table!
But the best part is that these are super easy to make and really quick. My sister and I made over 100 of these little guys in around 20 minutes. They're going to make great gifts for friends, and they'll freeze beautifully so that they can add an extra pop of color and tastiness to this year's holiday cookie platters!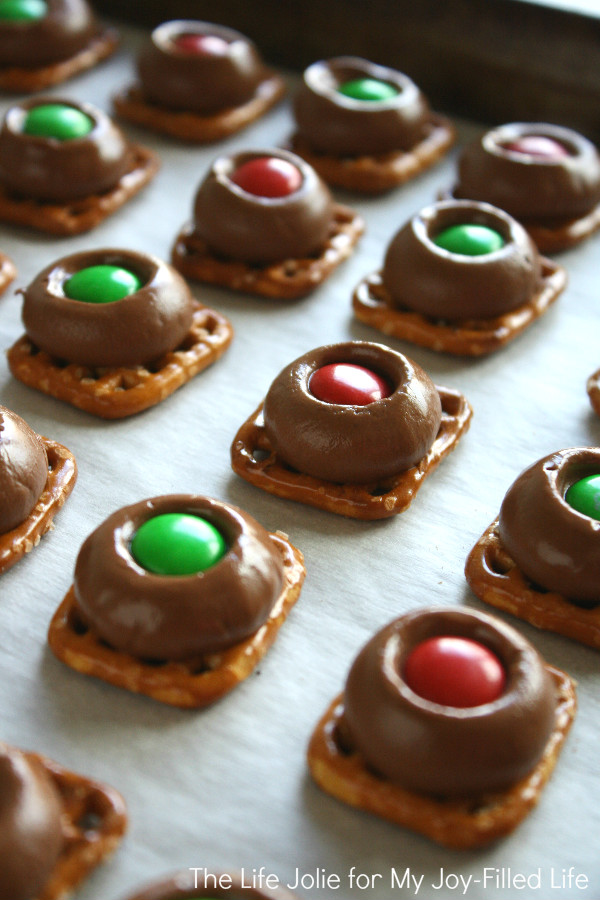 Chocolate Caramel Pretzel Treats
2015-11-29 20:55:01
Chocolate Caramel Pretzel Treats are so quick and easy to make and taste delicious- they make a great holiday gift!
Ingredients
Square pretzels
2 bags of Rolo candies, unwrapped
1 bag of M&M Candies
Instructions
Preheat your oven to 300 degrees.
Lay out your pretzels on a cookie sheet.
Place a Rolo on top of each pretzel.
Bake in the oven for 4 minutes to melt the Rolos.
Place an M&M on each Rolo and press down to flatten the Rolo.
Chill for at least an hour to harden the chocolate.
Enjoy!
My Joy-Filled Life https://www.myjoyfilledlife.com/
Here's where you can find all of my
recipes
.
The following two tabs change content below.
Jessy is the founder of
The Life Jolie, which celebrates all of the pretty things in life and also contributes recipes at Organized Home Organized School. She has the privilege of being a wife to her husband Justin, and a mother to her daughter Alice and dog Macie. Jessy is a financial professional by day. She has a passion for cooking (eating!), home design, crafts, theater, singing, travel, laughing, and learning. She aims to spread positivity and build a community through The Life Jolie and to continue growing, learning and evolving as a person.