Do you every struggle trying to make interesting snacks for your kids? It's always fun to mix it up a bit, but that can be difficult sometimes because kids like what they like (and for some kids that a very limited list). I'm all for presenting familiar foods in a fun and unique way. Eating should be fun, right? So I started thinking about how to take simple, healthy snack foods like apples, peanut butter (or caramel if peanut butter isn't an option) and raisins and make them more fun. That's when Apple Poutine came to mind.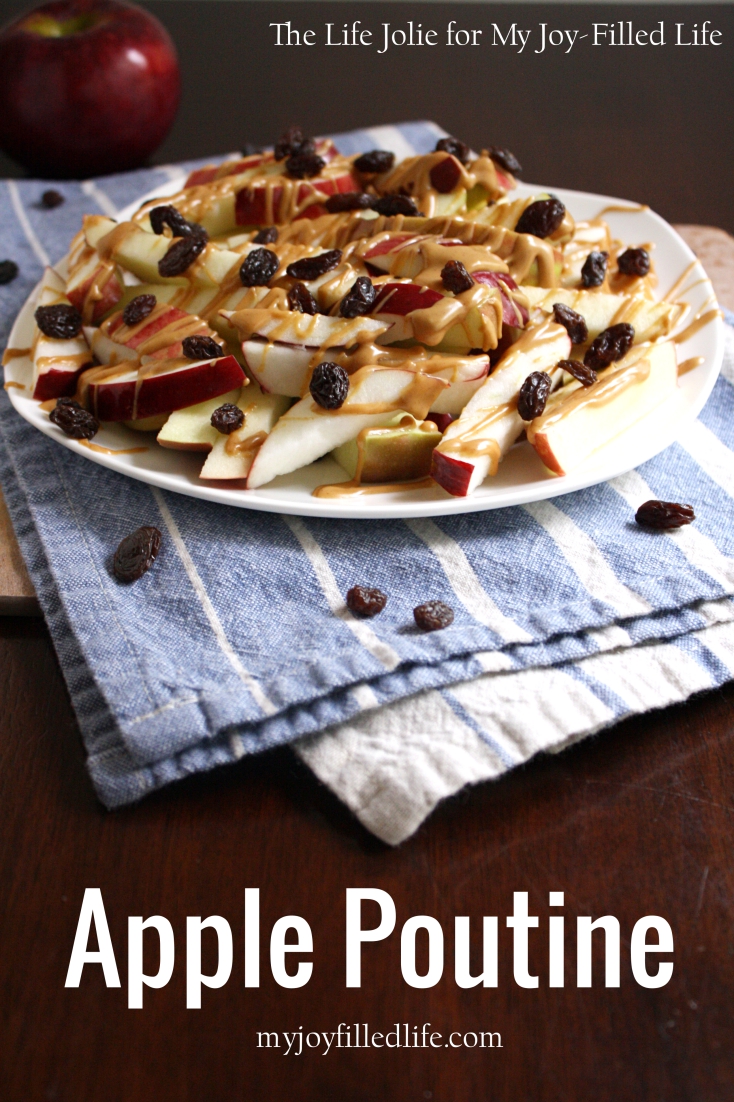 Here in Western New York, we live pretty close to the Canadian border. As you can imagine we've made our way over to Canada many times throughout my life. One of my favorite options in Canadian cuisine is Poutine. Poutine is a Canadian specialty consisting of french fries topped with cheese curds and brown gravy. This may sound weird to some, but trust me; it's delicious!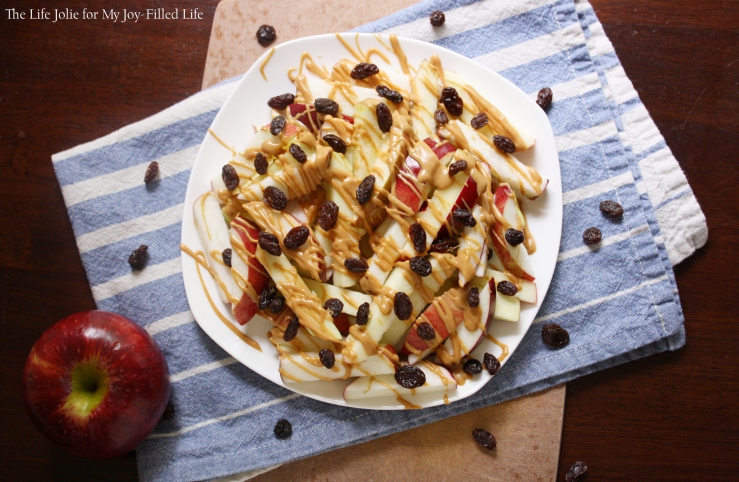 These things aren't exactly healthy and aren't necessarily kid-friendly. But what if Apples replaced the french fries, peanut butter (or caramel) replaced the gravy and raisins replaced the cheese curds? It seemed so simple in my mind and when I put it together, it really couldn't have been easier.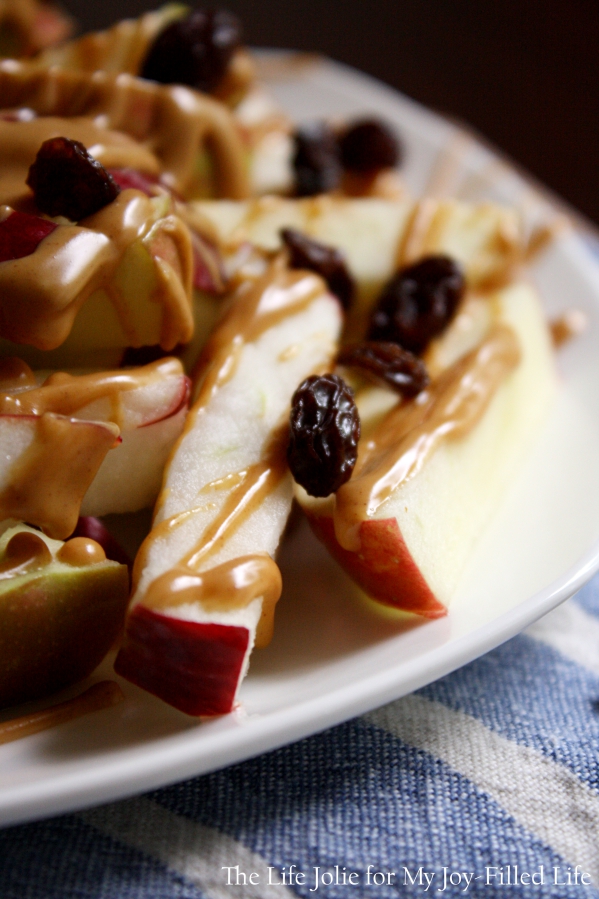 This was super quick to make and can definitely be made in advance. A little lemon juice mixed in with the apples did an excellent job of keeping them from turning brown and I'm happy to report that we actually finished the other half of the (very large) plate of these that I photographed the next day because it was too much the first time around. It looked just as good and tasted even better. My fifteen month old had a blast hunting for raisins!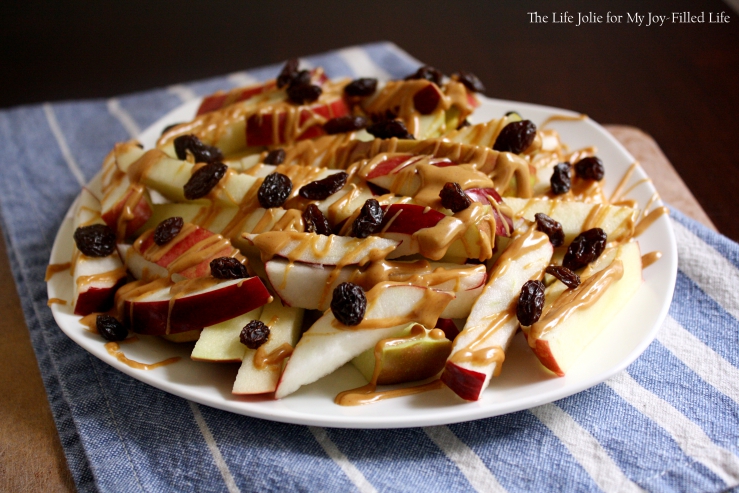 Apple Poutine
2015-10-06 21:03:29
Apple Poutine is such a fun way to make a snack with familiar foods even more fun for your kids! It was super easy to make and the gobbled it up. I'll definitely be making this again!
Ingredients
- The apples of your choice; cored and cut into sticks ("fries")
- Lemon juice
- 1 to 2 Tbsp. of peanut butter
- Raisins
Instructions
Toss the apple fries in a bowl with a few squirts of lemons juice.
Place them on your plate.
Place your peanut butter in the microwave and heat until melted (around 30 seconds, but longer if you need too).
Using a fork, drizzle the peanut butter to your liking on the apple fries.
Sprinkle with raisins and enjoy!
Notes
Caramel sauce is also a good substitute if peanut butter isn't an option.
These can be prepared in advance, as long as you don't skip the lemon juice step, it keeps the apples from turning brown.
My Joy-Filled Life https://www.myjoyfilledlife.com/
Here's where you can view all of my
recipes
.
The following two tabs change content below.
Jessy is the founder of
The Life Jolie, which celebrates all of the pretty things in life and also contributes recipes at Organized Home Organized School. She has the privilege of being a wife to her husband Justin, and a mother to her daughter Alice and dog Macie. Jessy is a financial professional by day. She has a passion for cooking (eating!), home design, crafts, theater, singing, travel, laughing, and learning. She aims to spread positivity and build a community through The Life Jolie and to continue growing, learning and evolving as a person.