With Christmas sneaking up on us before long, what better time to make a fun nativity scene craft? Kids of all ages will enjoy putting this nativity art project together! Follow the step by step directions below to make your own nativity craft.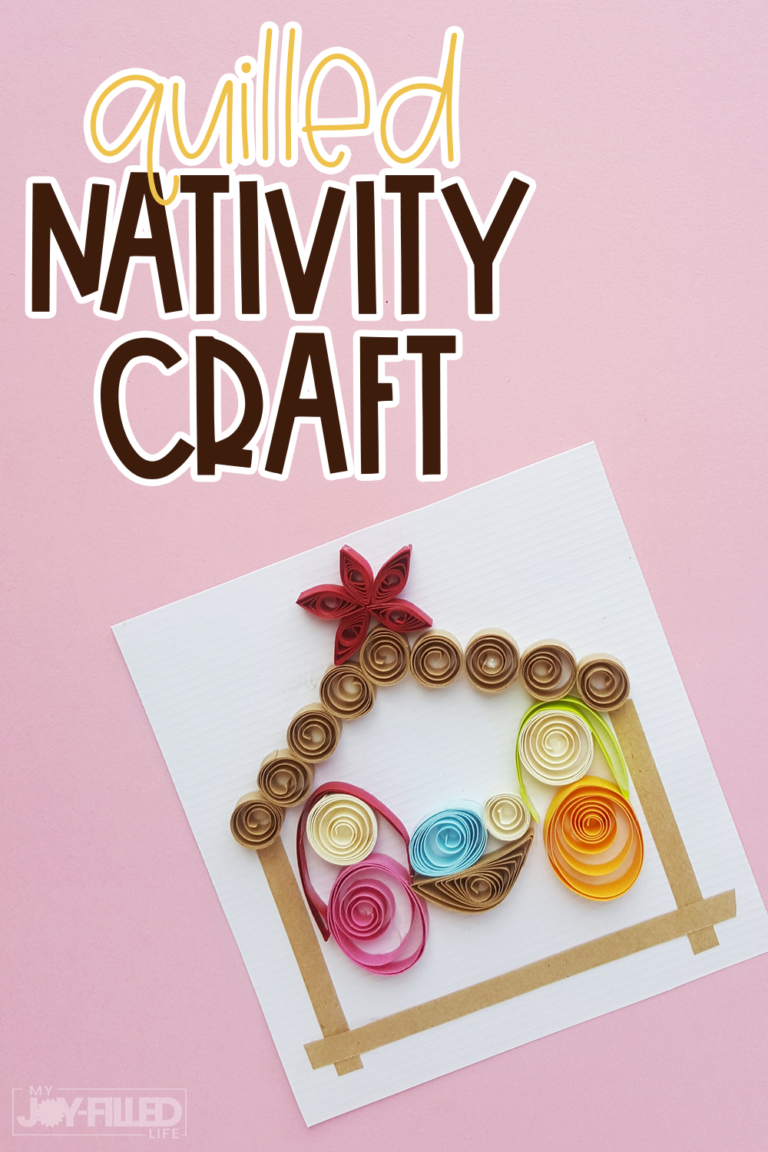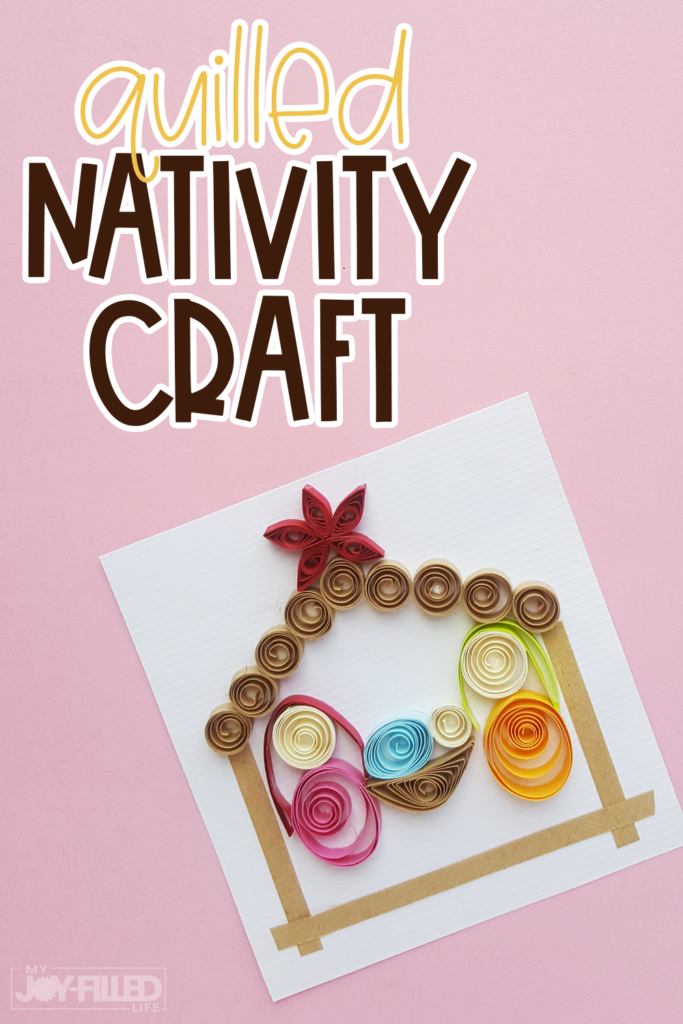 This nativity scene craft serves as a great time to talk about baby Jesus and maybe even some scripture reading. You could even have several children make these and hang them on the walls as we approach Christmas! Or turn them into a Christmas card or give them as a gift.
Scroll down below to get started with your nativity scene craft.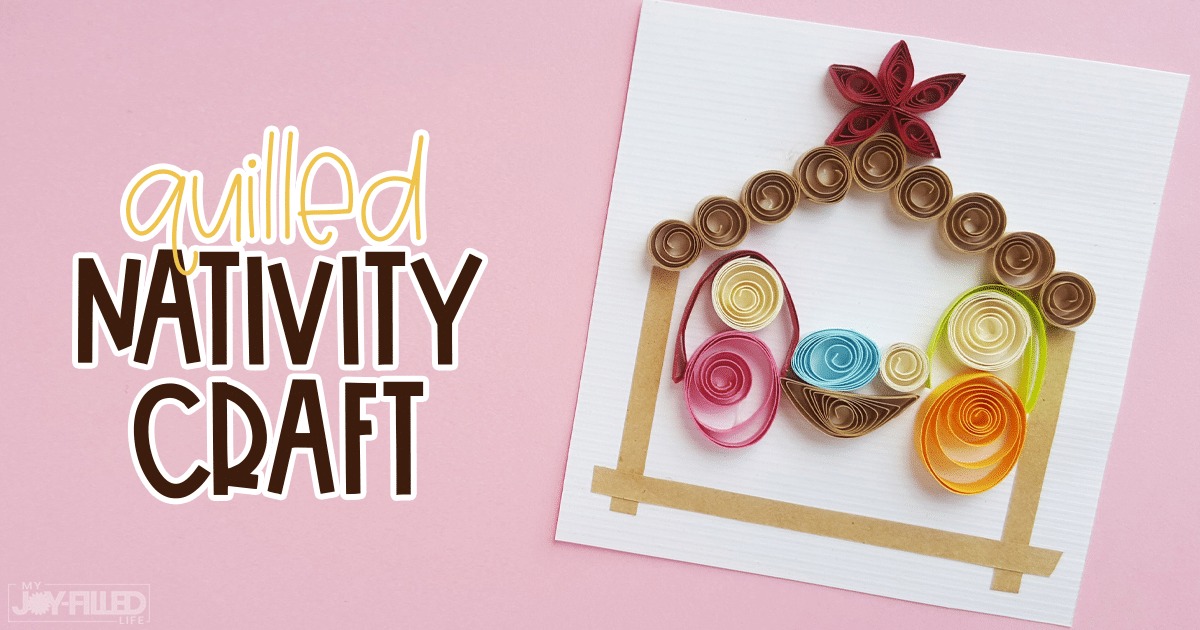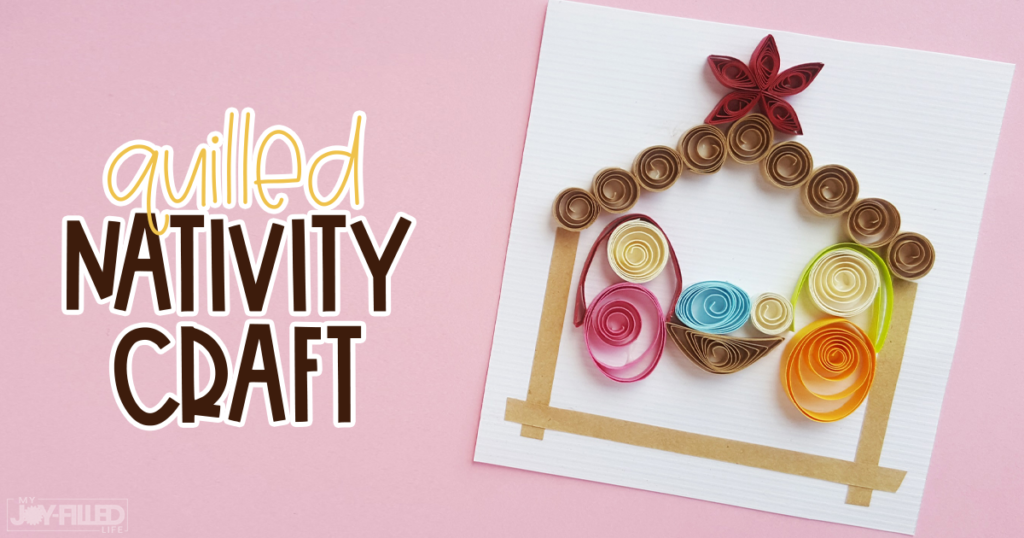 Nativity scene craft supplies
Thick stationery paper
Scissors
Craft glue or glue stick
Nativity scene craft directions
Before you get started, make sure to gather up all your supplies. You'll want to have lots of colors to choose from when quilling as you see below.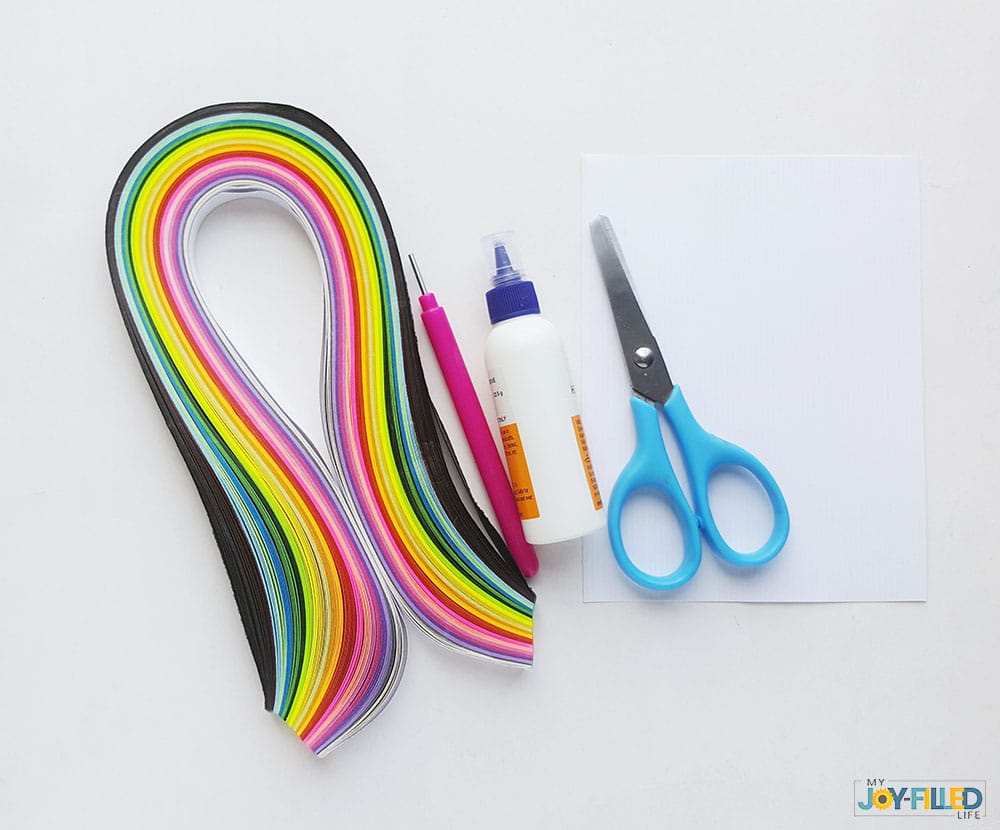 To begin, we will need to make 3 different kinds of shapes: a loose coil (round and oval), lens shape, and half moon shape. Start making 9 loose coils using 6-inch brown strips, this will be the roof. Then, make 5 lends shapes using 6-inch long red strips for the star.
Next, use 6-inches off-white strips (or another color you'd prefer as a skin color) to create 2 loose coils of the same size and 1 loose coil of a slightly smaller size. Then, make 2 loose coils from 10-inch long strips for the clothes of Joseph and Mary, and 1 loose coil from a 6-inch strip for the clothes of Baby Jesus. Lastly, make a half moon shape from a 10-inch strip for the manger.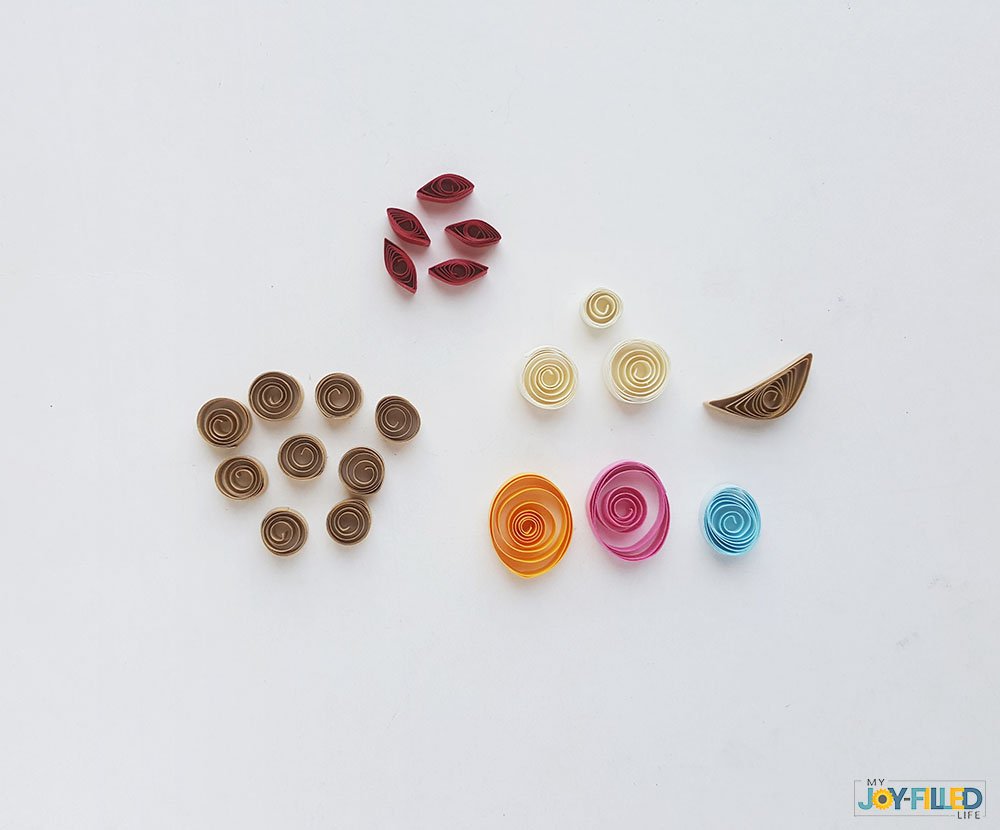 Once you've got all your quills prepared, grab a white piece of paper for the art and start gluing down the 9 loose coils prepare for the roof as shown below. Next, arrange and glue the 5 lens shapes on the top end of the roof pattern to create the 5-point star.
Place and glue down the half moon shape under the roof near the ground of the scene, right below the star.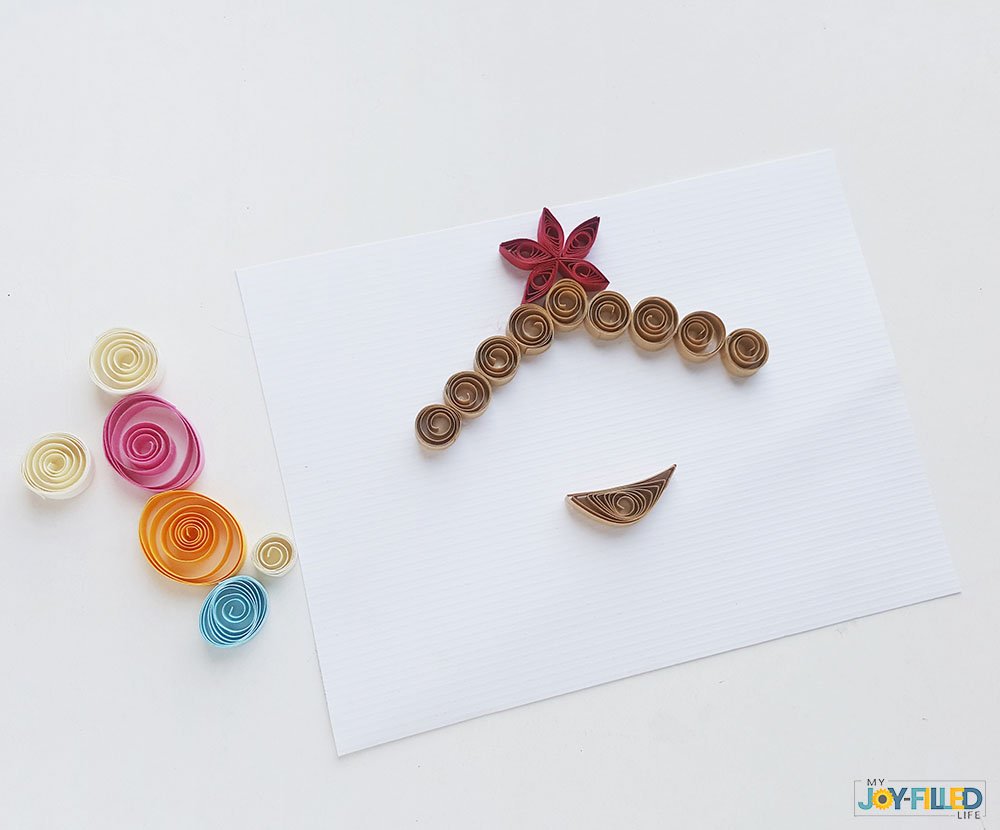 Then, glue the loose coils for baby Jesus' clothes and face adjacent to the half moon shape. One by one, glue the clothes and head shapes for Mary and Joseph on 2 sides of the quilled manger or baby Jesus, as shown below.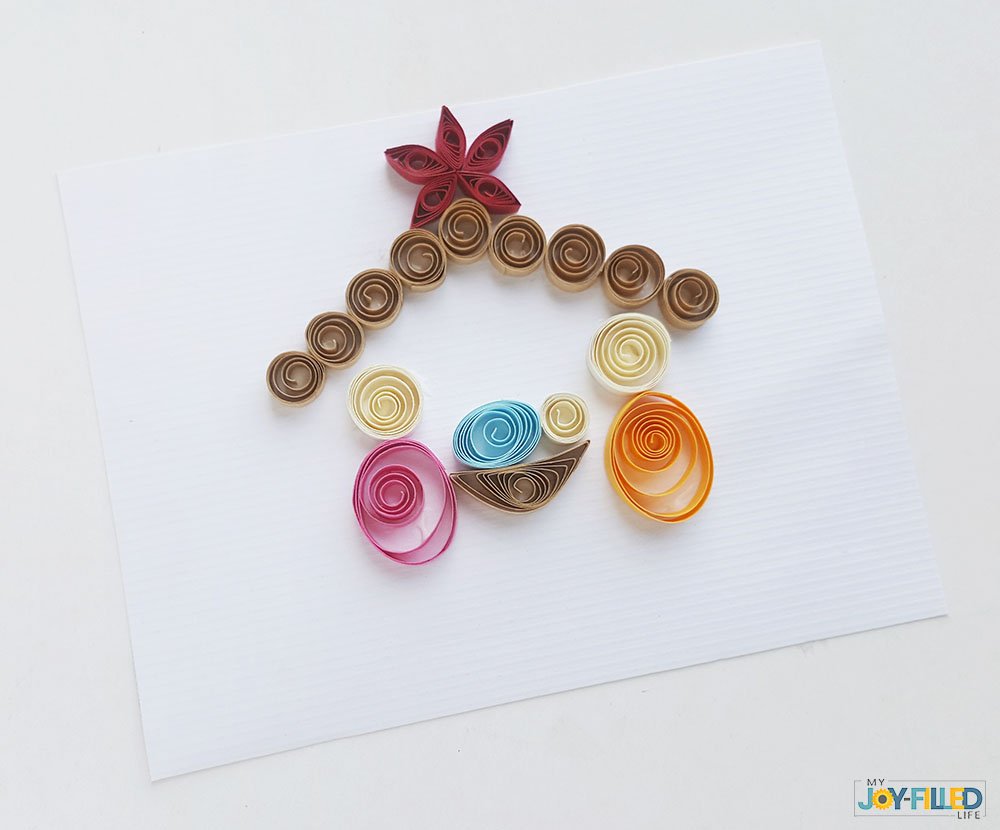 Grab 2 6-inch strips and fold them in half. Then, place them over the heads of Mary and Joesph and glue them down to resemble their hair. Optionally, add 3 strips or quilled shapes on both sides and along the bottom of the scene.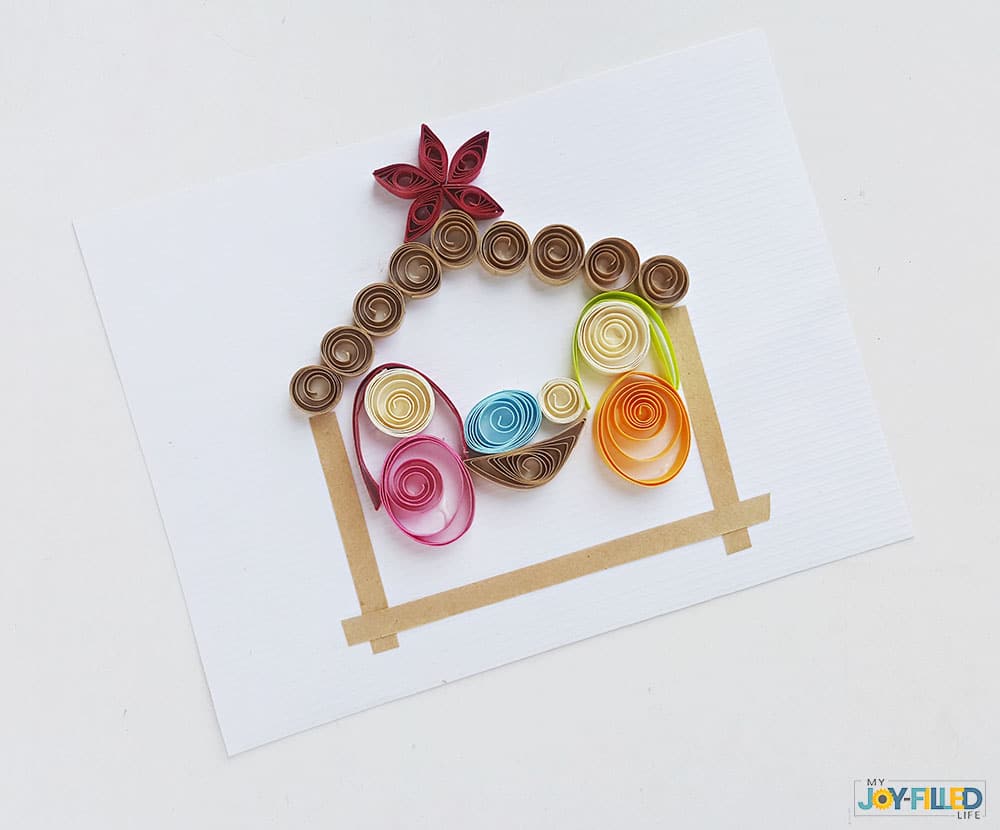 Allow some time for the glue to dry and you are done with your nativity scene craft!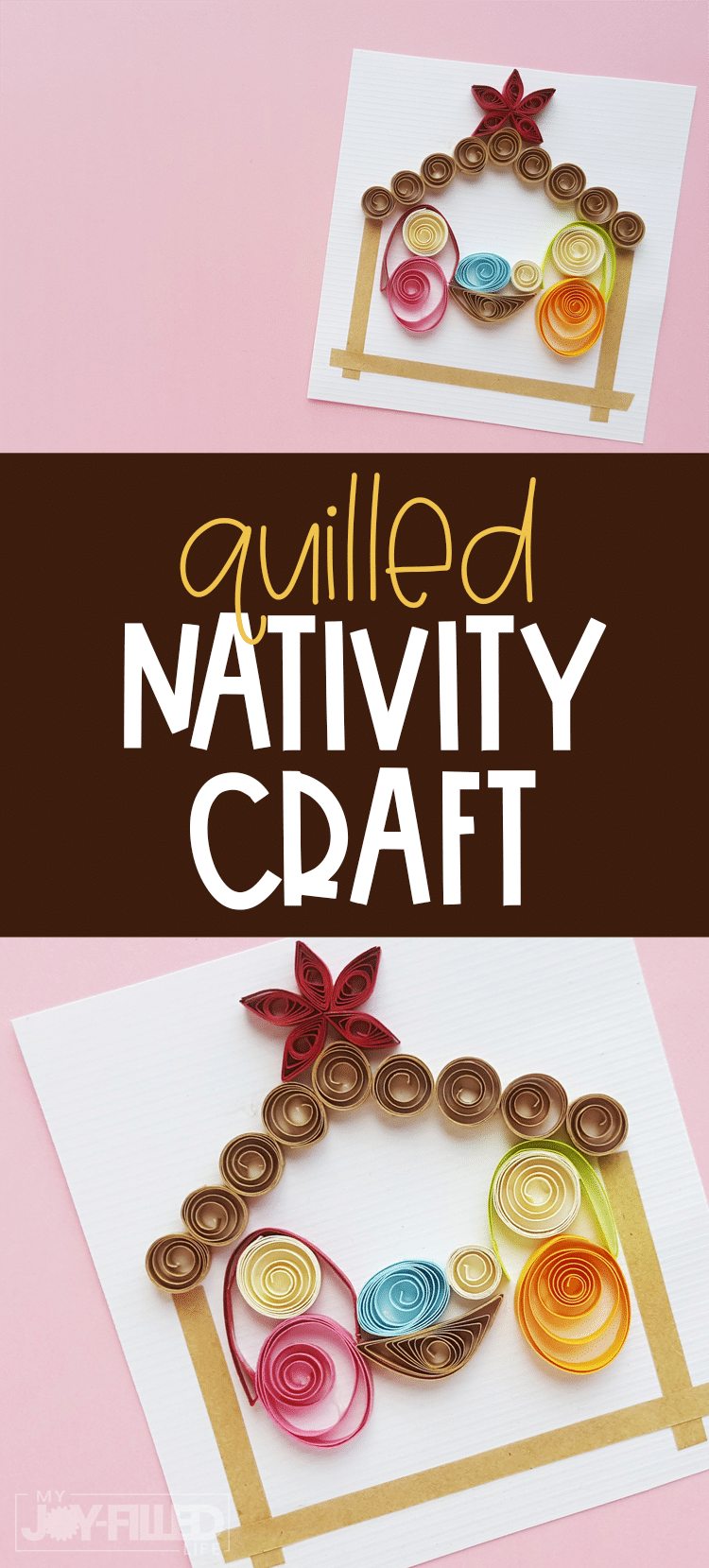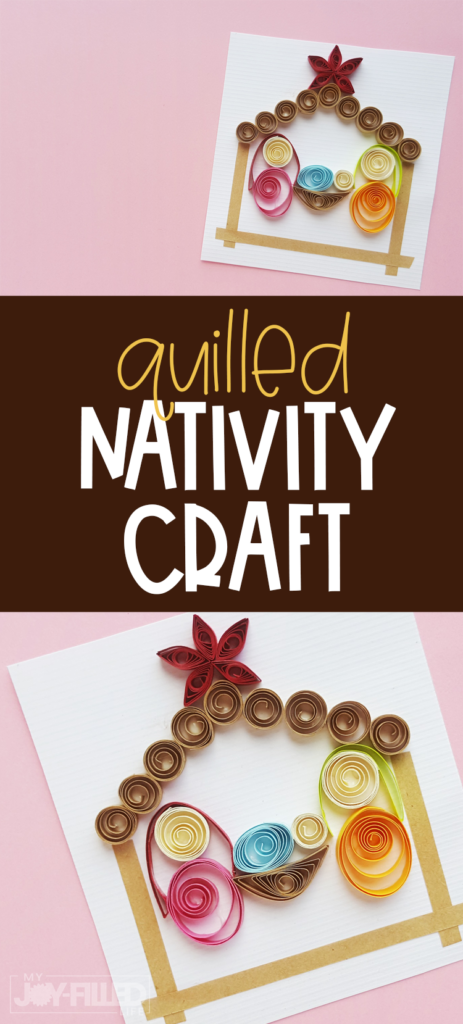 You may also like: