With all of the hustle and bustle of the holidays, it is easy to forget the reason we celebrate Christmas. We can easily become distracted by our never-ending to-do list, stressed out over our tight budget, or focused on finding that perfect gift for our loved ones.
With all of the busyness of the season, too often it just flies right by and next thing we know, we are waking up on December 26th wondering where the time went and why we didn't enjoy the holidays as much as we had hoped. When Christ is not at the center of our celebrations, or our lives, we often will be left feeling unfulfilled.
It's important to me to teach my children about and keep them focused on (and keep myself focused too) the true meaning of Christmas. Christ needs to be our priority all of the time, but especially at Christmas. As a parent, I strive to keep my focus on Christ during the Christmas season and make it mostly about Him. So when it comes to activities, decorating, parties, and gift-giving, I try to make it about and put Christ at the center of it all.
This is the latest thing we are incorporating into our Christmas activities. We love reading Christmas books together, so when we read nativity books, the kids can take out our story stones and play with them (and stay focused) as I read to them.
You can make these stones as detailed or as simple as you'd like. If your kids are really little, you might want to make the stones, but if your kids are bigger, let them try their hand at it and if you have multiple kids, they can each have their own set that they can create and cherish. These make great homemade gifts too!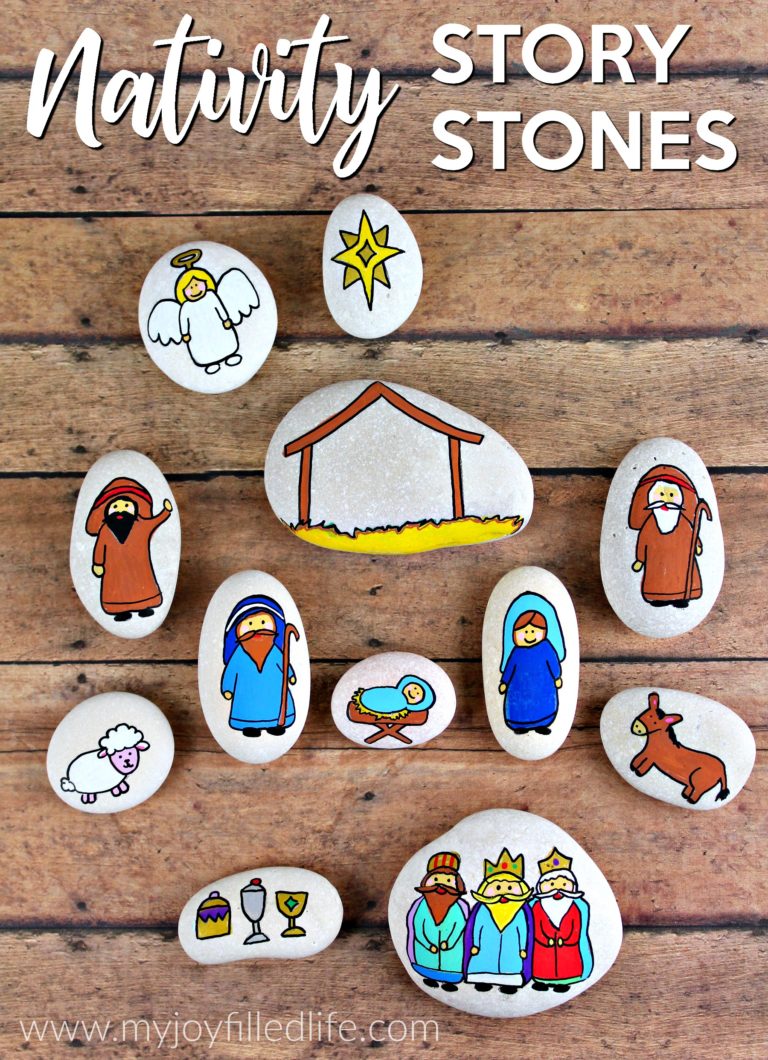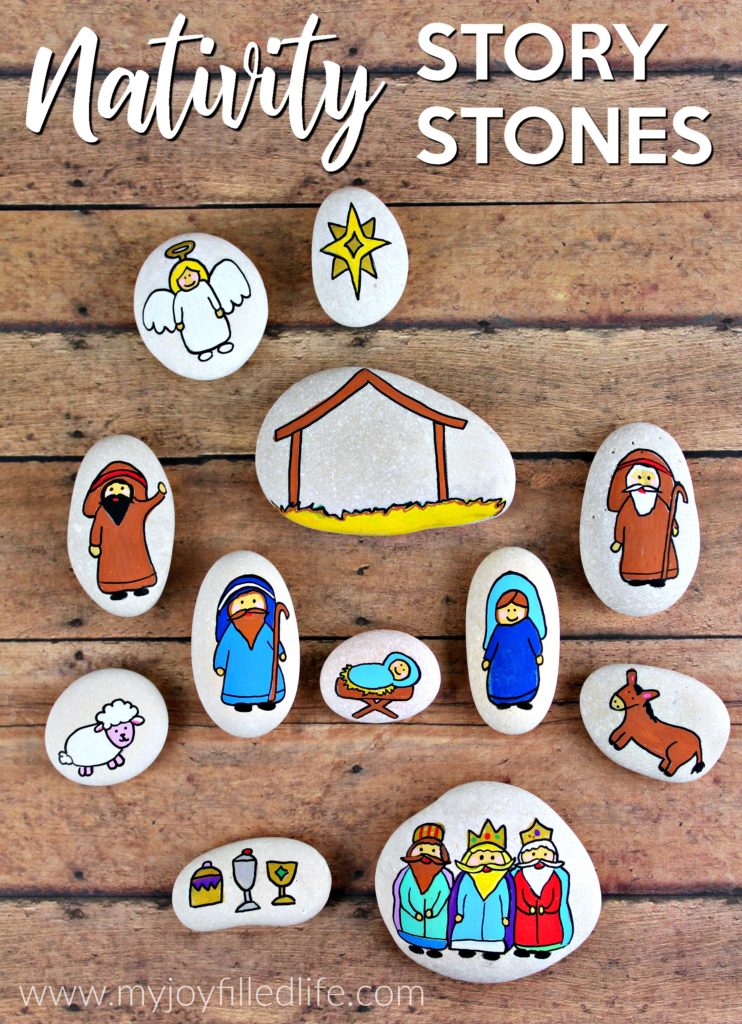 Here is what you'll need and how to make the nativity story stones –
Supplies:
Large Caribbean Beach Pebbles

Artistro Paint Pens

Cotton double drawstring Bags

Letter Stenciling Guides (4 sizes)

Directions:
Gather all of your supplies. Rinse the stones in warm water until all of the powder has been removed. Allow the stones to dry completely.
Once the stones are dry, sketch the designs you'd like onto the stones.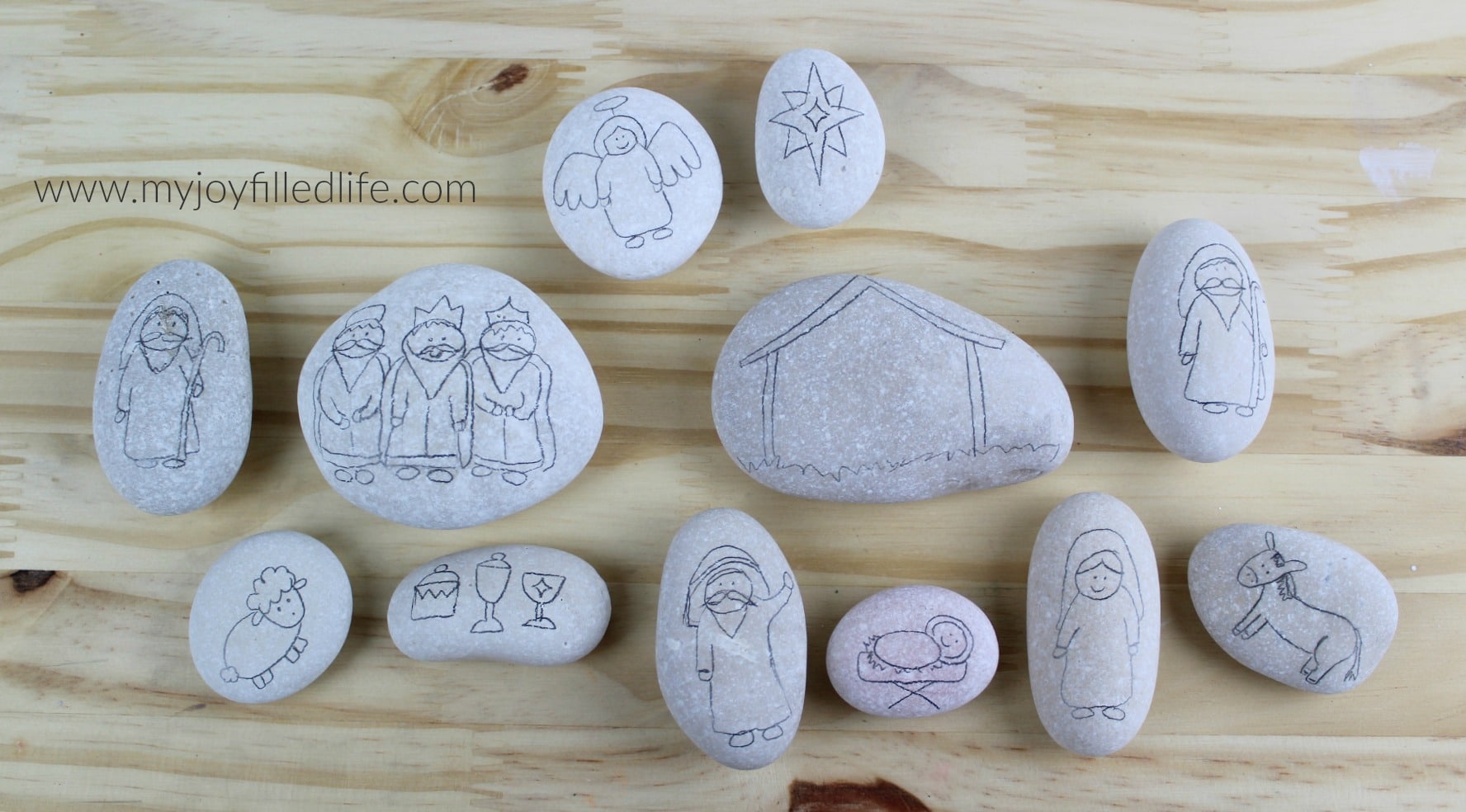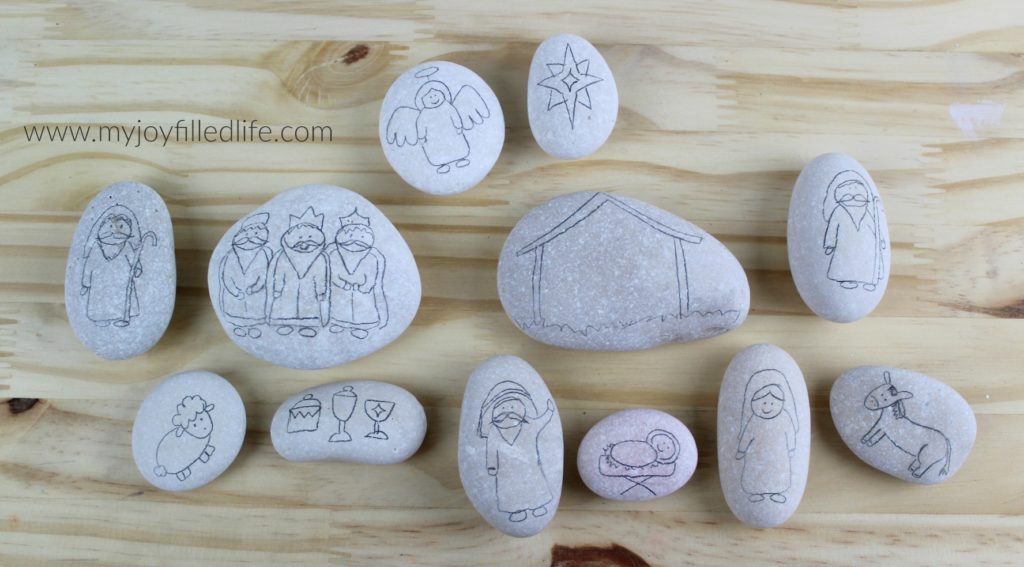 Use the paint pens to color in your drawings.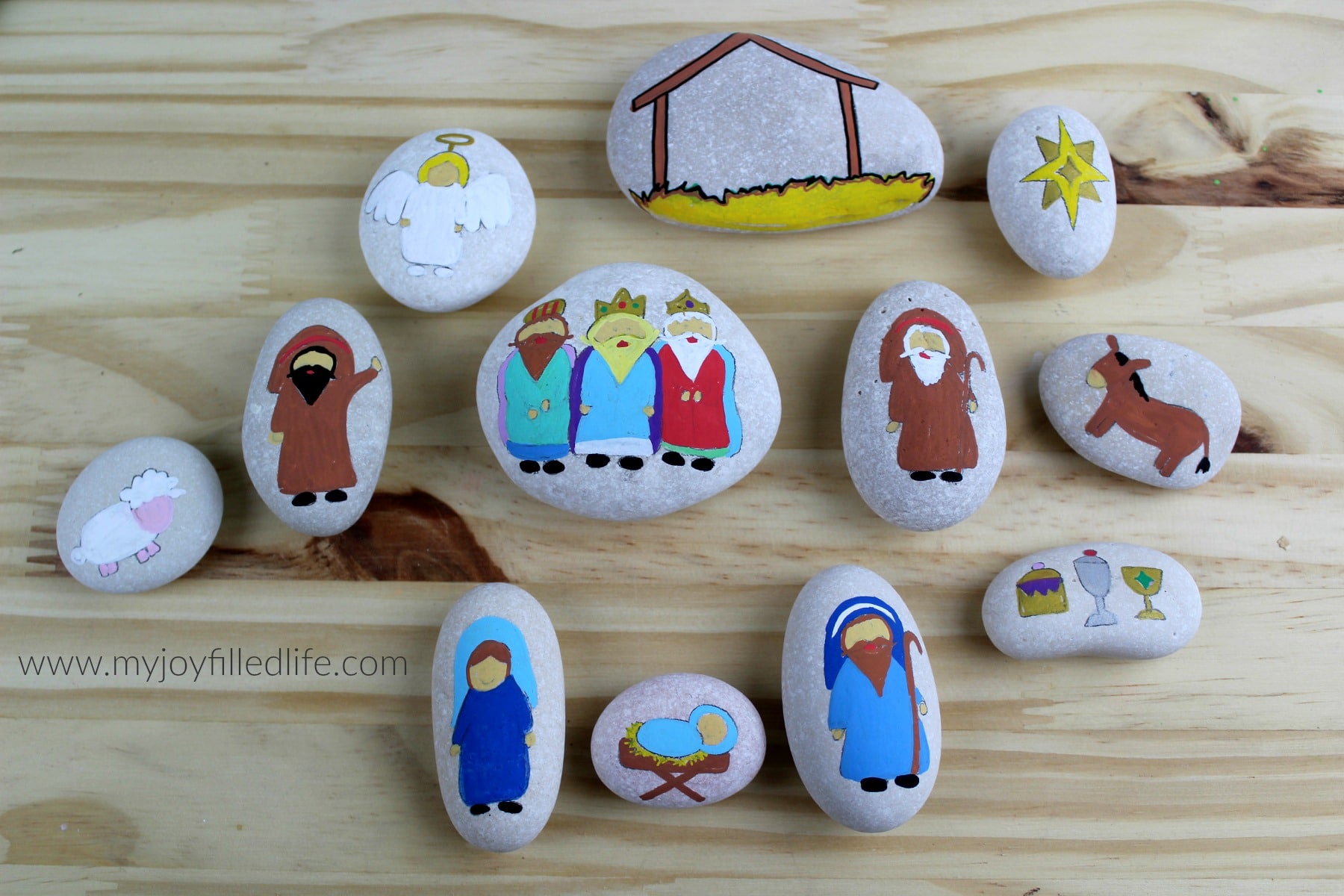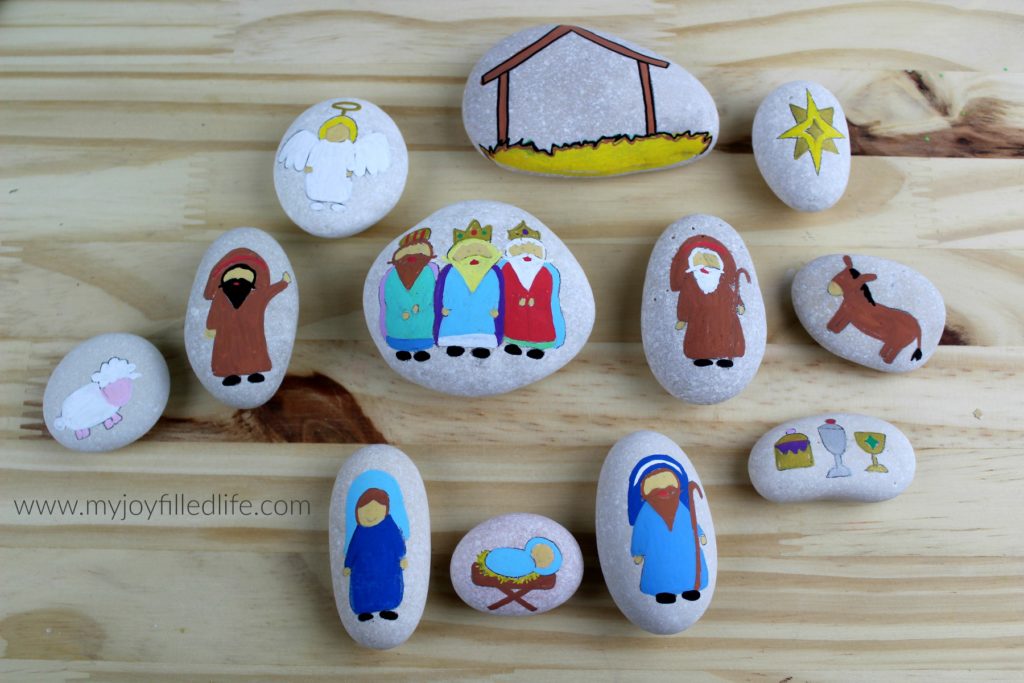 Use a black paint pen to outline your drawings on the stones; this really helps to make the drawings pop.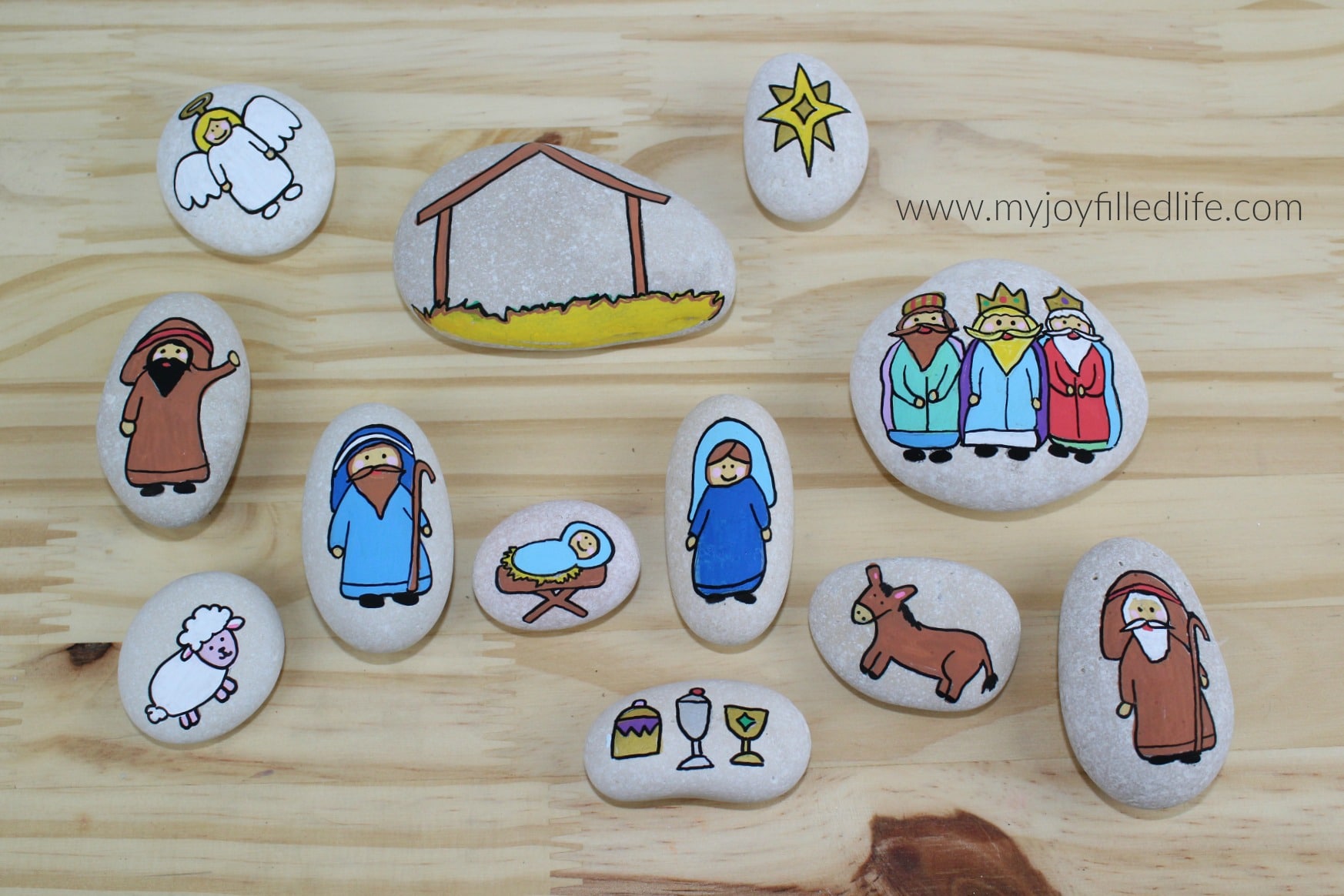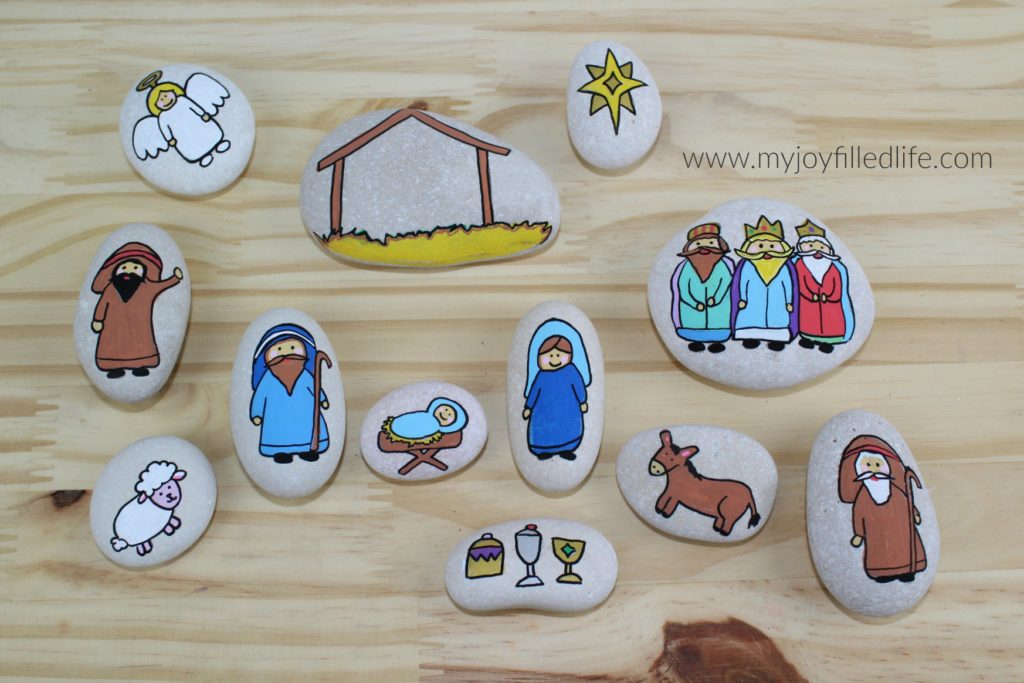 Allow the paint to dry completely. If you'd like to protect your stones for many uses, use a spray sealer or Mod Podge.
You are now ready to use your stones to narrate the nativity story. You can even flip them over and write words, scriptures, or scripture references on the back of the stones.
If you'd like, create a small canvas bag to store your story stones in. Use an alphabet stencil to paint words onto the bag, or you can just free-hand it. Allow to dry completely before storing your stones inside.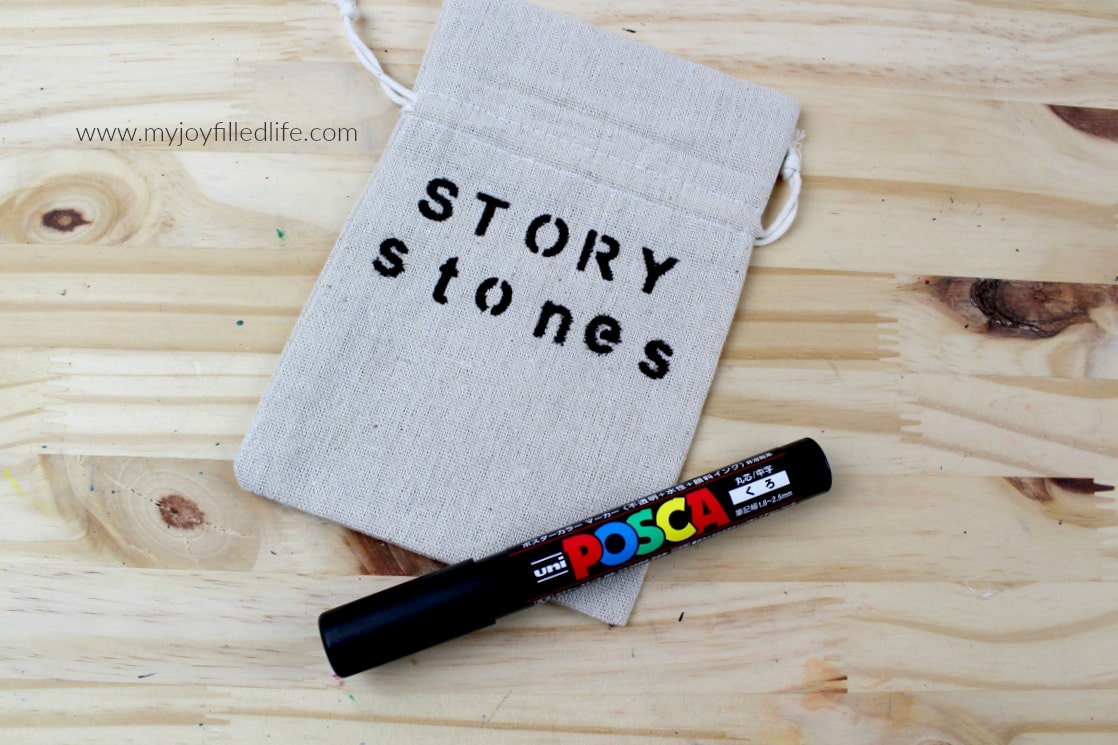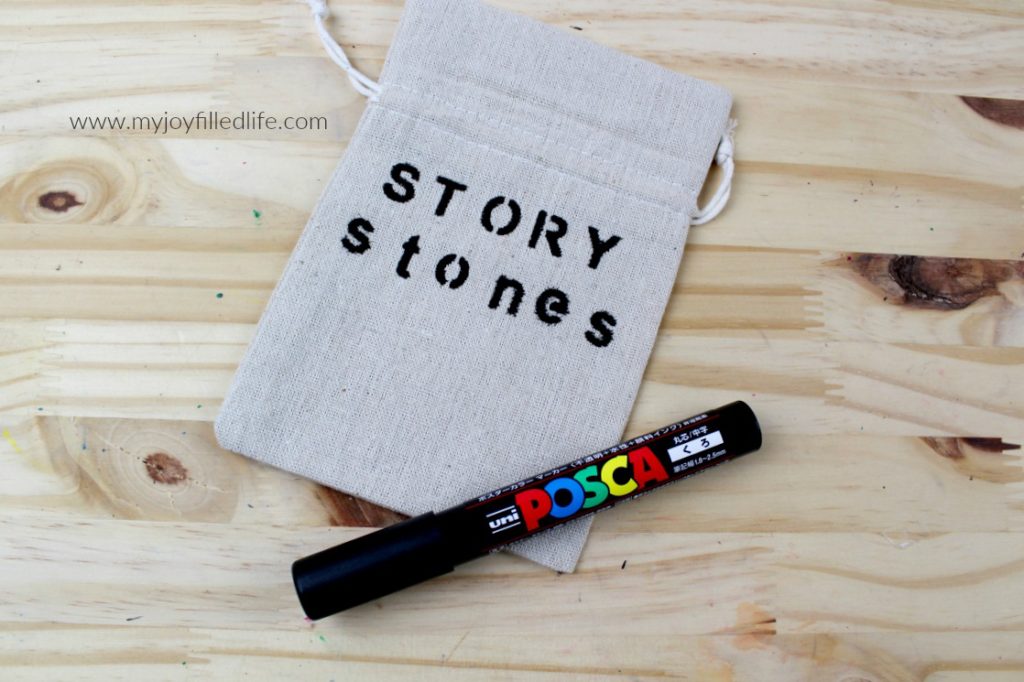 Melissa & Doug Classic Wooden Christmas Nativity Set

Plush Nativity 11 Piece Play Set

Fisher-Price Little People A Christmas Story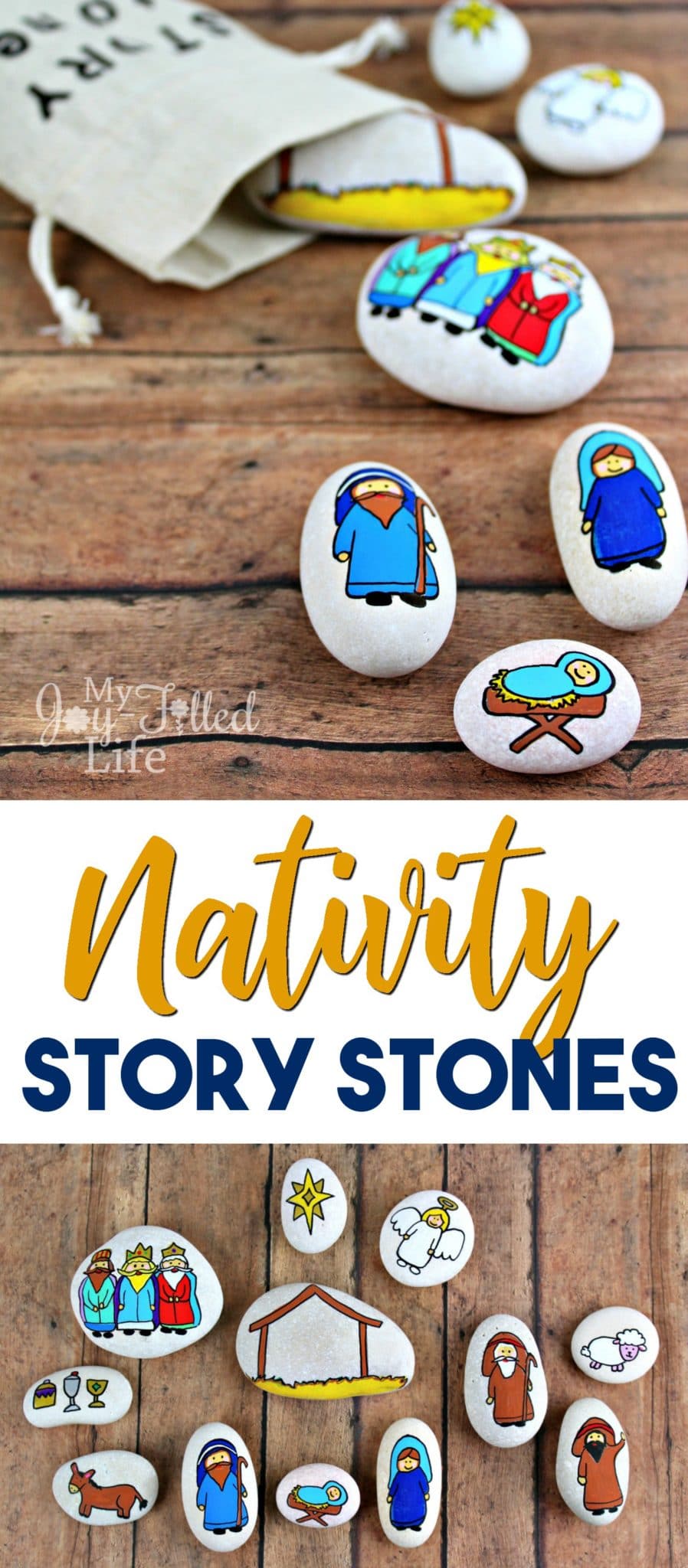 You might also like:
Nativity Bingo
FREE Nativity Printables
Nativity Stick Puppets