This nativity craft is the perfect fun twist to traditional advent calendars! You and your kids will love using this nativity craft for a Christmas countdown this year. I have even included a free printable to make it as easy as possible! Just follow the directions below to get started making your own Christmas countdown nativity craft!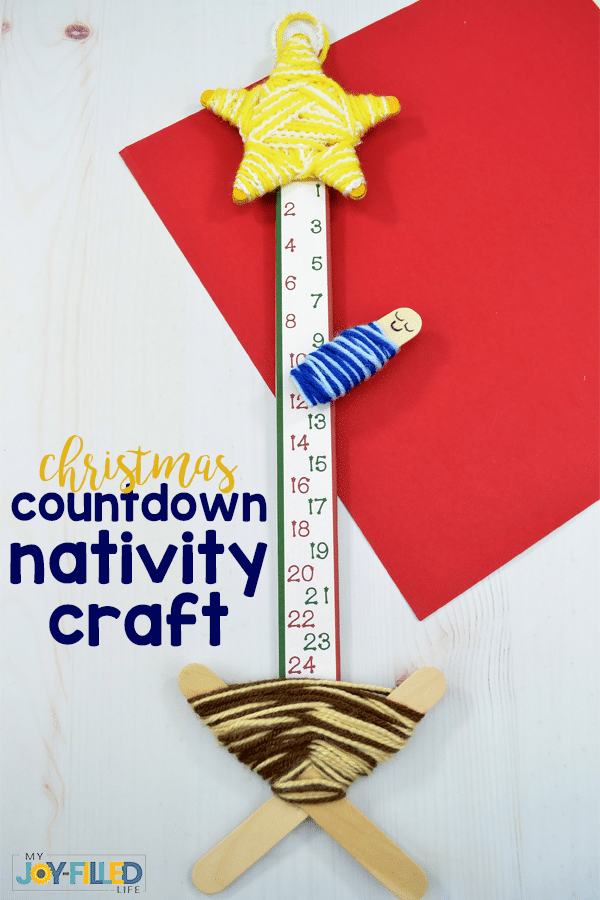 One of the best parts of the holiday season is watching kids faces light up with joy as they countdown the days and watch it get closer and closer to Christmas! With this Christmas countdown, they will have so much fun awaiting for Christmas to finally arrive, all the while focus on the reason we celebrate – the birth of our Savior! It adds a fun twist to the advent calendar and it's such a fun nativity craft to make with kids!
Scroll down below for the step by step directions to make your own Christmas countdown nativity craft!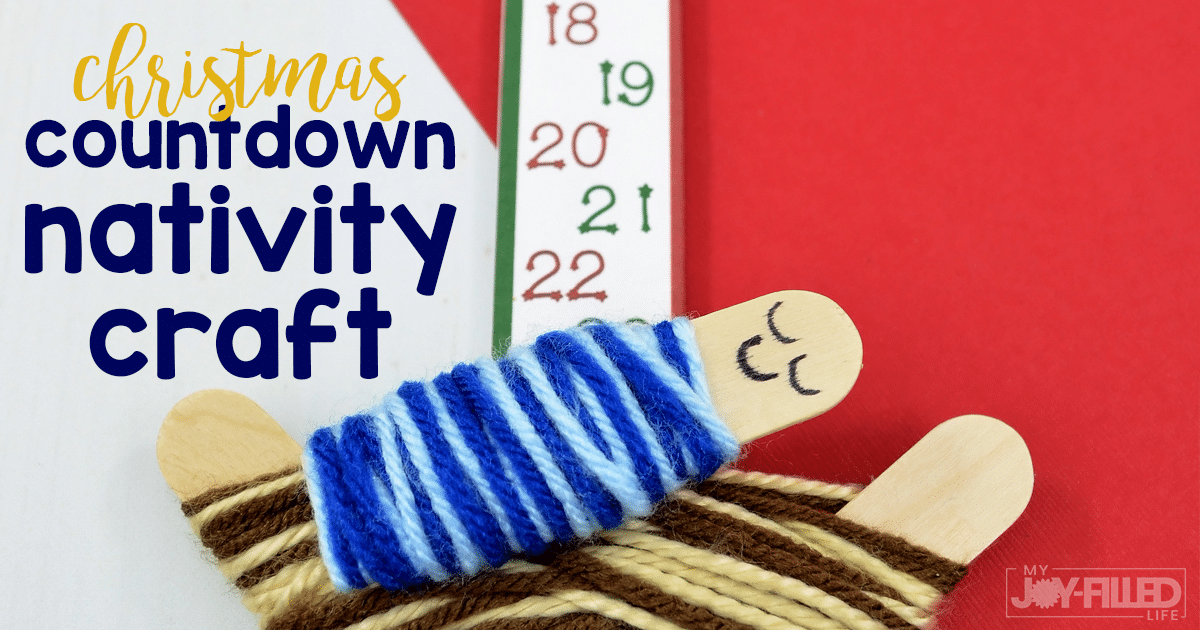 Supplies needed for the nativity craft:
Paint stirrer
Fine point marker
Scissors
Yarn – white, yellow, light blue, royal blue, brown, and tan colors
3 jumbo craft sticks
5 yellow regular sized craft sticks
Clothespin
Hot glue gun
Directions to make the nativity craft:
Before you get started, make sure you gather up all your supplies. With a nativity craft such as this one, it'll make it much easier when aren't running around for your supplies. Make sure to have your template downloaded and printed too!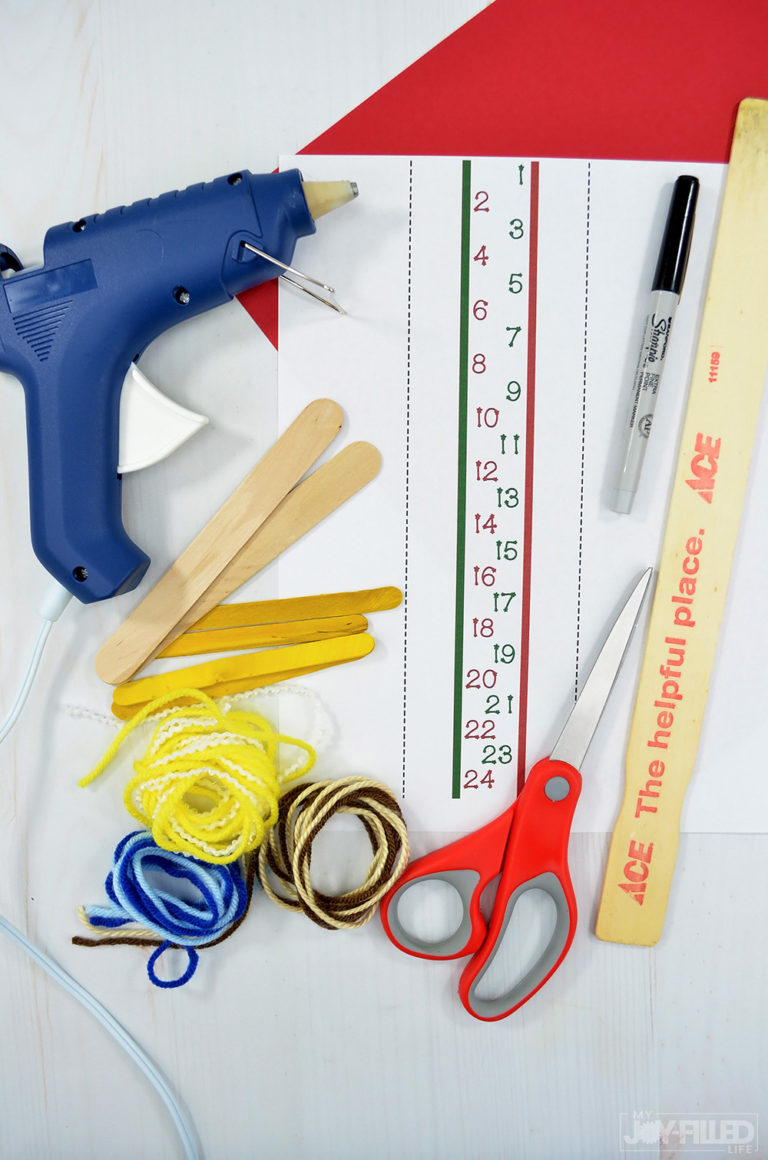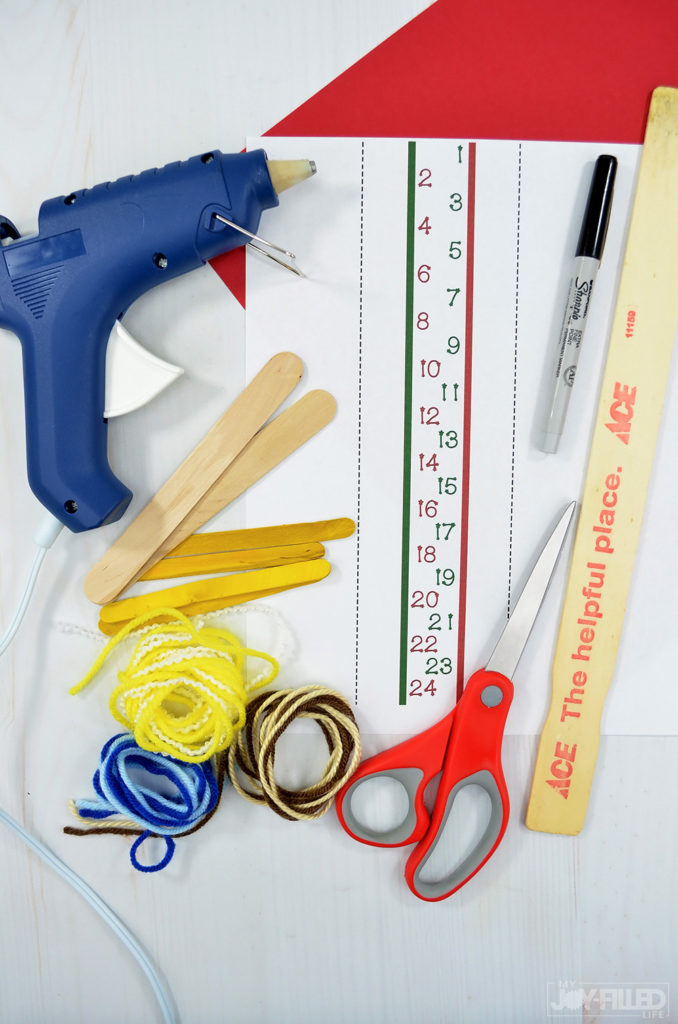 Now that you have your supplies, glue 2 jumbo craft sticks together in an "X" shape with a hot glue gun. This will the manger for your craft.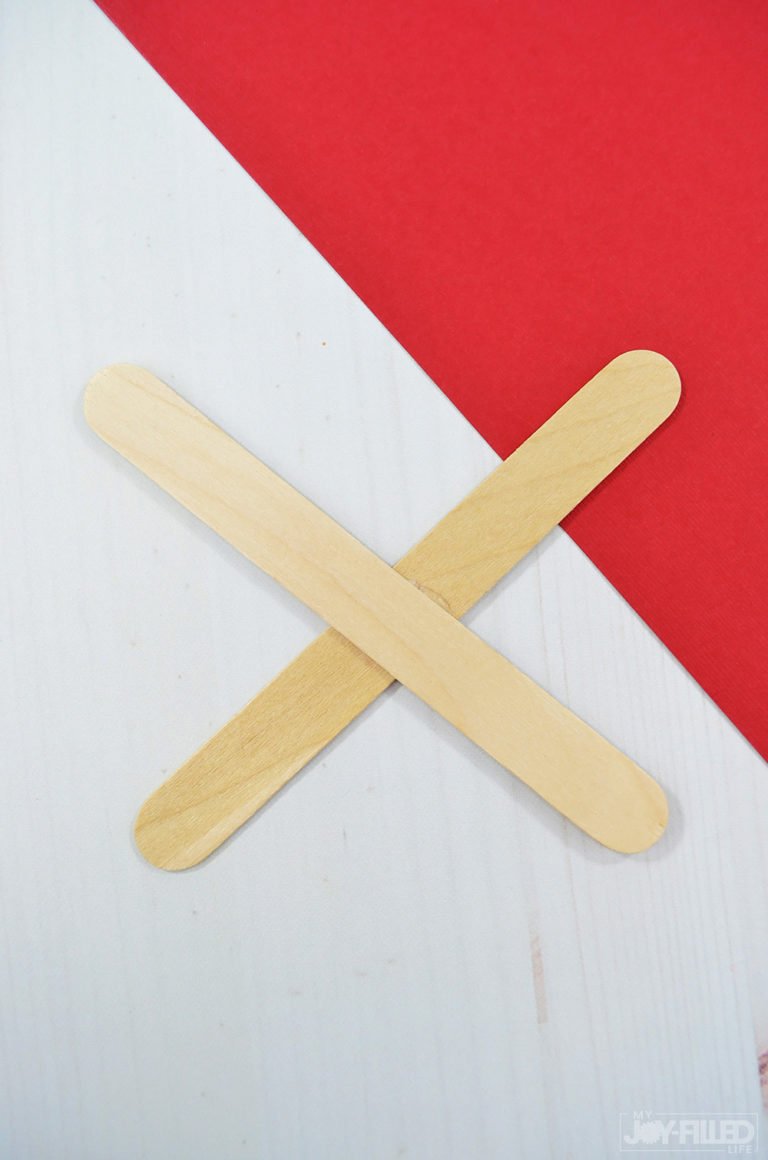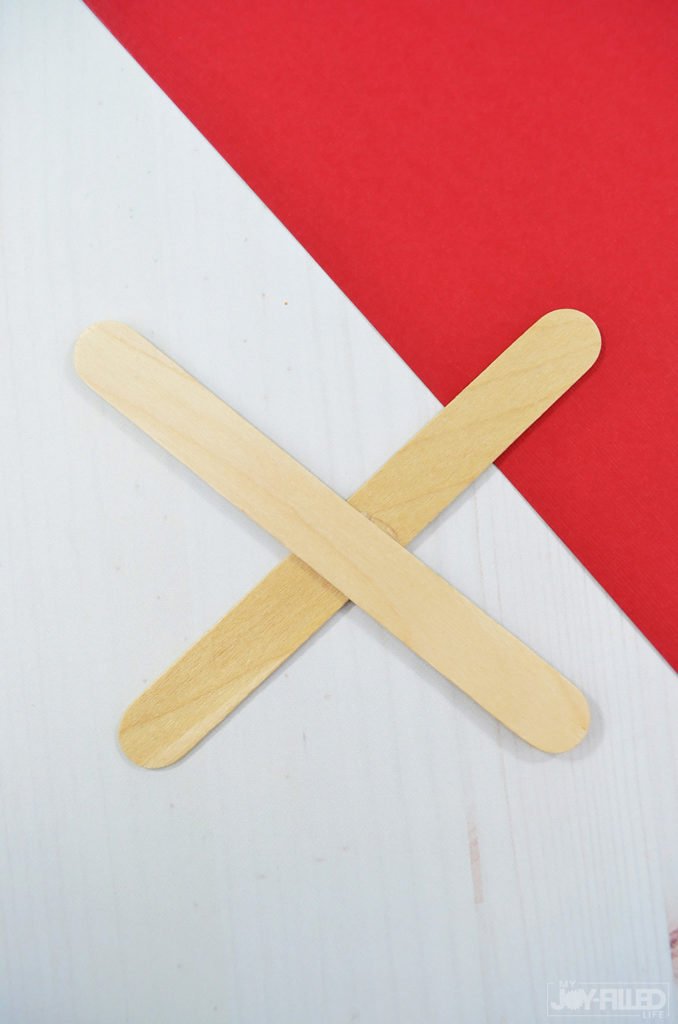 Once you've done that, wrap it with two different brown tone colored yarns. Create a weaving pattern by starting on the left side and crossing over and under the left stick and back up again. Do the same thing for the right stick and repeat until you have covered most of the sticks, leaving a small portion on the top uncovered. Finish it off by gluing the end with a hot glue gun to secure it.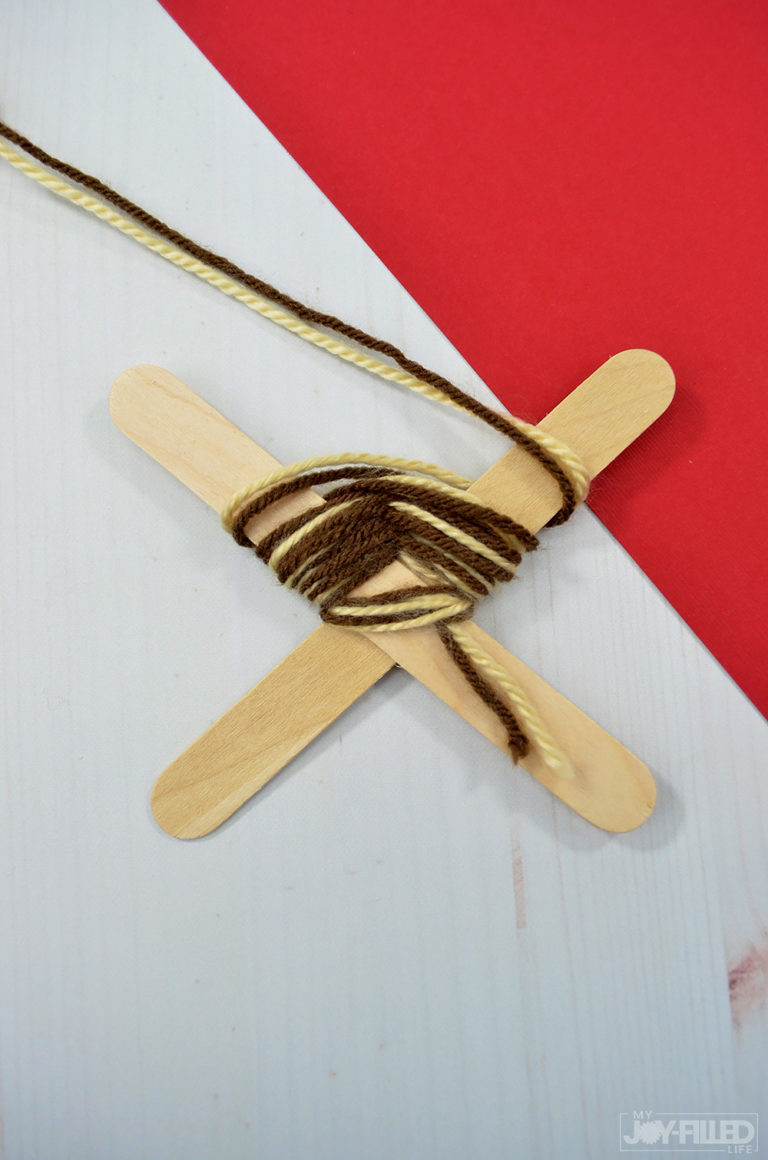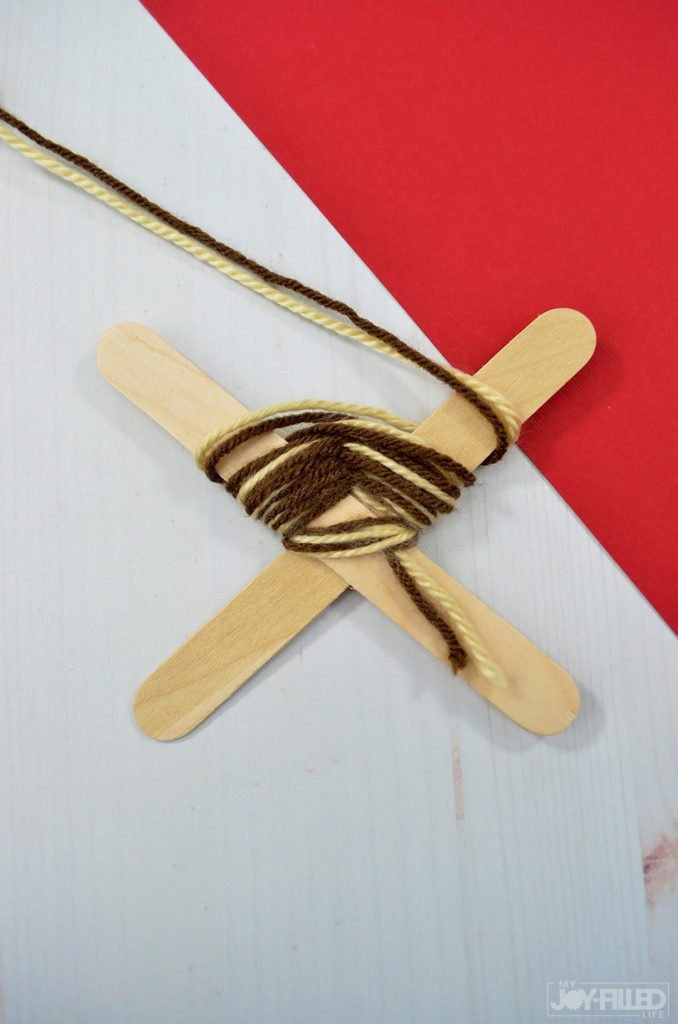 Next, cut a jumbo craft stick in half – this will be the baby Jesus. Wrap one of the halves with two different blue toned yarns, leaving a small portion uncovered and drawing on a face with a black fine point marker.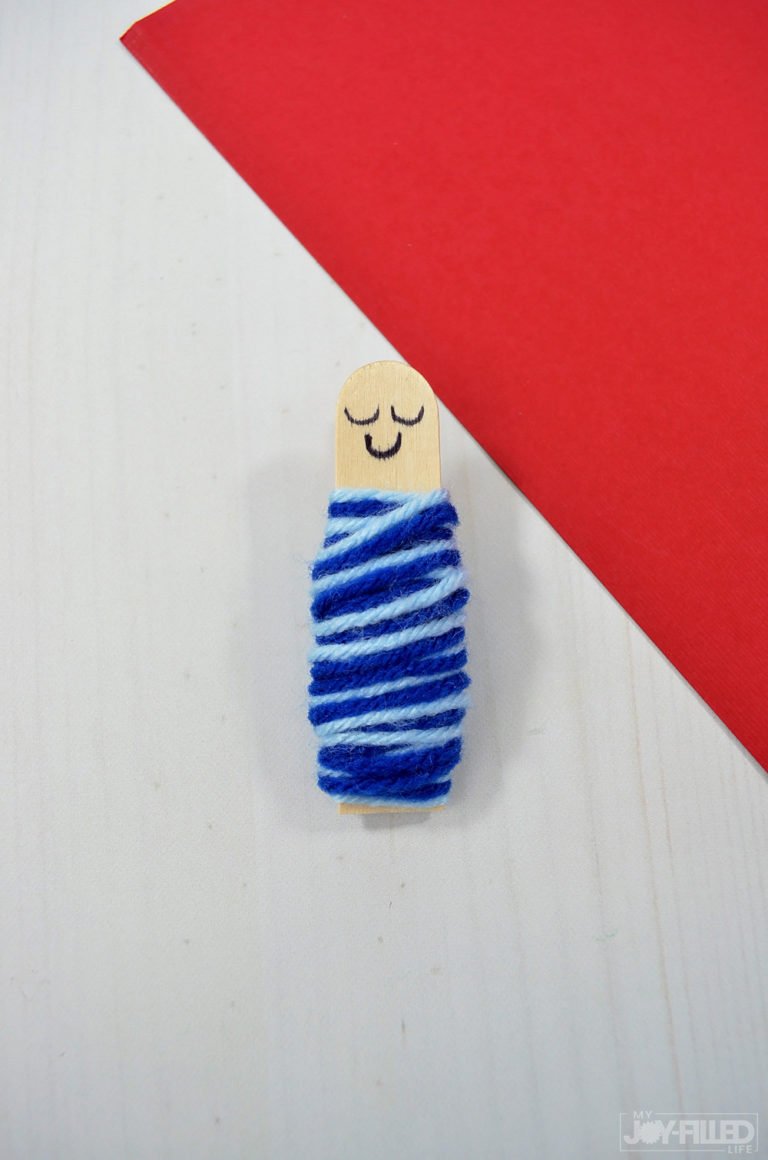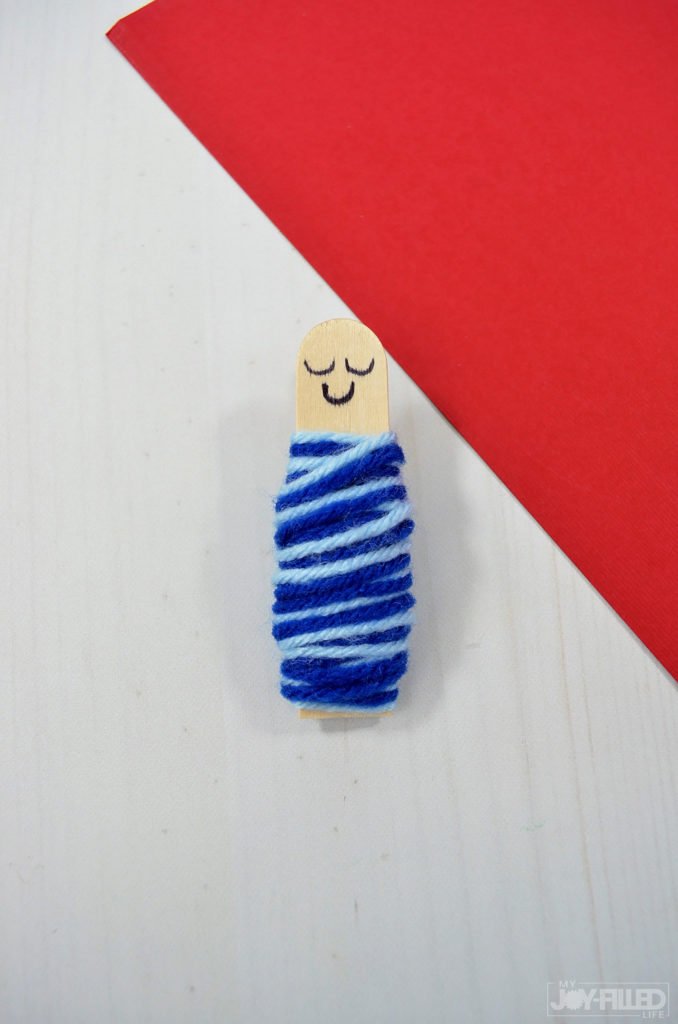 Once you've done that, glue the baby Jesus to a clothespin using the hot glue gun. Make sure to be very generous with the glue and apply pressure to hold it into place until it has completely cooled.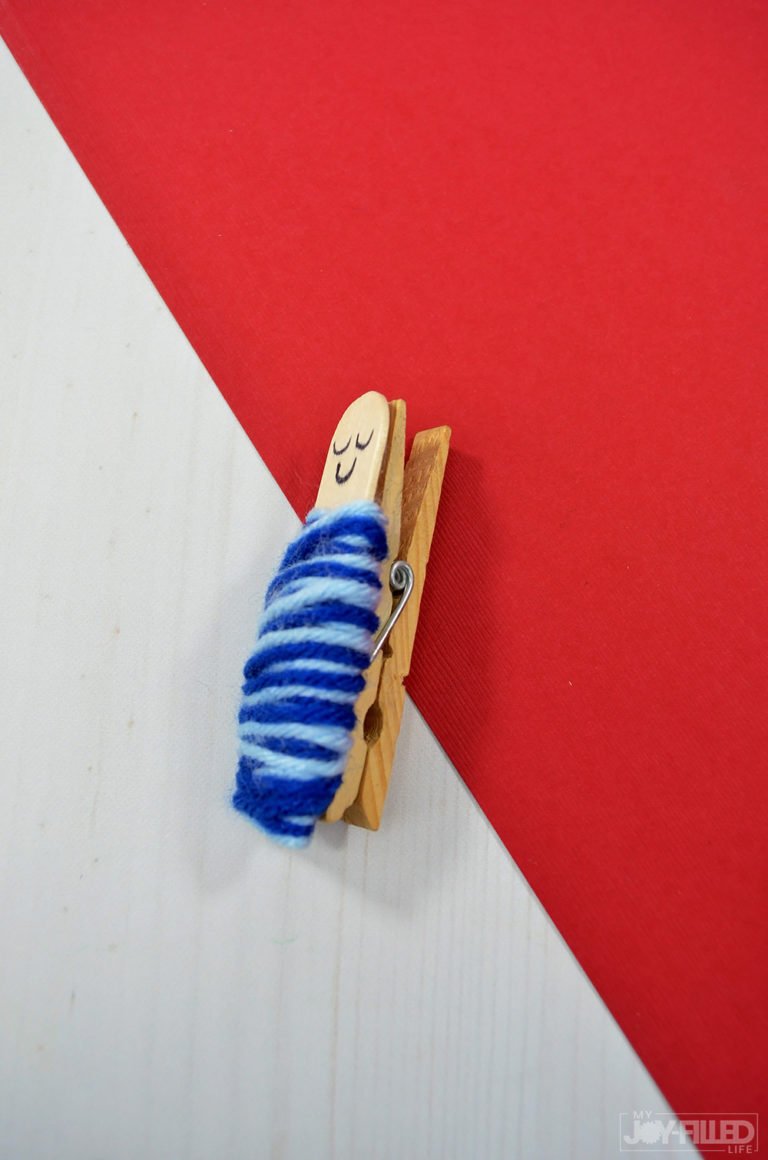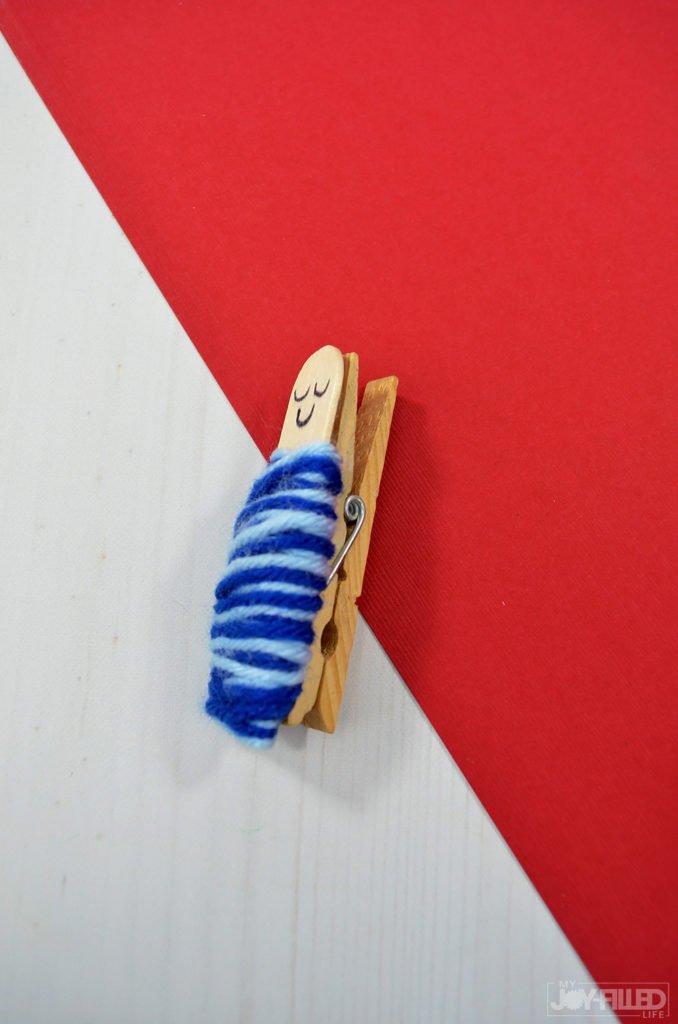 Now, glue 5 yellow craft sticks together in a star shape with the hot glue gun. Then, wrap them with white and yellow colored yarns.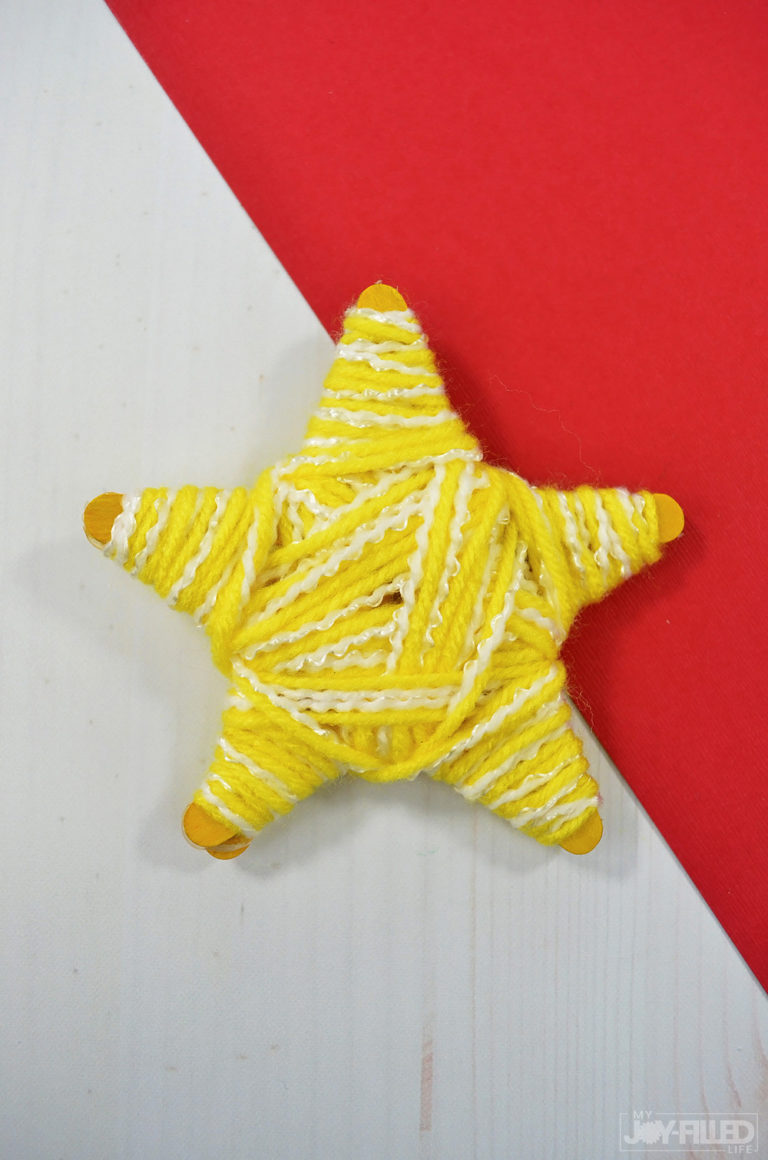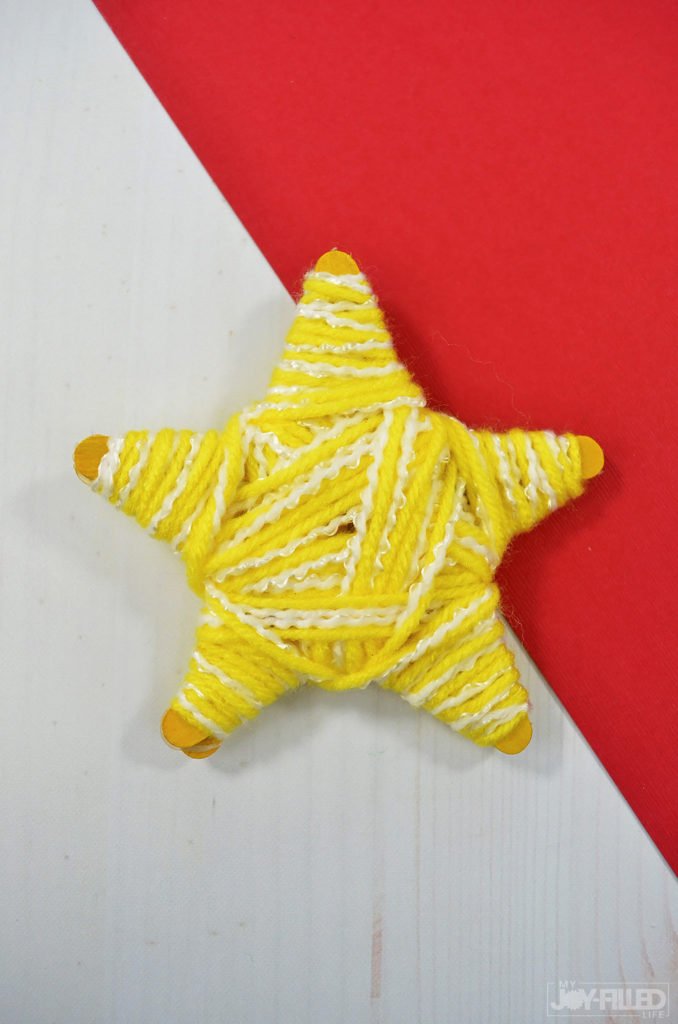 Cut out the printable countdown template along the dotted lines and wrap the paper around the paint stirrer, making sure to glue or tape it securely on the back.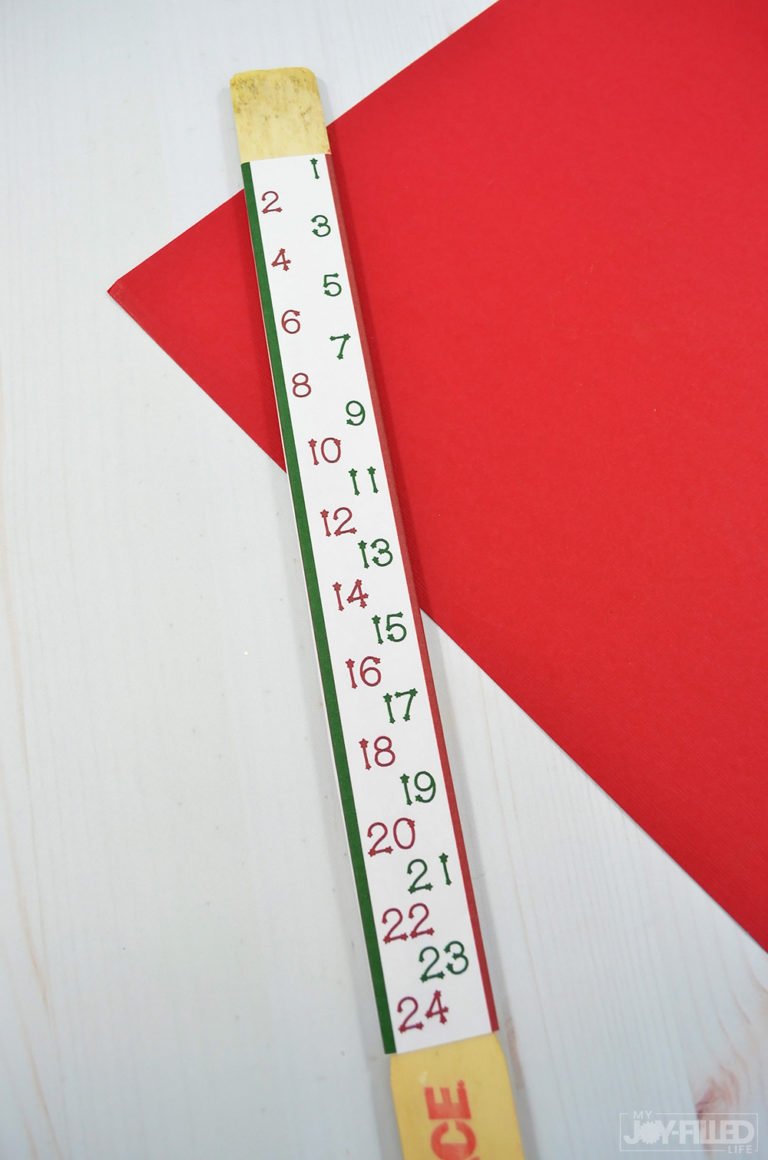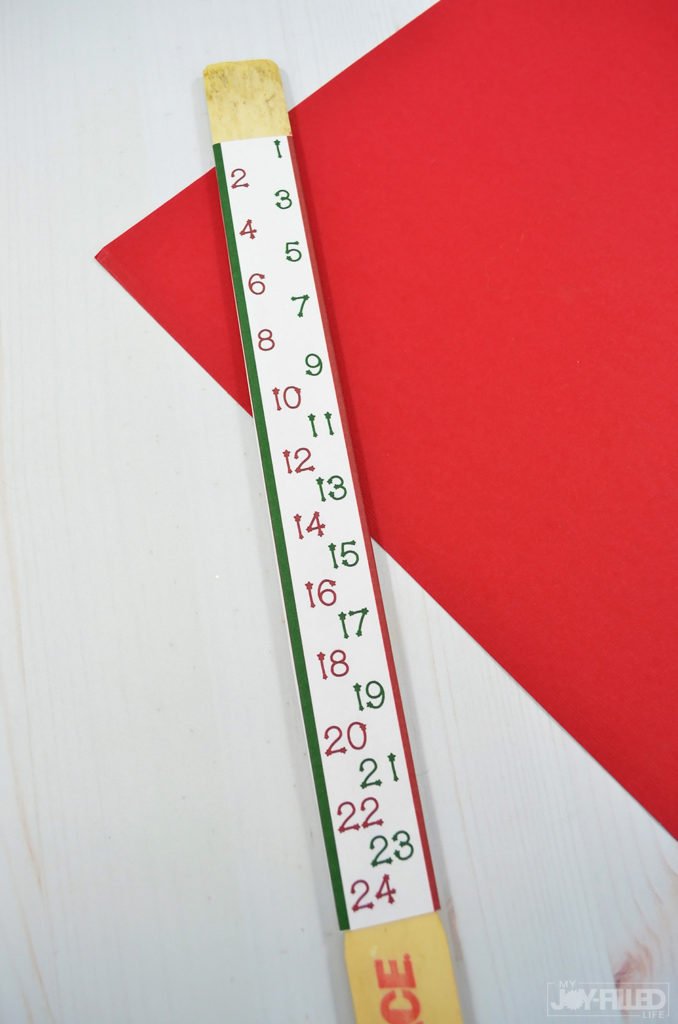 Lastly, glue the star to the top of the countdown and the manger to the bottom with a hot glue gun. Be very generous with the amount of glue and then hold them each in place until completely cooled.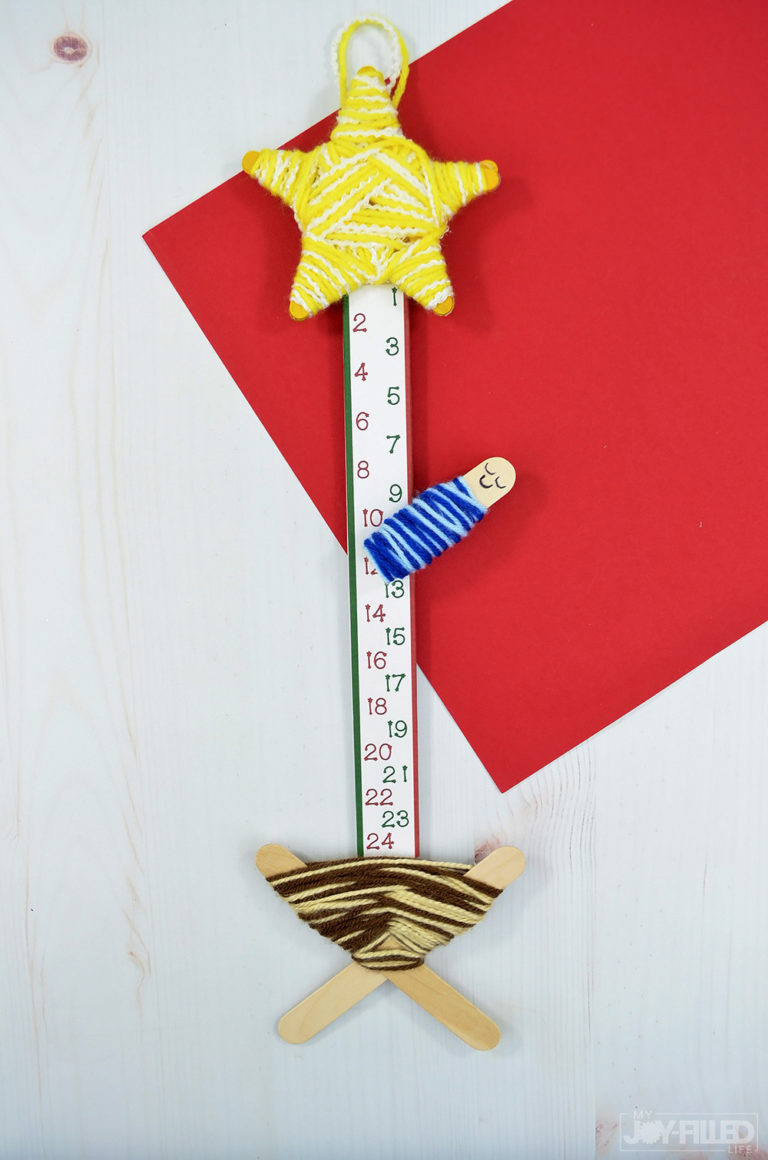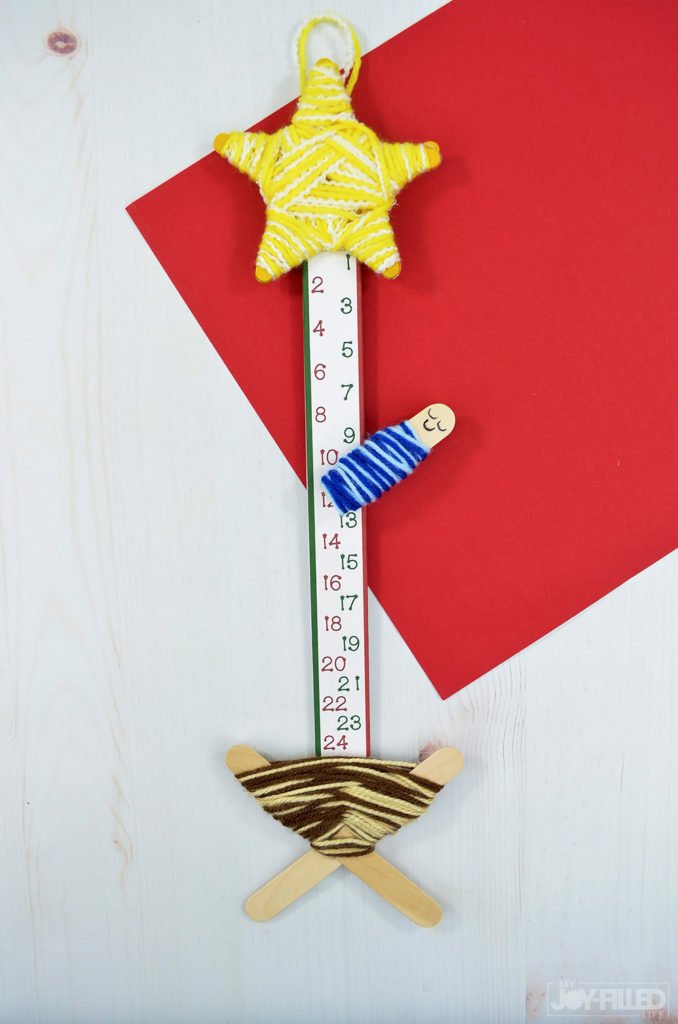 That's it! Your Christmas countdown nativity craft is complete. Use your baby Jesus to countdown the days until Christmas!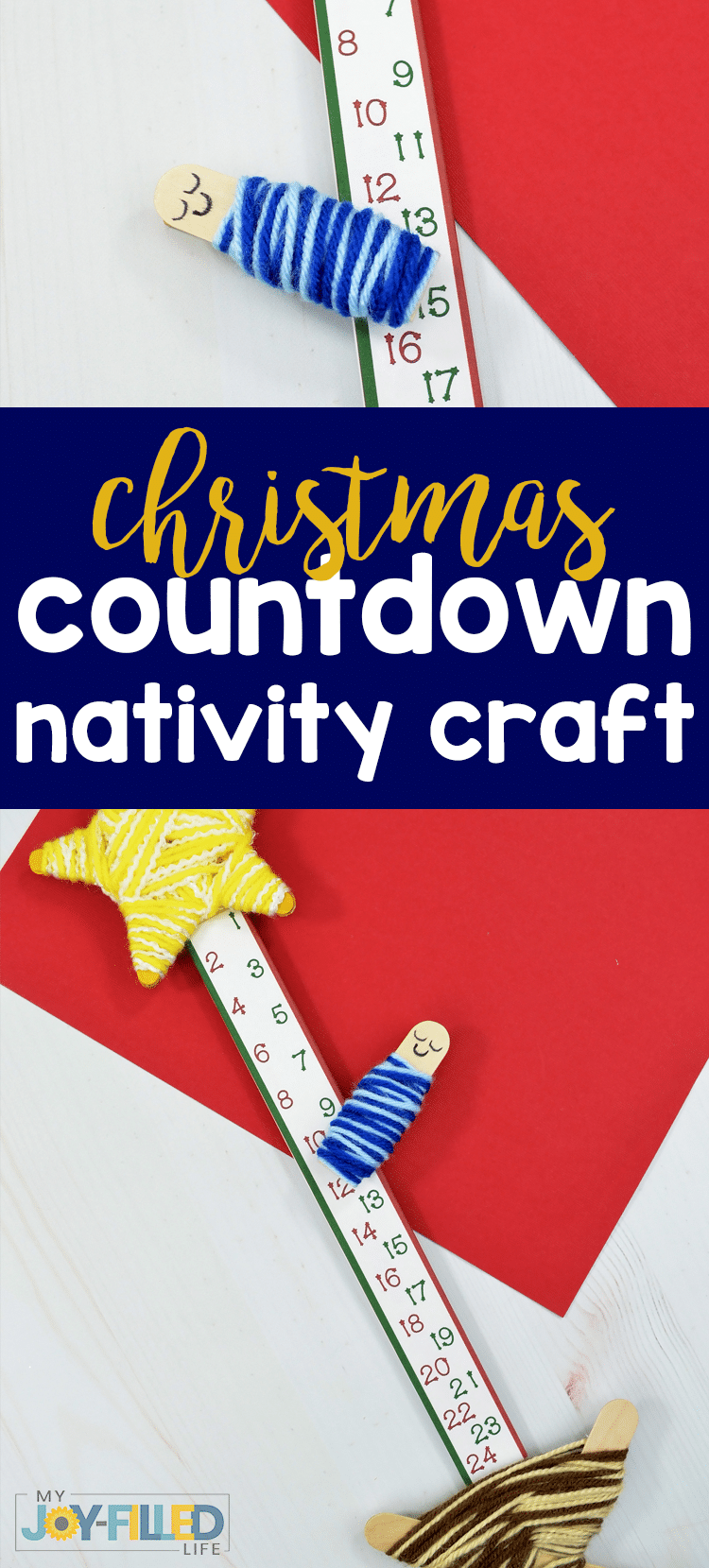 You may also like: