Ahhh… fall. Fall is my favorite time of year! I love the cool, crisp mornings, the trees exploding in color, the bustle and excitement of holiday preparation, and yes, I love pumpkin spice EVERYTHING. But did you know that there are some times when pumpkin spice is not so nice?
GASP! WHAT?!
I can hear the chorus of desperation as everyone in unison groans – "Oh please tell me you're kidding! Don't take this from me!" Well set your mind at ease, my friends. Although there are times when pumpkin spice is not so nice, there are plenty of ways for us to enjoy this delicious part of fall!
So when is pumpkin spice not so nice?
Pumpkin spice is actually totally delicious, right? The combination of freshly baked pumpkin mixed with the natural spices of cinnamon, ginger, nutmeg and cloves is truly the taste of fall. The problem arises when we think we can improve upon nature. You know, like when pumpkin spice lattes don't contain any pumpkin or any spice? Or when you walk into craft stores and develop an instant headache because of the powerful "spice" scent? It is this synthetic, chemically laden, artificial approach that is the problem. Many, if not most of the chemicals making up artificial fragrances are dangerous to us.
Scented candles are a perfect example of how artificial fragrances get into our homes and bodies, causing long-term damage. And yes. I know. I love candles – and you must, too, because it's a multi-billion dollar industry. But there are a few things you should know before you go out to buy that Pumpkin Spice – scented candle for your table's fall centerpiece.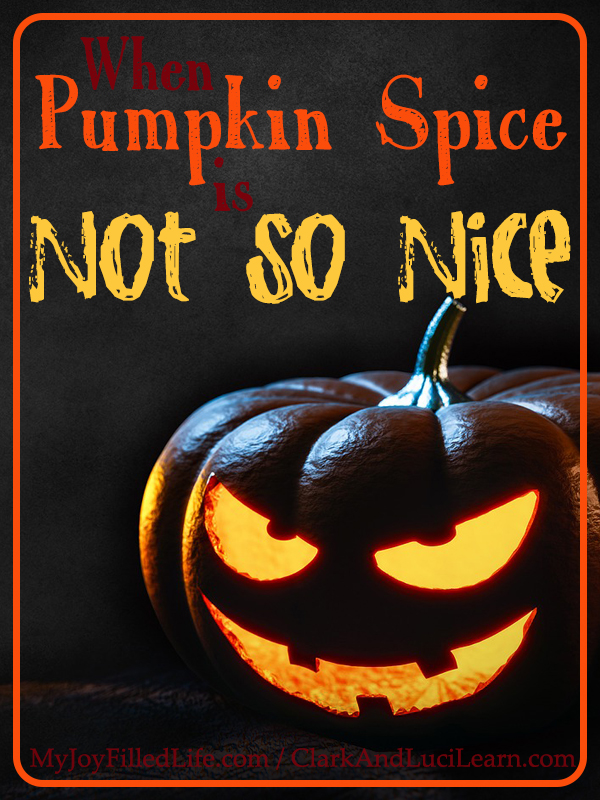 What You Need to Know About Scented Candles
Scented candles are full of synthetic fragrances. This means that the scent is made up of a secret recipe, typically packed with tons of unregulated, untested, and toxic chemicals which cause indoor pollution and diseases such as asthma, lung damage and cancer.
Scented candles, when burned, release several compounds such as alcohols, aldehydes (formaldehyde), and hydrocarbons such as Benzene. Benzene is a commonly used industrial solvent. According to the American Cancer Society, Benzene is known to cause cancer.
Scented candles also release polycyclic aromatic hydrocarbons (PAHs). PAHs are groups of many different chemicals, which come from burning coal, oil, gasoline, trash, tobacco, and wood etc. These are also known carcinogens. According to the American Cancer Society, PAHs are listed as "reasonably anticipated to be human carcinogens." Whether "reasonably anticipated" or not, I don't care to be inhaling that disgusting list of grossness.
When burned, scented candles release soot and fumes similar to automobile exhaust. The more fragrance in the candle (there's lots of fragrance in pumpkin spice!), the more the soot. This dangerous combination of compounds is what leads to acid rain. We know the damage this causes to our planet, but have we given a thought to the fact that we are allowing this very thing in our homes?
Scented candles emit dangerous pollutants even when not burning. Certain scented candles are actually worse when not burning
What are the Alternatives?
Thankfully, nature has provided us with fantastic alternatives to petroleum-based wax with artificial fragrances. Essential oils are highly fragrant compounds which are extracted from plants. They can be added to any DIY project, cleaning solutions, personal care products, even your food! When diffused in the home, not only do they provide incredibly delicious scents, but they purify the air and provide wonderful health benefits.
Give the gift of health to your family this year. Take the step to eliminate candles, and make the transition to essential oils. Of course, you must be sure they are pure (more information here), or you are in no better place than where you started. Here are a few personally tested, far-better-than-scented-candles, fantastic fall essential oil diffuser blends for you to enjoy.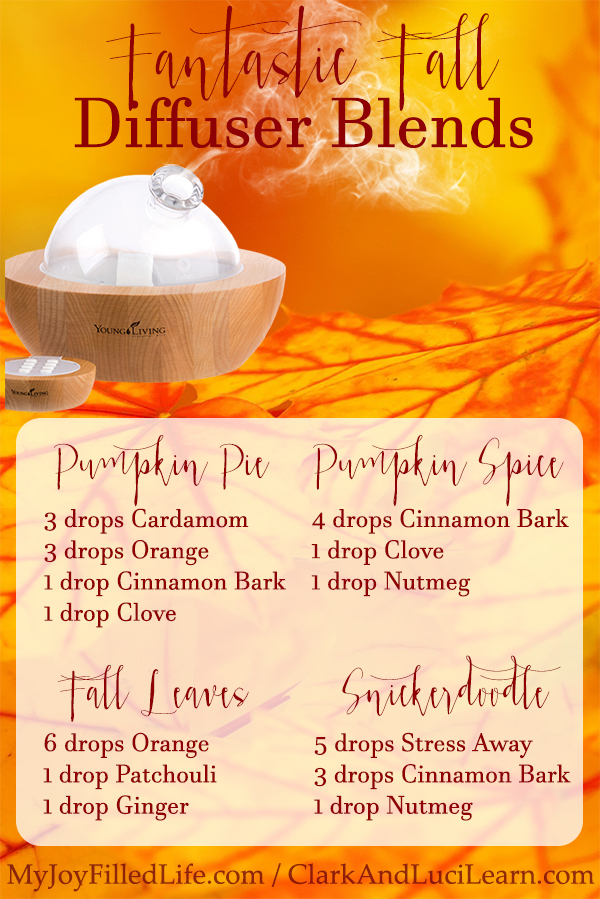 Save
The following two tabs change content below.
Joanna lives with her husband and two young children near Dallas, Texas. She is a full-time Registered Nurse and Natural Health Educator, as well as a Homeschool Mom to her two children. She loves laughing, keeping things real, freedom, anything creative, travelling and photography. She is incredibly passionate about natural health and how this can benefit us, our children and our families. You can find her on
Facebook
and at her blog,
Clark and Luci Learn
, where she talks about all of it.