For 2017 I created monthly scripture copywork calendars that provided a full year of daily scripture copywork that focused on a different character quality each month.
They were a HUGE hit!
I wasn't anticipating how popular they would be and hadn't planned to continue making them into 2018. Well, 2018 arrived and I had tons of emails from readers asking if I would be making calendars for 2018. I wanted to give you all what you wanted, but I didn't do it on a monthly basis. Instead, I just made one big calendar for 2018.
So, for 2019 I'm bringing the FREE scripture copywork calendars back! I will release a new scripture copywork calendar each month. Each month will focus on a different character quality. I will have each month's calendar out within a week or so of the start of that month.
This post will have links to all of the 2019 monthly calendars as they become available.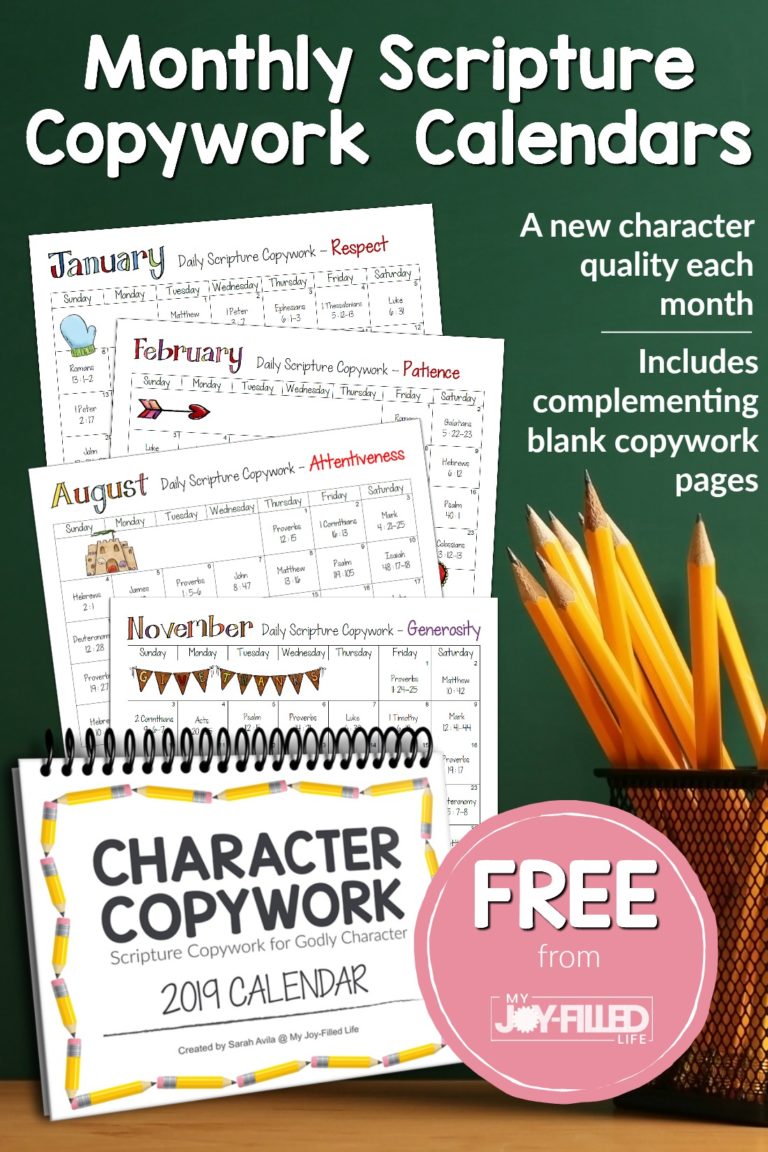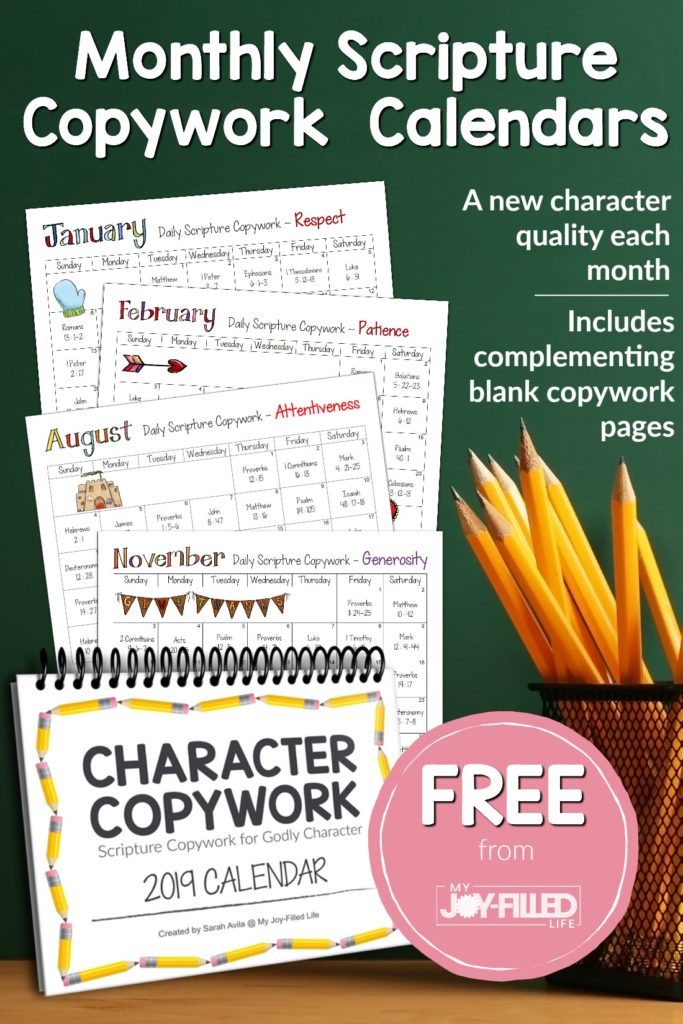 Here are the character qualities we will be covering in 2019:
If you are looking for a specific month, just click on the links below.
January – Respect
February – Patience
March – Contentment
April – Righteousness
May – Perseverance
June – Helpfulness
July – Peace
August – Attentiveness
September – Humility
October – Gentleness
November – Generosity
December – Joy
---
There are a few other options for scripture copywork calendars as well…..
Entire 2019 Scripture Character Copywork Calendar
If you'd prefer not to wait and get each month individually, you can get the entire 2019 calendar all at once for a small fee. These will be exactly the same as the free monthly ones; you can just get them all at once and be prepared for the entire year.
Perpetual Monthly Scripture Character Copywork Calendars
With the perpetual calendars you can use them month after month and year after year. They are undated versions, so you can use them again and again. I will be releasing one each month and they will be available for a small fee. These calendars do NOT have the same character qualities as the 2019 calendar; they are different.
Perpetual Scripture Character Copywork Calendar for a Year
You can also get the entire perpetual Scripture Character Copywork Calendar all at once. This calendar is the same as the Perpetual Monthly Scripture Character Copywork Calendars above; you can just get them all at once and be prepared for the entire year, and use them for years to come.
All calendars come with blank complementing copywork pages and all calendars come in both color and B&W.
---
If you would like something a little more flexible and that can be used month after month, year after year, and is NOT in calendar form, consider Character Copywork!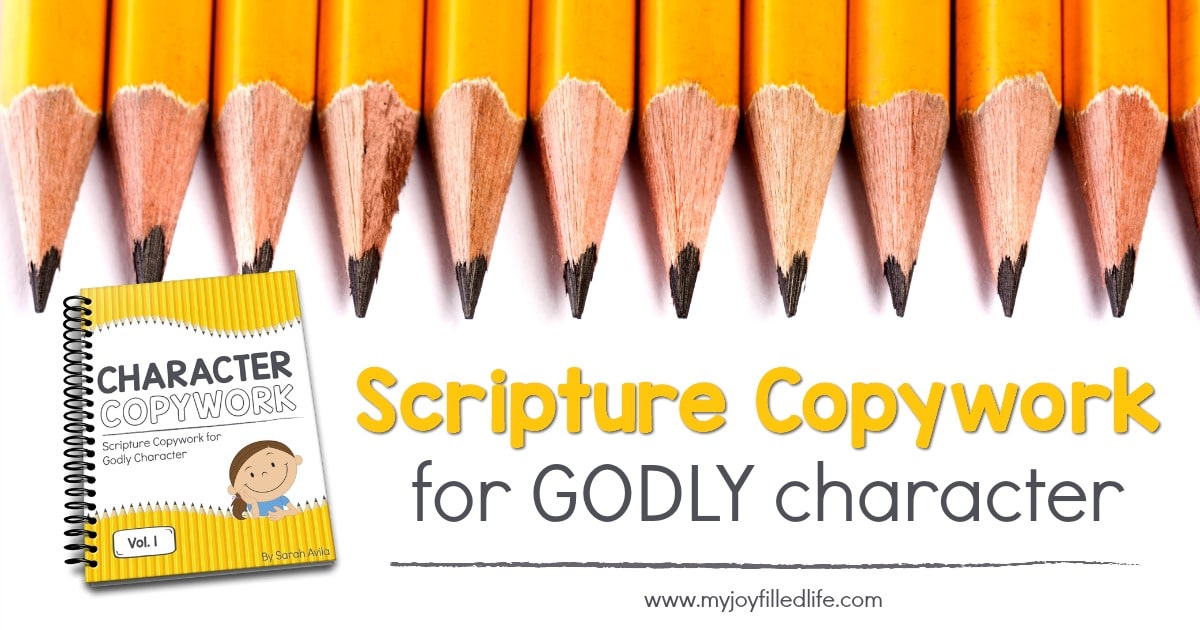 You might also like: