The monthly scripture copywork calendars are back!
For 2017 I created monthly scripture copywork calendars that provided a full year of daily scripture copywork that focused on a different character quality each month.
They were a HUGE hit!
I wasn't anticipating how popular they would be and hadn't planned to continue making them into 2018. Well, 2018 arrived and I had tons of emails from readers asking if I would be making calendars for 2018. I wanted to give you all what you wanted, but I didn't do it on a monthly basis. Instead, I just made one big calendar for 2018.
So, for 2019 I'm bringing the scripture copywork calendars back! You can get them on a monthly basis or get the entire year downloaded all at once for one low price.
Each month includes 6 blank complementing copywork pages, with two kinds of lines to choose from (one for younger and one for older kids).
You will receive both a colored version and a black and white version in the same download.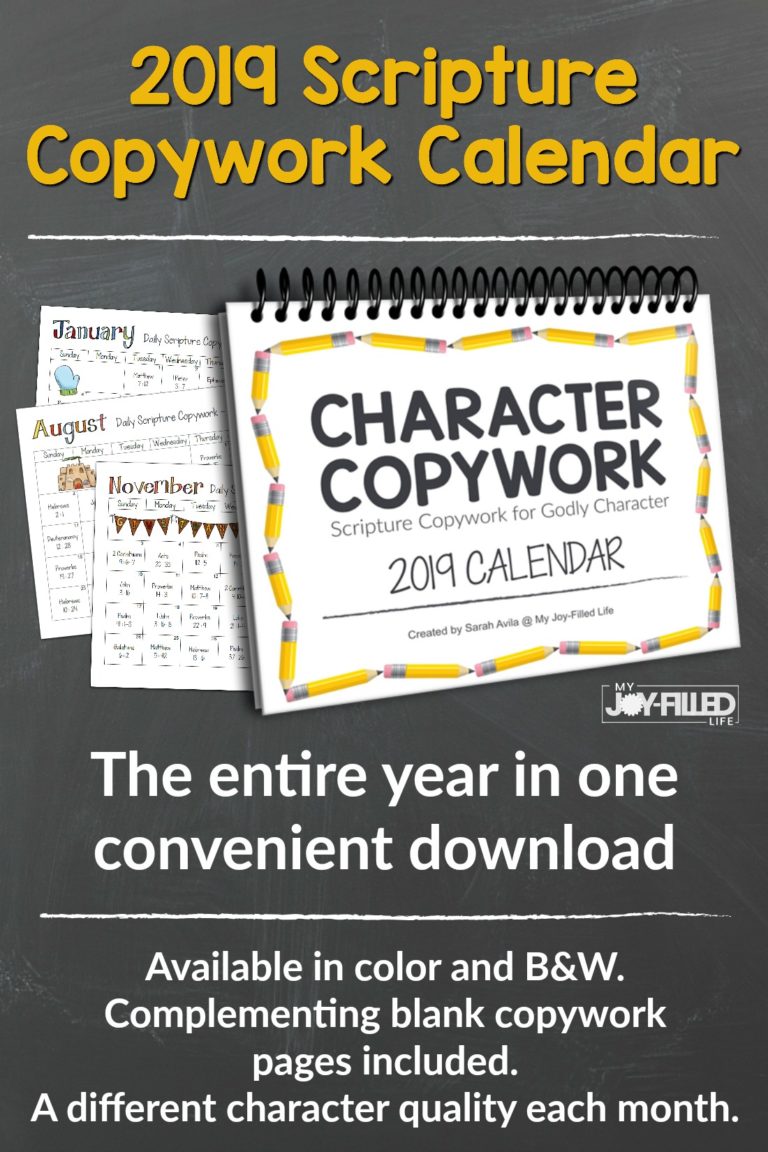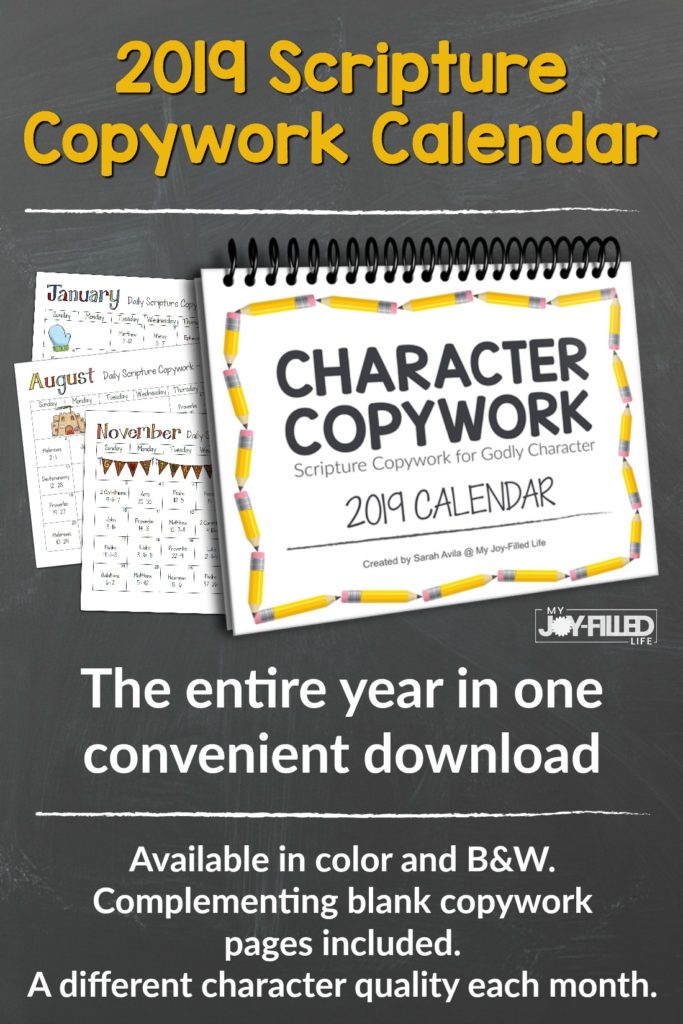 Character qualities in the 2019 calendar include:
Respect
Patience
Contentment
Righteousness
Perseverance
Helpfulness
Peace
Attentiveness
Humility
Gentleness
Generosity
Joy
Interested in a perpetual version that you can use year after year? Click here.

---
If you would like something a little more flexible and that can be used month after month, year after year, and is NOT in calendar form, consider Character Copywork!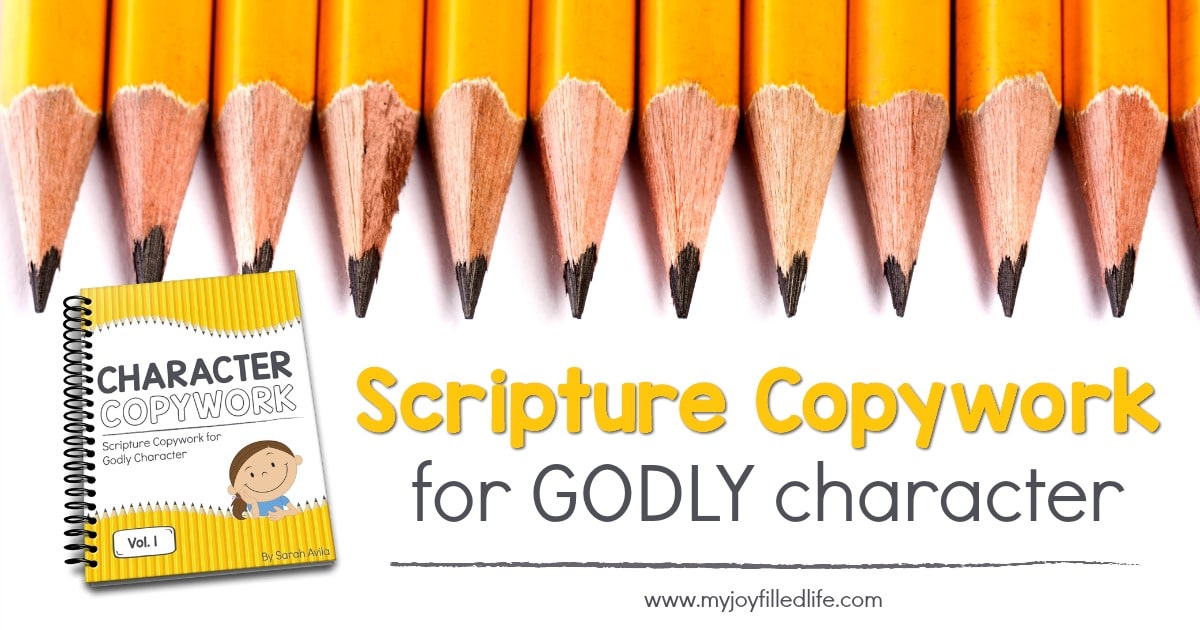 You might also like: