The 2018 Scripture Copywork Calendar is now available!
This is an updated version of the monthly scripture copywork calendars that I created in 2017.
The 2018 calendars are pretty much the same as 2017 – same character qualities and mostly the same scriptures. I changed out some of the scriptures and there are brand new copywork pages to color. The nice thing is you can get them all at once and be ready for the whole year.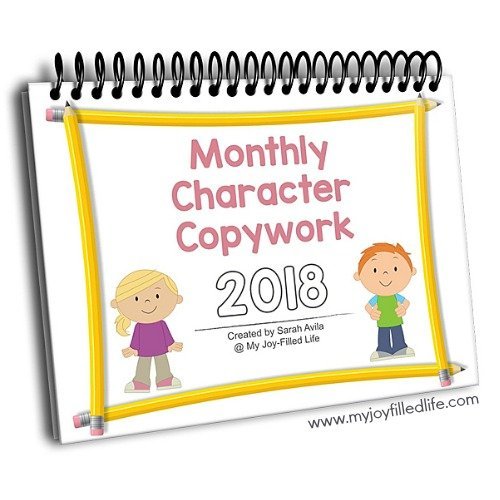 If you would like something a little more flexible and that can be used month after month, year after year, consider Character Copywork!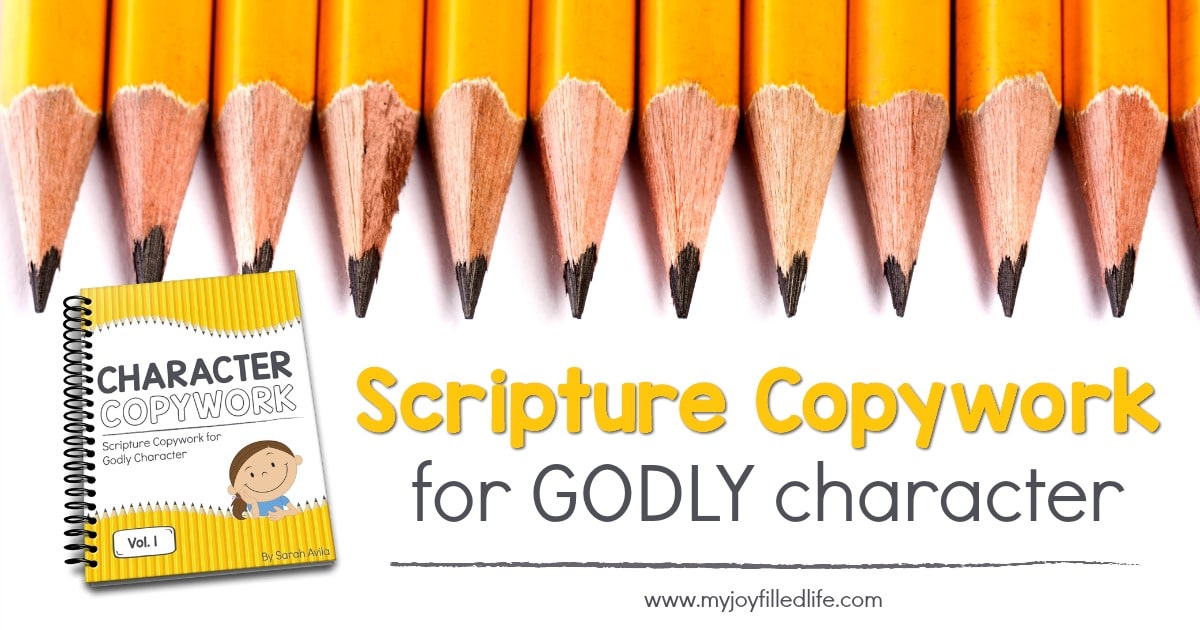 ---
The focus of the copywork for October is the character quality truthfulness. This is a quality, that in my opinion, is super important. Children should learn about honesty and truthfulness as early as possible to hopefully avoid struggles with lying in the future.
This month's scriptures not only focus on being honest, but also that we find Truth in our Lord and that God IS Truth.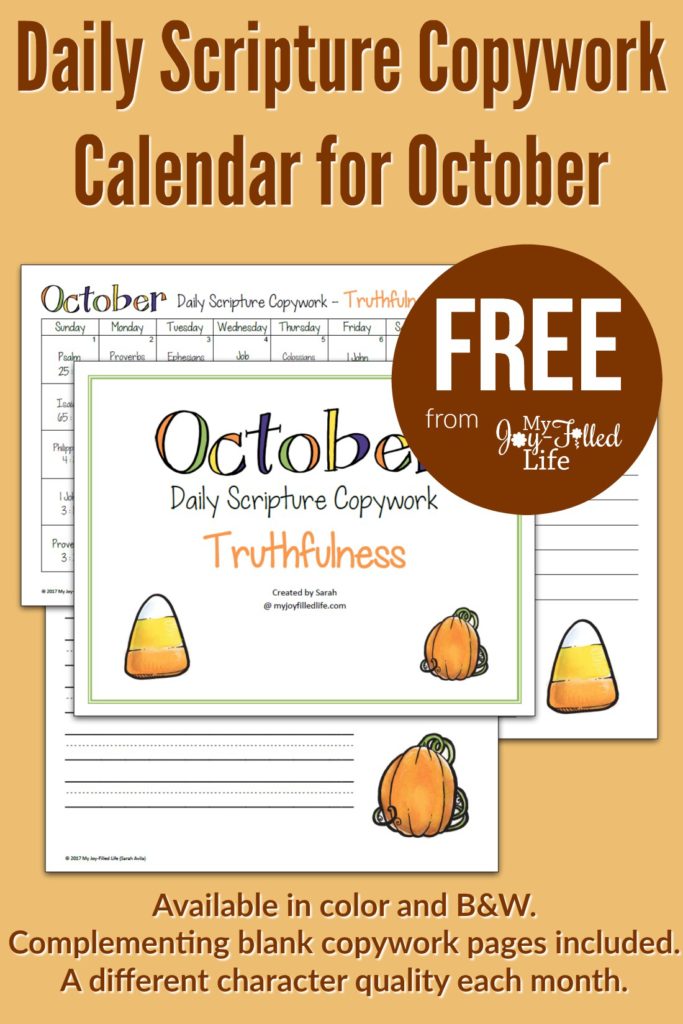 Just download and print out the calendar, look up the daily scripture in your favorite Bible, and copy the scripture into any notebook or onto any paper. I have also included some blank copywork pages to go along with each month if you'd like to use those. Each monthly calendar and complementing blank copywork pages are available in color and B&W.
Here are the character qualities we will be covering in 2017:
If you are looking for a specific month, just click on the links below.
January – Kindness
February – Love
March – Obedience
April – Forgiveness
May – Courage
June – Responsibility
July – Self-control
August – Respect
September – Diligence
October – Truthfulness
November – Gratitude
December – Faithfulness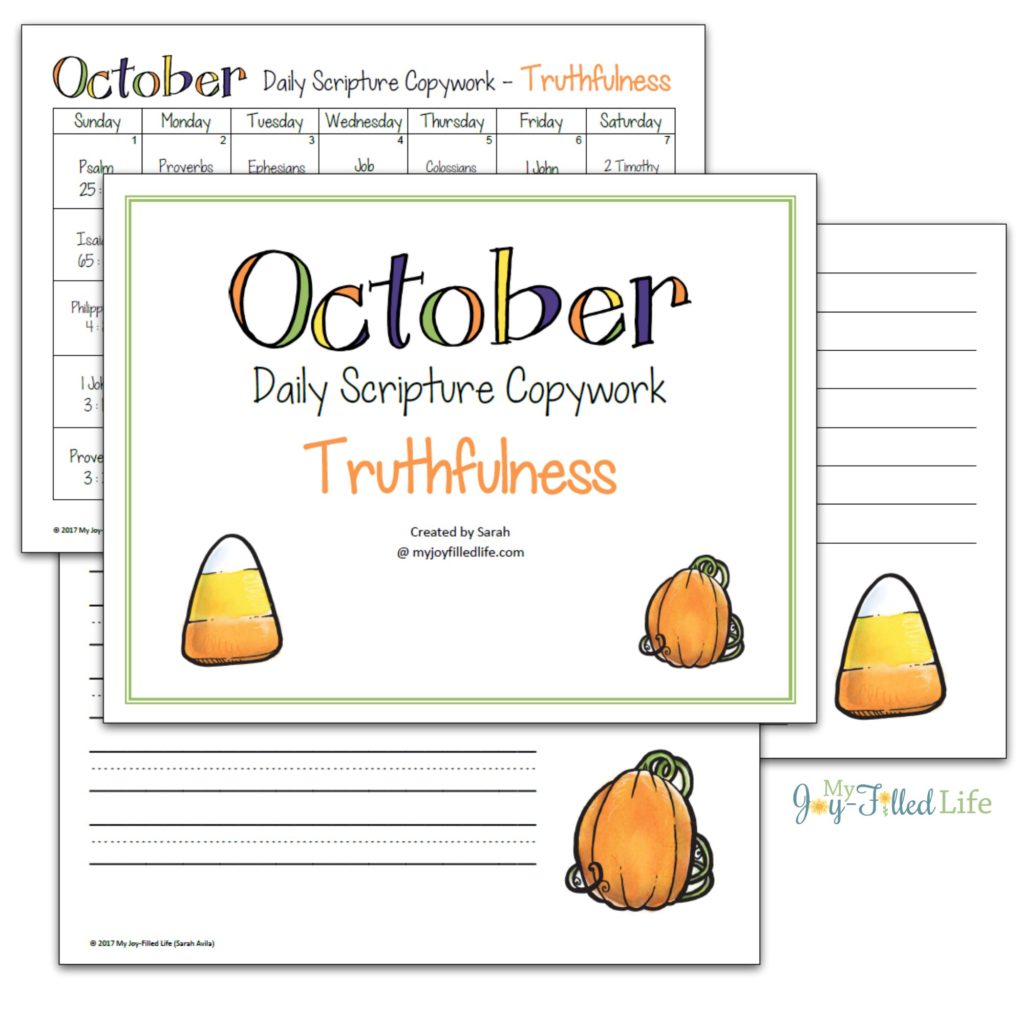 Copywork offers many benefits to kids, including memorization, improving penmanship, and working on grammar skills. And with these daily scriptures, they will also get reinforcement in certain character qualities. Plus this is a great way for kids to learn how to look up scriptures in their Bible.
You might also like: