To get December's FREE printable scripture copywork calendar, just click on the yellow/orange DOWNLOAD NOW button below, add the calendar to your cart and go through the check out process (don't worry, you won't be charged, or even asked for payment). After the checkout process is complete, you'll be redirected to a page with the download link, as well as, receive an email with the link (be sure to check your spam folder).
I'm offering this printable calendar FREE to My Joy-Filled Life subscribers. As a subscriber to My Joy-Filled Life you will get weekly(ish) updates and occasional information about great freebies, giveaways, and offers. If you're not already a subscriber, going through the checkout process to get this free calendar will add you to the list. You can unsubscribe at anytime, but I hope you'll stick around for a bit to see what we have to offer here.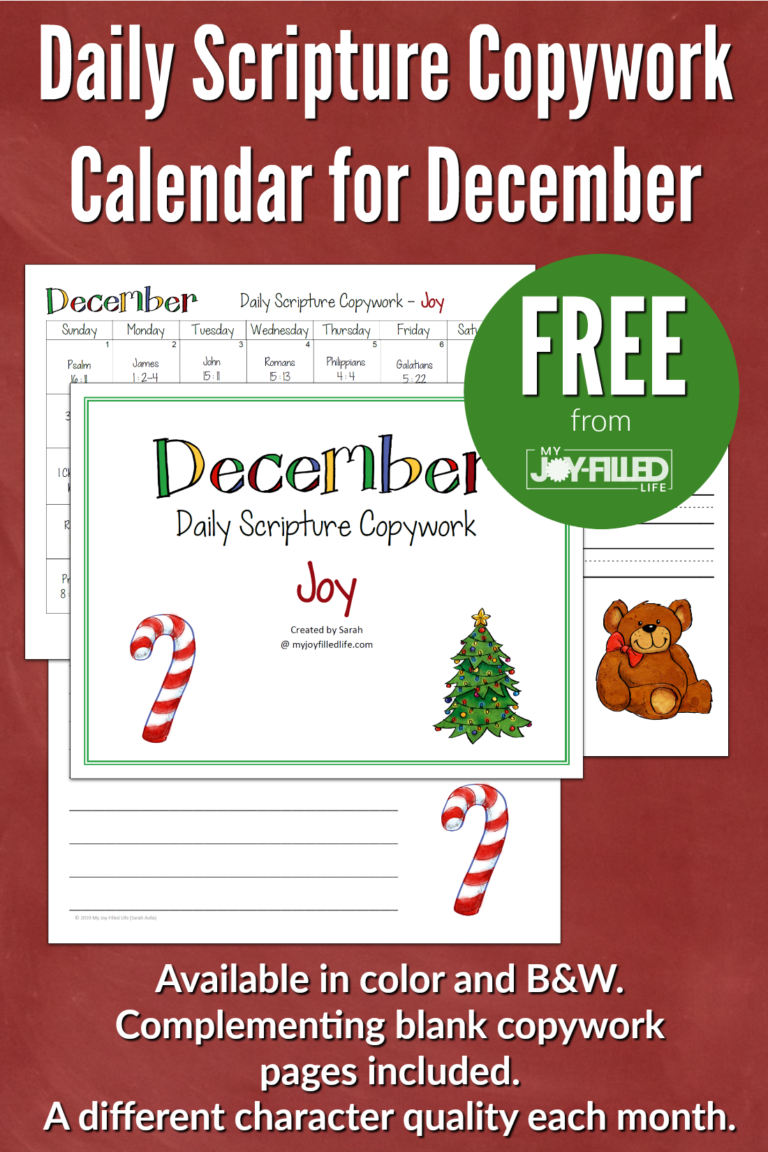 The character quality for December 2019 is JOY.
Just download and print out the calendar, look up the daily scripture in your favorite Bible, and copy the scripture into any notebook or onto any paper. I have also included some blank copywork pages to go along with each month if you'd like to use those. Each monthly calendar and complementing blank copywork pages are available in color and B&W.
Click here to see ALL of the 2019 character qualities.
Copywork offers many benefits to kids, including memorization, improving penmanship, and working on grammar skills. And with these daily scriptures, they will also get reinforcement in certain character qualities. Plus this is a great way for kids to learn how to look up scriptures in their Bible.
BRAND NEW!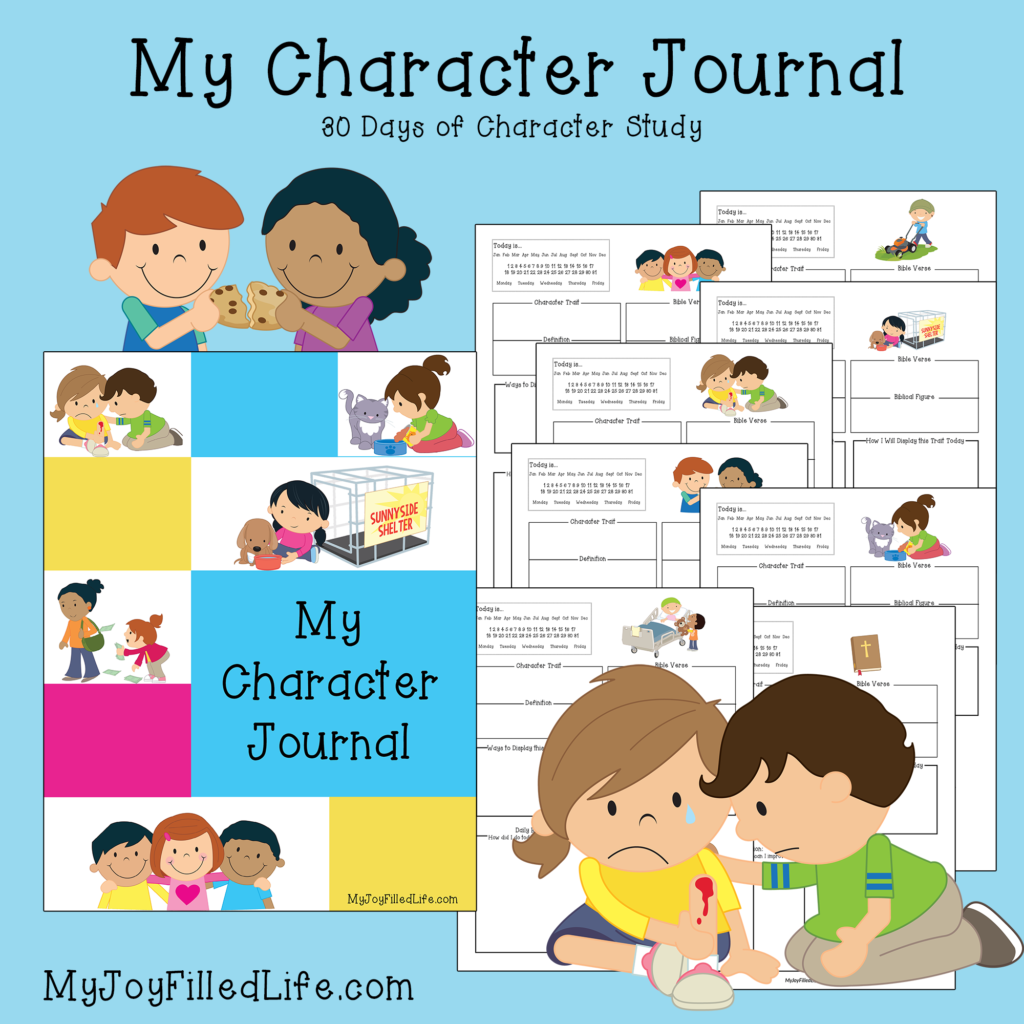 ---
Something new with the scripture copywork calendars this year is that there are several options to choose from.
Here are the different options available for the scripture character copywork calendars:
2019 Monthly Scripture Character Copywork Calendars
Just like in 2017, I will release a new scripture copywork calendar each month. Each month will focus on a different character quality. I will have each month's calendar out within a week or so of the start of that month. And these calendars will be FREE for subscribers!
Entire 2019 Scripture Character Copywork Calendar
If you'd prefer not to wait and get each month individually, you can get the entire 2019 calendar all at once for a small fee. You can find that here. These will be exactly the same as the free monthly ones; you can just get them all at once and be prepared for the entire year.
Perpetual Monthly Scripture Character Copywork Calendars
With the perpetual calendars you can use them month after month and year after year. They are undated versions, so you can use them again and again. I will be releasing one each month and they will be available for a small fee. These calendars do NOT have the same character qualities as the 2019 calendar; they are different.
Perpetual Scripture Character Copywork Calendar for a Year
You can also get the entire perpetual Scripture Character Copywork Calendar all at once. This calendar is the same as the Perpetual Monthly Scripture Character Copywork Calendars above; you can just get them all at once and be prepared for the entire year, and use it for years to come.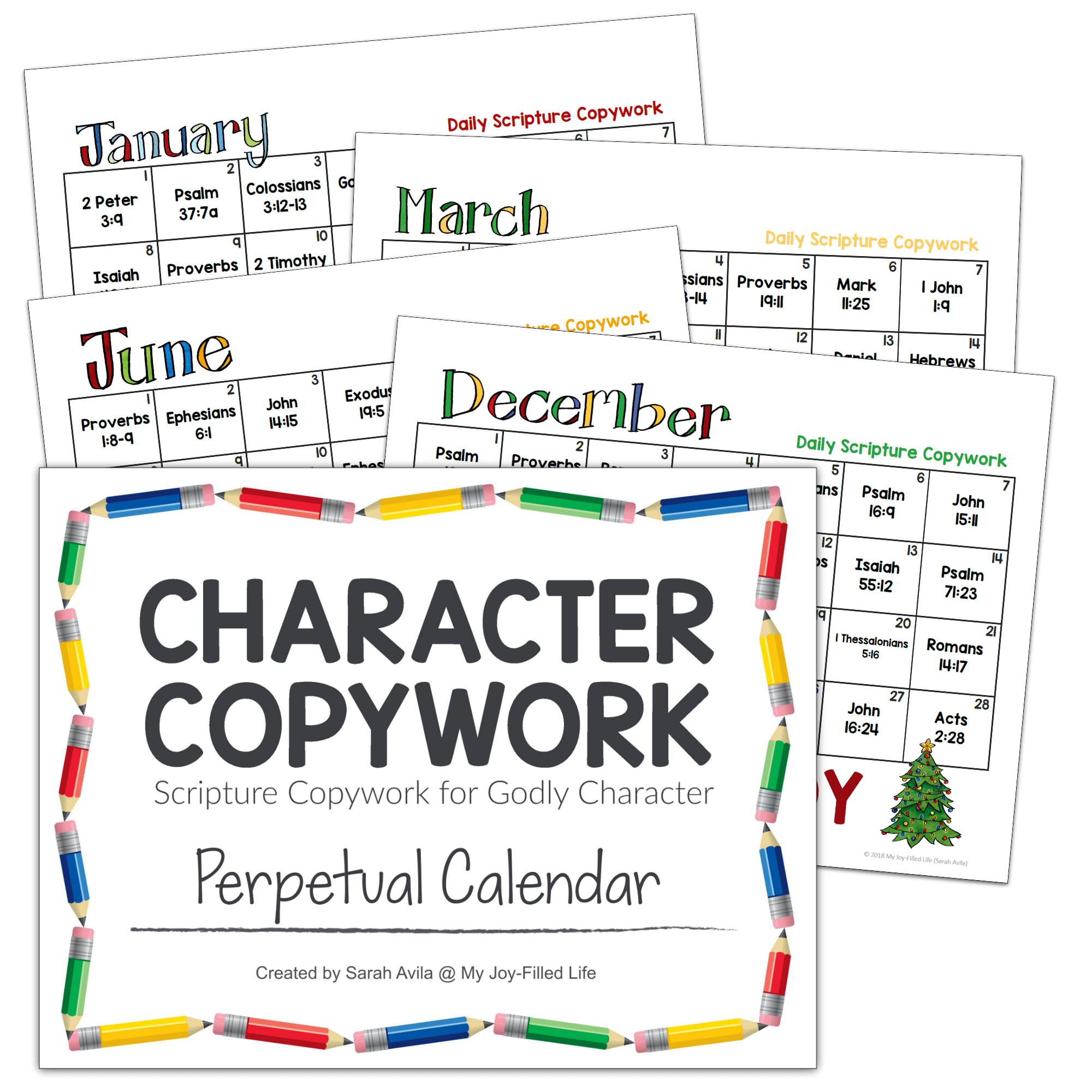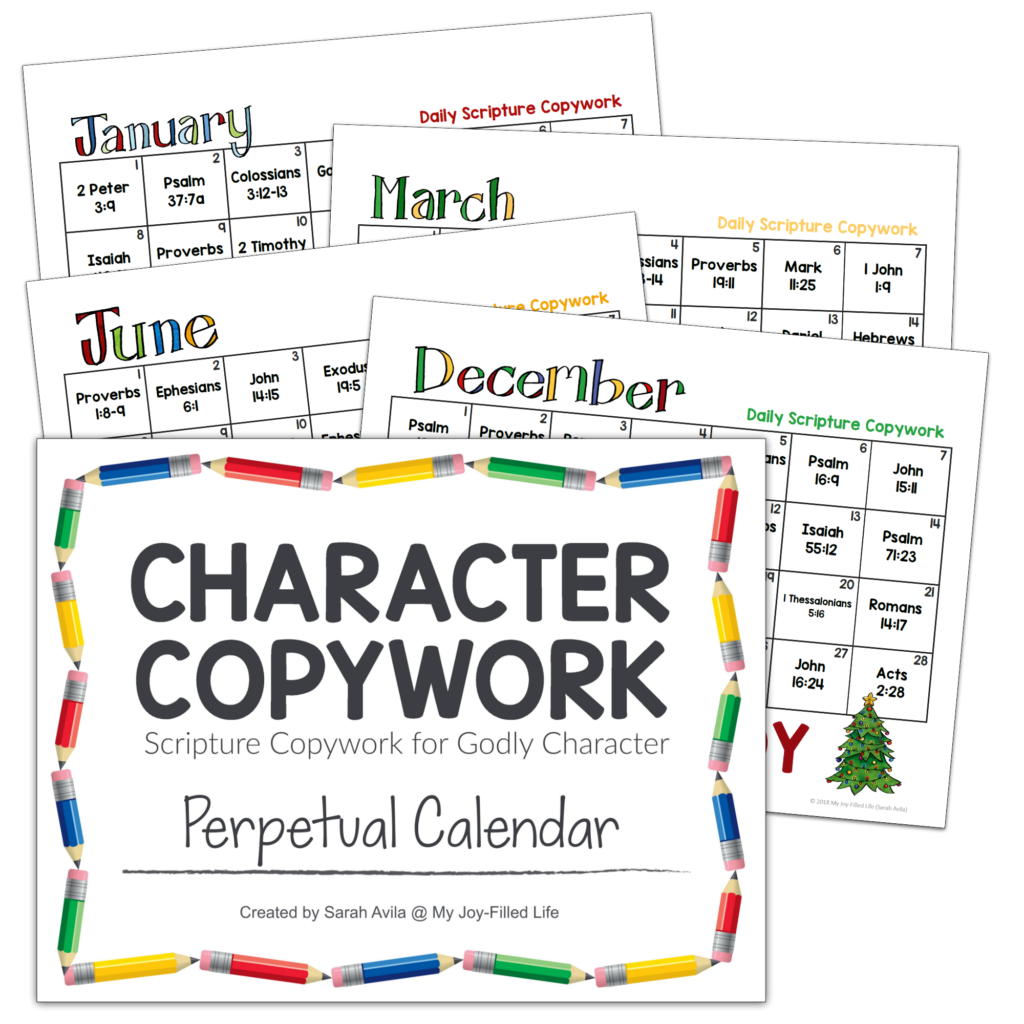 All calendars come with blank complementing copywork pages and all calendars come in both color and B&W.
---
If you would like something a little more flexible and that can be used month after month, year after year, and is NOT in calendar form, consider Character Copywork!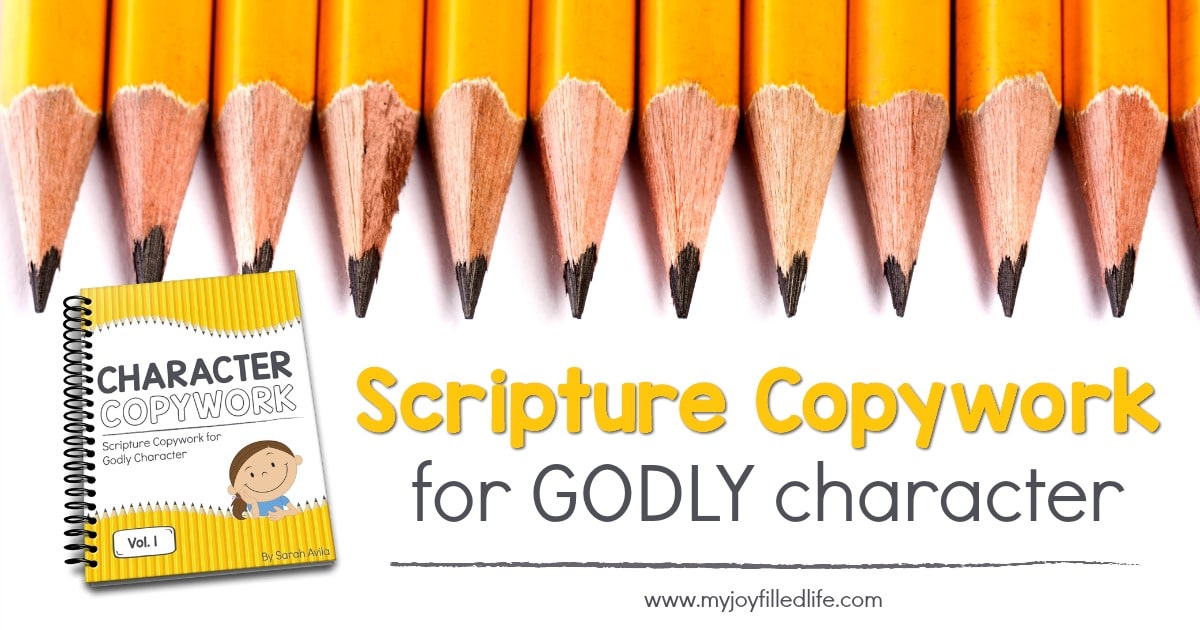 You might also like: