Choosing curriculum for your homeschool can be downright stressful and overwhelming. There are so many resources and curriculum to choose from, and of course you only want the best for your kids.
But what is the best? 
There is no one-size-fits-all when it comes to homeschool curriculum (if we wanted that, wouldn't our kids just be in public school?).   One family's absolute favorite curriculum, might be a failure in your home.  What works for one child (even within the same family), might not work for another.
So how do you choose? 
My best advice is to do your research, narrow your choices down to your top three, do even more in depth research on those three, pray, and then make your decision. 
And to be honest, you might choose something that doesn't end up working for your family or your child, and that's okay!  It's okay to ditch what's not working and try something else.  Thankfully, many homeschool companies offer free trials and free samples for you to try out before you buy, so be sure to take advantage of these and use them before you hand over your money. 
This curriculum post is all about math and what I feel are the top 12 math curriculums on the market. As a homeschool mom of 8 for going on 14 years, and also a homeschool curriculum reviewer, I've used, tried, researched, and explored a lot of homeschool curriculums.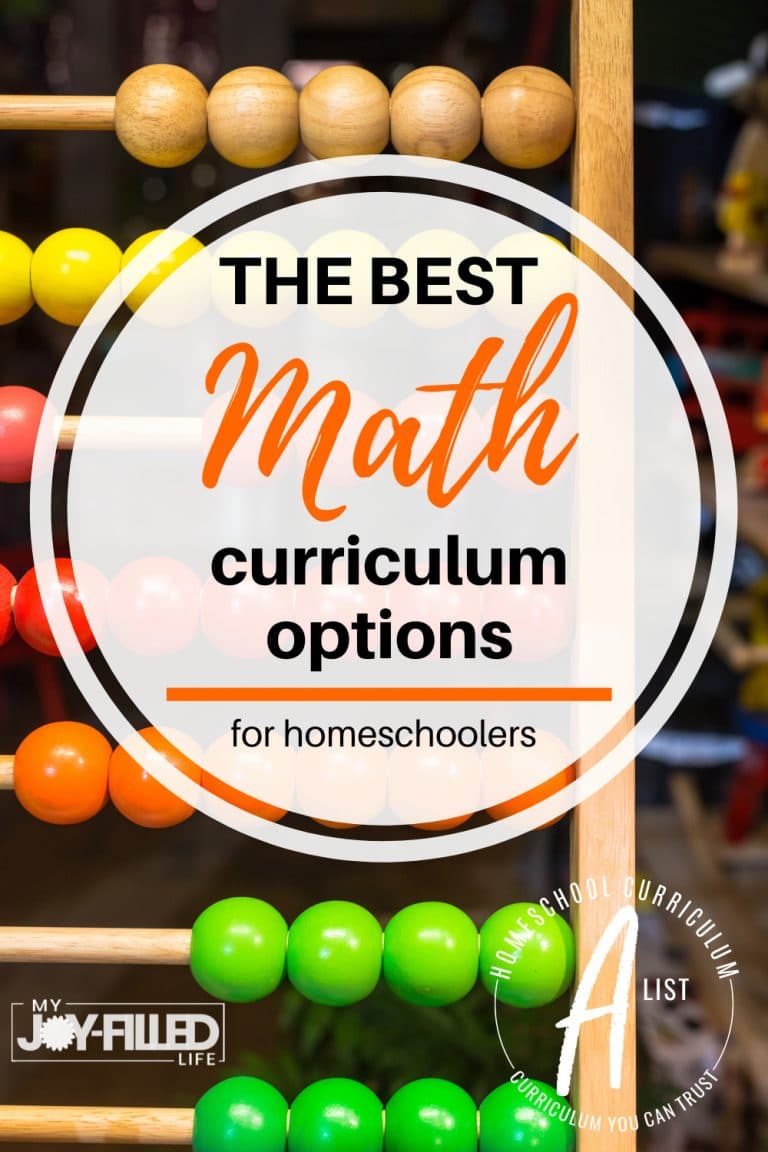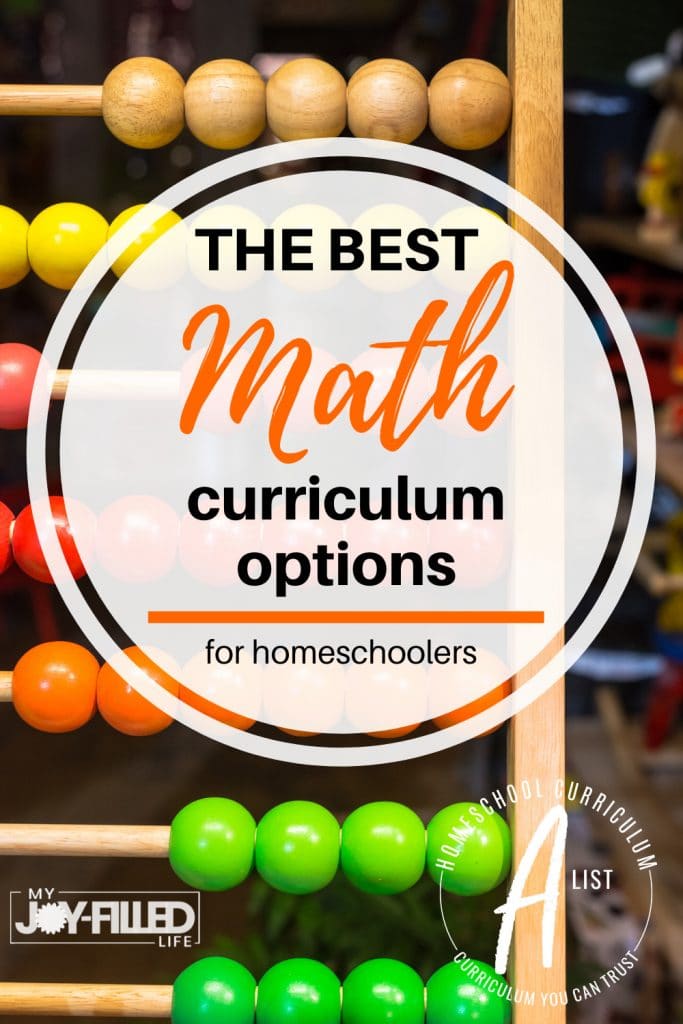 Now that we are half way through our homeschool journey (yes, I've been homeschooling for 14 years and have 14 more to go), I've decided to really reevaluate the curriculum and resources we are using in our homeschool and make some changes to breathe life back into our homeschool.  So now I'm researching and exploring even more!
I'm hoping to save you all some time and energy and do some of the legwork for you.  Since I'm already doing my own research, why not share what I've found and what I believe to be the top math options available?
Below you'll find a breakdown of what I feel are the best math curriculums on the homeschool market – I'm calling it the Homeschool Curriculum A-List! I'll be creating more lists for other subjects throughout the summer as I do my own research for my own family.

You'll also find a printable comparison chart of these top 12 math curriculums below. Once you narrow down your options, you can really start digging into your top choices and doing your own research.  To help you with that, just click over to the publishers website, check out the reviews I've linked to from some of the top homeschool bloggers, and use these curriculum comparison sheets to take notes.
A note on the prices listed – these are the suggested retail prices and/or the regular prices listed on the publishers' websites, but in some cases you may be able to find the curriculum for cheaper through places like Christianbook.com or Rainbow Resource Center or you may even be able to find some good used copies.
A note on secular listings – the downloadable comparison chart makes mention of whether the curriculum is secular or Christian.  Now with a math program, you aren't typically going to run into secular/religious topics that you likely would in a science or history curriculum.  So, since it's hard to tell a publisher's or author's worldview in a math curriculum based on the material, I simply noted if there is Christian content in the material (that I am aware of based on personal experience and research) or if there isn't, in which case I denote them as either Christian or secular (meaning secular homeschoolers will likely have no problem with the content).