Advent calendars are a fun way to count down to Christmas and most of us are familiar with more traditional advent calendars that contain small sweets or tiny ornaments. If you're tired of the same old-same old, keep reading to find thirteen non-traditional advent ideas to help you celebrate the upcoming holiday. Many of these ideas can be found to purchase online, but similarly, many can also be done as DIY projects. Choose one of these creative ways to countdown to Christmas that suits your family and lifestyle.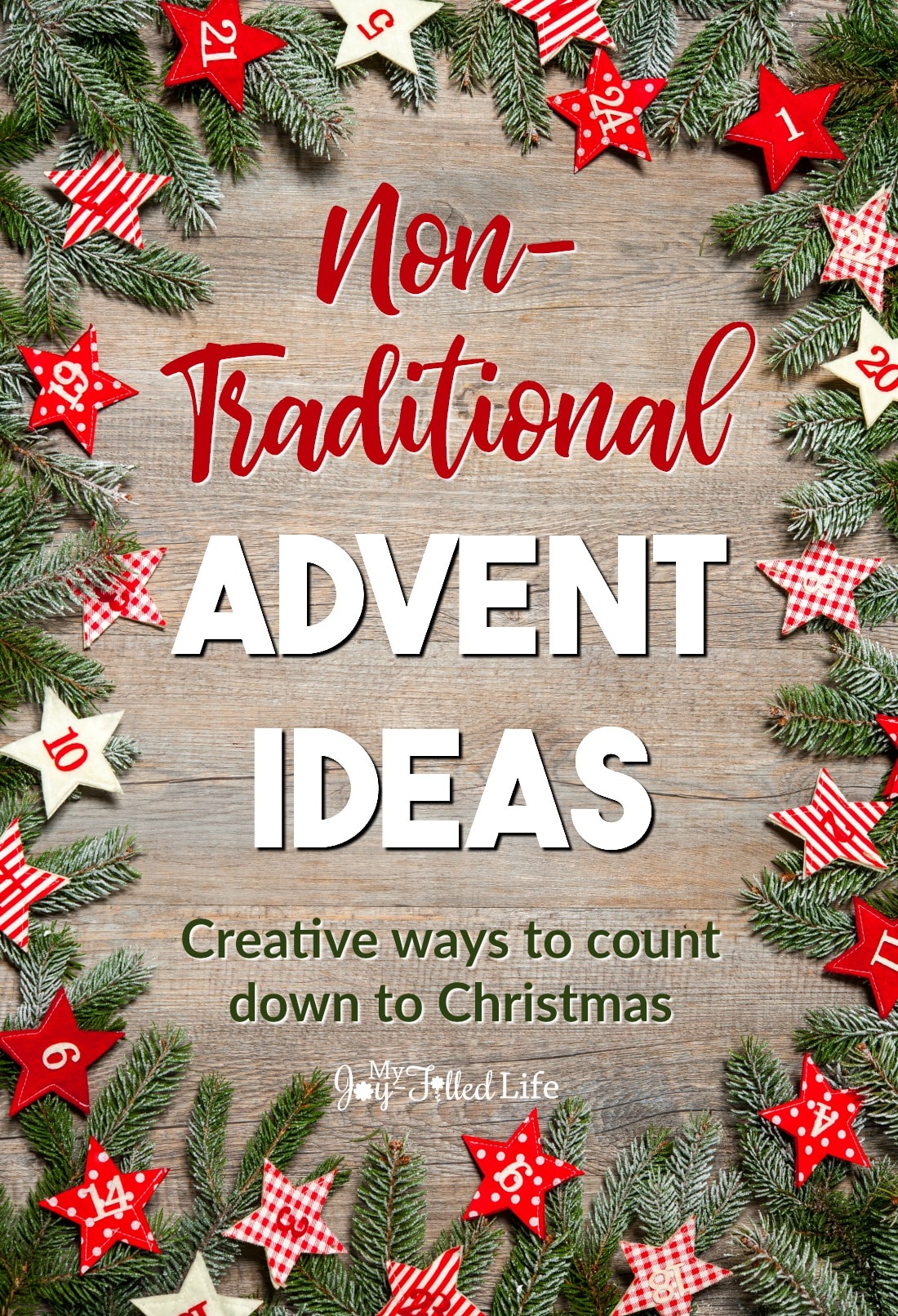 Food Bank Collection
Round up an empty box or bin and decorate it if you want, to add some Christmas cheer. Each day of December choose a non-perishable food item and place it in the box. By the time Christmas comes you will have a box full of food to donate to a local food bank or homeless shelter. This kind of advent calendar is great for teaching kids about generosity and encourages selfless thinking.
De-clutter Challenge
Instead of adding items to the clutter in your home considering using the season of Advent as a time to de-clutter and get rid of excess stuff. Each evening in December encourage each family member to search through the house and find one of their own belongings they would like to donate to charity, sell, or throw away. By December 24th your family will have created more space in the home and you won't feel so overwhelmed by all the gifts on Christmas morning.
Random Acts of Kindness
Countdown to Christmas by doing a random act of kindness every day until Christmas. It doesn't have to be a big act every time, even something little will make someone's day. To stay organized and on top of the task, print out a calendar for December and plan out in advance what you'll do each day. Or, print out a calendar, make a list of acts of kindness ideas that you can refer to for ideas each day and then fill in the calendar once you've completed the act.
Lego Advent Calendars
Lego sells several different advent calendars. The general idea is that each day you get one small figurine or scene to build and you ultimately put together a larger scene. Purchasing one of these sets will put you out about $40 but if you've already got Lego blocks coming out your ears at home you could consider making your own Lego DIY calendar.
LEGO City Advent Calendar
LEGO Star Wars Advent Calendar
LEGO Friends Advent Calendar Building Kit
Christmas Tree
This is a great advent calendar idea for small children but it requires some DIY gumption. Create a large felt tree and hang it on your wall at toddler height. Then make 25 ornaments for the tree out of felt. Each day your toddler can add another ornament to his or her tree, the final ornament being the star on top. This advent calendar helps kids learn about the passage of time, patience in waiting for something, colors because of the different ornaments, and counting because each day the number or ornaments changes.
Gingerbread House
This is a similar idea to the Lego Advent calendar in that each day you are working towards a goal. The idea is to get a gingerbread kit and each day put together a different part. For example on day one you will do basic construction, day two could focus on one side of the roof, day three might hone in on chimney details. The idea is to put the finishing touches on the house on Christmas Eve.
Wilton Build It Yourself Holiday Town Gingerbread House Decorating Kit
Wilton Build It Yourself Deluxe Gingerbread House Decorating Kit
Create A Treat Create-a-Treat Gingerbread Ginger Bread Train Kit
Exercise
Have a different workout set for each day of advent. If you want to get specific you could do 25 days of squats, or 25 days of burpees, increasing the number each day to reach a certain goal by Christmas Day. This calendar will help you have a jump start on any weight loss New Years Resolutions and will help keep the sugar cookies off your thighs.
Movies
Round up 25 Christmas movies and try to watch one each evening as a family. If your family doesn't have time for a movie every night because of the bedtime routine, try watching one movie each Friday night and during the week mark off the days on the calendar counting down to the next movie.
Elf
Dr. Seuss' How The Grinch Stole Christmas
Home Alone
Polar Express
Poems
A poem for each and every day of the Christmas season. This is a fun DIY project and makes a great gift for poetry lovers in your life. To make this calendar more kid friendly choose simple poems that are easy to interpret.
Hot Chocolate
Similar to getting a sweet treat each day of advent, this type of advent calendar has a different twist. You can make a hot chocolate calendar yourself or do a quick web search and buy one. There are tons of prepackaged hot chocolates to choose from as well as a variety of hot chocolate recipes online. Not a hot chocolate fan? How about coffee?
Crafts
If you're a creative sort this is a great DIY Advent project for you. Choose a different Christmas craft for each day of Advent and do the craft together as a family each day. Craft choices are endless, ranging from ornaments to gift tags to making cards for family and friends.
Creativity for Kids Make Your Own Holiday Snow Globes
ALEX Toys Craft Very Merry Ornaments
Beadery Holiday Beaded Ornament Kit, Candy Cane Assortment
Christmas Carols
Print out the lyrics to 25 different Christmas songs and have a family sing along each evening. With 25 songs you've got room to choose favorites as well as less familiar tunes. If you've got musicians in your crew ask them to accompany the singing for added fun.
Recipes
Prepare 25 various recipes in the month of December. Mix it up by choosing recipes for appetizers, main dishes, breakfasts, desserts, and drinks. You'll have fun in the kitchen and your family will love getting to try new things.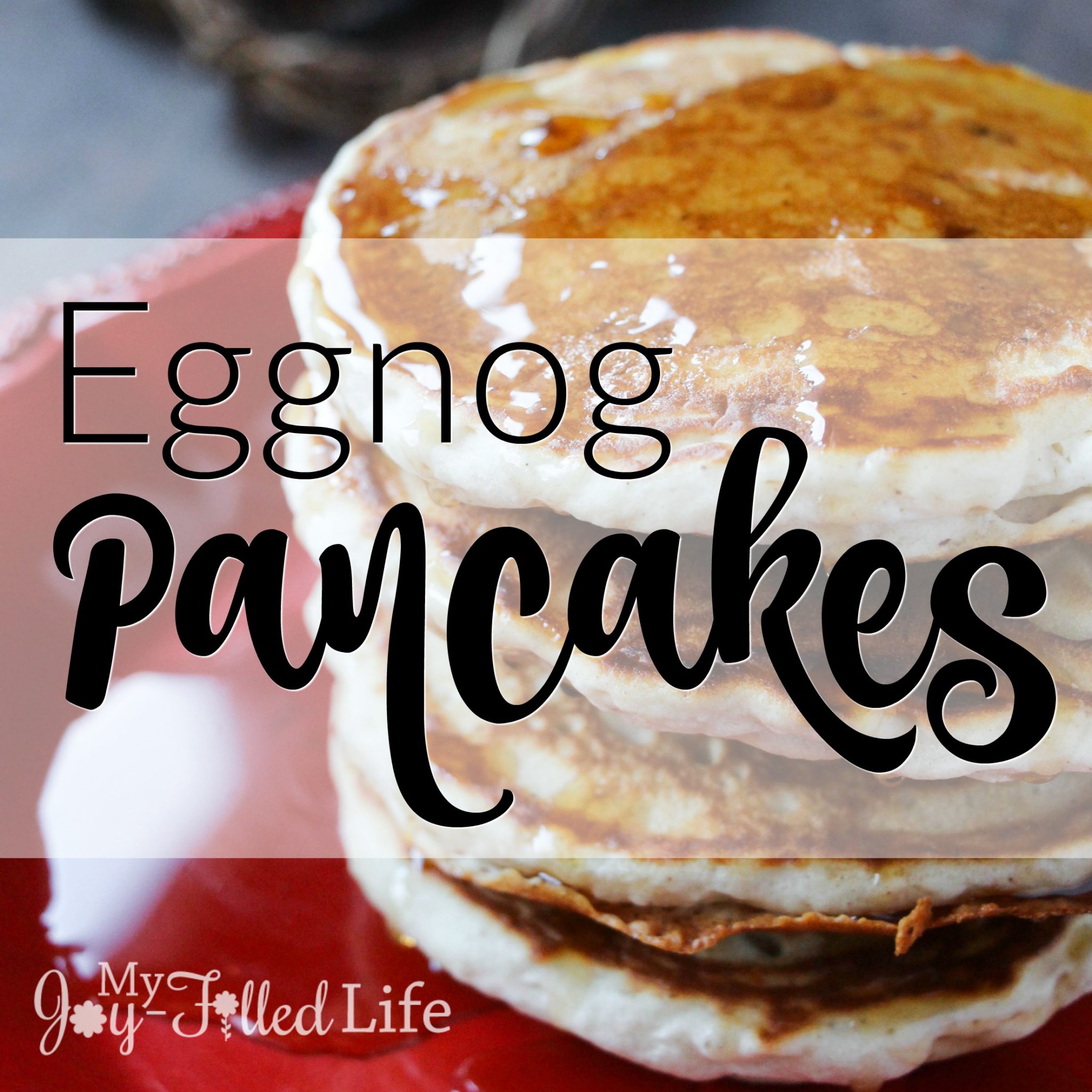 Eggnog Pancakes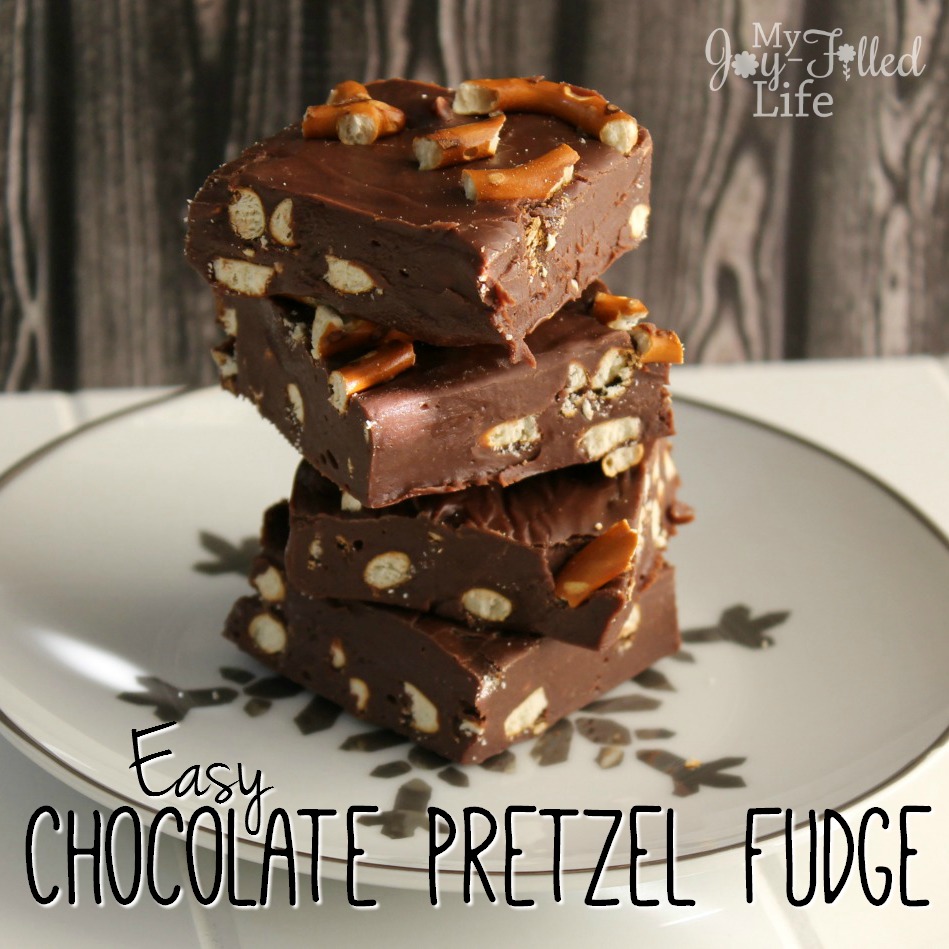 Easy Chocolate Pretzel Fudge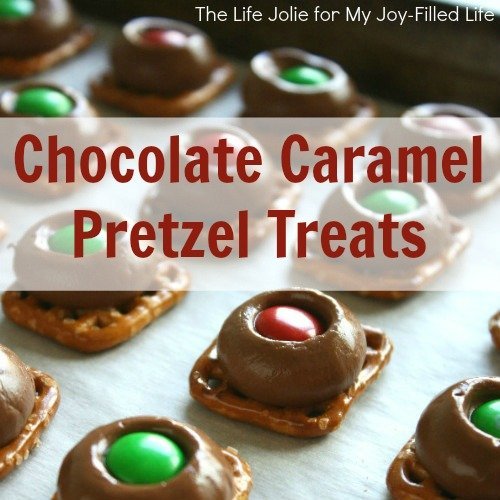 Chocolate Caramel Pretzel Treats
Do you do something special to countdown to Christmas? Share what your family does in the comments!