This Twix bar ice cream recipe is the perfect frozen treat for summer! You'll love this delicious, creamy, and sweet Twix ice cream. It's such an easy recipe that everyone will absolutely love! I mean who doesn't love an easy ice cream recipe that tastes delicious too? This ice cream recipe is a MUST TRY for summer. Just follow the easy step by step directions below to make your Twix bar ice cream.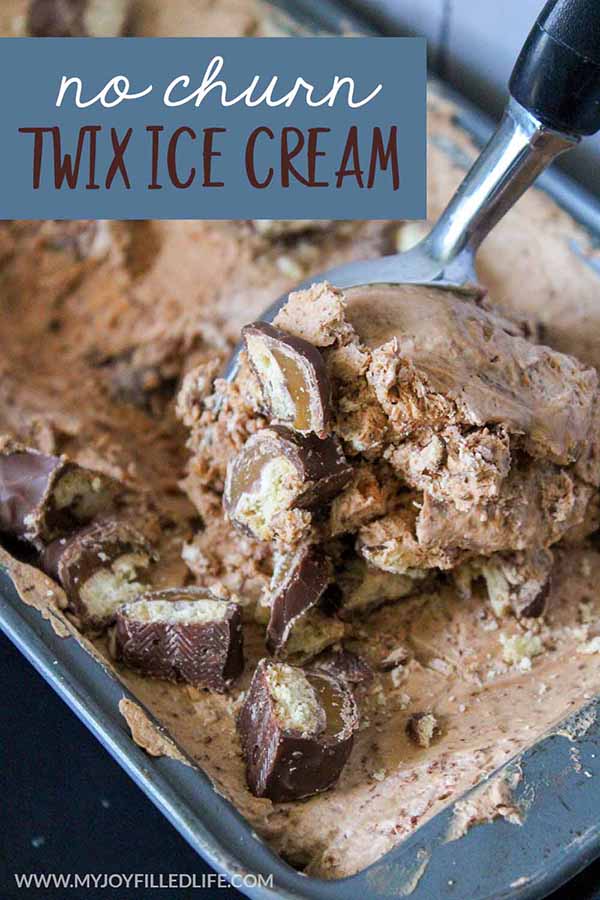 Ingredients for your Twix bar ice cream:
2 cups heavy whipping cream
1 ½ oz instant chocolate pudding mix
1 14oz can dulce de leche (You can find this in the Mexican food section of the grocery store.)
1 tsp vanilla extract
Sea salt
1 bag of Twix minis
Directions to make your Twix bar ice cream:
First of all, get your ingredients for your Twix ice cream all gathered up. This just makes it so much easier – and there aren't too many ingredients for this recipe thankfully!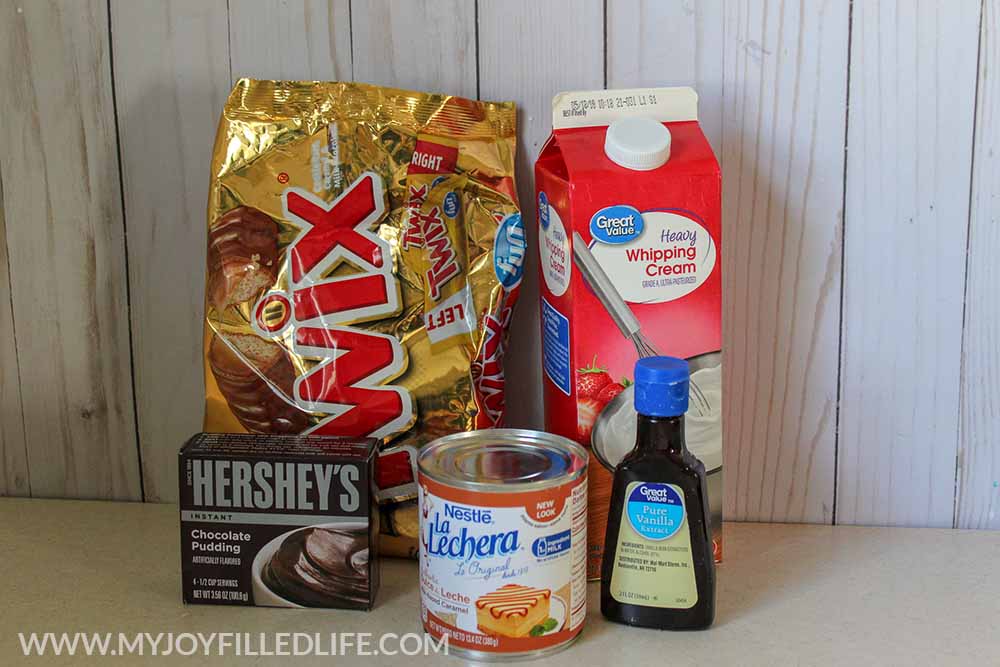 Once you've done that, time to get started on your Twix bar ice cream recipe! In a medium sized bowl, pour the heavy whipping cream and whip it until stiff peaks begin to form. A mixer is SUPER useful for this, but you can totally do it by hand if you don't have a mixer.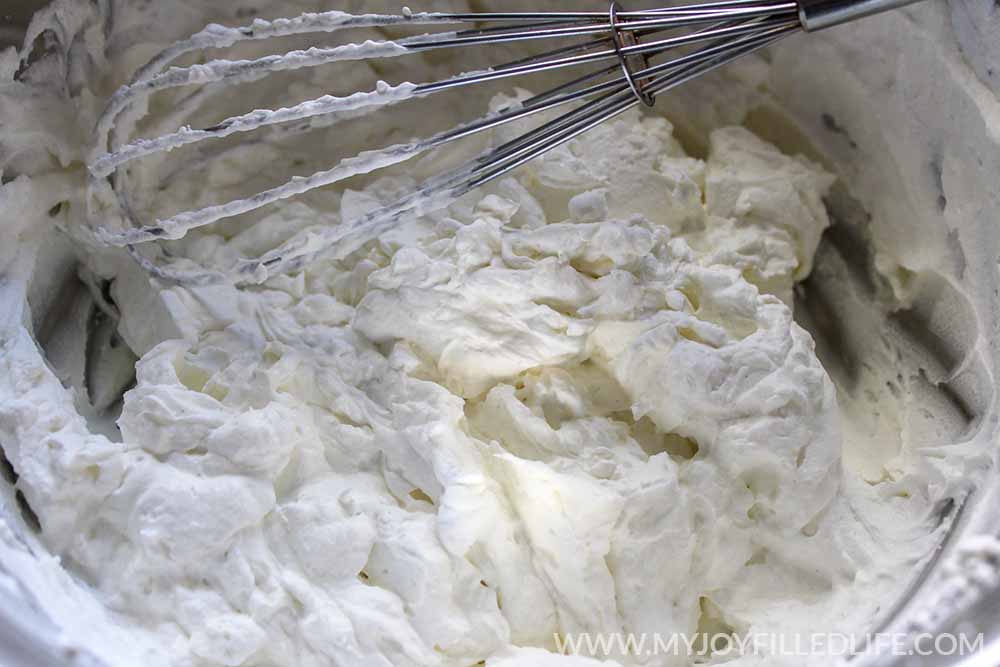 Next, add the instant chocolate pudding mix. Make sure to mix well! Then, add the dulce de leche and vanilla. Mix it in well and then sprinkle with sea salt.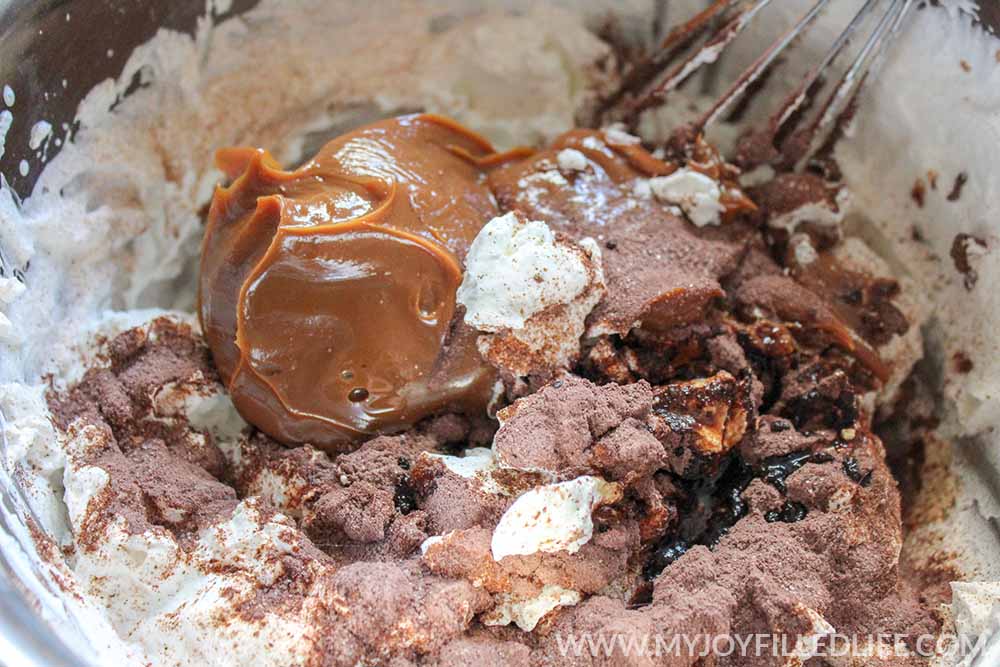 Now, coarsely chop up 10-12 Twix minis and add them to your cream mixture. Stir them up in order to combine to your mixture.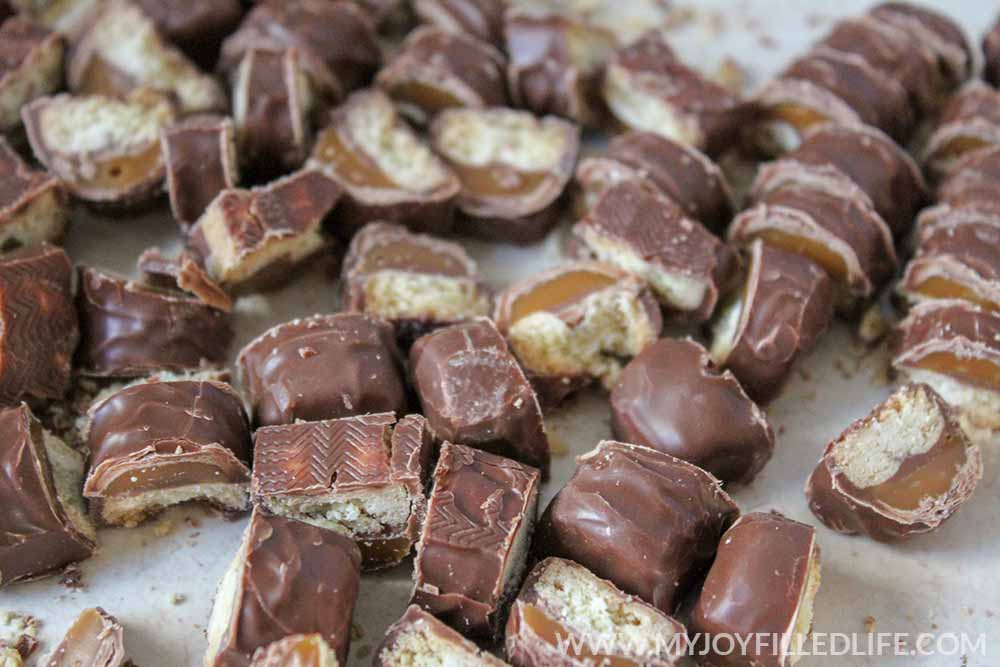 Once you've done that, time to transfer your Twix ice cream to a metal loaf pan. Cover it and put in the freezer overnight. After its had a chance to freeze overnight, chop up a few remaining Twix minis to sprinkle on top.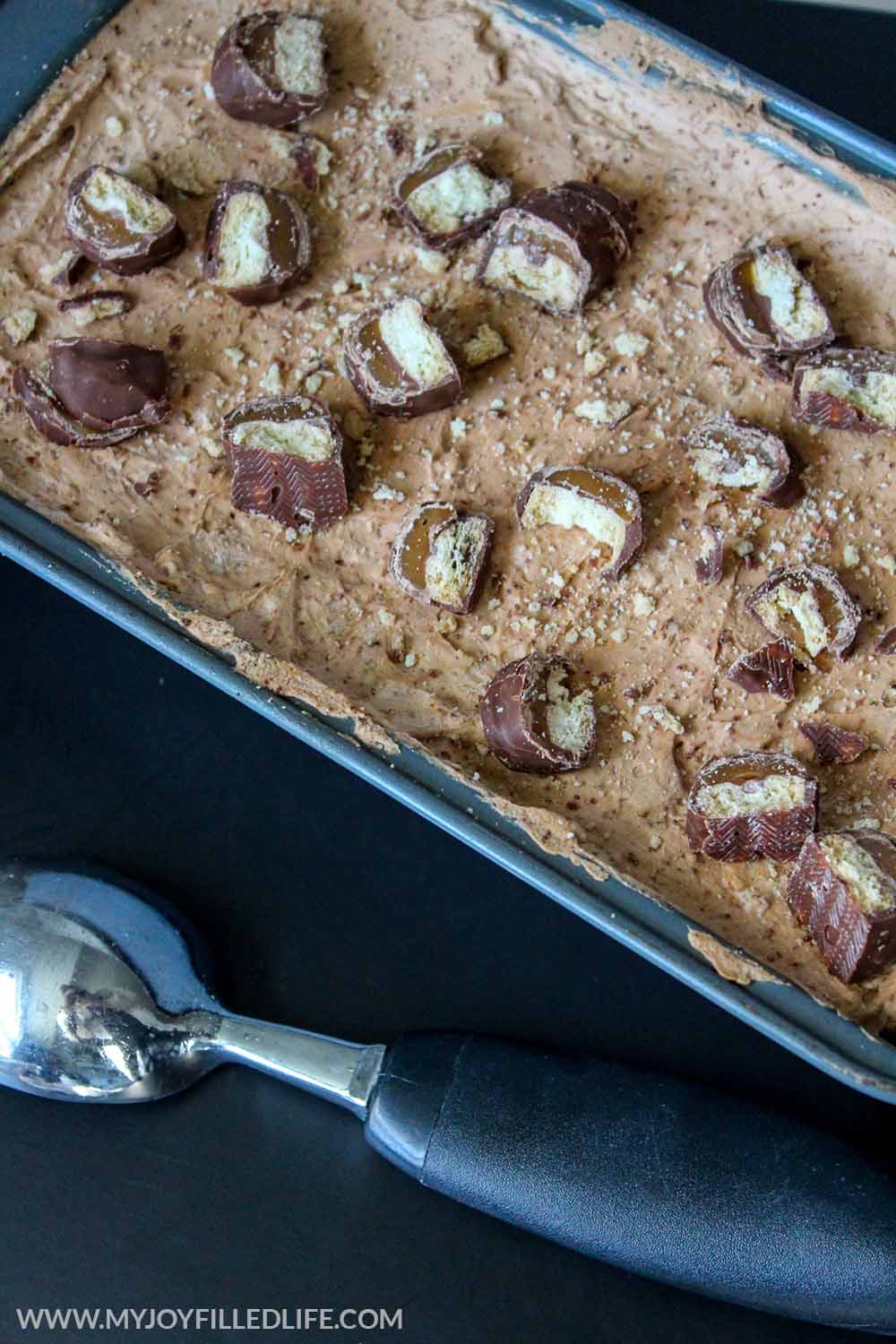 Your delicious Twix ice cream is now ready to serve! This is the perfect treat just in time for summer. I hope you enjoy it!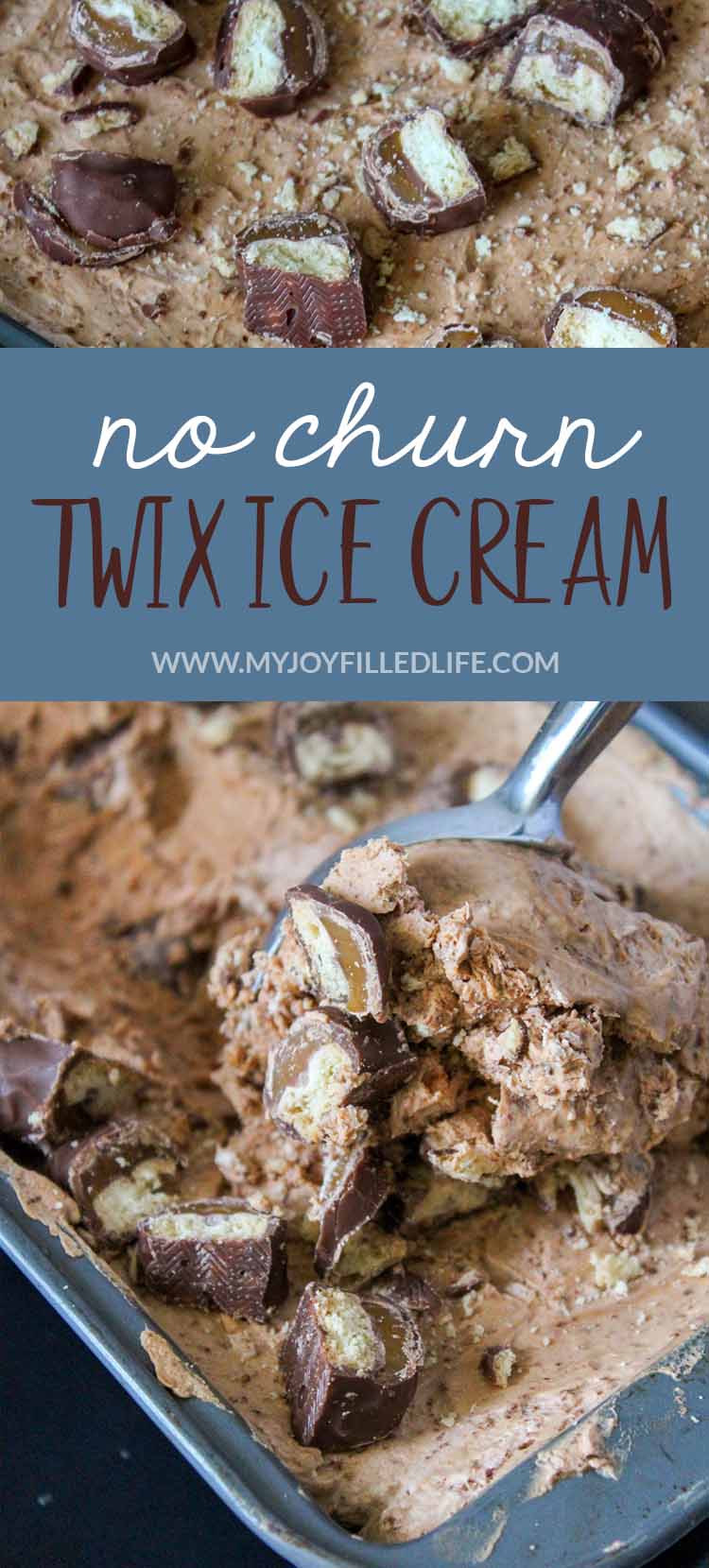 You might also like: