If your kids love LEGOs, then they are going to love these Nativity LEGO challenge cards . For 12 days, you take a card and make a different figure to add to your nativity scene, or do it all in one sitting (once my kids break out the LEGOs, they don't want to stop). This is a fun activity the whole family can do together this Christmas season!
Having 8 kids (5 of them boys), means we have accumulated tons of LEGOs over the years, so this challenge is perfect for us. If you think your kids would like this too, read on for more about this fun Nativity LEGO Challenge.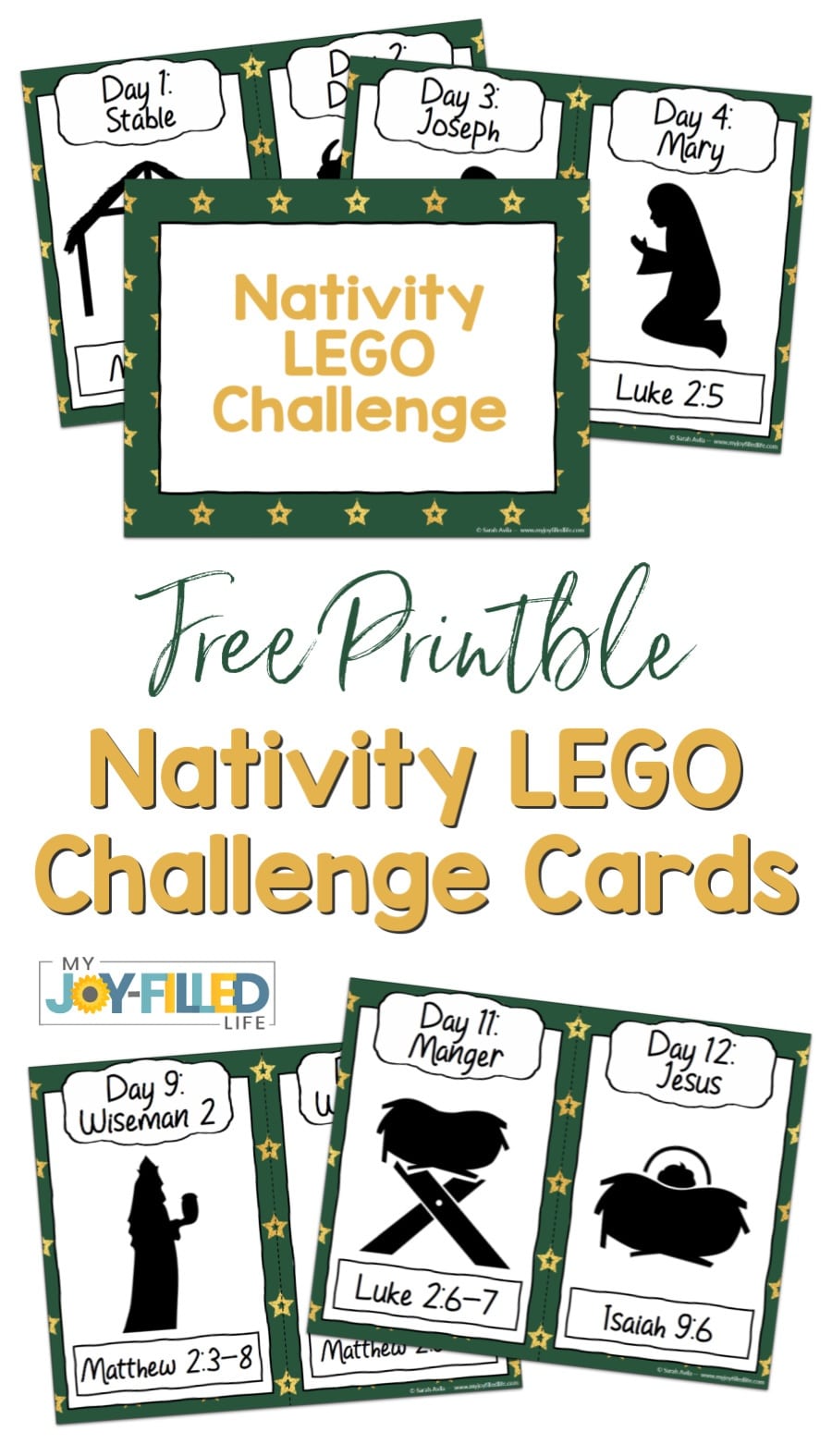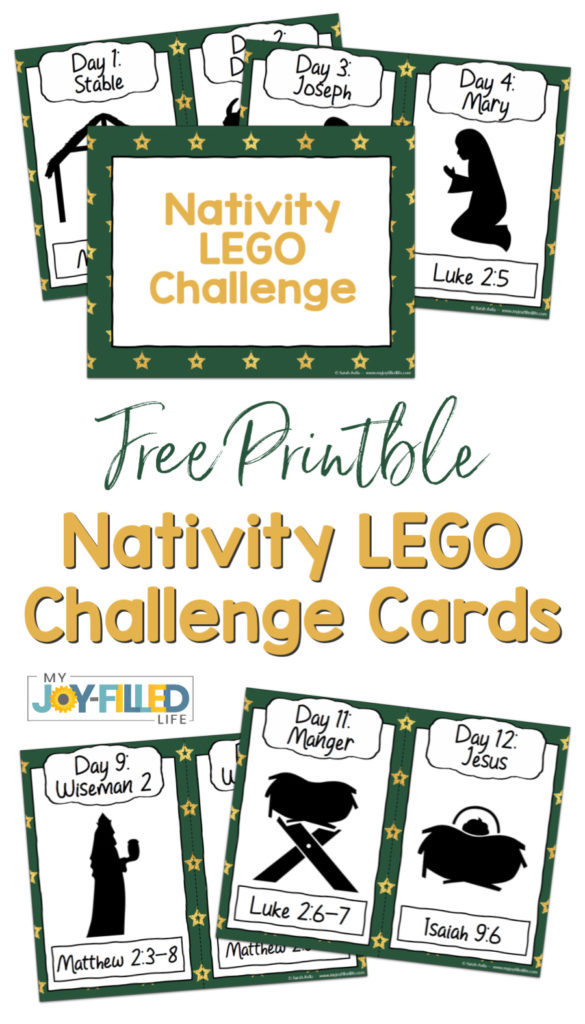 A Focus on the Bible
The reason for the Christmas season can get masked with materialism and busyness. I love that this Nativity LEGO Challenge allows for the whole family to slow down and read Bible verses together. Each card in this set focuses on a different part of the nativity!
Anyone Can Do It, With Basic Bricks
There are a lot of challenges out there that make you go buy a lot of new specialty items so you can build items in a specific way. If you have LEGOs in your house, then your kids can do this challenge! All you have to do is look at the card to see what you are being challenged to build. I don't know about you, but my kids love LEGO and it's a great way to get them involved in the holiday season.
Kids Can Be Creative
Most people go out and buy a nativity set. You can use this Nativity LEGO Challenge to build a nativity scene that the whole family will love. Plus, it won't cost you any more money than you've already spent. LEGOs can be expensive, so at least you know that you're getting extra use out of them!
This Nativity LEGO Challenge is perfect for the Christmas season – it can bring your family together and keeps your focus on the reason for the season. Make this a daily challenge or a family night activity.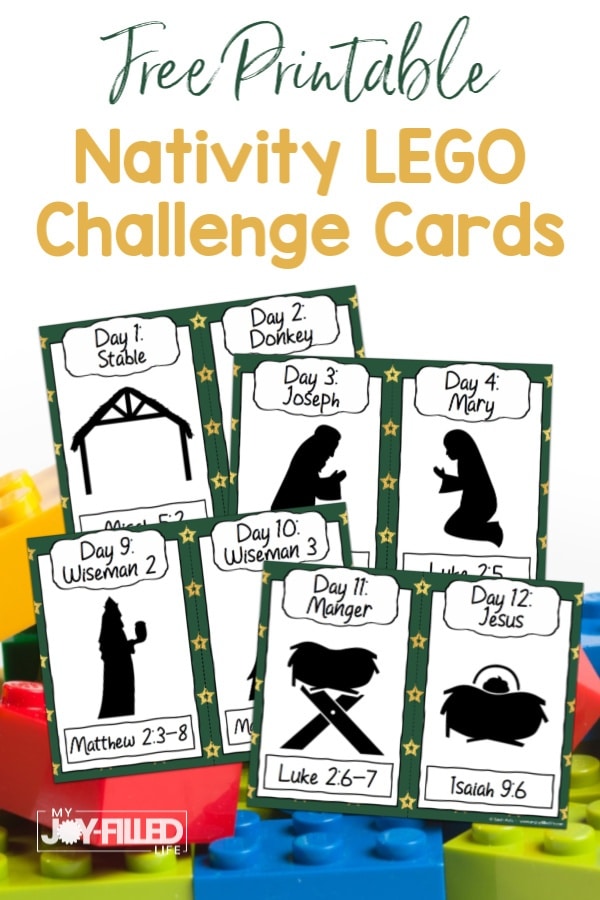 If you'd like to use these printables in your own home I'm offering them FREE to My Joy-Filled Life subscribers. To get yours, simply subscribe by clicking the download button below and going through the checkout process (don't worry, it's FREE). If you are already a subscriber, you will still need to go through the checkout process, but don't worry, you won't be added to the list twice.

As a subscriber to My Joy-Filled Life you will get weekly(ish) updates and occasional information about great freebies, giveaways, and offers.

You might also like: