The Christmas season is quickly approaching and with that comes the desire to do some family friendly Christmas activities. Many families have a budget to stay within too, which means you probably want to have some Christmas fun but stay within budget. That's why I created this list of 10 free family friendly Christmas activities so that you can enjoy some quality time without breaking the bank.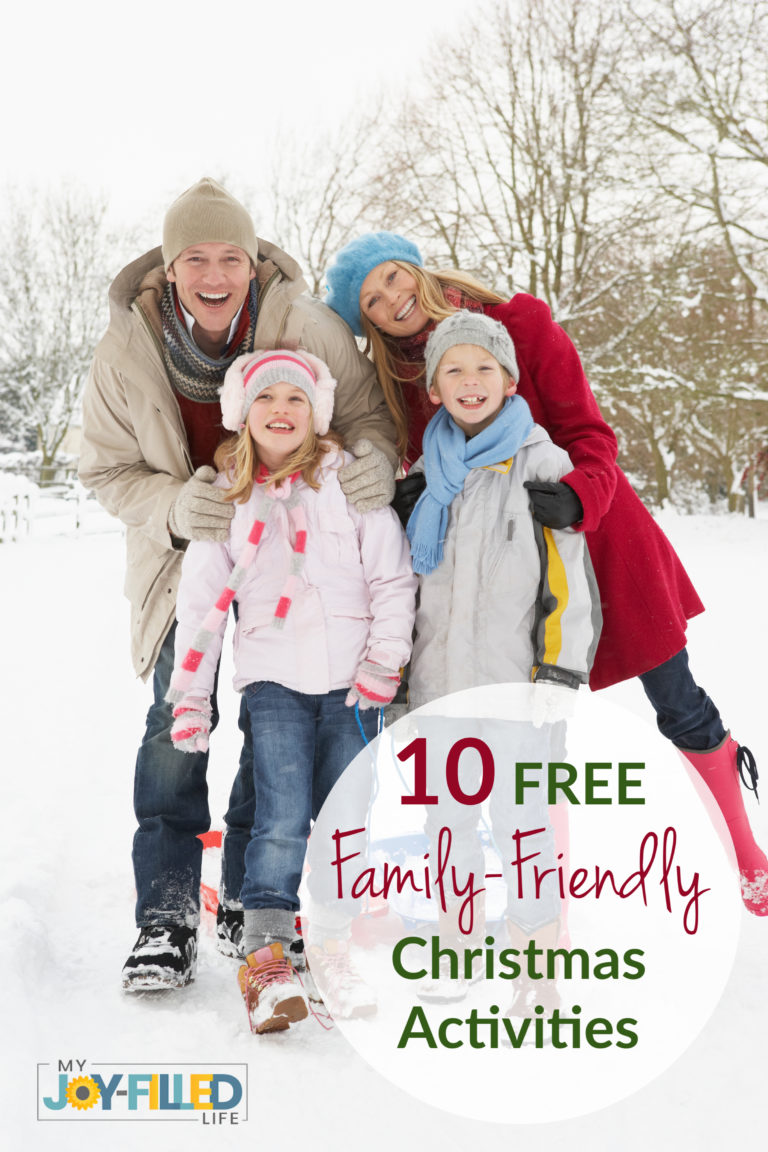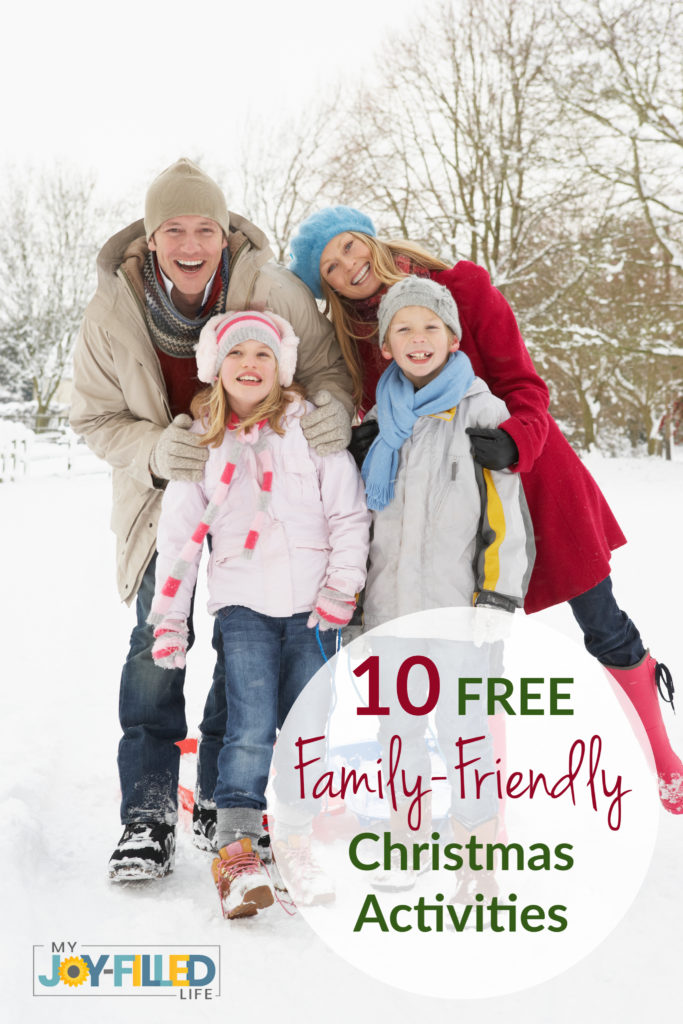 Have a Snowball Fight
Set some rules and guidelines, then make up plenty of snowballs, have fun throwing them at each other outside. Live in a place that doesn't get snow? Have some fun making your own.
Christmas Lights Tour
Hop in the car and go on a little road trip around your neighborhood looking at Christmas lights. Make it even more fun by doing a scavenger hunt along the way.
Christmas Movie Night
Curl up on the couch with the family and have a Christmas movie night marathon. You can even make your movie night a bit more exciting with some printable Christmas movie trivia.
Make Wreaths
Go outside and gather some sticks, pine branches and other materials. Head inside to sit and make Christmas wreaths together.
Build a Snowman
Get outside on a snowy day and build a snowman family. Each family member can build themselves out of snow.
Bake Cookies
Nothing warms you up and gets you in the Christmas spirit better than baking up some cookies. Bake cookies with the family.
Go Caroling
While this may not be feasible in our day, you can still go around on a walk singing Christmas carols along the way.
Make Christmas Ornaments
You more than likely have supplies on hand to make your own Christmas ornaments, find a how-to and make them.
Hot Chocolate Social Hour
Gather up the family and some hot chocolate to sit down and socialize for an hour together.
Volunteer in Your Community
There are many organizations looking for volunteers during Christmas time, find one and go as a family.
There you have it, 10 FREE family friendly Christmas activities to do this year for some quality time and memory making moments. There are so many ways to have free family fun this Christmas season, start planning now.
You might also like: