I have five sons, which also means my house is overrun with Legos. Well, my girls enjoy playing with them too, but my oldest two are boys, so they were the first ones to play with Legos in our home.
I didn't grow up playing with Legos, but my in-laws (mainly my brother-in-law) are Lego fanatics. I'd say that 90% of the Legos that we own were gifts from my in-laws.
With so many kids in the family that enjoy playing with Legos, I thought that a fun activity to do during the month of December, along with our other Christmas festivities, would be to build a different December-themed Lego each day.
Here is a list of Lego builds for the month of December that I have come up with. Some of them are links to other sites where you can find building instructions if you'd like. Or just have your child be creative and see what they come up with for each daily prompt on their own. You could also use this activity as a way to count down to Christmas.
I've also made a handy printable so you can hang it on the fridge or put it in a convenient place to refer to each day.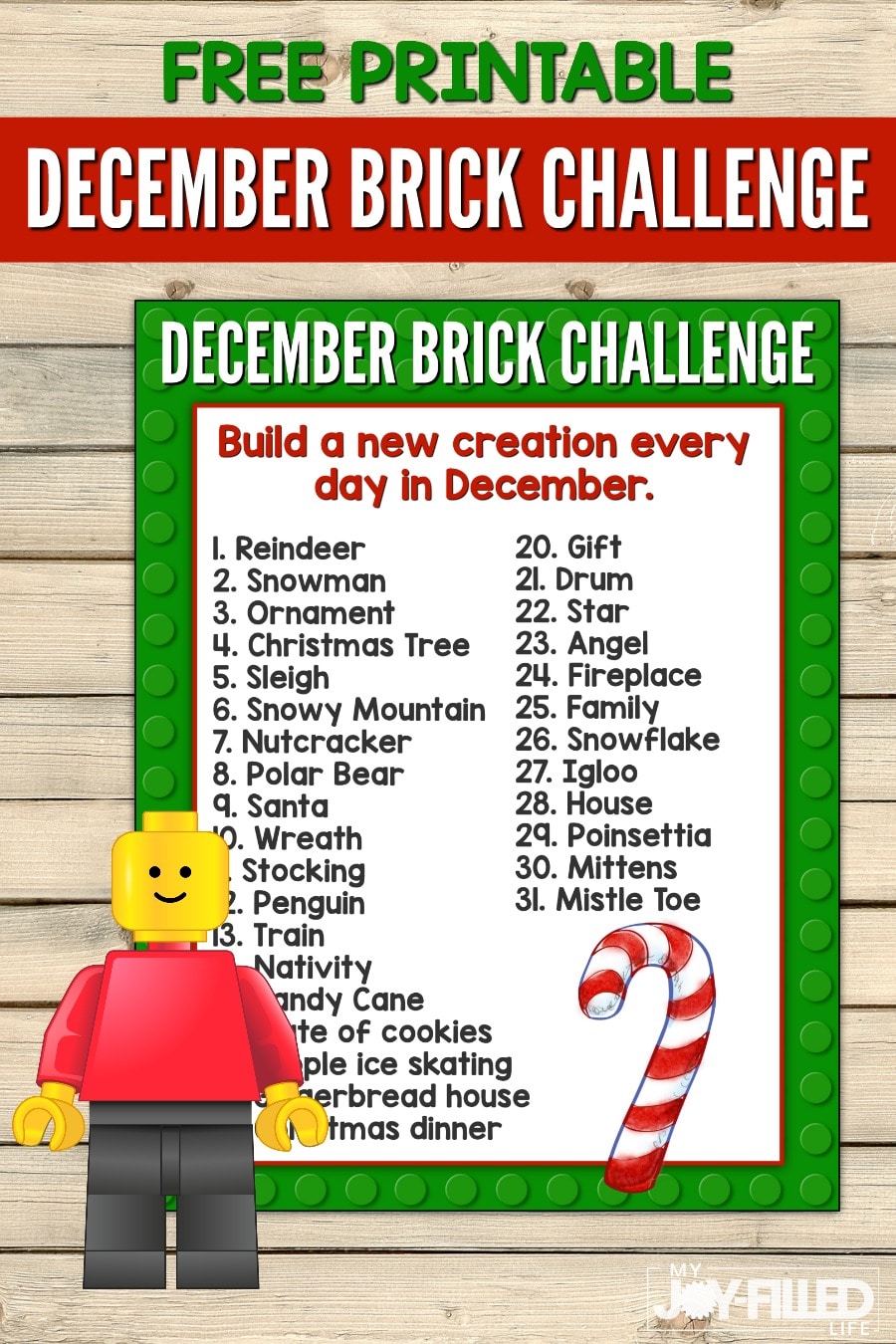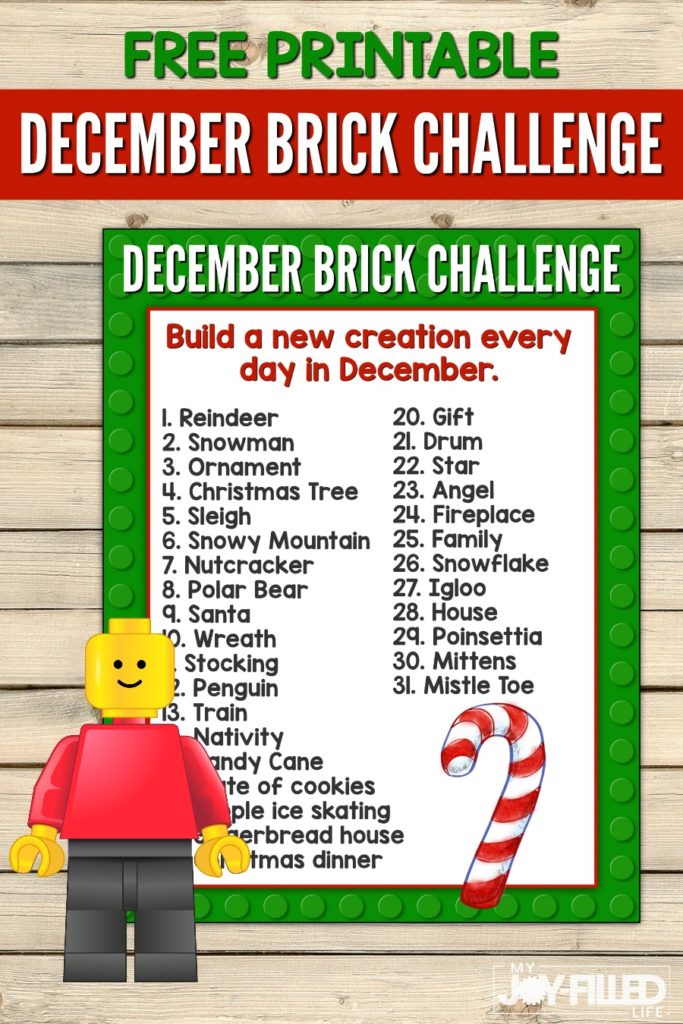 LEGO Classic Creative Building Box Set

LEGO Classic Creative Suitcase

LEGO Classic Medium Creative Brick Box

December LEGO Brick Challenge Ideas –
1. Reindeer
2. Snowman
3. Ornament
4. Christmas Tree
5. Sleigh
6. Snowy Mountain
7. Nutcracker
8. Polar Bear
9. Santa
10. Wreath
11. Stocking
12. Penguin
13. Train
14. Nativity
15. Candy Cane
16. Plate of cookies
17. People ice skating
18. Gingerbread house
19. Christmas dinner
20. Gift
21. Drum
22. Star
23. Angel
24. Fireplace
25. Family
26. Snowflake
27. Igloo
28. House
29. Poinsettia
30. Mittens
31. Mistle Toe
For ALL things LEGO, check out my LEGO Pinterest board!
365 Things to Do with LEGO Bricks: Lego Fun Every Day of the Year

Build It! Volume 1: Make Supercool Models with Your LEGO® Classic Set

Genius LEGO Inventions with Bricks You Already Have

The Lego Ideas Book

I'm offering this Brick Challenge FREE to My Joy-Filled Life subscribers. To get yours, simply subscribe by clicking the download button below and going through the checkout process (don't worry, it's FREE).
As a subscriber to My Joy-Filled Life you will get weekly(ish) updates and occasional information about great freebies, giveaways, and offers.