During the holidays we can easily be distracted from the true meaning of the season with all the activities, parties, baking, and gift-giving. If you are looking for ideas to help keep your family's focus on Christ this Christmas, here are some great nativity printables that you can get for FREE. From Christmas countdowns, to ornaments and games, you are sure to find something on this list that your family will enjoy.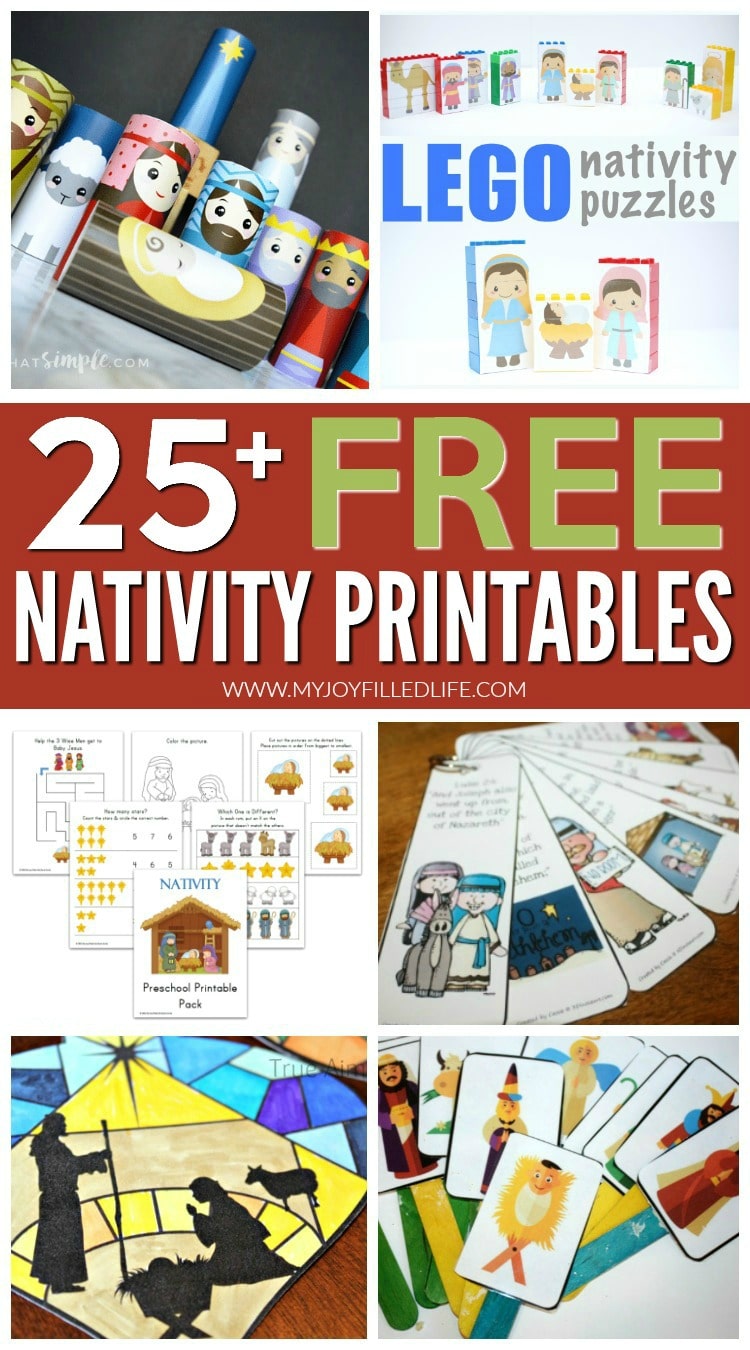 FREE Nativity Printables for Kids
Printable Nativity Advent Chain from Catholic Icing
Christmas Nativity Lacing Cards from Fun Learning Ideas
These printable lacing cards are a great way for your toddler or preschooler to develop their fine motor skills all while getting into the Spirit of Christ during the Christmas season. Simply download the printables, prep your lacing cards, and you have a great activity to keep kids busy.
Nativity Dominos from Learning Treasures
These Nativity Dominos are easy to create for the busy parent, and will bring the entire family together for an engaging game that celebrates the birth of our lord and savior Jesus Christ. Get into the Christmas spirit while celebrating the reason for the season.
Stained Glass Nativity Ornaments from True Aim
Easy to prepare and encouraging of creativity, kids of all ages will love creating these works of art. These beautiful ornaments are sure to be loved by generations to come. Just print, prepare, and decorate for hours of family fun.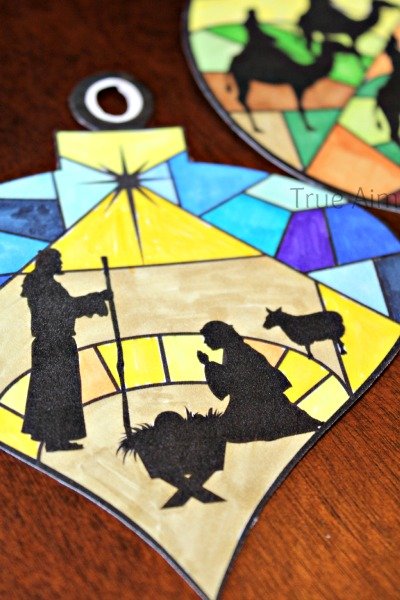 Printable Nativity Masks from The Dating Divas
These Nativity masks are perfect for coming together as a family to tell the story of the birth of Christ. From the print, to coloring, to re-enactment, these printables are fun for the entire family.
Nativity Coloring Page from Design Dazzle
This wonderful coloring page is the perfect way to bring your children joy while also teaching them about the birth of Christ. Just print these coloring pages and watch your little ones light up with excitement.
12 Days of Christmas Nativity Cards from Happy Home Fairy
With a mix between adorable characters and references to bible passages, these Nativity cards are a cute way to celebrate the season. Easy to print and fun to decorate, these Nativity cards are sure to be enjoyed by all.
Nativity Preschool Pack from My Joy-Filled Life
With pages that range from coloring to counting, this printable pack is a great way to help kids learn new skills. This nativity pack is a simple way to help get your kids into the Spirit of the season.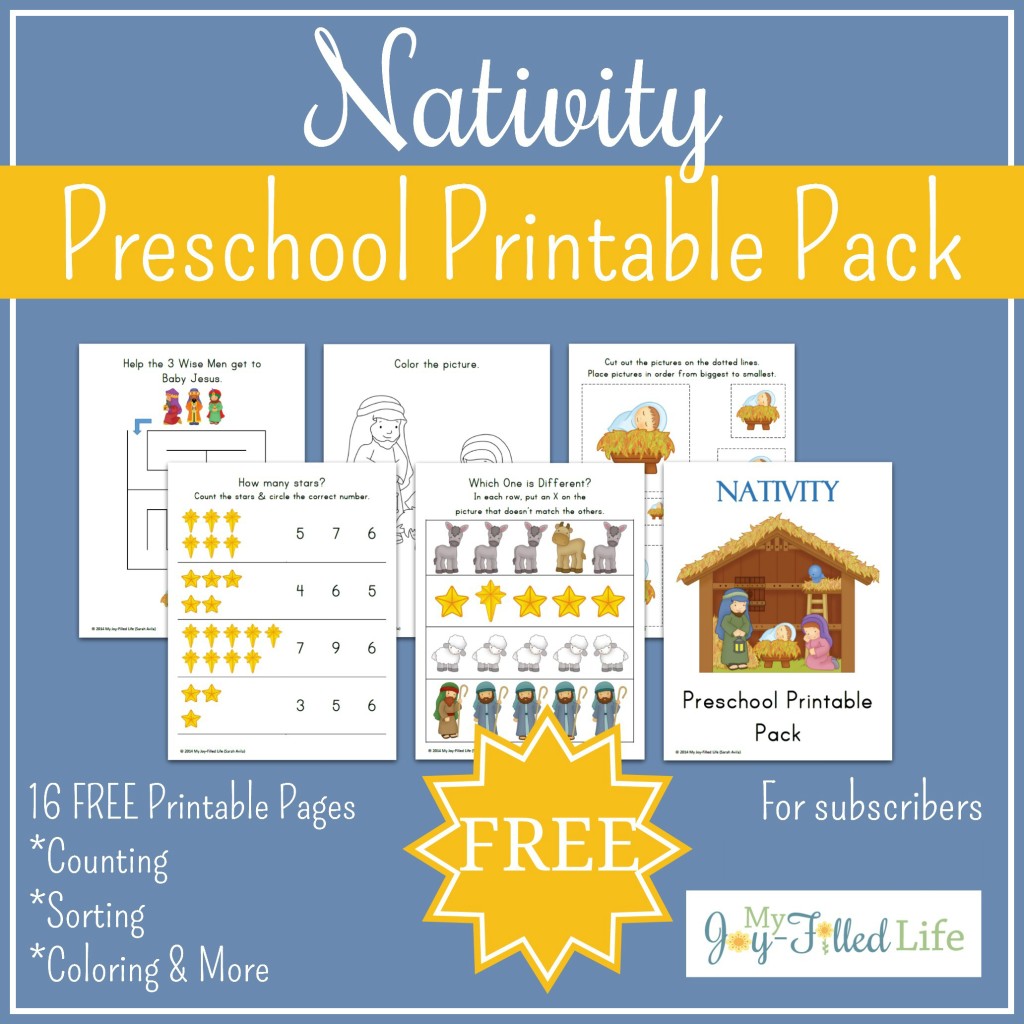 Away in a Manger Dice Game from The Activity Mom
This fun printable activity is a creative way to recreate the Nativity scene. Roll the dice to move baby Jesus, Joseph, Mary, and more into the Manger. A great family game night activity for everyone to enjoy this year!
Nativity Banner from Uncommon Designs
This Nativity banner is the perfect decoration for Christmas. Just print, hole punch, and hang them on a string for everyone to enjoy. Get into the Christmas spirit with these depictions of Jesus, Mary, Joseph, the 3 Wise Men, and more.
Nativity Finger Puppets from The Crafty Classroom
Perfect for hands on fun, these Nativity finger puppets are engaging and enjoyable for your preschool aged children. Just print, decorate, and laminate them, and your family will have them for years to come.
Lego Nativity Puzzles from I Can Teach My Child
These Lego Nativity puzzles are a great hands-on activity for children of all ages, while being simple to assemble. Build and rebuild these Nativity scenes over and over for endless fun.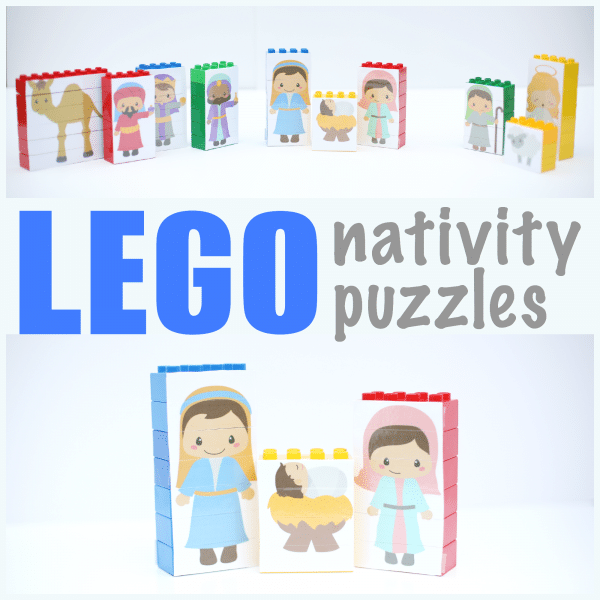 Nativity Matching Game from My Sister's Suitcase
These color-your-own Nativity matching scenes are sure to be a hit with your young children, while being easy for you to create. Just print, cut, and then sit back and enjoy while your children are engaged with a fun game.
Paper City Nativity Scene from Made by Joel
This super interactive Nativity scene is a great way to keep your children engaged in creative play while celebrating the birth of Christ. Just print, cut, and watch your little ones get immersed in play.
Nativity Pattern Block Mats from This Reading Mama
Perfect for parents with kids that have pattern blocks or are interested in getting them for their children. These pattern block mats are great for young children learning their shapes, colors, and patterns while getting into the Christmas spirit.
Toilet Paper Roll Nativity Printables from Somewhat Simple
These adorable printables are a simple and adorable way to bring the Nativity scene to life in your home. Just print, glue, and watch as your child gets lost in imaginative play.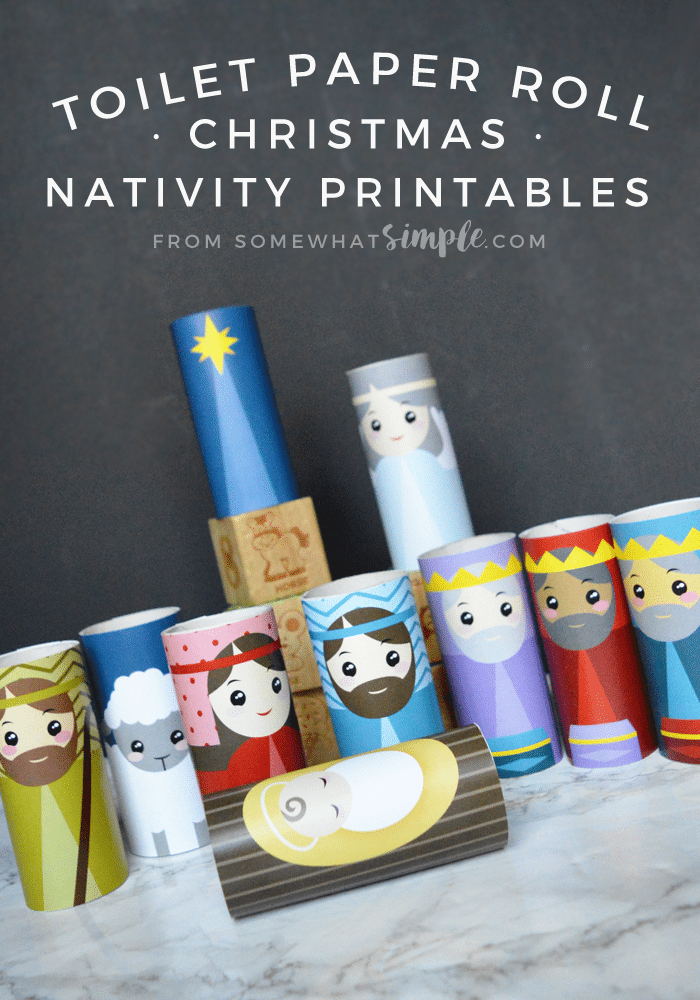 Nativity Coloring Pages from In All You Do
The 60+ pages in this collection of Nativity coloring pages are the perfect way for a busy parent to keep their kids entertained while growing their love for our Lord. These Nativity coloring pages are great for kids of any age.
Pop-Up Nativity Card from Bible Story Printables
Nativity Christmas Countdown from Amy's Wandering
Both engaging and exciting, this Nativity Christmas countdown is a great way to get your children excited for the day that we celebrate the birth of Jesus. Countdown the days until Christmas while celebrating the reason for the season.
Nativity Themed Bookmarks from 3 Dinosaurs
These Nativity themed bookmarks are something that both you and your children can enjoy. They're easy to create, and are sure to bring comfort and joy as you read during the holiday season.
Nativity Advent Coloring Page from My Joy-Filled Life
An alternative to the store bought Advent calendars, these printables are sure to give your children a fun and creative way to build excitement as the celebration of the birth of our Lord approaches. Just print and decorate each day as you count down the days left until Christmas.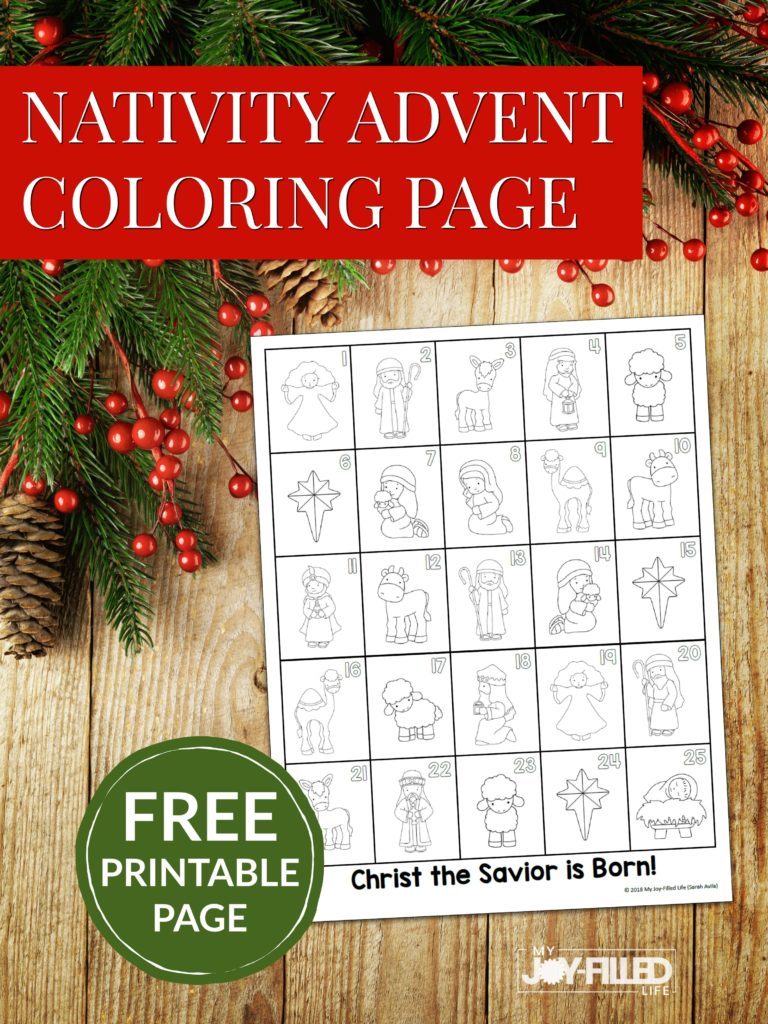 Nativity Size Sequencing Cards from Simple Living Creative Learning
These Nativity size sequences cards are a great way to help teach your kids about sizes and patterns. Whether you arrange them biggest to smallest, smallest to biggest, or even in alphabetical order, they're sure to bring lasting engagement for your children, as well as tons of fun.
DIY Illustrated Nativity Advent Calendar from The Full Routly
Nativity Play Dough Set from Life Over C's
Printable Nativity Puppets from Views from a Step Stool
If you're looking for ways to spark your child's creativity while also celebrating the birth of Jesus, these Printable Nativity puppets are perfect for you. Simply print, decorate, laminate, and assemble these puppets, then watch your kids' minds go wild with creative play.
Nativity Skit Script from A Mom's Take
This printable is the definition of interactive. Print off this Nativity skit script and call the family together as you all act out a scene together, complete with roles, audience interaction, and carols. This is perfect for a family night activity.
Create Your Own Nativity Scene Pack from Life of a Homeschool Mom
Nativity Word Cards from PreKinders
These Nativity word cards are a wonderful tool to not only teach your children about the birth of baby Jesus, but also help to teach your children how to read, and how to identify people and animals from the Manger.
Nativity Bingo from Elemeno-P Kids
Complete with 6 Bingo cards and a complete set of calling cards, this Nativity Bingo printable is an easy, fun way to help keep your kids entertained. The Bingo cards have depictions of the Nativity scene to help your children have fun while also celebrating the reason for the season.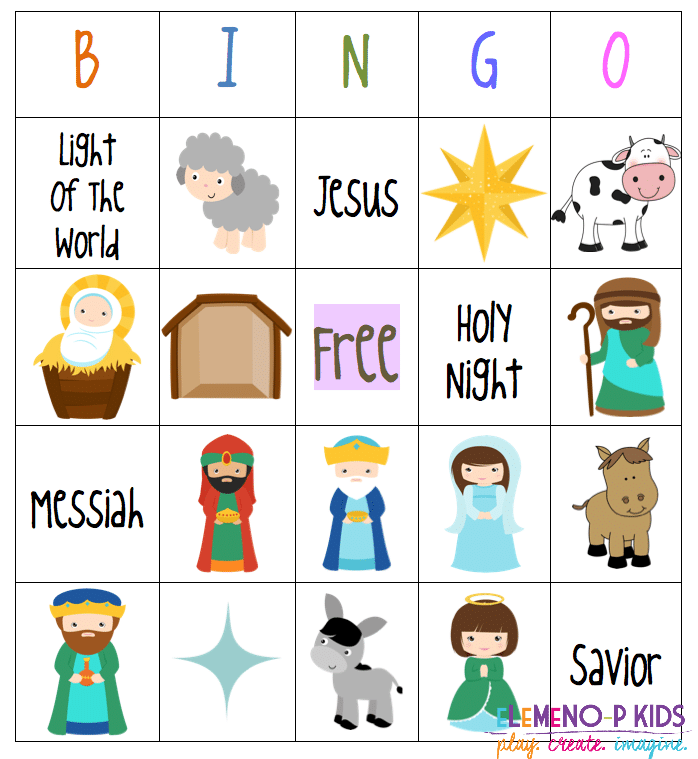 You might also like: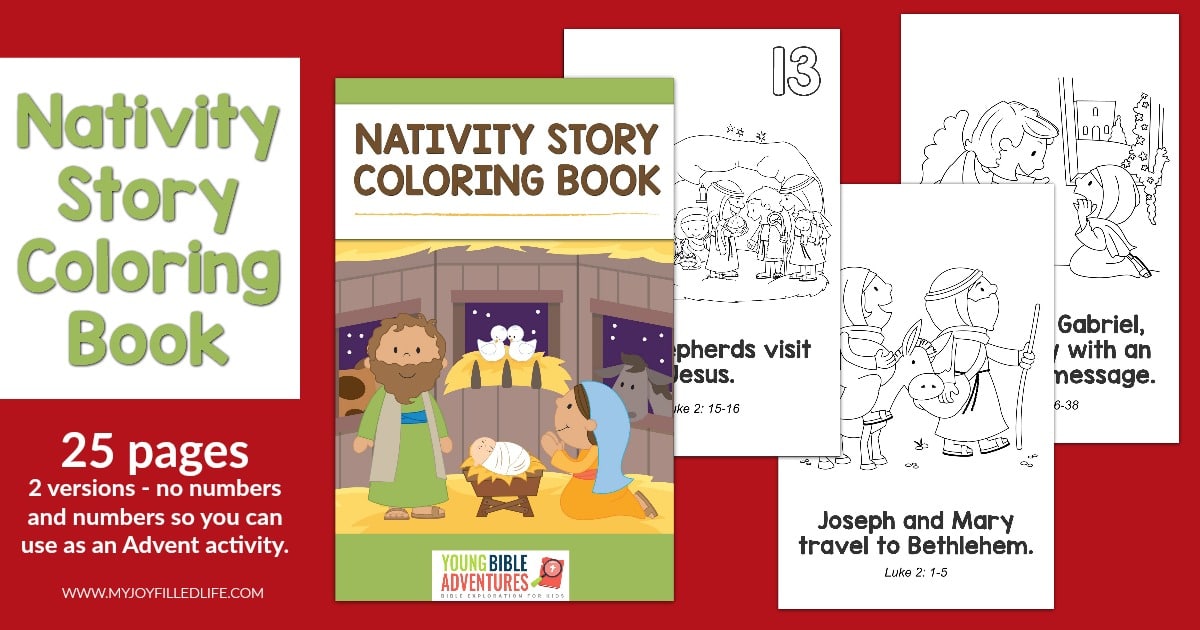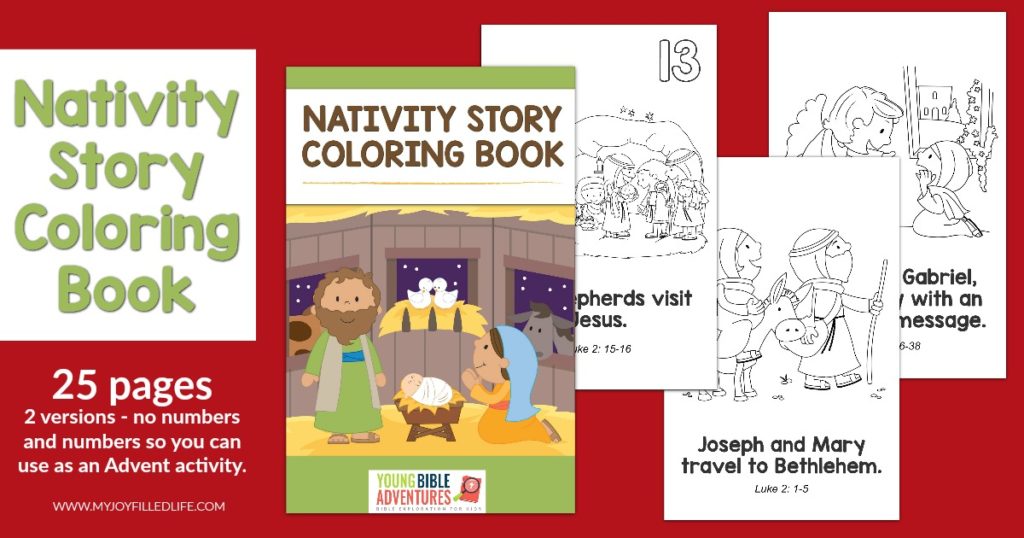 Nativity Story Stones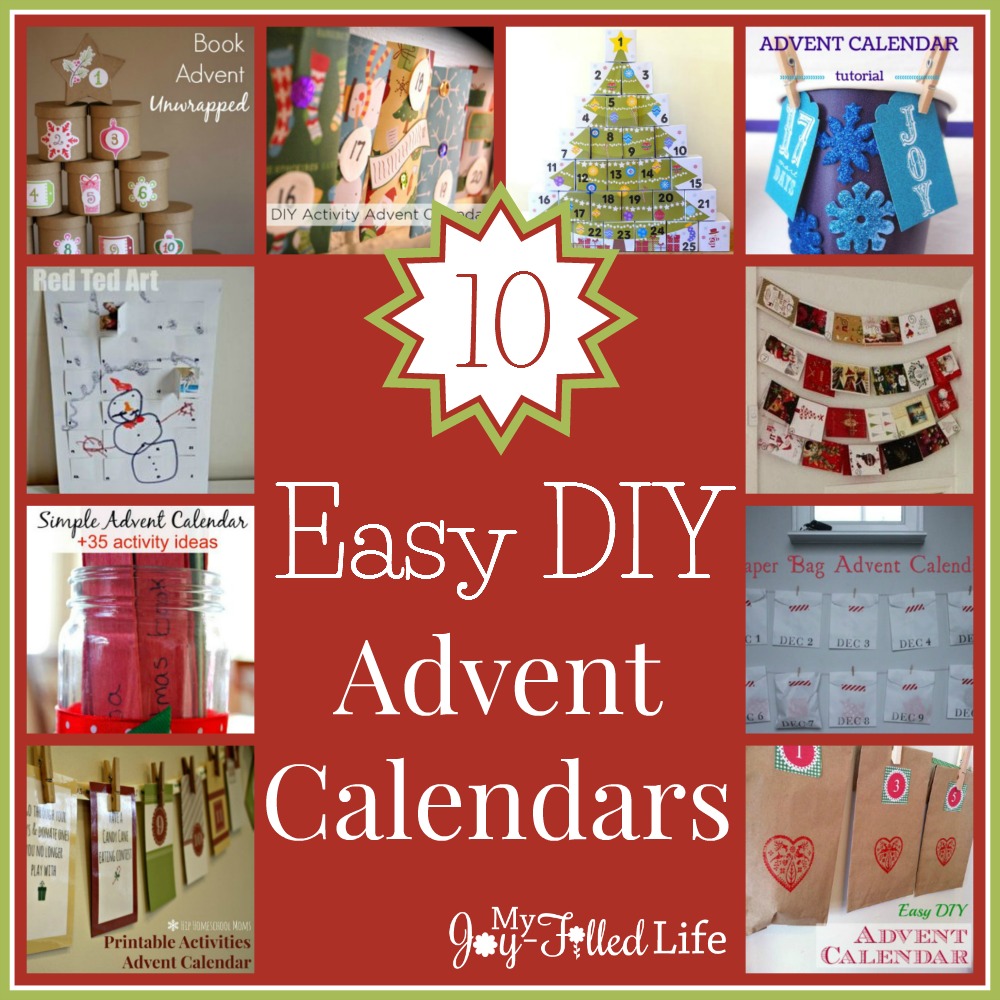 Easy DIY Advent Calendars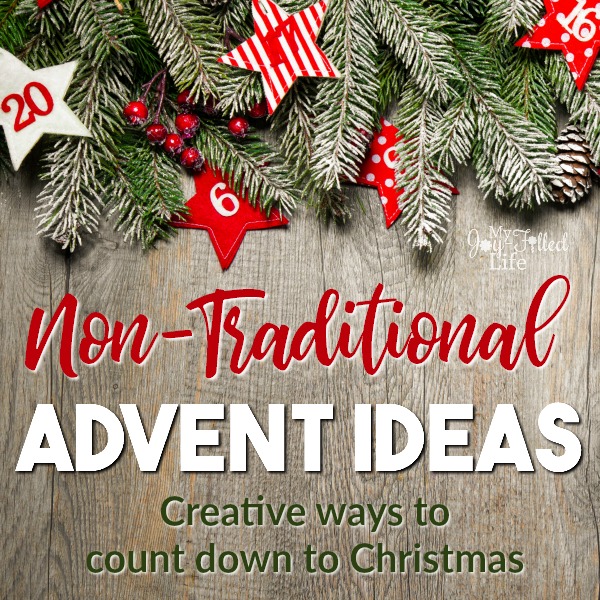 Non-Traditional Advent Ideas