This can be a hard time for homeschool moms. We often start the year thinking "this year is going to be different." My kids are going to love school! We are going to do fun stuff! It's going to be exciting!

But, somewhere in the day to day, we get busy and it all falls apart. It's easy to feel overwhelmed at the thought of doing something "extra" when there is so much to do already in homeschooling. If you feel like you don't have enough time to fit fun and excitement into your homeschool or you just think it sounds too hard, then you are in the right place!

Today I'll be sharing 5 simple steps you can take to infuse your homeschool year with meaning!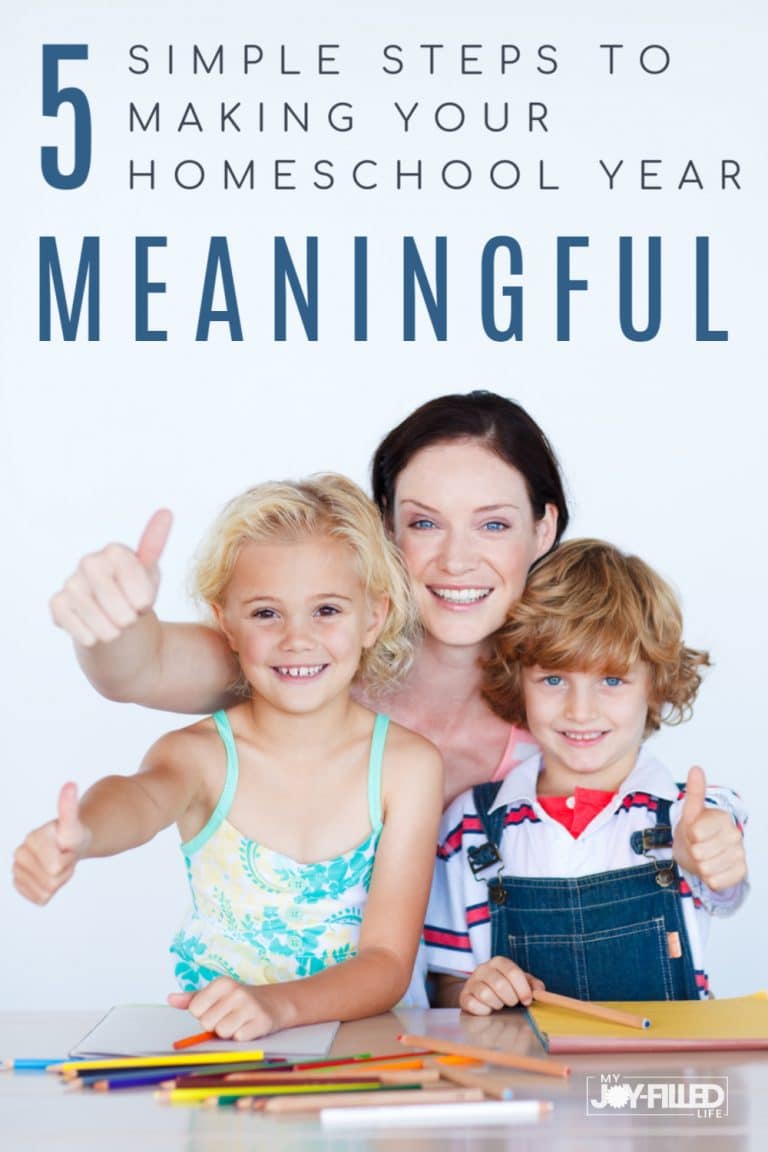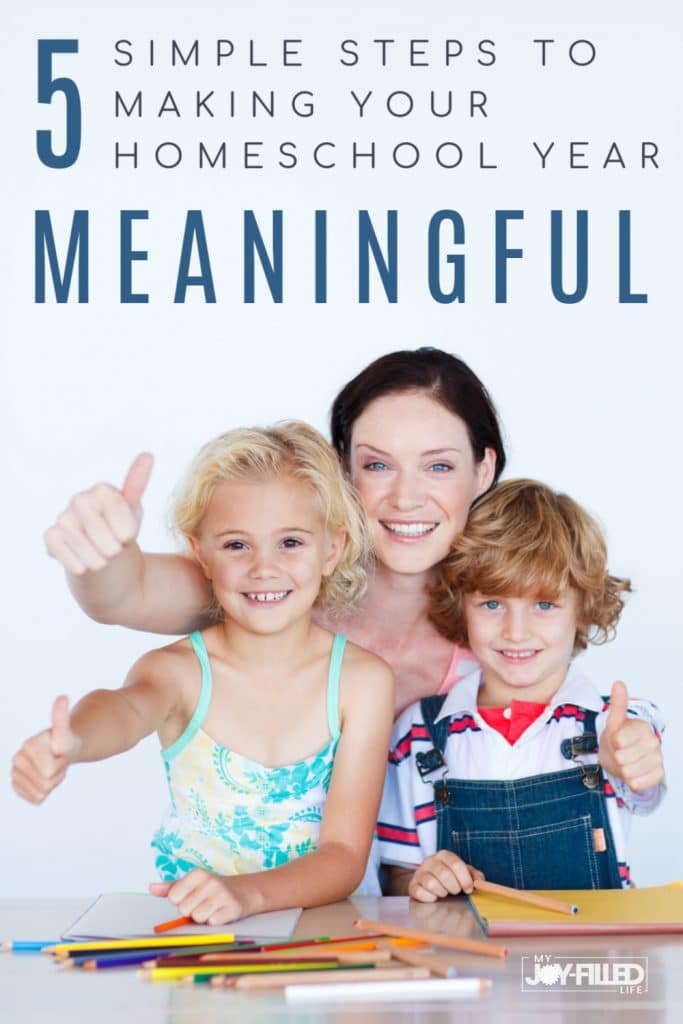 Why Meaning Matters
I went to public school. I had a lot of fun, but I don't really remember it being "meaningful." So, sometimes I think "Do I really need to make my homeschool meaningful?" I mean, can't we just do the work and move on?!

Sure, you could do that.

But, creating meaningful moments in your homeschool is about so much more.

It's about connecting with your children. It's about creating memories that they will take with them long after they leave home.

Creating meaningful highlights in your homeschool will help foster your child's love of learning. Or maybe your child has lost their love of learning and just complains about school all.the.time. A little meaning might just help him or her rekindle the excitement about learning that we all have within us.

When I talk to veteran homeschool moms or moms whose children have already left home, one of their biggest regrets is that they didn't take the time to play more or delight in their child's education with their child. They spent too much time "just getting it done."

Don't make that mistake. Creating meaningful moments in your homeschool can be very easy. And it's so worth it!
What is a Meaningful Moment?
A meaningful moment is anything that excites your child and is out of the ordinary. These special treats generally include a fun activity, a field trip, fun time with Mom or Dad, etc. It can be an activity around something your child is passionate about or just a fun moment around the house that lets you and your child connect.

Some examples of ideas for creating meaning in your homeschool:
Build an igloo
Do some science experiments together
Study hibernation in a DIY den
Have a poetry teatime
Go on a field trip
Play a game
Fly a kite
Hold your own Olympics
Order a subscription box
Go canoeing
Take school outside
Catch lightning bugs for a bug unit
See a play
Crack geodes
Go camping (or glamping!)
Bob for apples
Visit a museum (that they would like)
Have a campfire
This list is definitely not exhaustive, but I wanted to show you that meaningful moments can be as simple or as complex as you want to make them (or have the energy and time to make them!)
It's about connecting with your children. It's about creating memories that they will take with them long after they leave home.
Surya, Teach Me. I'm Yours.
How Can I Create Meaning in My Homeschool?
Creating meaningful moments to delight your children doesn't have to be difficult. Let's talk about five simple guidelines for creating meaning in your homeschool. There are lots of ways to infuse your homeschool with meaningful moments, but today we'll talk about:
KISS (Keep It Simple, Silly)
Watch Out for Bargains
Start Small
Let it Flow
Be Consistent
These are the easiest ways to get a little meaning and excitement into your homeschool. Let's get started!
K.I.S.S. (Keep It Simple, Silly)
If you are just getting started, keep your ideas simple. This might mean using items you already have, but have forgotten about. Or simply drawing your child's attention to certain things in your home with strewing.

Strewing is where you leave certain items out and just let your child discover them. Maybe you leave a board game out and then act surprised when your child finds it and asks you to play. Excitement is contagious, so when you are excited your kids will be more excited, too.
Keep Your Eye Out for Bargains
You might be thinking, well, this all sounds great, but our homeschool budget is really small and I don't know where this fits in.

Another way you can work with a small budget is to shop for bargains. This might mean shopping sales and keeping items for later or looking for specials.

I was able to get the game Ticket to Ride My First Journey on Amazon for about 50% off, but I kept it in the basement for about six months until we needed some new blood in our board game inventory!

What does your child love? Stuffed animals? Legos?

Whatever it is, keep an eye out for items on sale and keep them tucked away for a meaningful day. You can also keep an eye out for homeschool days at local attractions.
Start Small
We've talked about keeping your meaningful moments simple to start out with, but you can also keep your meaningful schedule simple.

Try planning or thinking of one meaningful experience each month. This lets you have plenty of time to get workbooks done or whatever curriculum type stuff you do. But, it's frequent enough that your kids will look forward to the times and know there is another one coming soon.

If you try to incorporate enchanting activities into your homeschool every week or several times a week, it will only bring stress. And then you might get that feeling that homeschool moms know so well where we don't think our children are "doing enough school."

So, start with one time per month. Go to the theater, play a new board game, watch a movie, have an arts and crafts day. Then, as you get more comfortable with it, you can increase how often you bring in a fun new activity. Or not. There is nothing wrong with having a monthly meaningful day in your homeschool. It's better than no meaningful days! Do what works for you and your children.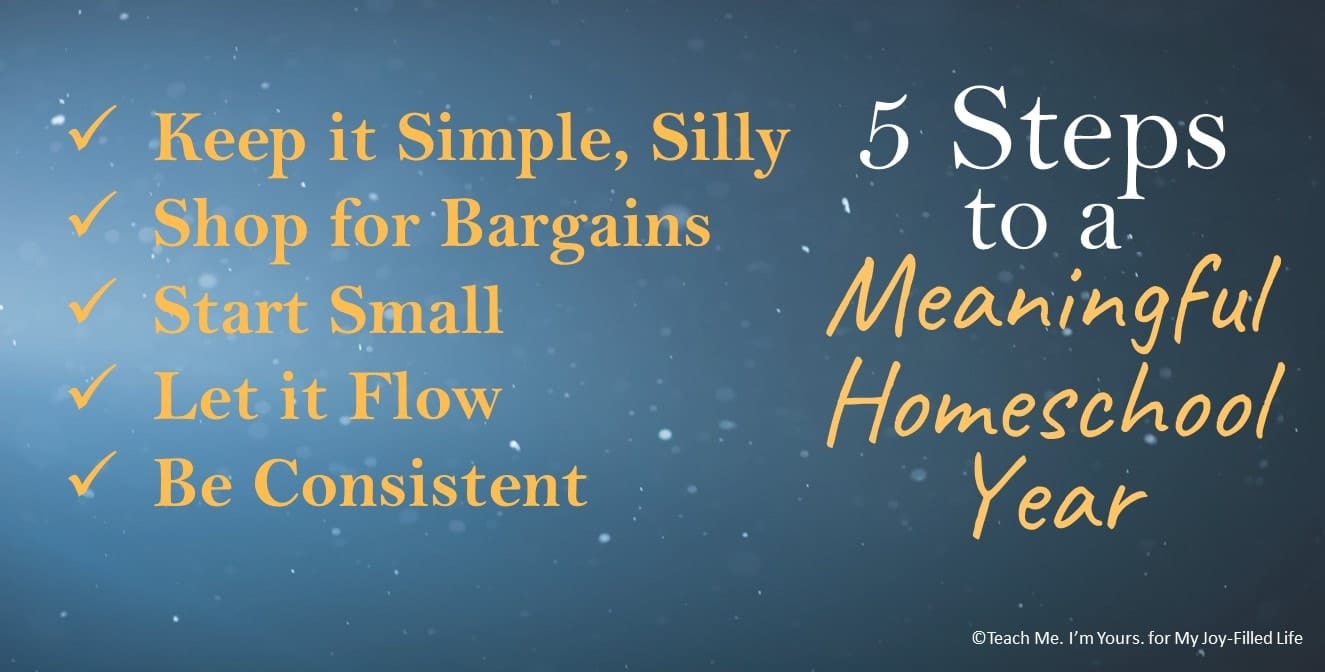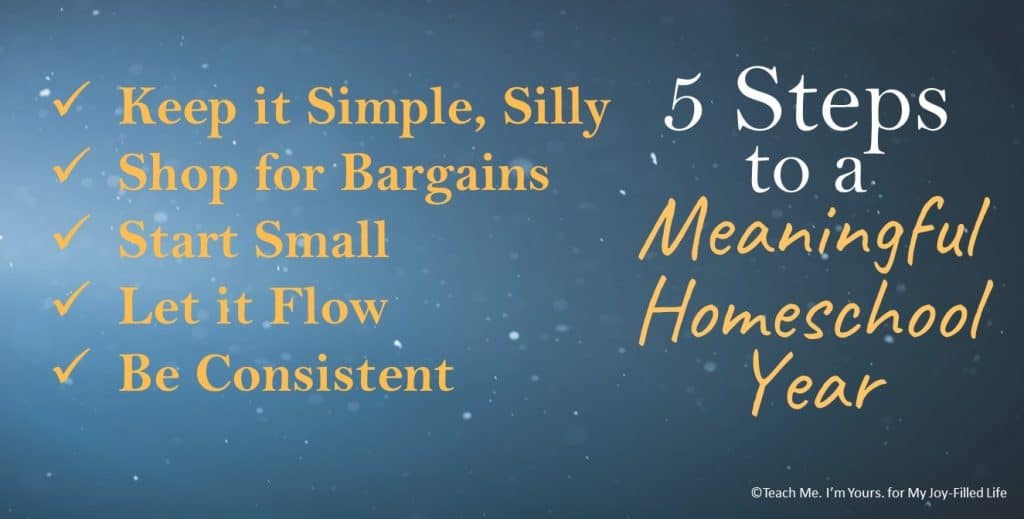 Let it Flow
Kids get their own ideas and part of creating memories is letting them create their memories, too. You might plan out an activity and then your kids take it in a completely different direction. Try to just go with the flow. It might lead to an even better experience than you had planned!
Be Consistent
The best advice I can give is to consistently plan special activities in your homeschool to keep the fun alive. It might be once a quarter or once a month. It might be a new game or maybe you just go somewhere because that's easier. Whatever it is, make that effort to consistently bring the meaning into your homeschool. Writing the activity or event on our family calendar really helps. Then it's up and everyone knows about it, so I have to do it!
I hope these ideas have inspired you to take the time to create some meaningful moments in your homeschool this year. You can ignite a love of learning in your children and create lasting memories for you all to cherish.
Thank you to our featured sponsors! 
Don't forget to check out ALL of the helpful posts in the series
and enter the giveaways (over $2000 worth of prizes)!
>>> CLICK HERE <<<
Meaningful Homeschool Year Printable Pack
The Meaningful Homeschool Year Printable Pack includes 5 pages, including monthly ideas, tips, and planning pages.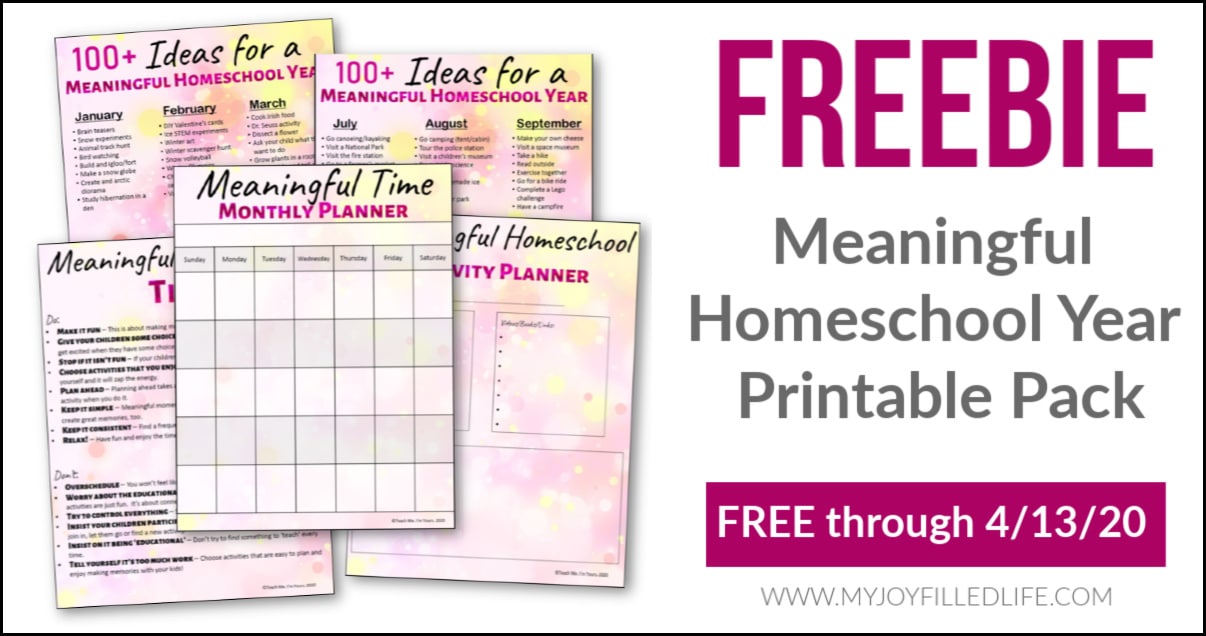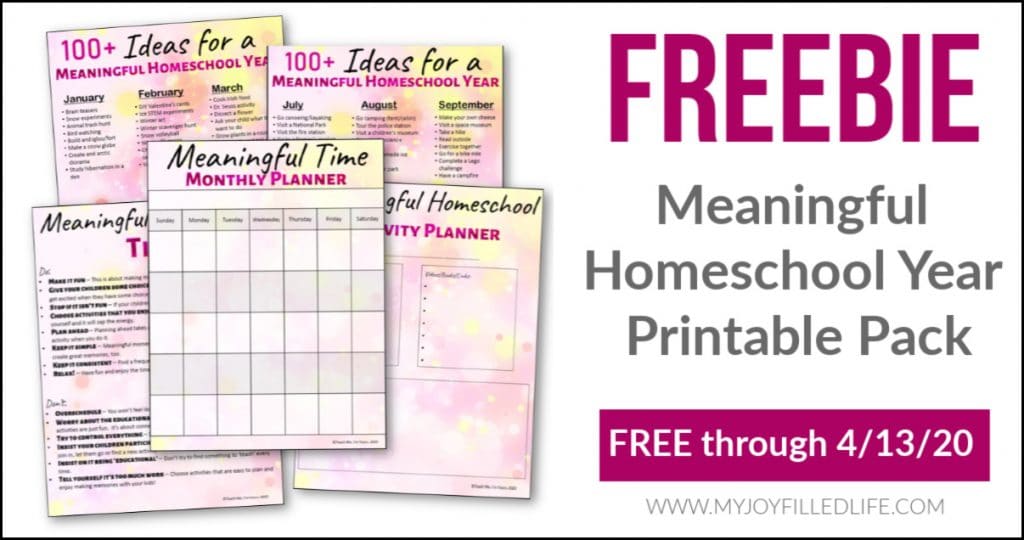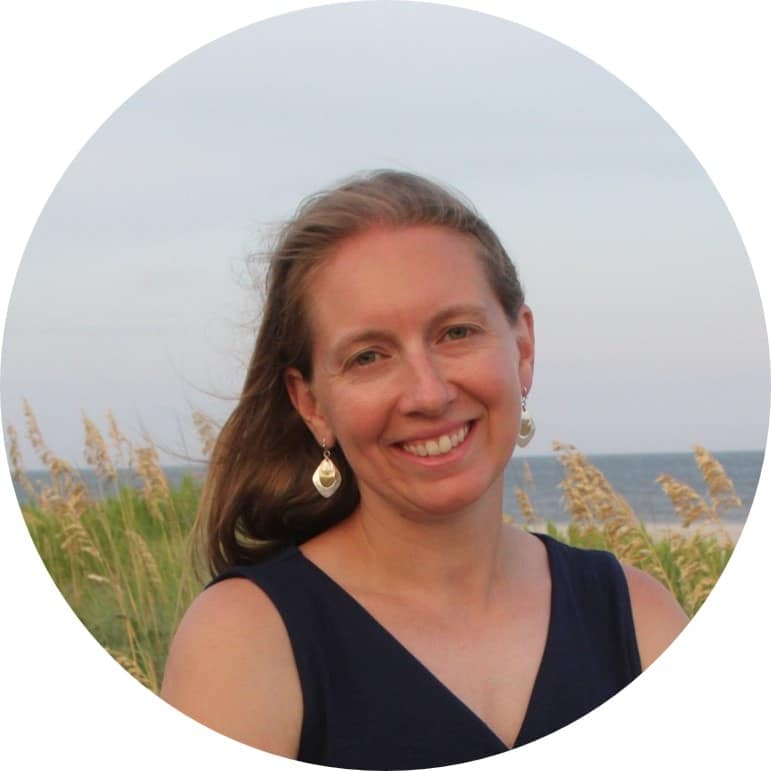 Surya is the owner of Teach Me. I'm Yours. where she shares ideas and resources for keeping homeschooling simple and exciting all at the same time. When she isn't homeschooling her three girls or running behind on housework, she loves to read and travel. You can connect with her on Pinterest, Facebook, and Instagram.