Kids seem to either love or hate bugs and insects. Some kids think they are scary and gross, and others think they are cool and fascinating.
God made these tiny little creatures, in large numbers. So many, that there are more species of insects on earth than any other type of animal. That's a lot of insects. And God made them all with their own special purpose.
Now, I prefer to stay away from bugs and insects – they call them bugs for a reason, right? But, I do find God's creation pretty neat and don't mind learning about them and studying them from a distance, or in books, or on television, or through fun activities with my kids.
If your kids enjoy the fascinating world of bugs and insects like mine do, here are some fun activities you all can do to learn more about them!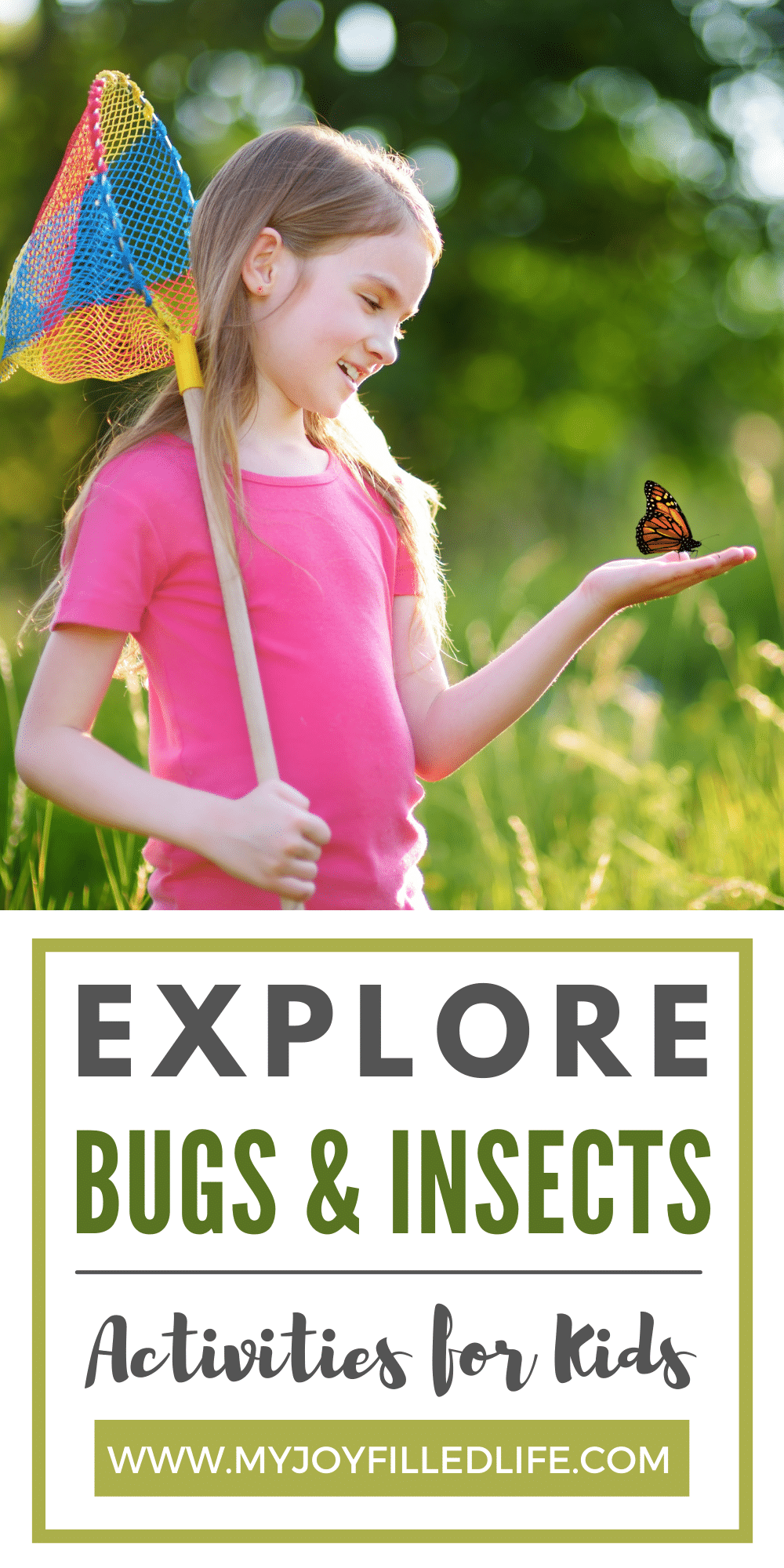 Edible Butterfly Life Cycle from My Joy-Filled Life
Whenever you pair up learning and food, your kids are sure to have a memorable experience! This edible butterfly life cycle activity will surely help your child remember each of the stages of a butterfly's life. You'll find a great list of additional butterfly resources in this post to enhance the learning experience.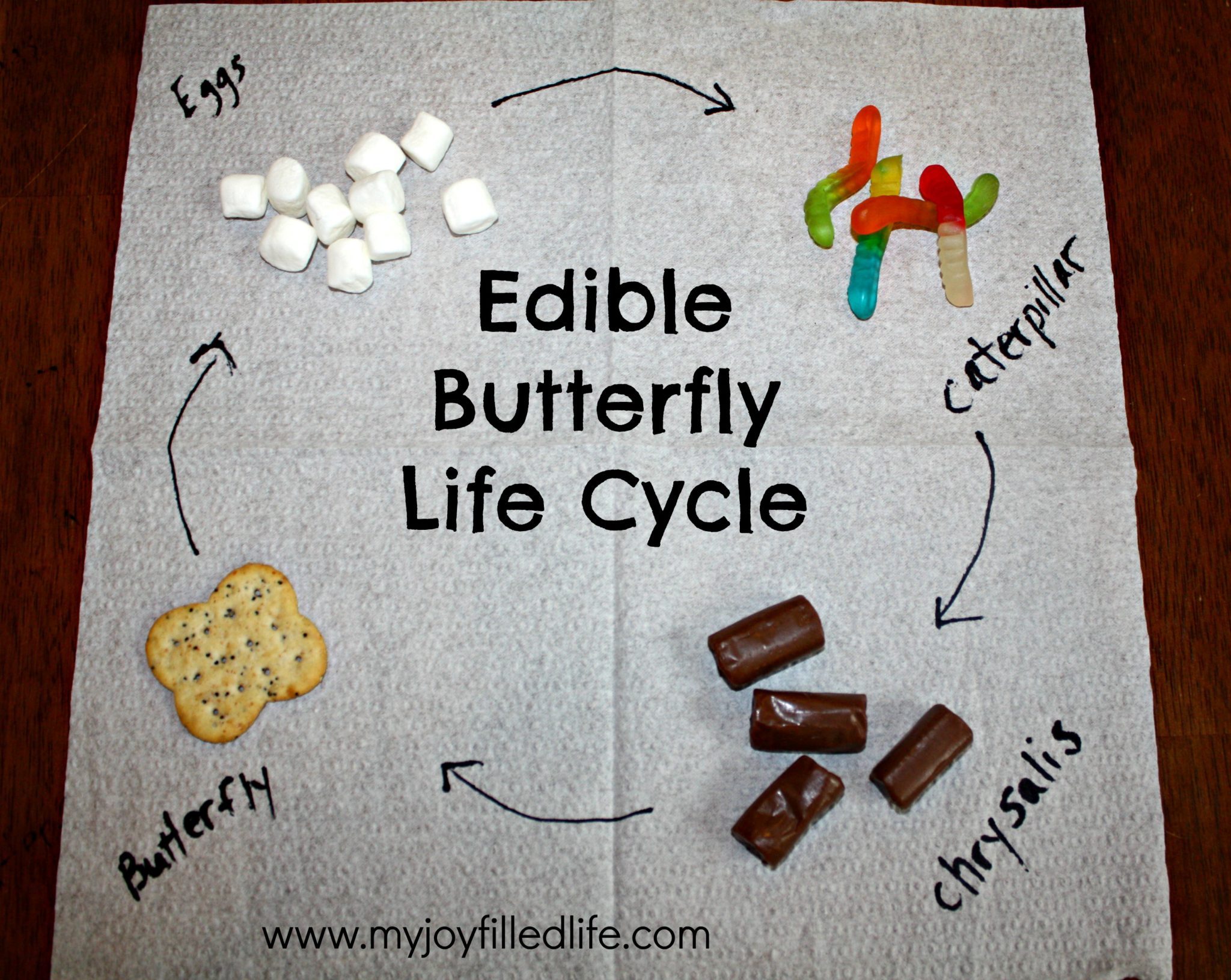 Backyard Bugs – FREE 8-week summer course from Journey Homeschool Academy
Your whole family will enjoy this fun course. Everyone in your family is sure to learn something new and fascinating about the wonderful world of bugs! After you sign up and once the course begins (June 17th), you'll receive a short video lesson each week, giving your family the opportunity to learn all sorts of fun facts about the tiny creatures in your backyard. And did I mention it's FREE?!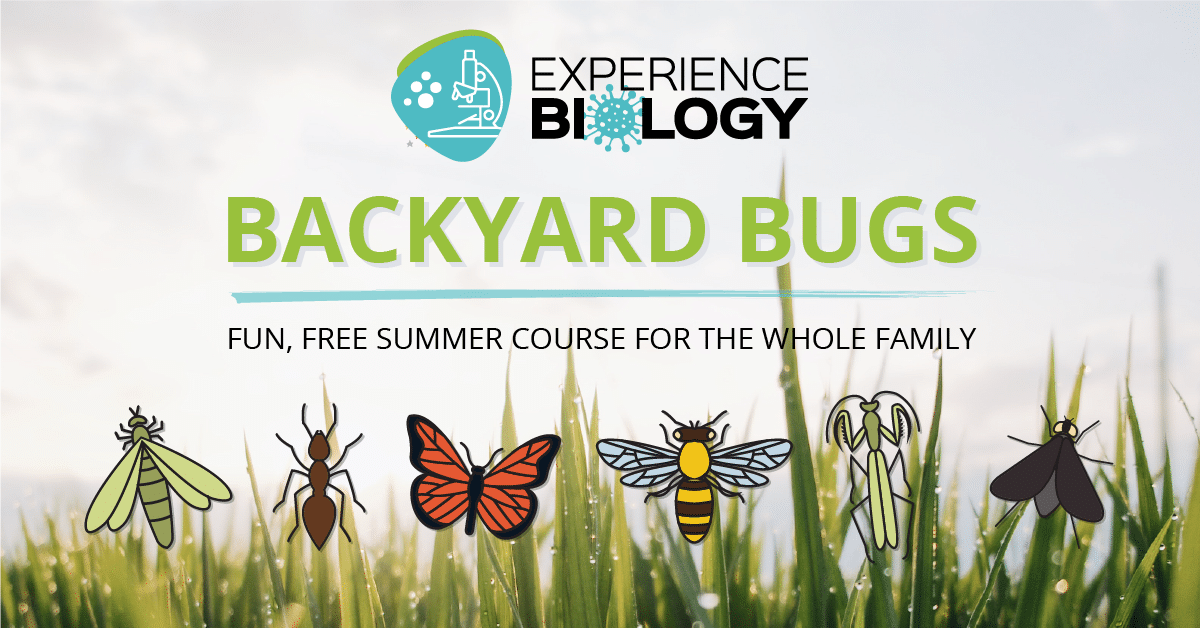 Simple Bug Motel from Red Ted Art
With mostly just natural materials from your backyard, you and your kids can make a habitat for bugs. This is a great way to encourage bugs to visit your backyard and to study them. It's also beneficial to your garden and plants.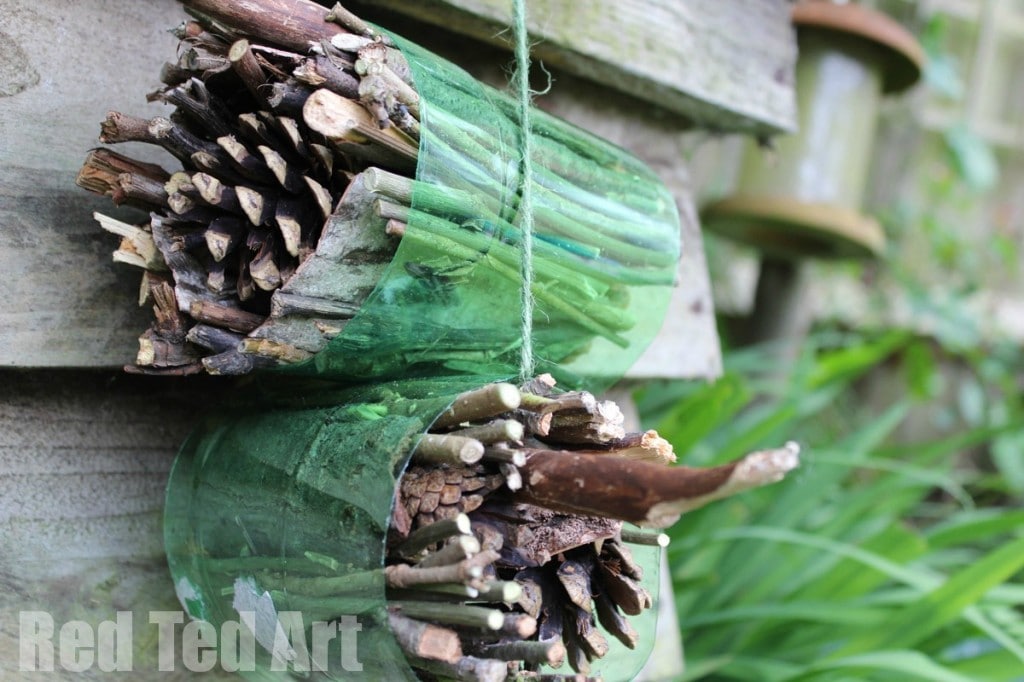 Insect Scavenger Hunt from My Joy-Filled Life
Download and print out this insect scavenger hunt page and head into your backyard or local park to see if you can find these common bugs and insects. This printable page shows amazing detail so it's a great learning tool for kids.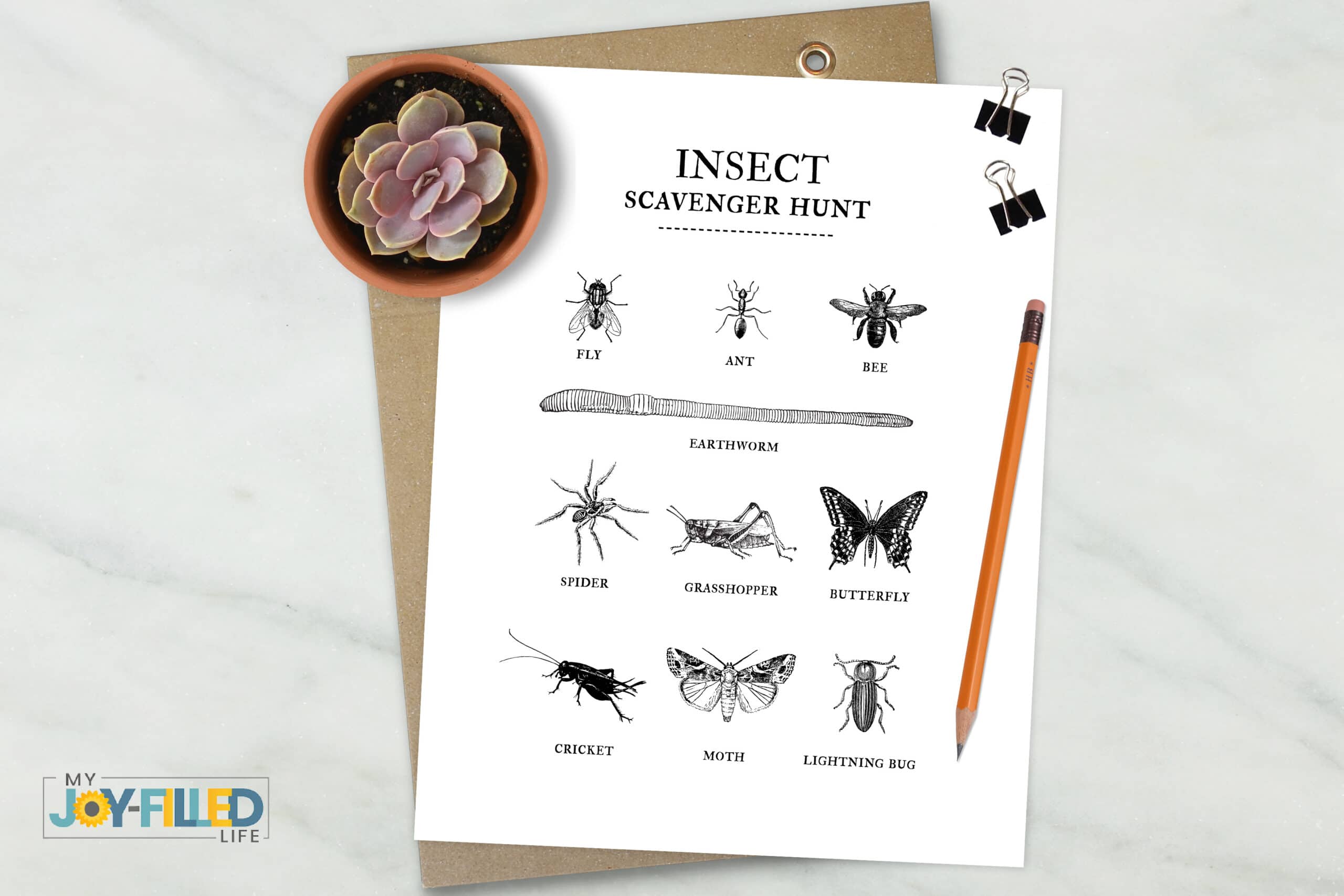 Pollination Experiment from JDaniel4's Mom
Learn how flowers grow and the importance of bees to the process with this fun, visual, hands-on activity showing how pollination works. You kids will enjoy making their own little bees and having them visit different flowers, all while transferring pollen along the way.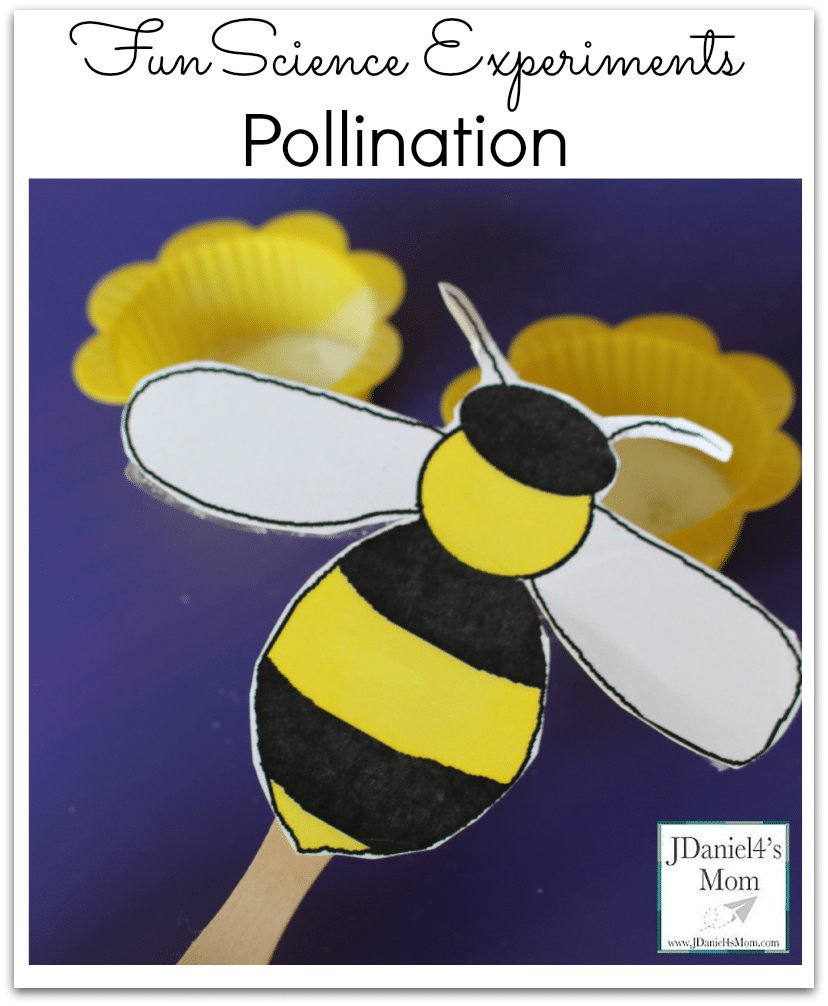 Bug Sensory Bin from Iowa Homeschool Mom
Sensory bins are a hit with little ones, so this activity is perfect for the younger crowd. While playing in this sensory bin, kids will not only be working on fine-motor and counting skills, but also learning what various bugs look like.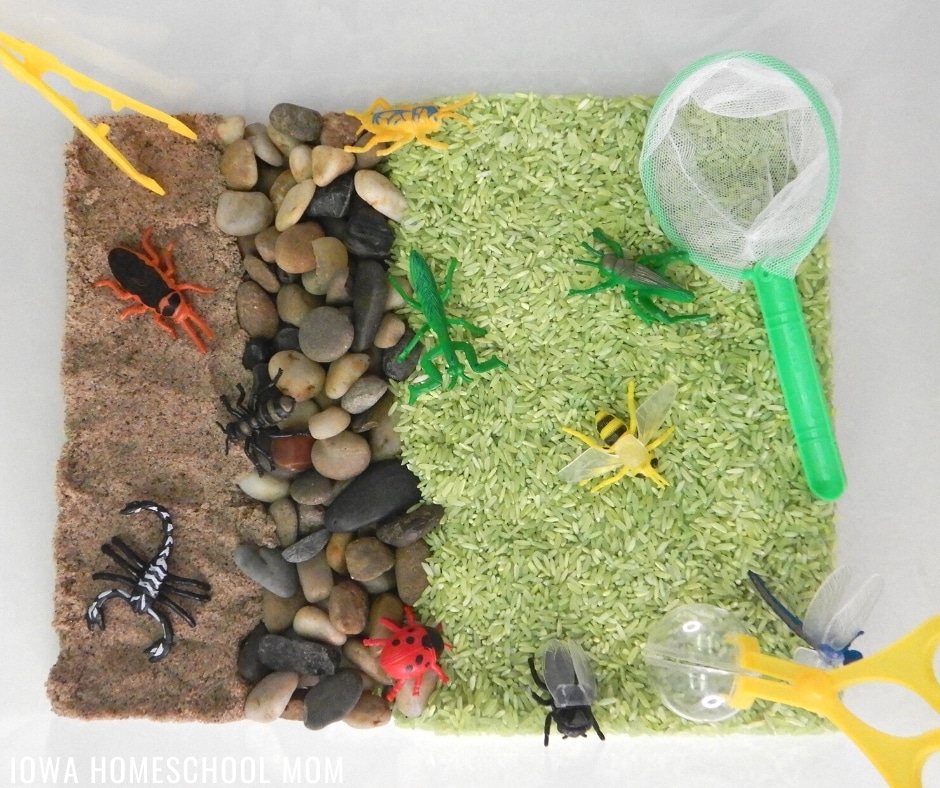 Learn the parts of an Insect from Teach Me Mommy
This be craft is not only adorable, but it's educational too! This craft will help kids to learn the different parts of an insect. It's easy to make and uses basic craft materials that you likely already have on hand.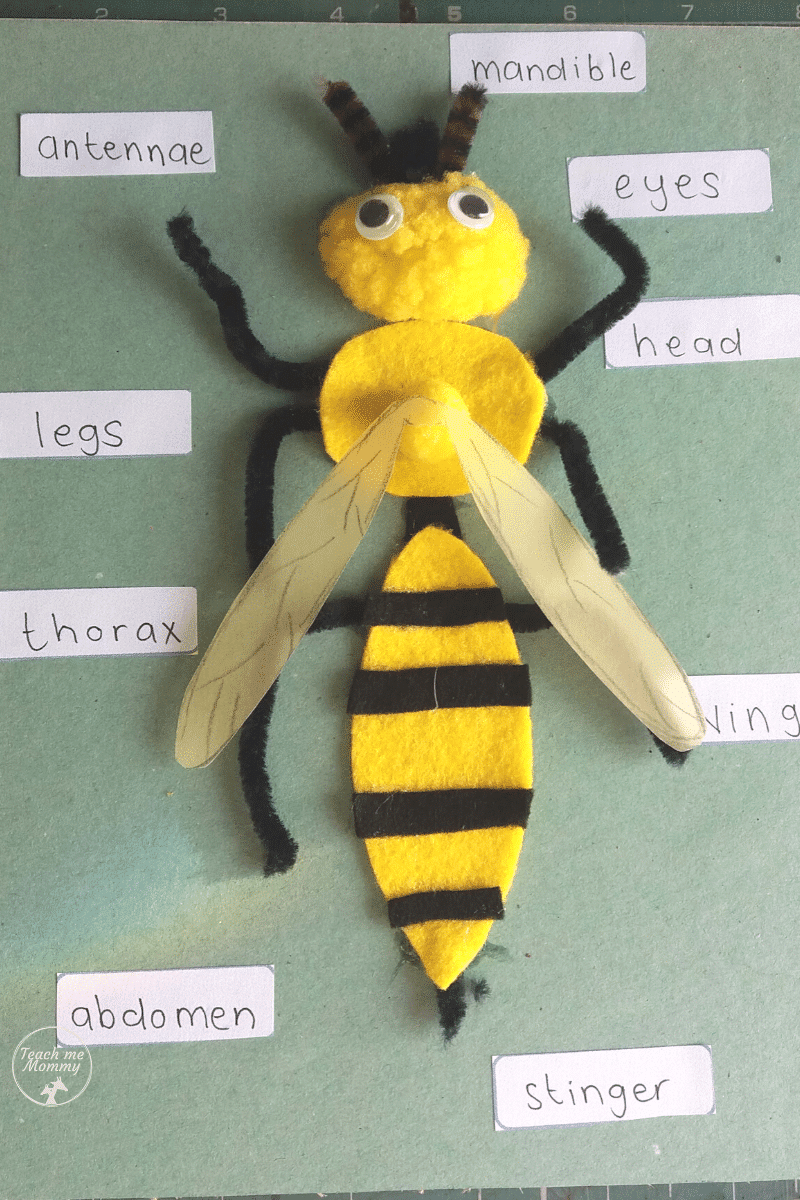 Montessori 3-Part Cards from Homeschooling My Kinetic Kids
3-part cards are a great learning tool, and so are the fun little Safari Ltd TOOB figures. These printable cards will help your child learn and identify different types of bugs, and they coordinate with the Safari Ltd TOOB insect figures. There are so many different ways you can learn and play with these cards and figures.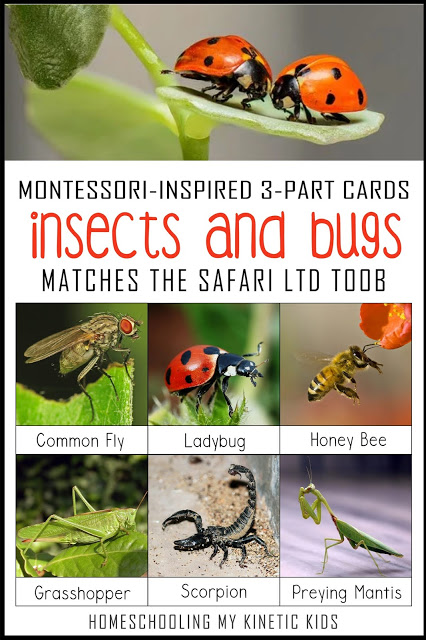 Draw the Missing Half: Insects from Adventure in a Box
With this neat art activity your child will draw the missing half of different insects. This will help the child learn about the different parts and features of bugs, and also help them learn about symmetry.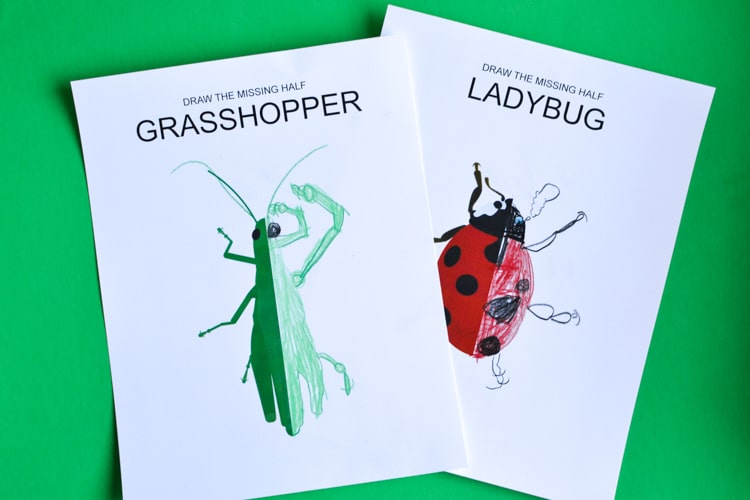 Buy and observe bugs from Insect Lore
Insect Lore has several kinds of bugs that you can purchase and then observe as they grow and change – caterpillars/butterflies, ants, and ladybugs. They also have lots of other great insect resources and supplies on their website.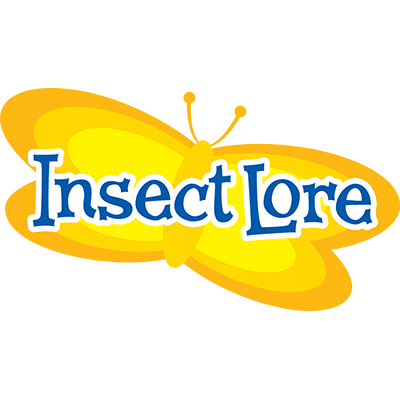 ---
Interested in even more summertime activities for your family? Me too!!
Every year I go searching for summer activities for my kids. Sometimes I spent hours on Pinterest trying to find fun activities to keep them occupied and learning during the summer months. So this year, I've joined forces with some of my fellow homeschool blogging friends to bring you (and me) some super fun Summer Ideas and Activities for Kids.
Check them out below!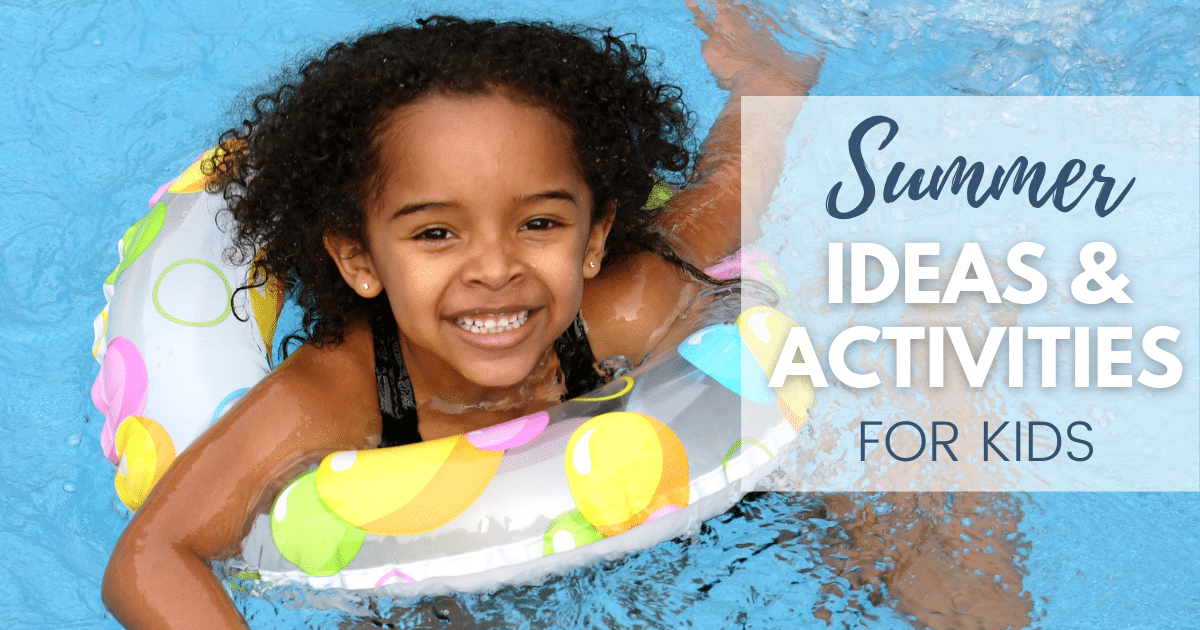 10 Unusual Ways to Homeschool Over the Summer from In All You Do
Do you homeschool through the summer? Here are some creative ways to keep the learning going, even during the summer months.

How to Use Classic Board Games as School Review from The WOLFe Pack
Learning with games is great way to make learning more fun and to help information stick. Here are some fun ways to use classic games for homeschool review.
STEAM Subscription Boxes for Summer FUN! from Homeschool On the Range
Subscription boxes offer a great opportunity for fun, hands-on learning. Your kids will look forward to a new box every month. Here are some great options for STEAM learning this summer.
Summertime STEM Activities from Hess Un-Academy
Here are some more great STEM ideas! You'll find an amazing collection of summer STEM activities in this post, for kids ages 4-19 – something for the whole family!
Pack The Perfect Backpack for Special Needs Summer Adventures from Our Crazy Adventures In Autismland
Make sure you have the right items in your backpack as you travel with your autistic child – it could make the difference between failure and success.
7 Ways to Encourage Summer Reading from Heart and Soul Homeschooling
Summer is a great time to get in some extra reading! Encourage your kids to read and make it fun with these helpful tips.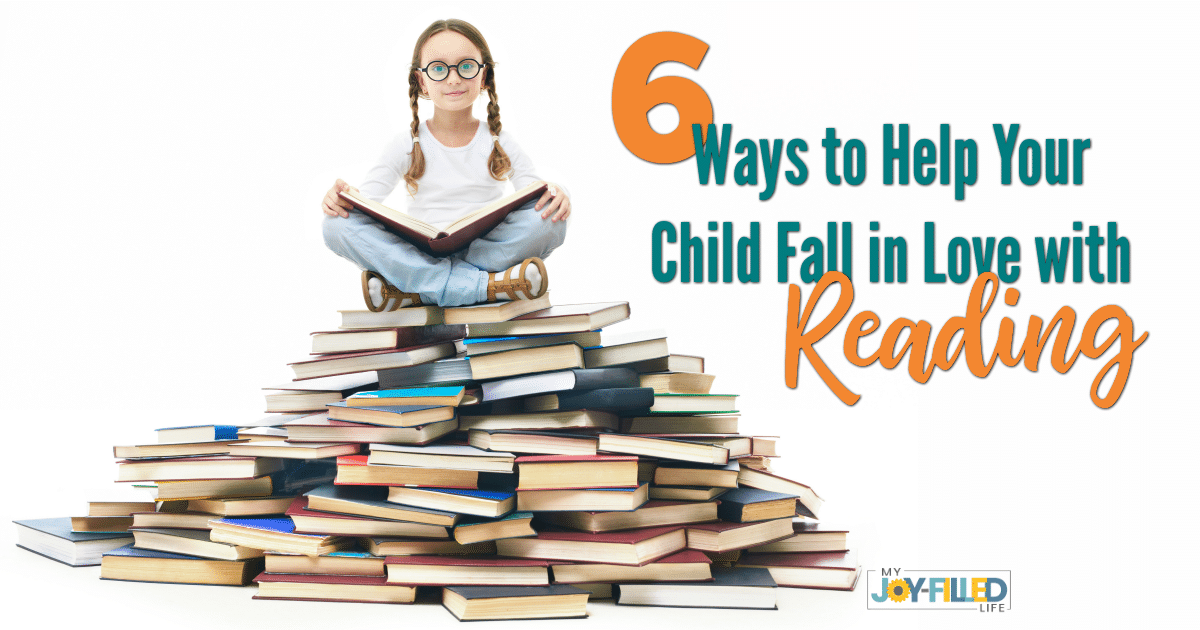 40 Boredom Busting Summer Ideas and Activities for Families from Geez, Gwen!
Unfortunately, summertime can lead to a bit of boredom, but here is a list full of great boredom-busting ideas that the whole family will enjoy. There's even a printable summer bucket list!
5 Awesome Ways to Learn Parts of Plants for Kids from Julie Naturally
Learning about plants and plant parts doesn't have to be boring. Here are 5 ways to make it fun!
Educational Summer Ideas for Kids from Making Room 4 One More
Just because you're on summer break doesn't mean learning needs to stop. Keep the learning going with these great educational ideas, for kids and teens.
Fun Seashell Identification Activities for Kids from Homeschooling 4 Him
Whether you're headed to the beach or not this summer, it's a great time to learn about seashells. This collection of easy, no-prep printable worksheets will help your family learn all about seashells this summer.
Budget-Friendly Summer Fun (for you and the kids!) from Hope In The Chaos
Have fun this summer without breaking the bank. Check out these budget-friendly, summer-fun ideas that your whole family will love.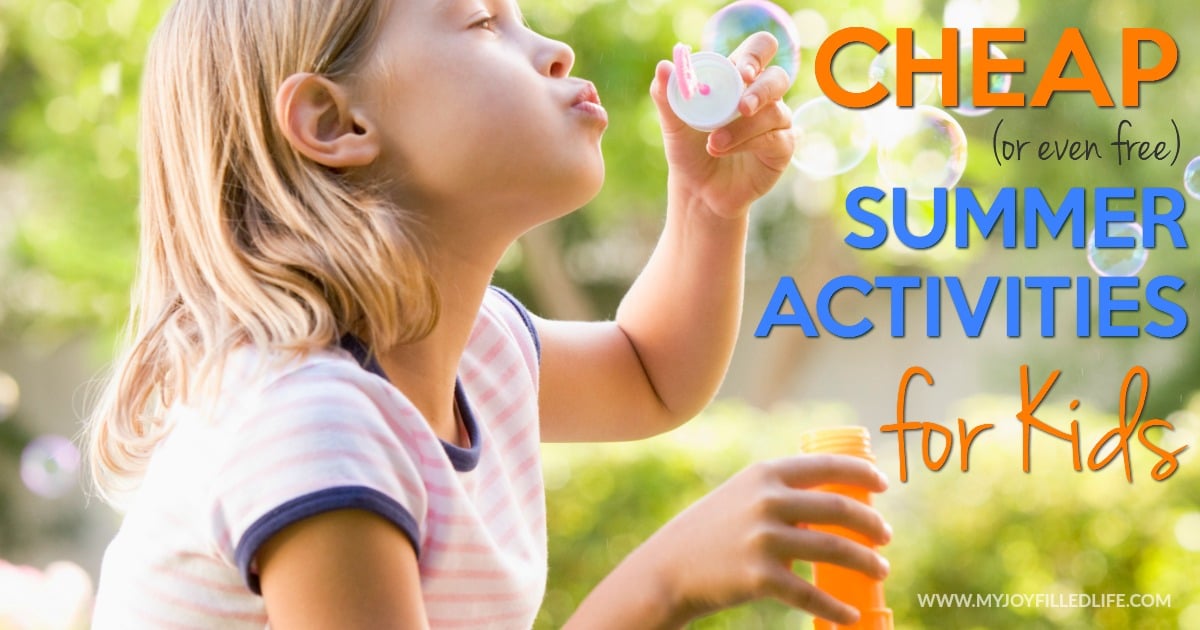 Homeschool Summer Bucket List from Whole Child Homeschool
Don't have the time or creativity to think of activities for your kids to do this summer. This summer bucket list will do the trick – it has many educational, and mostly free ideas for you.
Life Skills Mega List for Kids from Stand Up, Reach Out
Summer time is a great time to cover those practical life skills that all our kids need. Check out this amazing list of activities to teach mapping, cooking, communication, problem-solving, and more.
Summer Music Lessons for Holidays & Special Days from Music in Our Homeschool
This online course includes 12 music lessons for summer holidays and special days – each lesson is just 15 minutes and ideal for the elementary age group. You'll find lessons for Flag Day, Father's Day, Independence Day, National Radio Day, and many more.
21 Fun Summer Homeschool Ideas for Work From Home Moms from Thrive at Home
If you work from home and need some ideas to occupy your kids this summer, here are 21 ideas to get you started.
Summer Read Alouds for Kids from Simple Living Mama
Snuggle up with your kids and a good book this summer on those hot or rainy days. Here are some great books to read aloud with your kids this summer.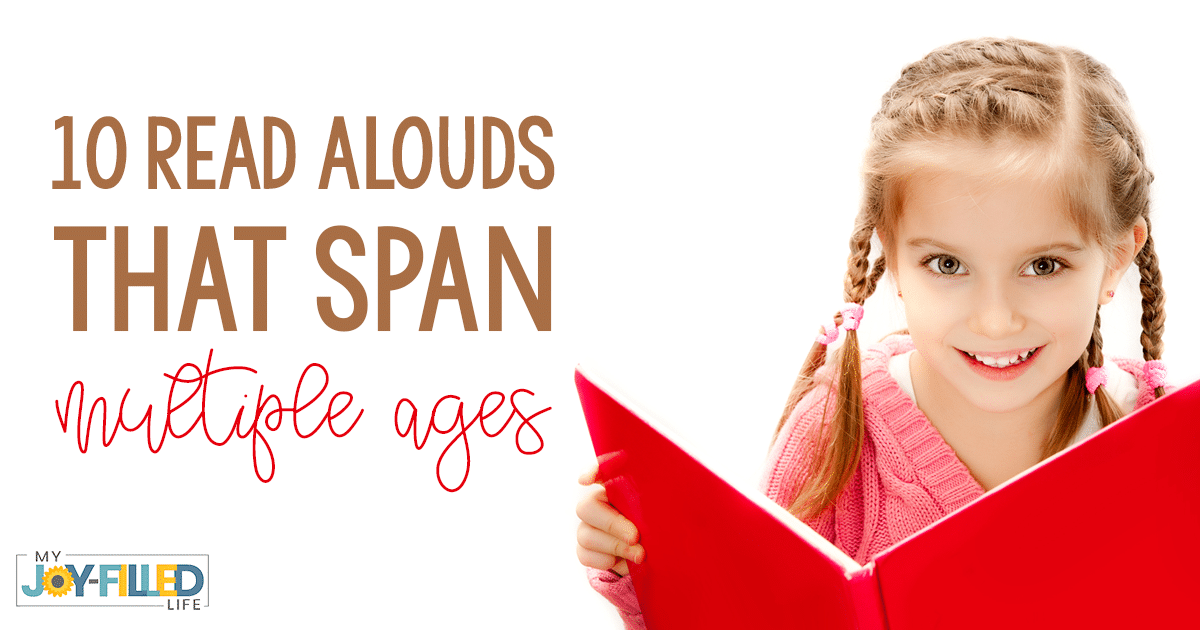 Summer Slide Activities for All Ages from The Homeschool Cafe
This Summer Activity Pack will help you and your kids beat the 'summer slide.' Filled with games, treasure hunts, worksheets, and more, your kids won't even realize they are learning!
How to Take Inexpensive Road Trips with a Large Family from With the Huddlestons
Traveling as a large family can be expensive, making it nearly impossible for many families. But these frugal ideas will help you make road trips with your large family a reality.
6 Summer Family Activities to Keep Learning Fun from This Bit of Life
You've finished up your school year, but you also want your kids to continue learning, and have fun. Have fun this summer, while learning together, with these six family-friendly activities to keep learning fun.
Homeschool Schedule: Our Summer Routine from An Off Grid Life
Wondering what summers look like for a year-round homeschooling family? Check out this Canadian family's summer schedule full of foraging, gardening, homesteading, and self-reliance skills.
25 Cheap & Easy Summer Meals for Families from Orison Orchards
Meal planning just got easier for you this summer, and affordable, with these great summer meal ideas that your family will enjoy.