I would say that one of the most fun science activities we have done is being able to watch, front and center, caterpillars turn into butterflies. Our whole butterfly unit was actually quite fun, but the actual, real live butterflies were the hit of the show.
Another fun thing we did that was quite memorable for the kids was to depict the butterfly lifecycle with food. It's a very simple snack to put together. All you need is:
marshmallows (the small ones) – for the eggs
gummy worms – for the caterpillars
Tootsie Rolls – for the chrysalises
Sociable crackers (just the butterfly ones) – for the butterflies
Then just simply put on a napkin, paper towel, or paper plate; label them and add arrows to show the cycle. Then as you observe your own butterflies, enjoy your snack.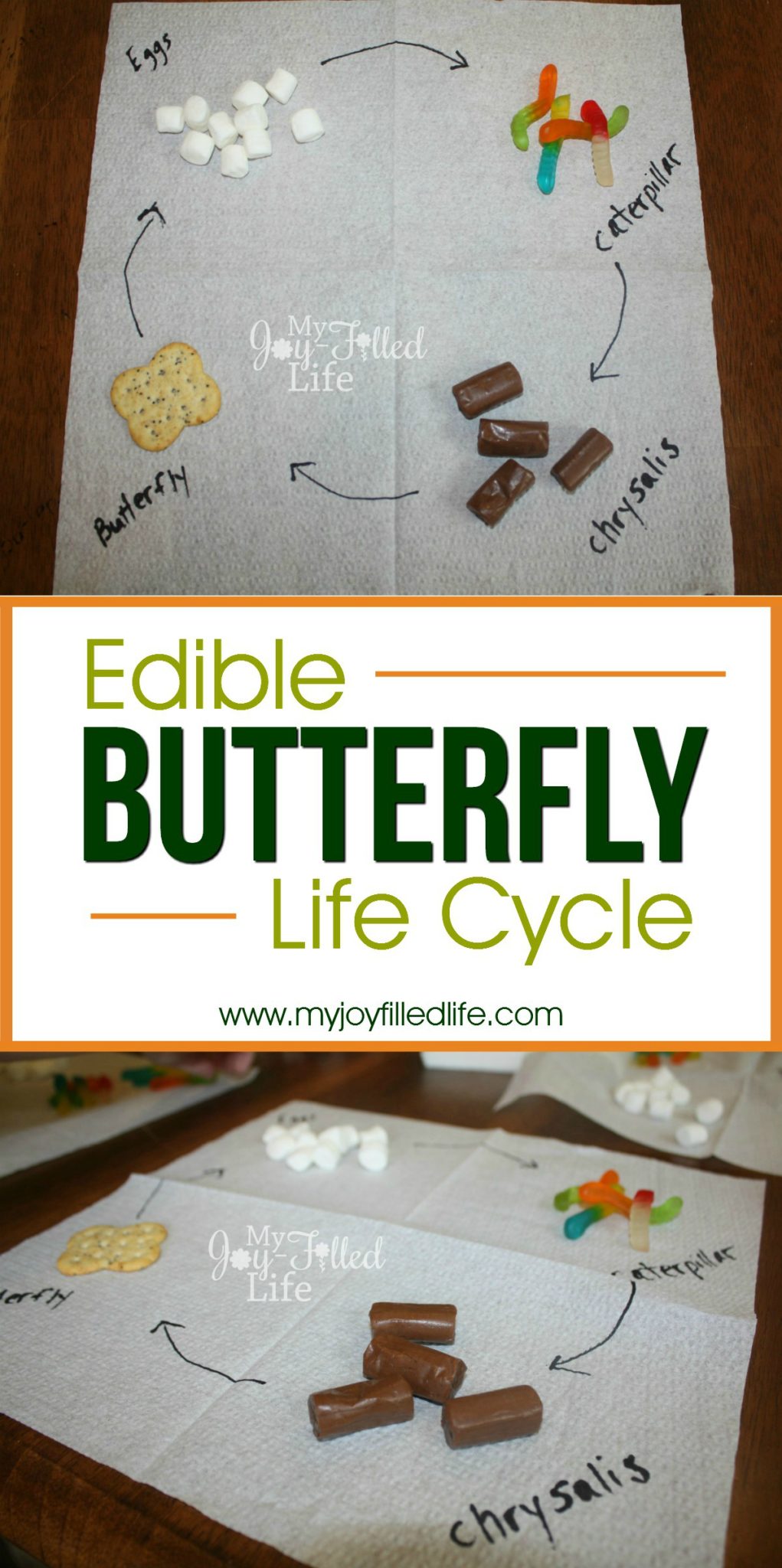 Here are some other fun activities we did while studying butterflies, as well as some other neat looking things I found online to tuck away for next time.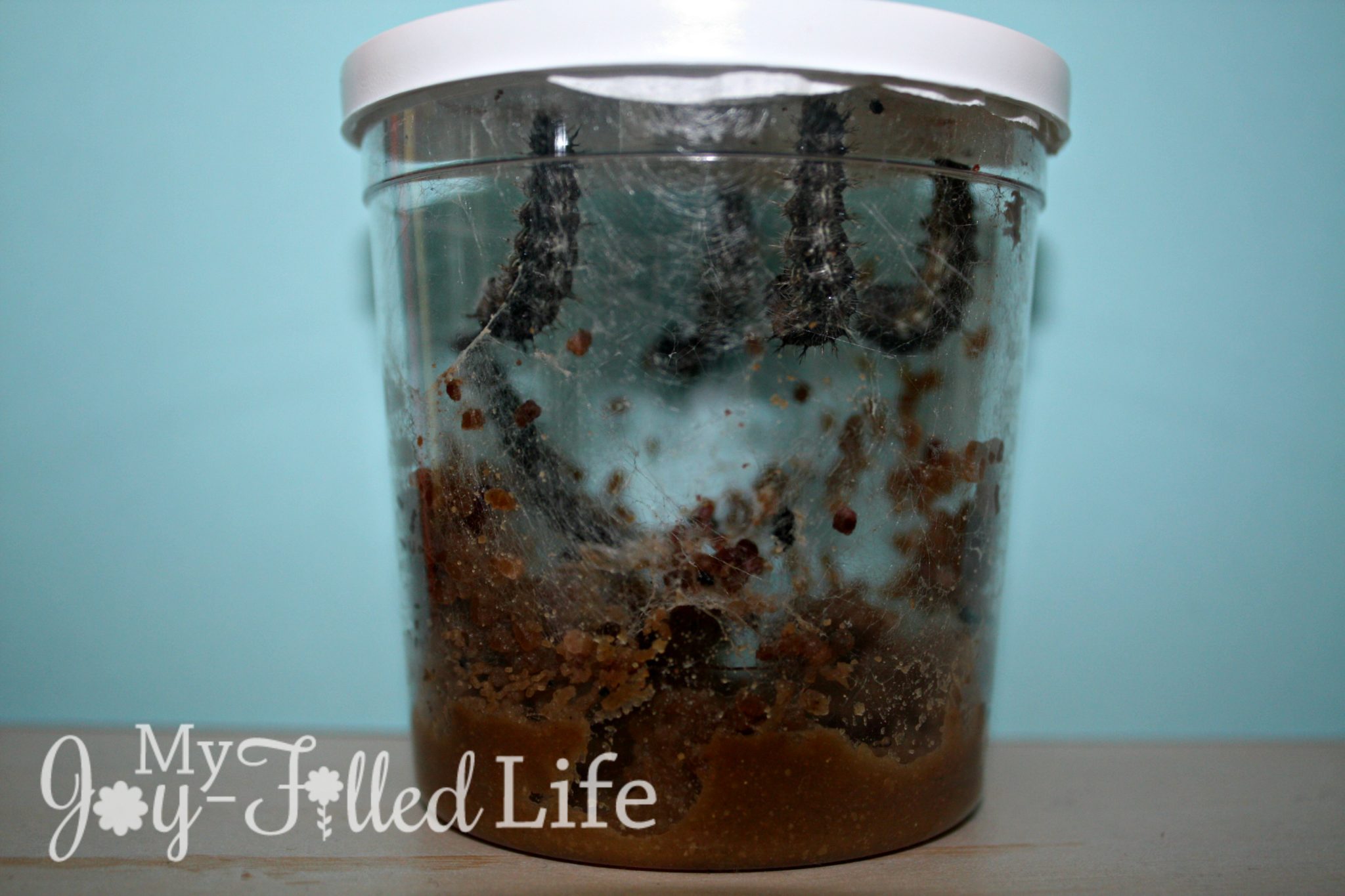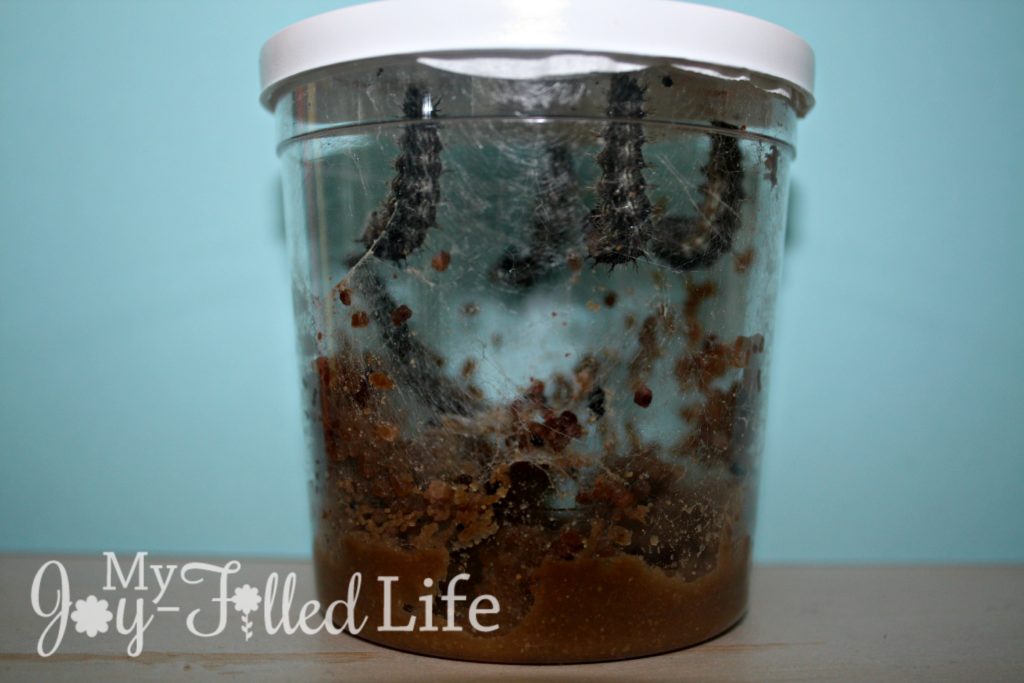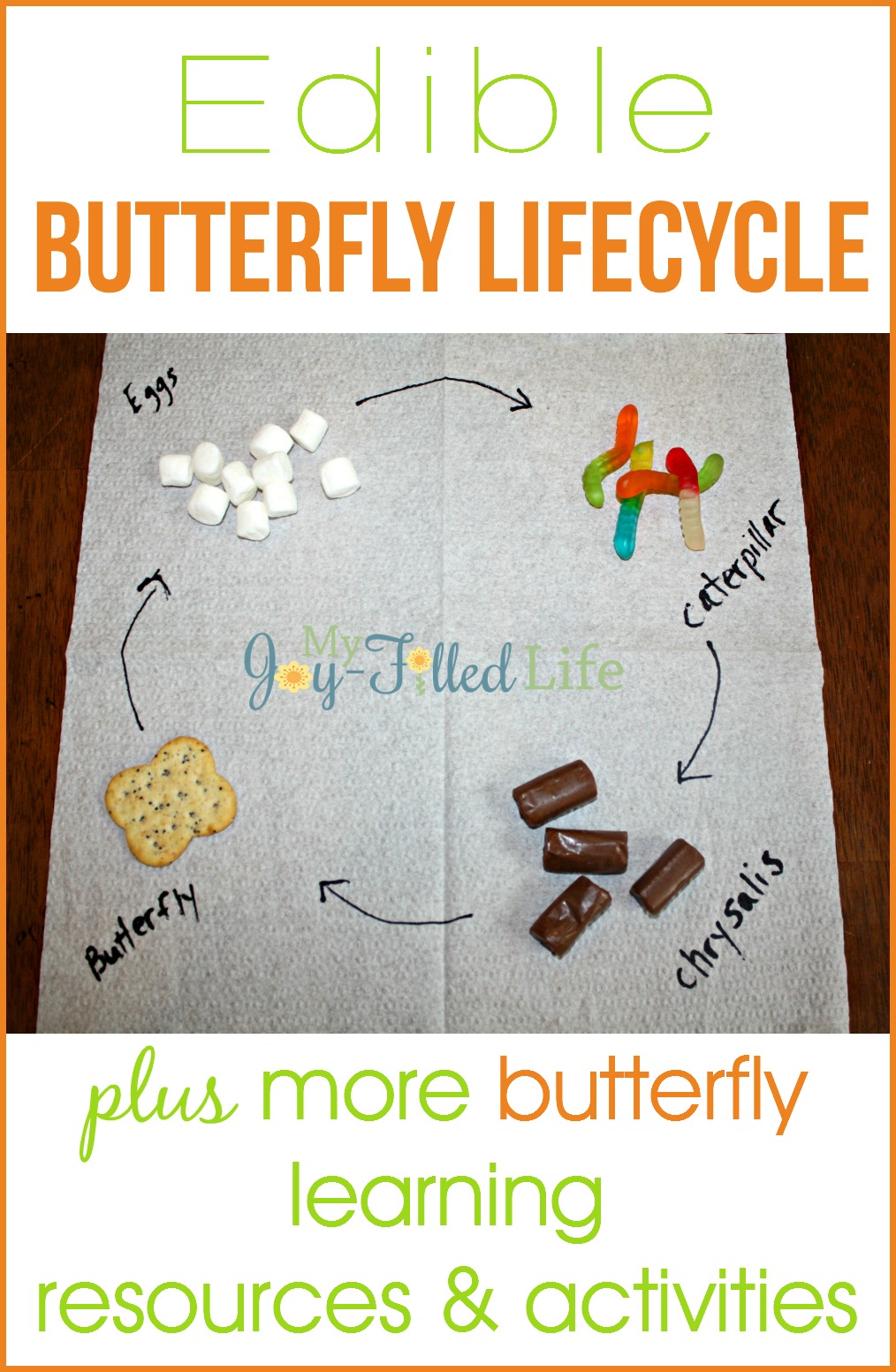 Save