Do you need some quick dinner ideas like me? Does your life, especially evenings, get a little more hectic once school starts?
My life is about to get super busy!! School starts next week, as well as the extra-curricular activities along with it. And with eight kids, my husband and I are only going to be able to get everyone where they need to be if we divide and conquer!
Along with work and homeschooling everyday (okay, I don't 'work' everyday, but I do a majority of the homeschooling), we have our homeschool co-op once a week, hockey practice 3 times a week (plus games on the weekends), soccer practice twice a week (and games on the weekends), theater twice a week, speech therapy once a week, voice lessons once a week, and our church small groups once a week. Phew, I'm tired just thinking about all that, and I totally feel like I'm forgetting something!
So as I was running around trying to get dinner ready tonight (some of the chaos has already started, as hockey started this week and two of the older kids had an activity at church), I thought to myself, 'how am I going to get dinner ready every night during this upcoming busy season?' Because let's be honest, frozen pizza gets real old, real quick, so I can't be serving that every night.
To Pinterest I went, to find some quick meal ideas, and here is what I found! Some of these are just plain quick to make, some will make great freezer meals and all I'll have to do is remember to take them out the night before and then just throw them in the oven come dinner time, or some are easy slow cooker meals that I can throw in the crock pot in the morning and not think about until it's time to eat! There's even some Instant Pot recipes on the list because I really need to learn to use that darn thing!
I think I'm going to pick several of these and put them on a rotation for the next few months, and do some make 2, freeze 1 meals (and I'll probably add frozen pizza in here and there). If you need some quick and easy dinner ideas for your busy nights, I hope these will help!
Quick & Easy Pizza Casserole from Eating on a Dime
Chicken Piccata from Delicious Meats Healthy
Creamy Crockpot Macaroni & Cheese from Amanda's Cookin'
Skinny Chicken Spaghetti from You Brew My Tea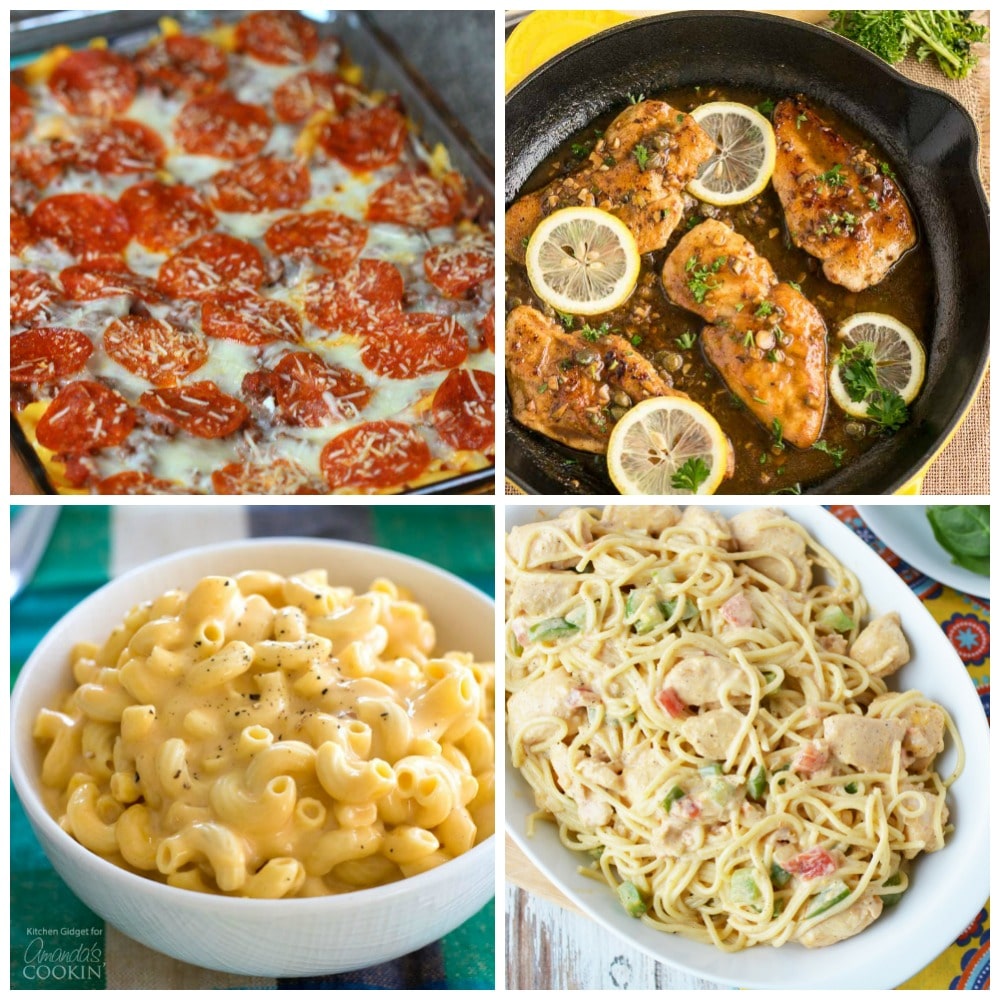 5 Ingredient Beef Enchiladas from Southern Bite
Corn Flake Crusted Chicken from My Joy-Filled Life
The Best Instant Pot Broccoli and Cheese Soup from Bless This Mess
Chicken Bacon Ranch Casserole from Wholesome Yum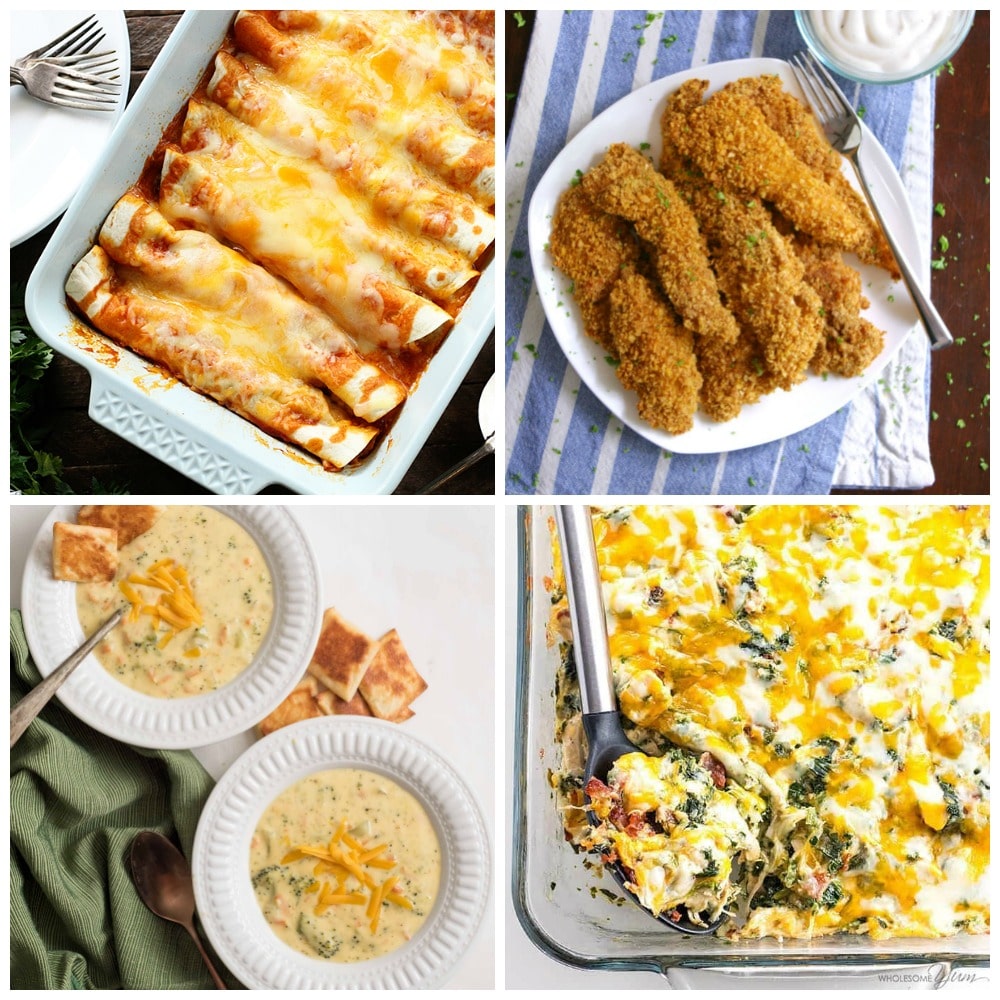 Lemony Baked Basa from The Dinner Mom
Crockpot BBQ Ribs from The Rising Spoon
Instant Pot Pasta with Sausage and Spinach from Living Sweet Moments
Easy Crockpot Lemon Chicken from My Joy-Filled Life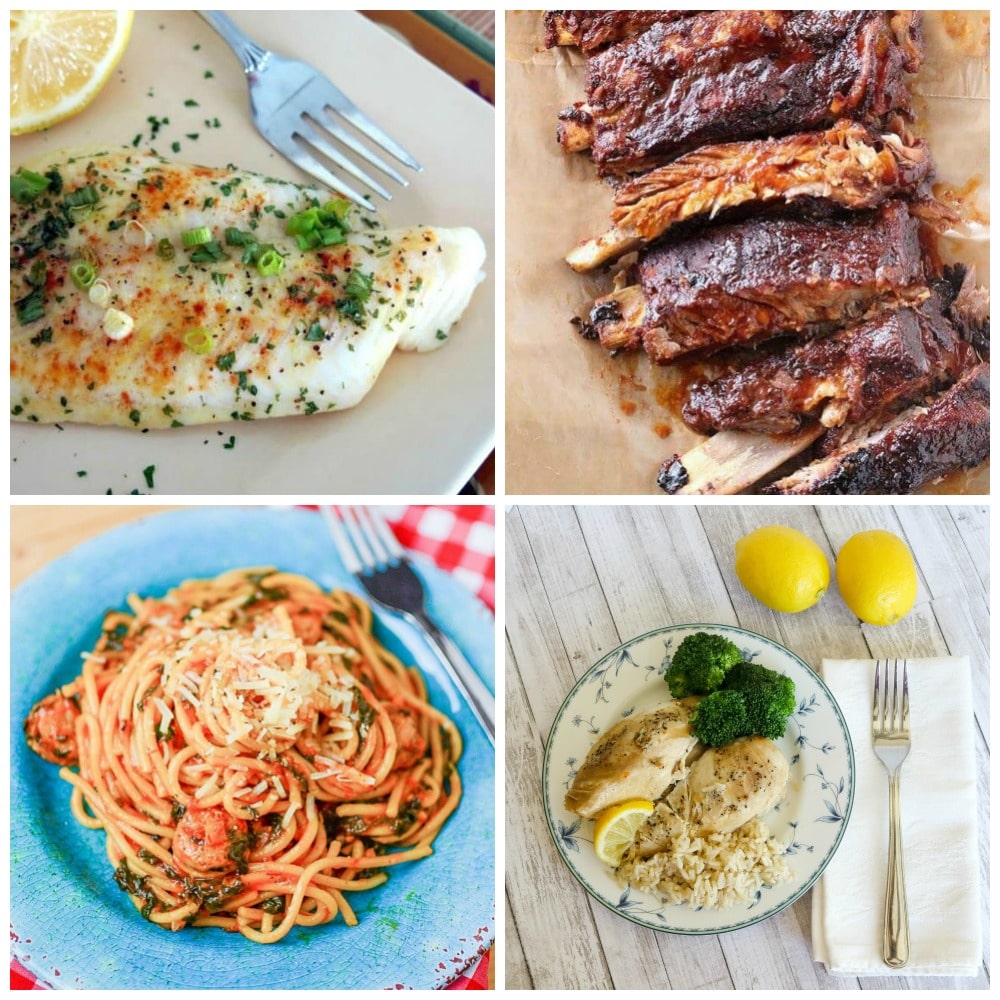 Baked Chicken Burritos from My Joy-Filled Life
Sauteed Shrimp and Zucchini from Delightful Plate
Instant Pot Taco Pasta from Peas and Crayons
Instant Pot Chicken and Dumplings from Southern Family Fun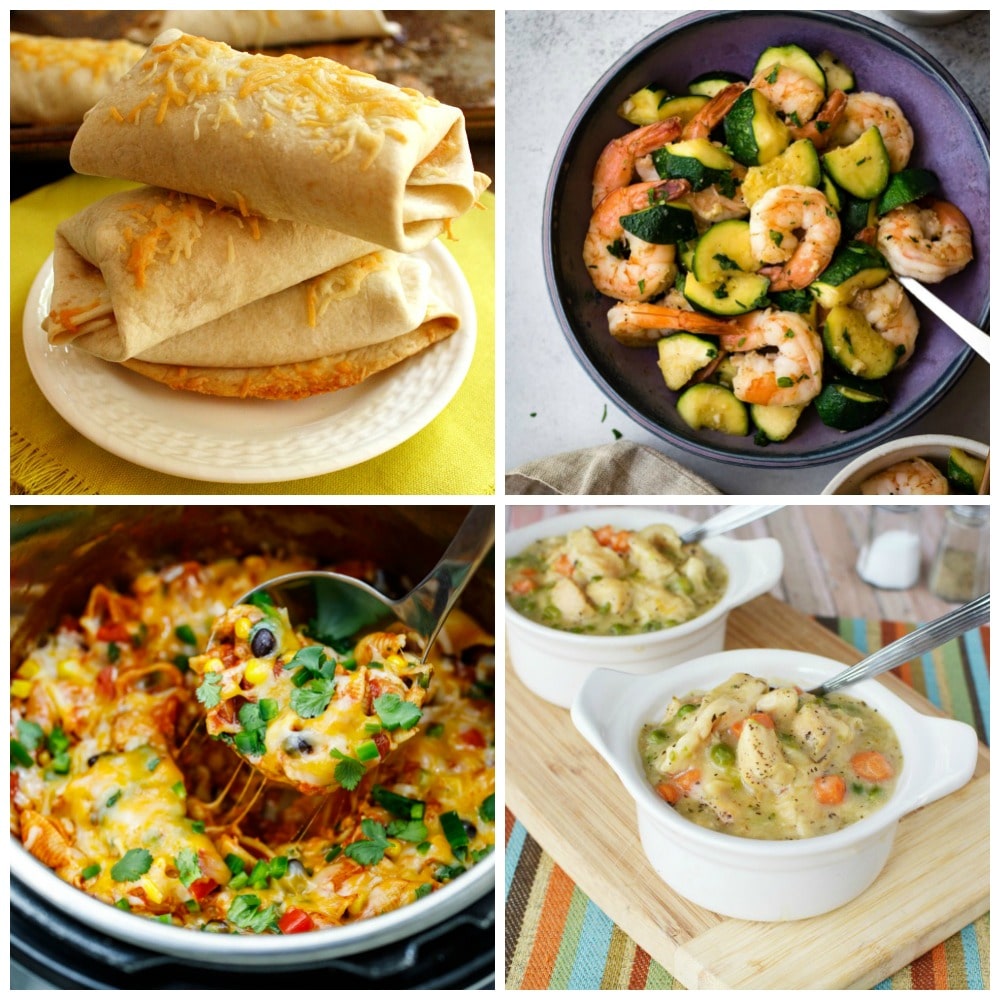 Philly Cheesesteak Sloppy Joes from Cincy Shopper
Baked Barbecue Chicken Sandwiches from Scattered Thoughts of a Crafty Mom
Easy Taco Pizza from My Joy-Filled Life
Skillet Chicken with Mushrooms from Dancing Through the Rain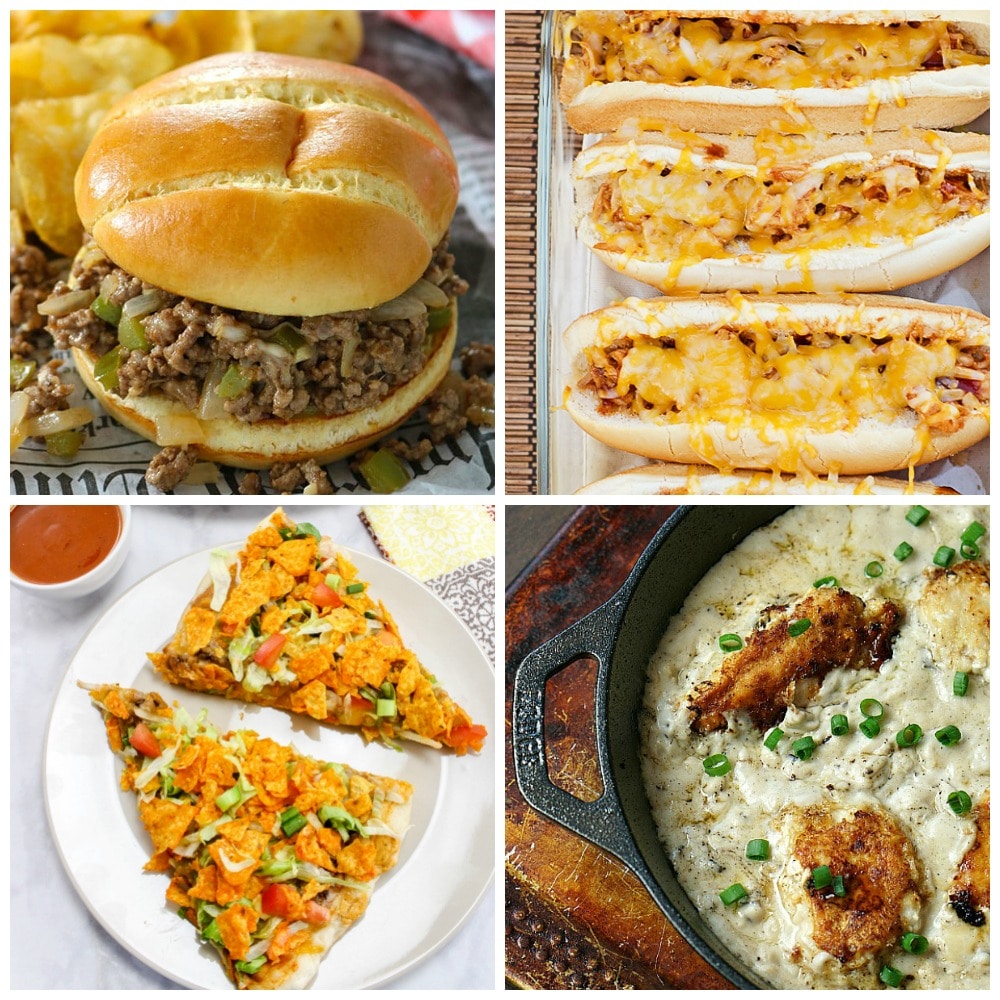 What are some of your favorite dinners for a busy weeknight?
You might also like: