One of the messiest areas of my home by far is the homeschool room. It is so easy to let homeschool supplies, art projects, and books take over. Kids are naturally messy, so their level of organization is certainly not the same as mine. The problem with that is we end up unable to find supplies when we need them, which is frustrating for all of us.
Every few weeks I take some time to declutter my homeschool. The longer I wait to declutter, the more the mess accumulates, and the harder it is to homeschool productively.
If you're looking for help, these 7 tips for decluttering your homeschool should get you off to a great start!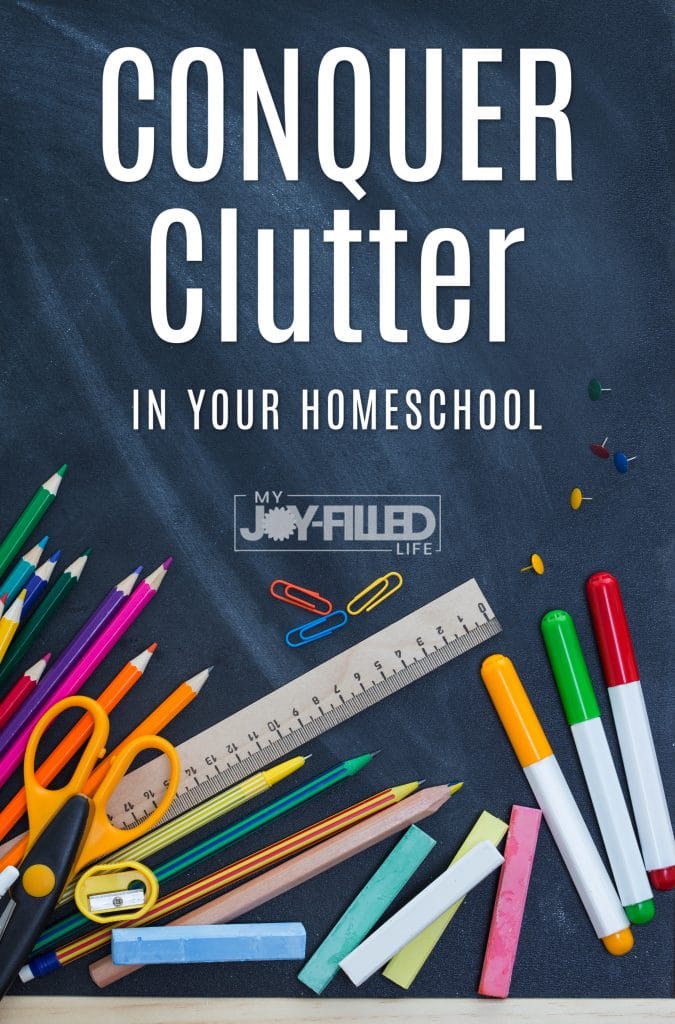 Take out the Trash
Step number one anytime you are going to declutter your home is to take out the trash. My kids tend to hoard leftover bits of cut up paper, tons of papers they've doodled on, ripped up coloring pages, and other items that are really just trash. Do proper waste removal and clear your homeschool space of that trash before you do anything else. You may consider getting Garbage Disposal Bins or dumpster rentals if you have large amounts of trash.
Organize the Books
Let's chat about organizing the homeschool books. Most homeschoolers have tons of books. I use a rain gutter bookshelf to display books related to our current study. I store our curriculum books directly on the shelves in our homeschool room, and I utilize my other bookshelves for all of our other books. I have found that I really like the look of an organized bookshelf, so I arranged the bookshelf in our living room with our collection of vintage National Geographic books arranged in colors of the rainbow.
Another option is to group like books together. I keep all of our Curious George books, Dr. Seuss books, and Little Golden books together on a shelf. Board books for my toddlers go in baskets.
Baskets are very helpful for organizing seasonal books. I tend to keep our seasonal books put away in a closet. When a new season comes around, I switch out the books in my basket.
I also keep a basket in my homeschool room dedicated to just library books. This basket really helps me keep those books from getting lost.
Create a Central Space for Supplies
We struggled so, so much with our regular school supplies like pencils, crayons, markers, my stapler, etc. I tried giving each child their own pencil box, but that didn't go so well, I finally invested in a caddy. Now I store all of these items in the caddy and the kids can just grab what they need during homeschool time and put it back when they are finished.
Organize Art Supplies
Art supplies can be a real struggle. I did not want to keep art supplies in reach because I have toddlers. My solution was to hang a pocket storage organizer inside my homeschool closet door. I sorted art supplies into those pockets, so now they are organized, but put up out of sight of my little ones.
Consider a Rolling Cart for Items Used Every Day
One of my favorite homeschool supplies is my rolling cart. I keep all of my homeschool morning basket homeschool books on the rolling cart, as well as my hole punch and other items we use every single day. You could also keep your supply caddy on the cart. It's amazing for homeschooling!
Designate a Space for Each Child's Supplies
Each of my children get a bin and a cube in our cube storage system to house independent work. We keep workbooks, binders, notebooks, and individual supplies in these bins so that they all stay together. When it's time to work on independent work, the kids know exactly where to find their things.
Keep Only What You Use or Will Use
My last tip for decluttering your homeschool is to definitely keep only things you will use. A lot of homeschoolers love to hoard curriculum. Because of limited space, I've had to sell things I know we aren't going to use anytime soon. I figure I can sell my unused curriculum and use the money to buy things we will actually use instead of holding on to a million things that are just going to take up valuable space!
The best way to keep your homeschool space decluttered and organized is with mini decluttering sessions. Every few weeks go through your homeschool space and give it a quick declutter! For the things that you don't need at the moment but you are sure that you will in the near future you can consider putting them in storage container rentals so they won't be in your way while you work on other projects.
Thank you to our featured sponsors! 
Don't forget to check out ALL of the helpful posts in the series
and enter the giveaways (over $2000 worth of prizes)!
>>> CLICK HERE <<<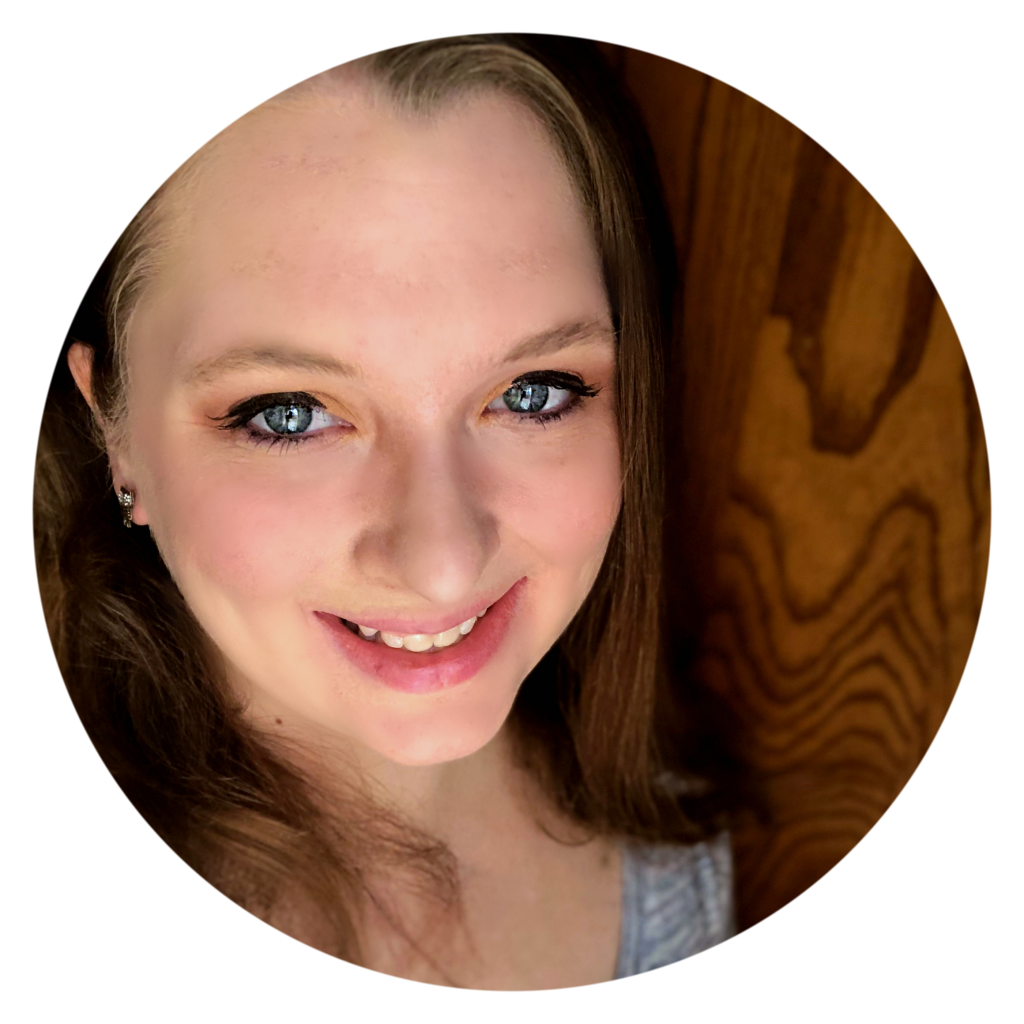 Joanie Boeckman is a military wife and homeschooling mama to six kids. Her mission is to help moms simplify life, home, and homeschool on her blog, Simple Living Mama. You can find her on YouTube, Instagram, and Facebook sharing her love for the Lord, homemaking, and homeschooling!