Frozen hot chocolate might sound like a little bit of an oxymoron, but the mix of chocolate and marshmallows in these hot chocolate popsicles is the perfect cold cocoa! Everyone loves a delicious cup of hot chocolate, but sometimes you might crave that sweet treat in the summer.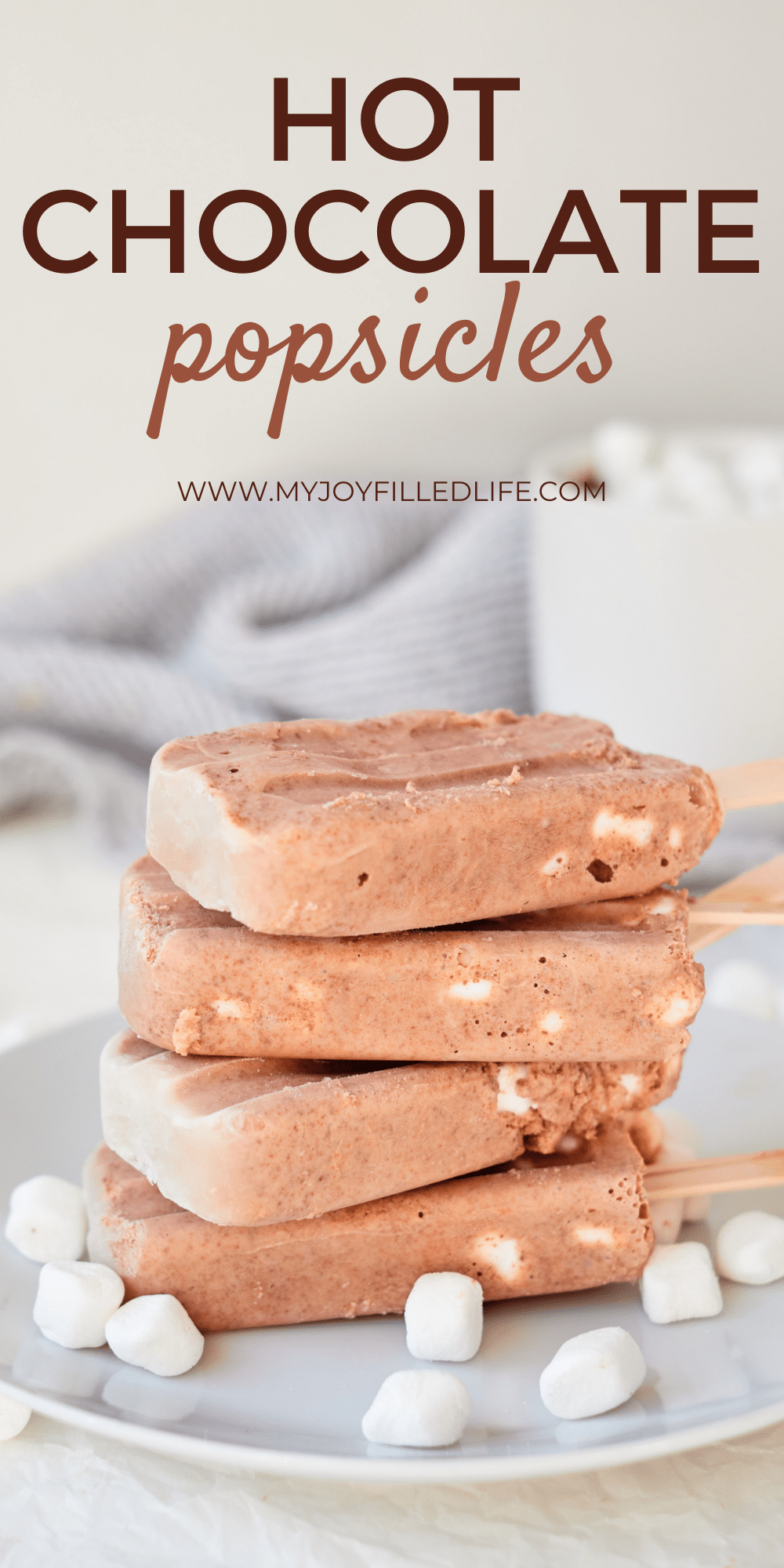 These delicious hot chocolate popsicles are a delicious way for you to enjoy your favorite cup of hot chocolate but in a cooling and refreshing popsicle. These popsicles are so easy to make and they are a fun way to enjoy the flavor of tasty hot chocolate with the sweetness of marshmallows in every single bite.
Making homemade popsicles are so easy to do, and they're a fun summer treat. While fruity popsicles are tasty, sometimes you're in the mood for something a little more chocolatey. These homemade hot chocolate pops make for a delicious ice-cold way to enjoy hot chocolate, but also be sure to try our Chocolate S'mores Popsicles for more chocolatey flavor!
With just three simple ingredients and five easy steps, you can whip up these delicious frozen treats whenever you're in the mood for a bite of hot chocolate. This frozen hot chocolate is perfect for chocolate lovers and your kids will crave these delicious treats all summer long.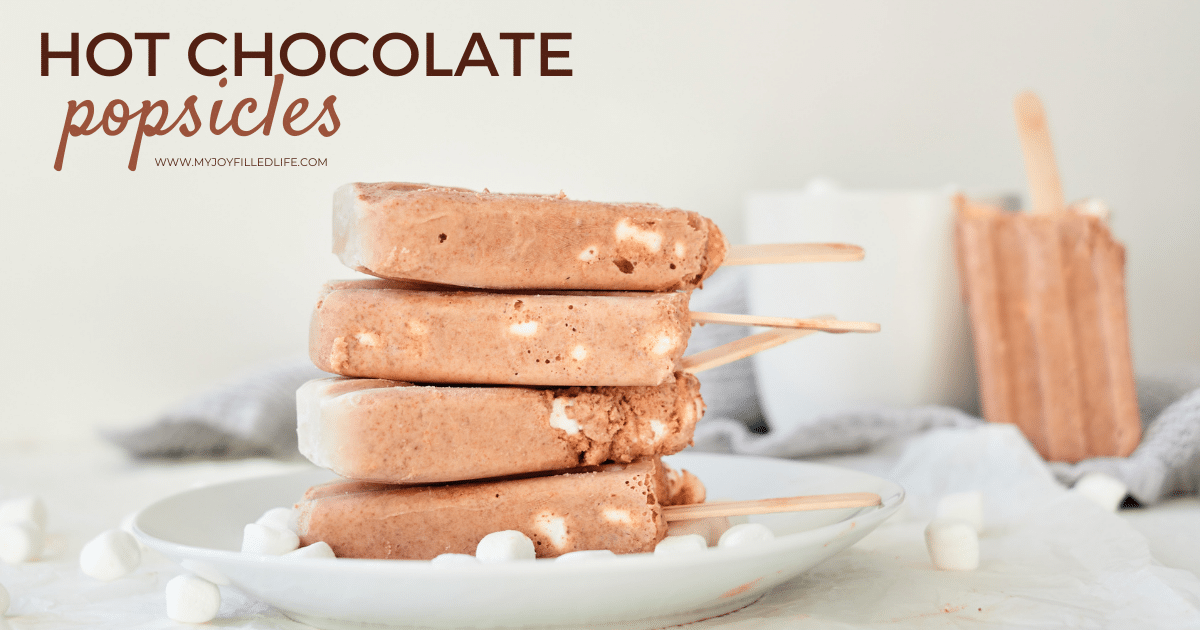 Hot chocolate Popsicles
Makes 6 popsicles
Ingredients:
1 cup of yogurt
2 cups of cooled hot chocolate (I suggest making it a bit stronger than normal)
1 cup of mini marshmallows
Directions:
Prepare your hot chocolate, you can use your favorite mix. Let the hot chocolate cool to room temperature.
Mix yogurt and hot chocolate in a blender or by using a whisk
Place a handful of mini marshmallows into each popsicle mold
Pour the liquid to the top of the molds
Insert the popsicle sticks and place them in the freezer overnight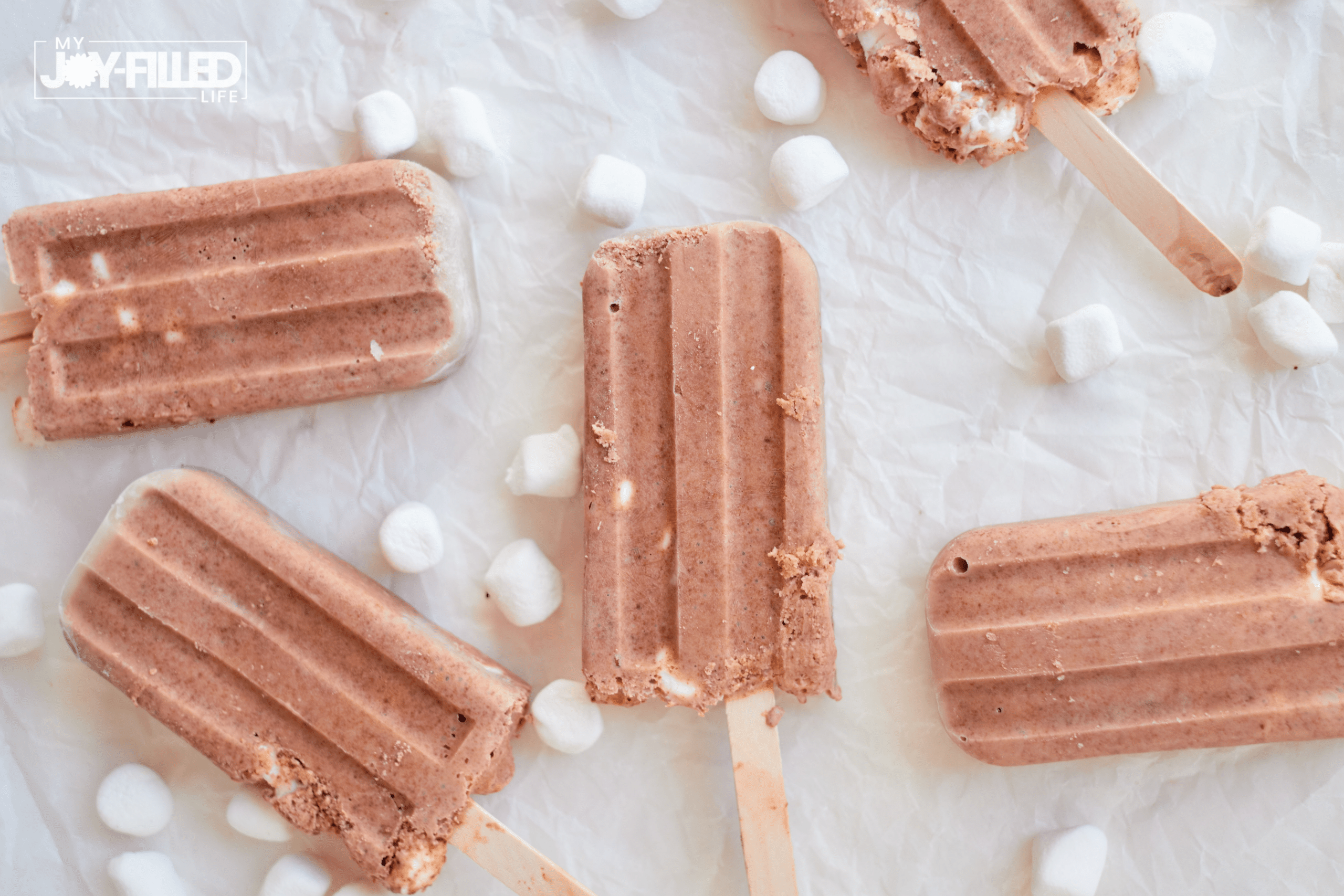 If you are looking for a delicious way to cool off and a fun treat that your kids will love, then these hot chocolate popsicles are perfect! These popsicles are loved by my kids and a fantastic way to enjoy a chocolatey and dare I say s'mores type treat this summer. These are so easy to make, and they are the perfect make-ahead treat to enjoy this summer.
You could even get your kids in the kitchen and have them help whip up these easy treats. These creamy chocolate popsicles last a long time in the freezer so you can have a nice frozen treat whenever you need them.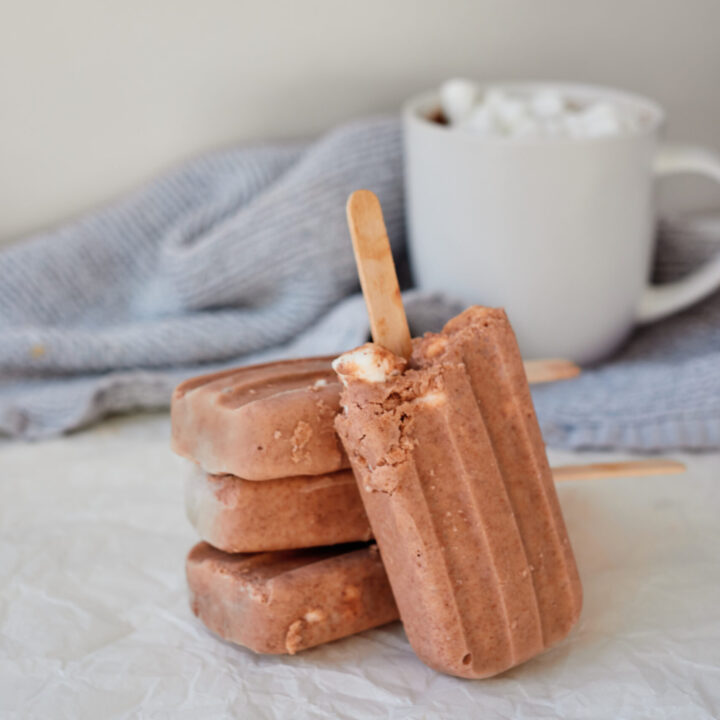 Hot Chocolate Popsicles
Prep Time: 10 minutes

Freezing Time: 12 hours

Total Time: 12 hours 10 minutes
Ingredients
1 cup of yogurt
2 cups of cooled hot chocolate (I suggest making it a bit stronger than normal)
1 cup of mini marshmallows
Instructions
Prepare your hot chocolate, you can use your favorite mix.
Let the hot chocolate cool to room temperature.
Mix yogurt and hot chocolate in a blender or by using a whisk
Place a handful of mini marshmallows into each popsicle mold
Pour the liquid to the top of the molds
Insert the popsicle sticks and place them in the freezer overnight