Don't miss out on these top 10 historical vacation destinations for homeschoolers. Not only are these great places to vacation as a family, but their culture and history provide wonderful learning opportunities. Anytime that you can combine a trip full of fun AND learning, you can rest easy knowing that it's going to be a great experience for all.
Homeschooling is so much more than just sitting and reading books. Embrace the fact that it gives you the freedom to combine learning and traveling!
Make certain to check out these tips on How and Why to Add Educational Travel to Your Homeschool!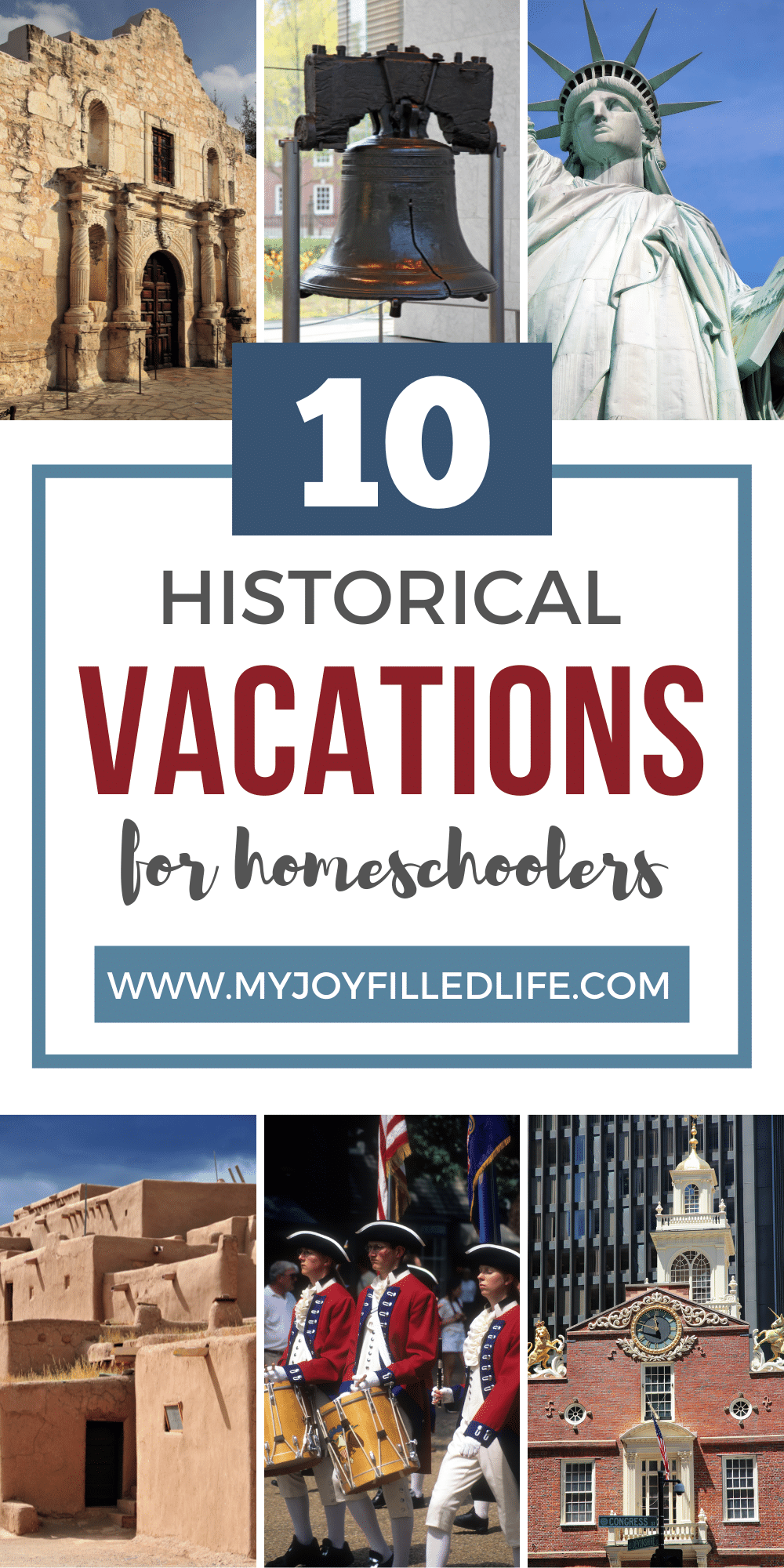 Thank you to Academic Expeditions for sponsoring this post.
Top 10 Historical Vacation Destinations for Homeschoolers
Every homeschool year offers the ability to create a truly magical learning environment. You can even use vacation destinations in the U.S. as a way to mirror what you've recently learned or are getting ready to study.
While there are a lot of great towns and cities to visit that offer historical value, here are ten vacation destinations for homeschoolers that offer an abundance of really cool learning opportunities.
Best Places to Plan a Trip For Homeschool Education
Depending on where you live, you might be able to map out quite the timeline for travel. These towns in the United States are full of amazing history that is going to be such an added benefit to your homeschool lessons.
Boston
When it comes to diving more into American History, have a trip to Boston on your radar. You can take the kids to see the Paul Revere House and take a walk on the 2.5-mile walking trail known as the Freedom Trail. Visit the site of the Boston Massacre or stop in and explore the Boston Public Library. While you're at the library make time to see the finish line of the Boston marathon which is right down the road.
If you have baseball fans in the house, make certain to take a tour of Historic Fenway Park, too! Boston is a great city with beautiful older homes, which could make for a fun unit on architecture as well.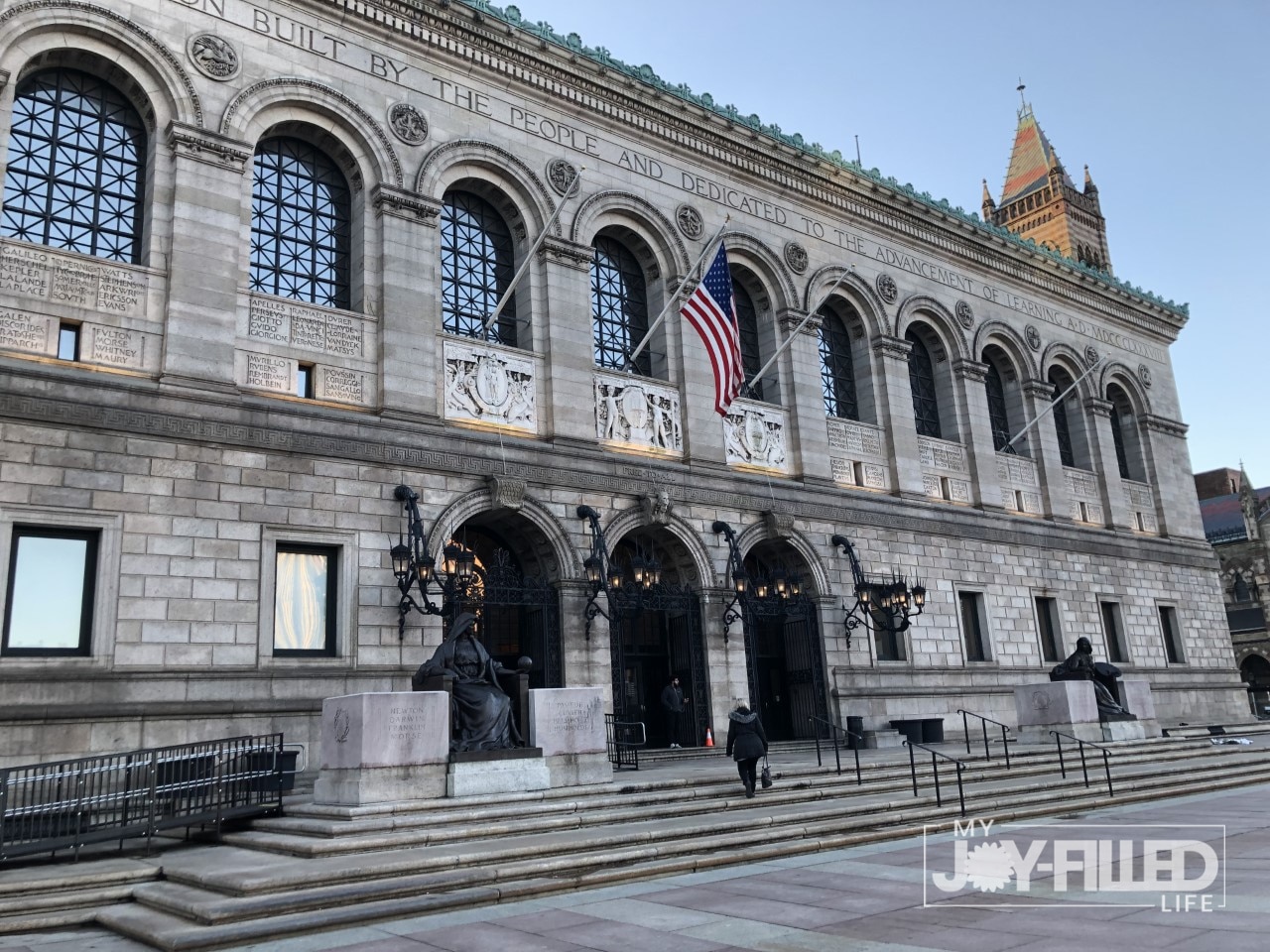 Washington D.C.
It seems like everywhere you turn in D.C., there is something of historical value to see. Plan a stop at the National World War II Memorial and make certain to take time to visit the Holocaust Memorial Museum as well. Both of these are emotional to visit and see but are an important part of history.
Make certain to stop and see the Lincoln Memorial as well while you're in town. Most things in D.C. are within walking distance of each other, so just put on some good shoes and pack some water. You'll spend the entire day exploring and loving it.
Philadelphia
Known for its Brotherly love and Philly Cheese Steaks, a trip to Philly is guaranteed to be a good time. Arrive hungry and curious and have fun exploring all the fun things.
Everyone who visits Philadelphia has to stop and see the Liberty Bell. Philadelphia's Independence Hall is also another historical symbol of freedom to add to your touring list too.
The Betsy Ross house offers a look at the past, and the kids will enjoy taking in the sights of Congress Hall as well.
New York City
Plan a trip to the city that never sleeps. Even though there is an immediate draw to the excitement of the city, make certain to take in all the history as well. Behind the bright lights and flashy sights is a city full of old beauty and wonder.
For music fans, a visit to The Apollo Theater is a must. This theater is over 100 years old and offers so much art history.
The Chrysler Building and the Brooklyn Bridge are also historic places in New York to see, and I highly recommend that you get as close to the Empire State Building as you can. Having the kids do a bit of research about these buildings before arriving is a great way for them to prepare.
And of course the Statue of Liberty, the 9/11 Memorial & Museum, and the American Museum of Natural History are must-sees too!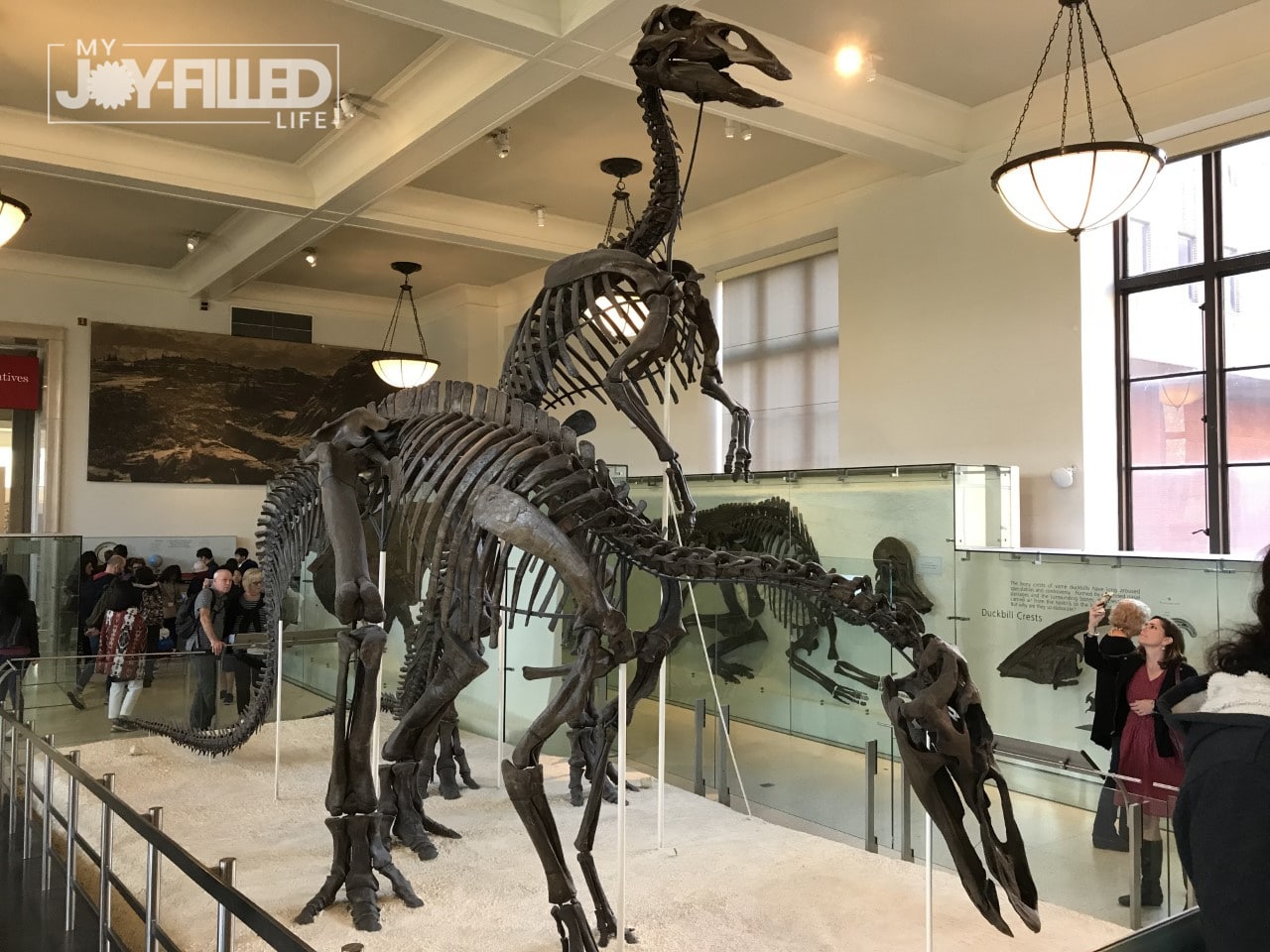 Historic Triangle of Virginia – Jamestown, Williamsburg, and Yorktown
There is so much to do in this triangular historic area! Most of the offerings are living history as well, which makes it super fun and engaging for the kids.
The Jamestown Settlement is a living museum that puts on a sort of performance every 30 minutes. Throughout the triangle are a ton of great museums that offer some sort of activity, exhibit, Backlit fabric displays, custom educational display solutions, and more.
Make certain to visit the Yorktown Battlefield area so that the kids can stand on the ground where an actual battle took place.
Historic Yorktown is also full of old buildings that are shopping areas and stores to go in and out of. It's a fun way to see a small glimpse of history combined with modern life.
St. Augustine, FL
The streets of St. Augustine are loaded with history. This is because this is the oldest city in Florida AND the oldest city in the entire United States. Knowing that this town was founded in the 1500s is certain to be full of history and charm.
Visit the González–Alvarez House, which is the oldest house in the town. There are also castles around the area, lots of military forts, and many other historical sightings to see.
This would be a great town to practice a photography unit along with your history lessons to capture the essence and beauty.
San Antonio, TX
Known to be the oldest Spanish settlement in the state of Texas, once you arrive, you'll love the history of the town. And I also have to add that there is a ton of great food options to enjoy as well! If you are interested about the rich history of this state, then you may consider reading History of Texas Books.
Make certain to visit the San Fernando Cathedral, which is in the center of the town. You're also going to want to visit The Alamo and the old missions.
For those that are interested in learning more about our military, see if there are options to get near or on any of the many military bases in the area.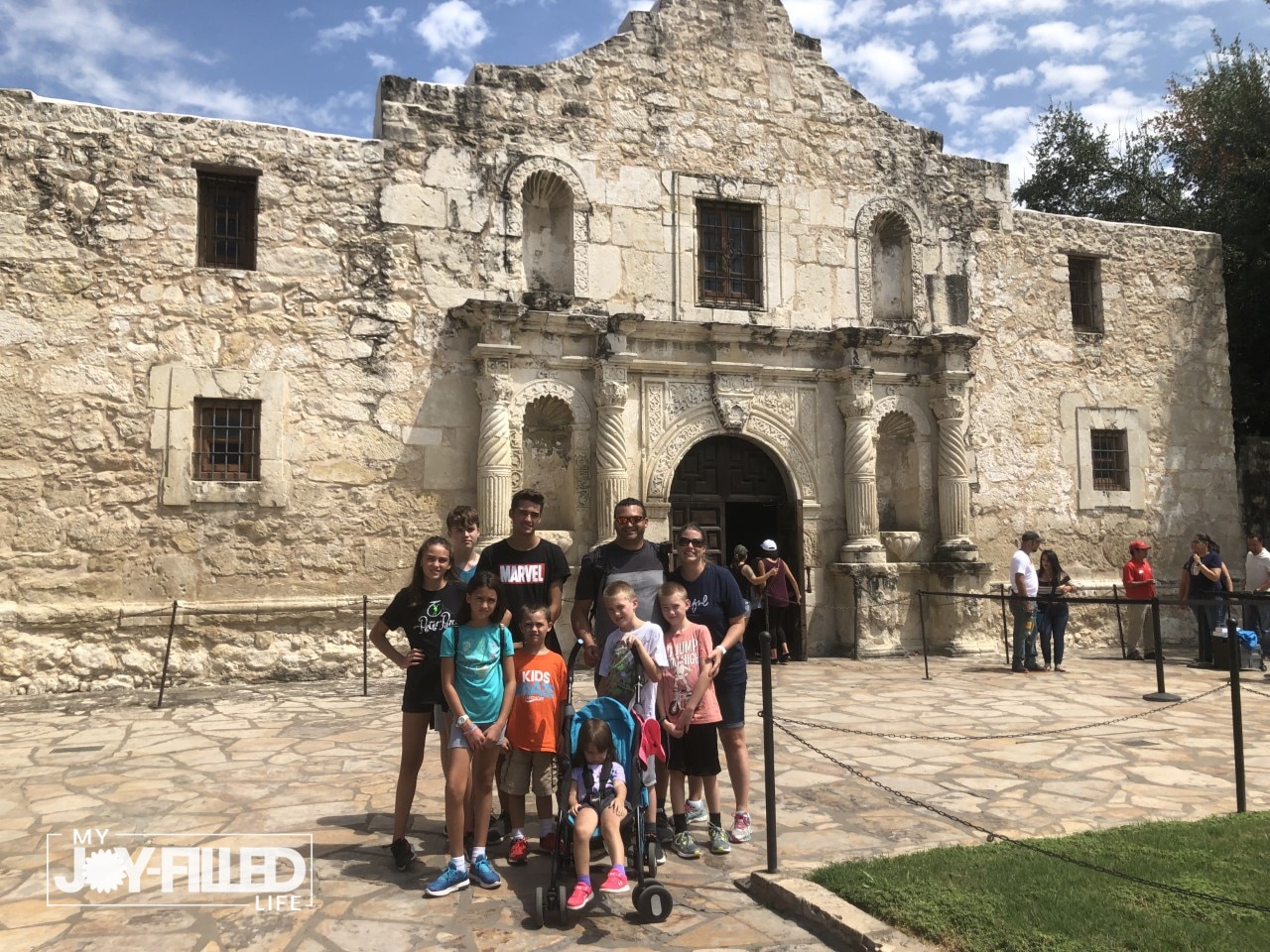 Charleston, SC
Traveling and being on the coast in South Carolina is a wonderful experience. It's calm, beautiful, and a vacation spot for millions of people every single year.
While you're in the area, make certain to see what the locals see every day and plan a trip to the Morris Island Lighthouse as well as the entire downtown area of Charleston.
This will give you a sneak peek of the Colonial Times that were there as you're walking along the streets made of stone. There are also spooky fun ghost tours that might be a fun idea for older kids!
New Mexico (specifically Taos)
The entire town of Taos is bursting with history. In fact, this area of New Mexico has over 20 different places on the National Register of Historic Places! This part of New Mexico was a big area for trading, so it's fun to see and think about those events happening in the past.
Just a few miles outside of Taos lies Taos Pueblo, which is quite the historic site. Taos is also considered a haunted town in New Mexico, so it might be fun to do some research as to why that is before the trip.
Road trip along the Oregon Trail
Talk about a truly epic road trip – and an educational one. If you were to drive the entire road trip, you'd be driving over 3,300 miles. Just think about all the history that you'd get to see.
Along the way, there would be the chance to stop and show the kids Yellowstone National Park, Mount Rushmore, The Field of Dreams, Niagara Falls, and more.
If you were to plan on this historic vacation, it could be a truly unique experience to show your children how thousands of families took this journey. What would take you just days or maybe weeks, depending on how fast or slow you went, took them months based on what was available to use for traveling—quite the difference between now and then but a truly unique educational opportunity to explore with your child.
As you can see, having an educational vacation is totally an option. So many people tend to think that learning has to happen at a desk or within the confinements of four walls, but that couldn't be further from the truth.
Planning a historic family vacation can seem a bit intimidating and overwhelming. Where should you go? What should you see? You want to make sure you cover all of the important historic spots and not miss a thing! I recently discovered an educational tour operator that will do all of this for you! Academic Expeditions will personalize a custom-tailored trip to your needs and desires!

Academic Expeditions specializes in group trips of 10+ people – typically working with schools, church groups, and community groups, but also has options for homeschoolers as well! Get your homeschool group or friends together for a trip, or join other homeschool families from across the United States for an amazing adventure, all while making new friends!
These trips are designed to offer high quality educational content, peace of mind, and all-inclusive pricing. They can customize your trip to go along with your current curriculum and interests, as well as the students' ages and grade levels. You'll have flexibility built into each day so you'll have the freedom to manage your time visiting the various sites. Academic Expeditions will also make dinning reservations/plans so that you can get a taste of the local fare, with flexibility built in for meals as well. All of this done for you with 24/7 security and support each step of the way – before, during, and after your trip – so that you can focus on your family, learning, and fun!
The all-inclusive pricing covers round-trip airfare, hotel accommodations, ground transportation, all site entrances and programming, 24/7 trip leader, most meals, and individual traveler insurance. All you'll have to buy is souvenirs! They offer top-quality, but at fair prices, and will work with your group to create a budget.
So, where should you go? Well, I've given you some ideas above, and Academic Expeditions will customize a trip for you, but some of their most popular tours in the United States are – Washington, D.C., Boston, Alabama Civil Rights, Civil War Battlefields, Chicago STEM, Southwest National Parks, California Fire Ecology, just to name a few! Visit the Academic Expeditions website to learn more about their homeschool offerings (they have several homeschool trips already planned for 2022, or they can customize one for you), or contact Wendy at [email protected]. If you have dreams of international travel, that's a possibility as well. You can plan a trip abroad with Discovery Expeditions. They already have trips to France and Costa Rica in the works for next year for homeschoolers.
Living in a country that is so rich and full of history offers the perfect chance to get out and about and explore. All you have to do is decide how to plan out your trip in a way that aligns with what you've been studying or what you're going to study in the future – or let Academic Expeditions do the work for you!!
Make certain that whatever you do, you have fun doing it! Now is the time to take charge of the learning and have a blast with the kids, too! This is a great way to create a truly unique homeschooling learning experience that they're certain to never, ever forget.