Niagara Falls is one of God's many, many amazing creations that everyone should see at least once if they have the chance. Just seeing this magnificent wonder and hearing the roar of it's powerful water is worthwhile in itself. But Niagara Falls has a lot more to offer than just an awe-inspiring view; there are many fun and educational things to do, see, and experience – making your trip to Niagara Falls a homeschooler's dream field trip.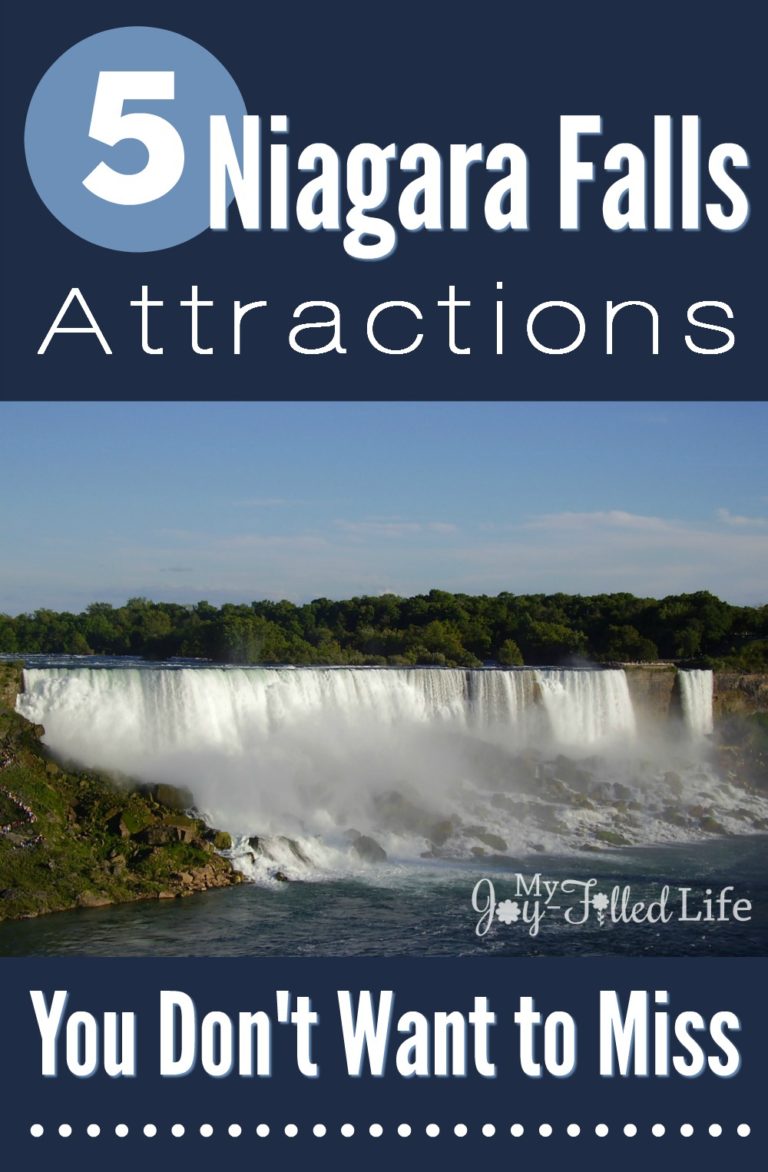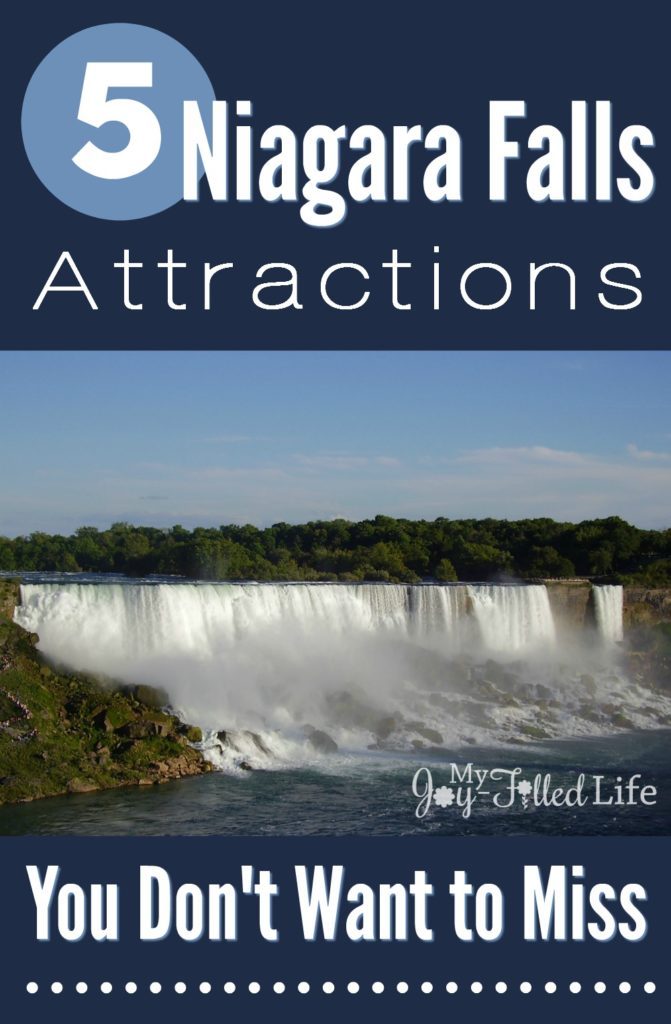 We are blessed to live within a two-hour drive from the falls and I have been several times throughout my life. In my experience and opinion, this is a list of activities and attractions you won't want to miss during your visit:
*Please note: Niagara Falls is on the border between the United States and Canada; the attractions listed below are on the American side of the falls.
Maid of the Mist Boat Tour

Get up close and personal with Niagara Falls on this world-famous boat tour, and be prepared to get wet! Rain gear is provided in the admission fee, but you will still get wet. This 30-minute boat ride is truly unforgettable. If you only have time (or money) to do one thing, make the Maid of the Mist your top priority. This is a very unique and memorable experience. The boat ride is stroller and wheelchair accessible, but might be a bit noisy for small children. Expect the boat ride to be full and crowded.
*This attraction is available on the United States and Canadian side*
Cave of the Winds Tour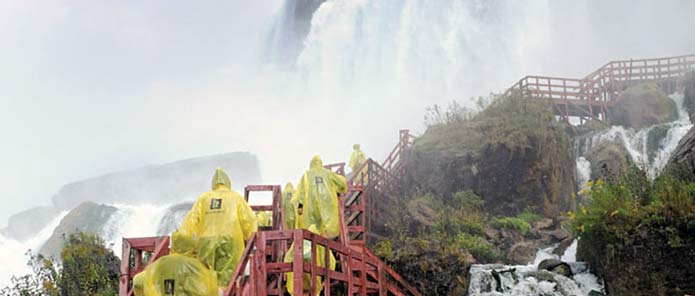 If you thought you were close to the falls on the Maid of the Mist, just wait until you experience the Cave of the Winds. And you guessed it, you WILL get wet. But again, rain gear is provided in the admission fee. You are also given special sandals, as this is a walking tour along wooden decks, walkways, and stairways. You will experience tropical storm-like conditions as winds can reach up to 68 mph. You must be 42 inches tall to experience this attraction; small children are permitted at the base of the falls.
Aquarium of Niagara
By now you are probably ready to experience an attraction that doesn't require a rain poncho. If so, head over to the Aquarium of Niagara. Aquarium of Niagara is the home of over 1,500 aquatic animals living in ecosystems that range from the Great Lakes to coral reefs. Experience over 40 different exhibits and learn about animals such as sea lions, penguins, seahorses, sturgeons, and many more.
Niagara Falls Adventure Theater
When you are ready to get off your feet, the Niagara Falls Adventure Theater is just the place to do it. As you sit back and relax, you will learn all about the myths and mysteries of the falls in the 45-minute, IMAX-style film. You will even plunge over the falls with some of the daredevils from the past.
Old Fort Niagara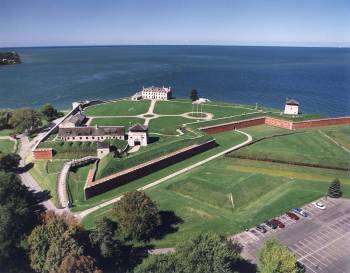 Not far from the falls is the original 18th century fortress that was active during several notable wars in our nation's history, Old Fort Niagara. The fort offers things such as living history programs, demonstrations, guided tours, and amazing scenery.
This is only a handful of what you can do and experience in the Niagara Falls region. There are so many more tours, museums, parks, and attractions to explore, but these are my favorites and top-picks. Check out the Niagara USA website to see the many other activities that the Niagara Region offers.
Fun Falls Facts

Niagara Falls is comprised of three waterfalls: American Falls, Bridal Veil Falls and Horseshoe Falls.

The Cave of the Winds attraction at the Falls is torn down and re-built every year.

Niagara Falls State Park is the oldest State Park in the United States.

The first person to go over the Falls in a barrel was 63-year-old school teacher Annie Edson Taylor.

Power generation facilities along the Niagara River supply more than one-quarter of all power used in New York State and Ontario.

One of the oldest surviving United States flags is permanently displayed at Fort Niagara. It was captured by the British during the War of 1812.

During periods of peak flow in the summer and fall, more than 700,000 gallons of water per second pour over Niagara Falls.
*Please note: if you believe in a young earth as we do, be aware that you will likely encounter old earth theories as you explore and learn about the falls.
For more Fun Field Trips Ideas Around the World, head over to Hip Homeschool Moms.