There is no shortage of advice on how to homeschool. There are mountains of curriculum options with each one seeming more fun or effective than all the rest. But don't waste your time, energy, and money trying to homeschool without a vision. Having a vision for your homeschool will not only set you up for success, but will also help you on the days when you are ready to throw in the towel. Here are some tips for creating that vision!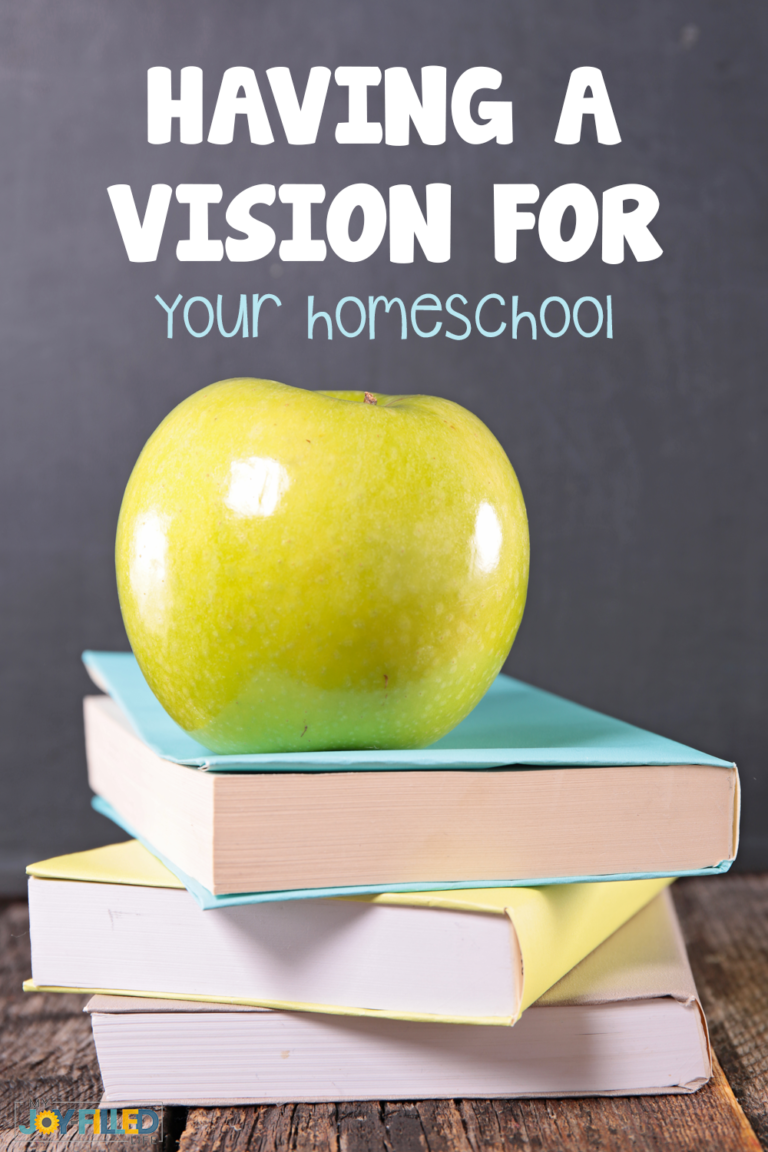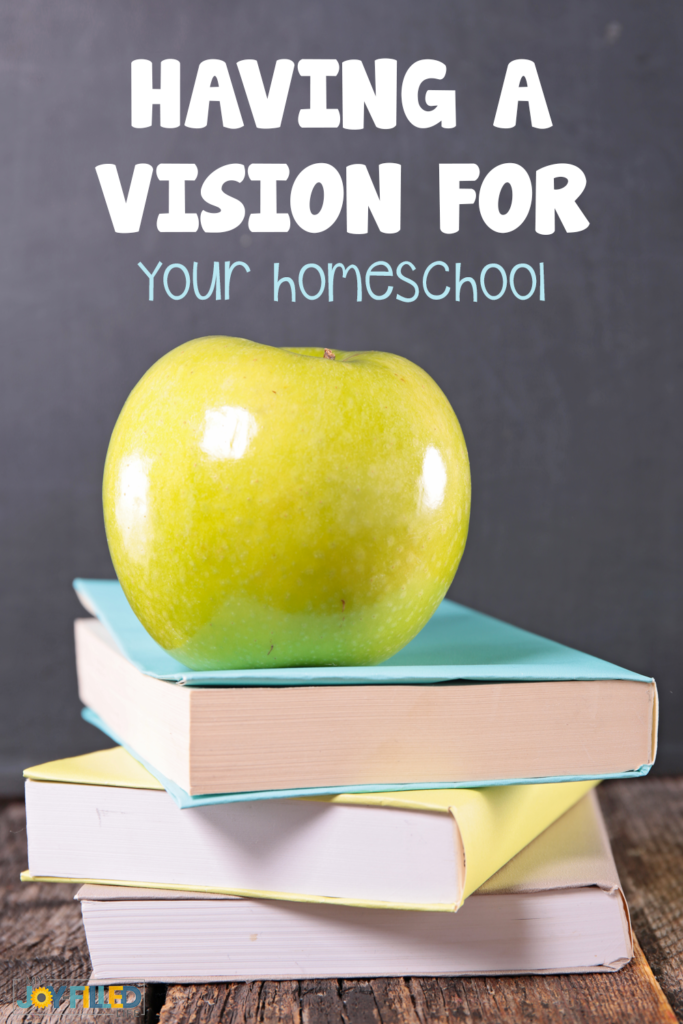 Develop a long range vision
Not having goals or a target in mind is a mistake. You need to think about these things before you begin homeschooling.
Why are we homeschooling?
How do we measure success in our homeschool?
What do we see our children doing after their time homeschooling is over?
My husband and I wrote out why we were homeschooling when we first began homeschooling 12 years ago. As I read through the list, these are still the reasons we are homeschooling. These reasons serve as great reminders. They give me a renewed purpose when I start to feel like homeschooling just isn't worth it.
Determine short term goals
After you have a big picture vision of your homeschool, then you can think about the specifics of how you're going to get there. This is when you should think about learning styles, homeschool philosophies, and curricula.
What do I want my children to learn this year?
How do my children learn best?
Is there curricula that will help us meet those objectives?
What extracurricular activities would benefit my student?
What do I need the most help teaching?
An important part of short-term planning is evaluating the previous year. I developed this simple evaluation form for your students. Have them answer the questions without influencing their answers. You might be surprised at what they say.
Do allow for change
Remember that as your children grow, they probably won't like all the same things they used to like. The toddler that you thought was sure to be an engineer may turn out to hate math, but love poetry. You have to allow your vision to grow and change with your students.
In our home, we were very enamored with the classical philosophy of education when we first began homeschooling. We read all the popular classical homeschooling books and we had big plans for implementing a classical education at home. But as it turns out, our oldest son is just not very interested in many of the topics and studies involved in classical education. If we had insisted that he continue with Latin and forced him to translate Cicero and study rhetoric, he would be miserable. And so would I. We had to rethink the idea of classical education for him and let him lean more towards the math and science that he excels in. We have been able to tailor the curricula we use for each of our younger children as well. Some of them lean more towards the classical end of the spectrum while others won't even come close to a classical education. The good news is that we are able to individualize each child's education, which is another reason why we decided to homeschool in the first place.
Don't give up
Your children may not grow up to be the next great brain surgeon or the pastor, engineer, lawyer, banker or whatever other career that you might have originally had in mind for them. They may even decide that they aren't going to college right out of high school, or ever. But you shouldn't look to these things as a defining measure of the success for your homeschool. You should review your original reasons for homeschooling, and determine which ones are the most important. For my husband and I , one of the biggest reasons we decided to homeschool in the first place, was to instill a biblical worldview in our children. If your children can graduate from high school and enter the world making their decisions based on a biblical worldview, that is a great success.
Some days I feel like I have failed even in that particular goal, but as my husband (a public school teacher) reminds me, our children are getting consistent reinforcement of a biblical worldview through church, Sunday School, family devotions, and their respective curricula during the homeschooling part of the day. For those Christian parents who decide to send their students to public school, their children face a constant battle between a biblical and secular worldview. The time spent in public school and with public school friends (many with a completely different worldview) often far outweighs church and family time. These families have a special challenge in raising children to see the world through the lens of a biblical worldview. As my husband spends his time in a public high school each day, it reinforces our decision to educate our children at home.
We want our children to be successful academically. We want them to continue their studies in an area that will eventually help them support a family of their own. We want them to do well on standardized tests. We want them to win scholarships so that college won't be so expensive. However, most importantly we want our children to grow up to make their decisions based on a biblical worldview. We hope they succeed academically, but academic success without a biblical basis can lead to a well-educated child with no true vision for the future.
So don't give up on your own vision, and work hard on instilling vision in your children. Hindsight is 20-20, but we must live our lives looking ahead with a clear vision.
You might also like:
---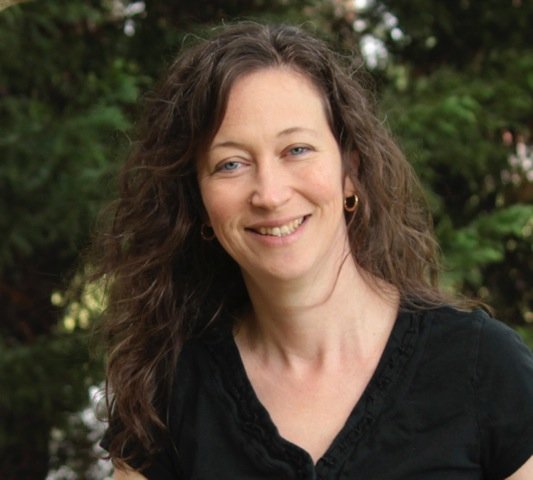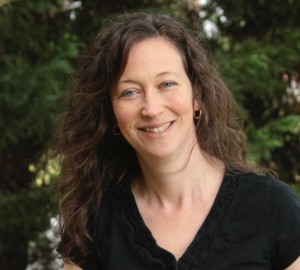 My name is Kristen and I'm the happily married mother of 5 children. I am addicted to homeschool curriculum, and I confess that I think I like planning and researching homeschooling more than actually homeschooling! I'm a former engineer, so math and science are my specialties. I do love to read, but teaching literature is a scary task for me. I blog over at Sunrise to Sunset.