These beach cupcakes are the perfect fun treat for summer parties or play dates! You'll love these sweet and delicious beach cupcakes and your kids will love how fun they are to make and eat. It's such a fun cupcake recipe that everyone is sure to love! These cupcakes are PERFECT for summer. Follow the simple step by step directions below to make your own beach cupcakes.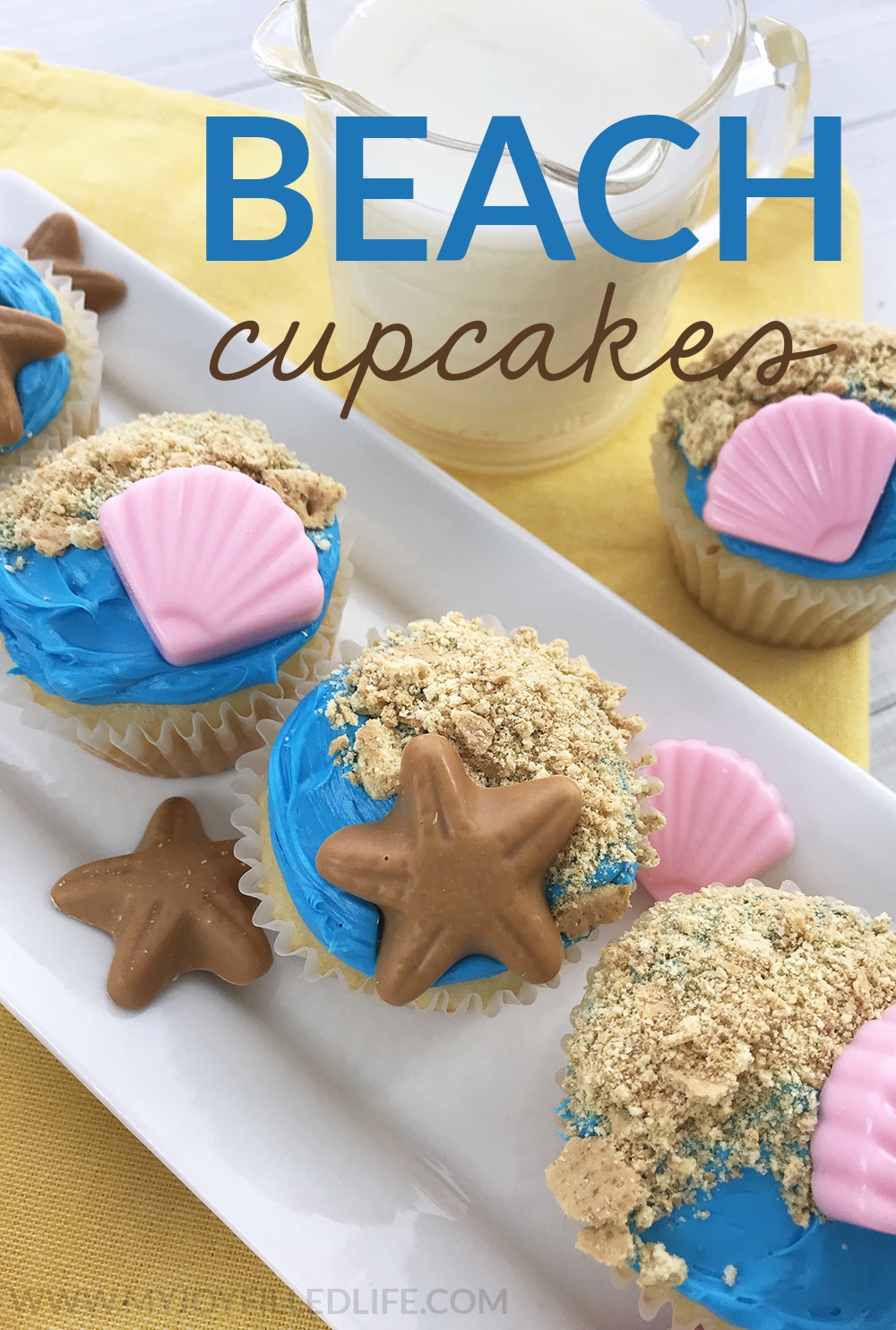 Ingredients for your beach cupcakes:
1 1/2 cups flour
1 cup granulated sugar
2 eggs
1/2 cup butter, melted
2 teaspoons vanilla extract
2 teaspoons baking powder
1/2 cup milk
12 oz light pink candy melts
12 oz peanut butter candy melts
Seashell candy mold
1 sleeve graham crackers, crushed
White frosting
Blue gel food coloring
12 count muffin tin
Cupcake liners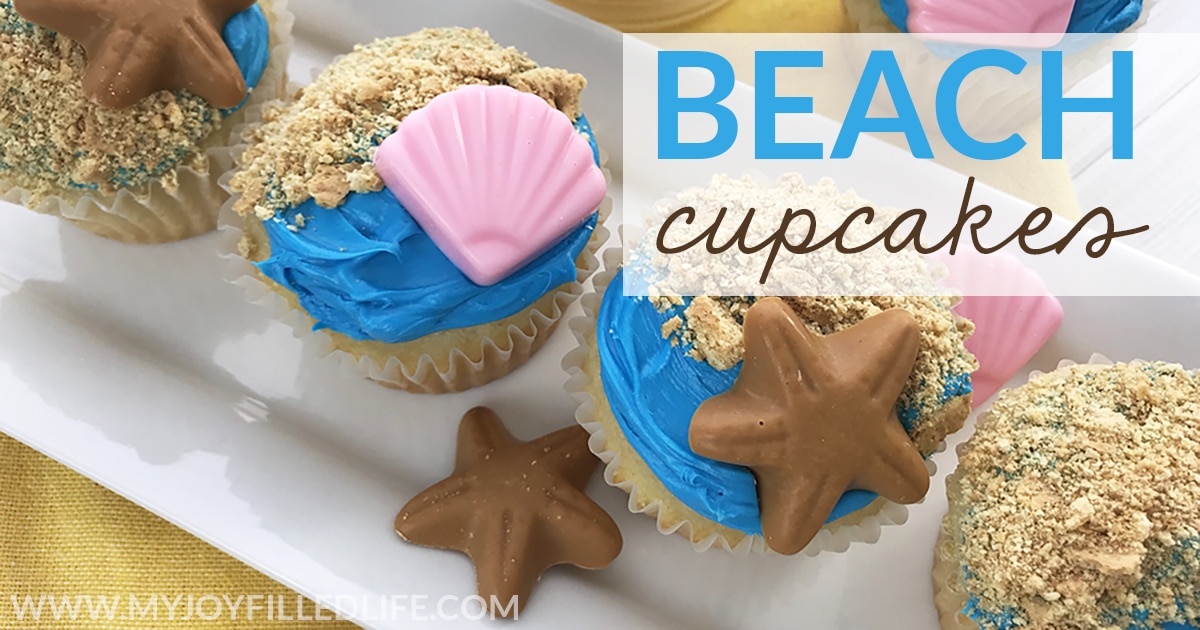 Directions to make your beach cupcakes:
Before you get started on your beach cupcakes, make sure you have gathered all your ingredients. I've found this makes it so much easier if I'm not running around the kitchen looking for ingredients!
Now that you have all your ingredients, preheat the oven to 350 degrees and line your muffin tin with the cupcake liners.
Combine the sugar, eggs, butter, vanilla extract, and milk. Slowly fold in the flour and baking powder.
Fill the cupcake tins about 2/3 of the way full of batter and bake 18-20 minutes. Remove from the oven and let your cupcakes cool.
Pour 1/2 of the light pink and peanut butter candy melts into separate microwave safe bowls. Microwave in 30 second increments, stirring occasionally until they are all completely melted.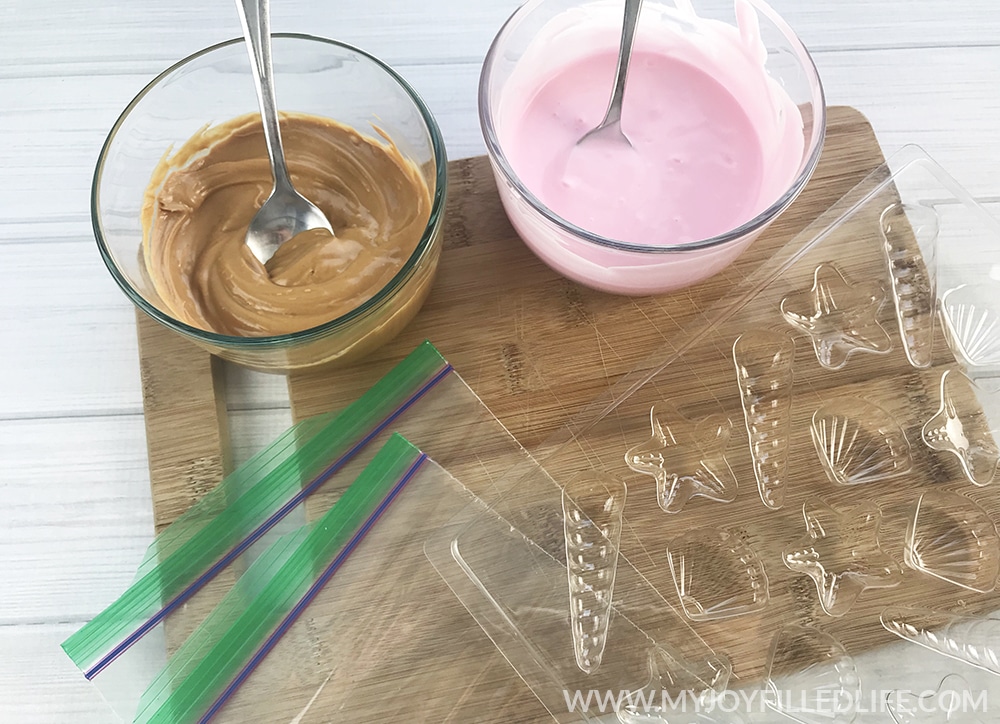 Fill the candy mold with the melted chocolate and place in the fridge to set for about 20-25 minutes.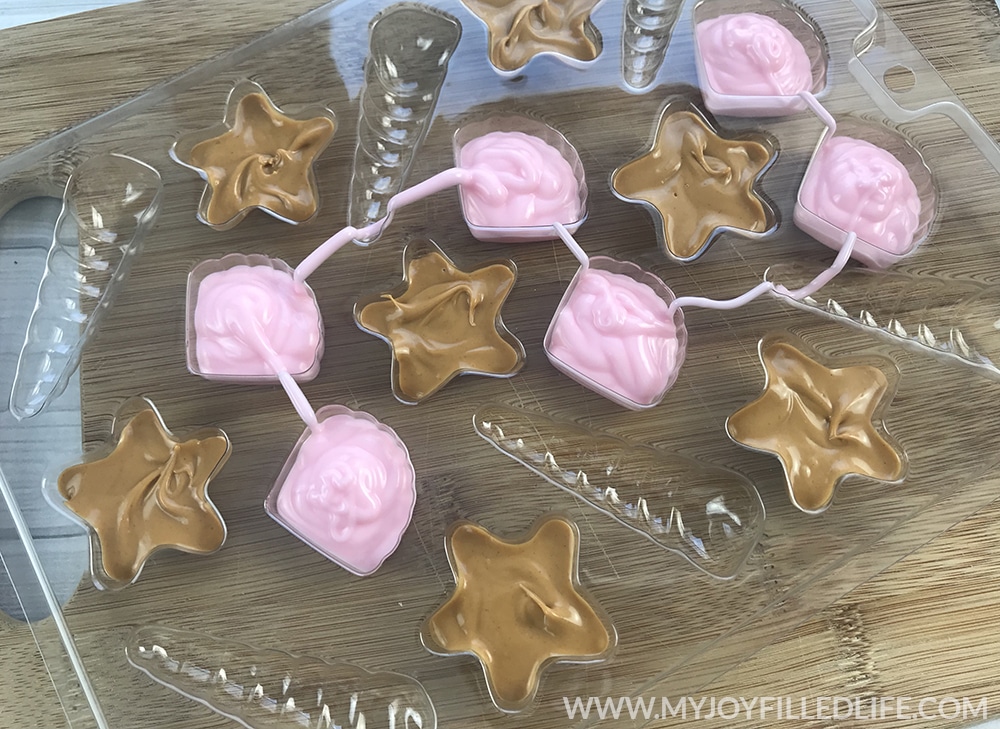 Add a few drops of blue food coloring to the white frosting and mix well until you reach the desired blue color. Generously frost each cupcake.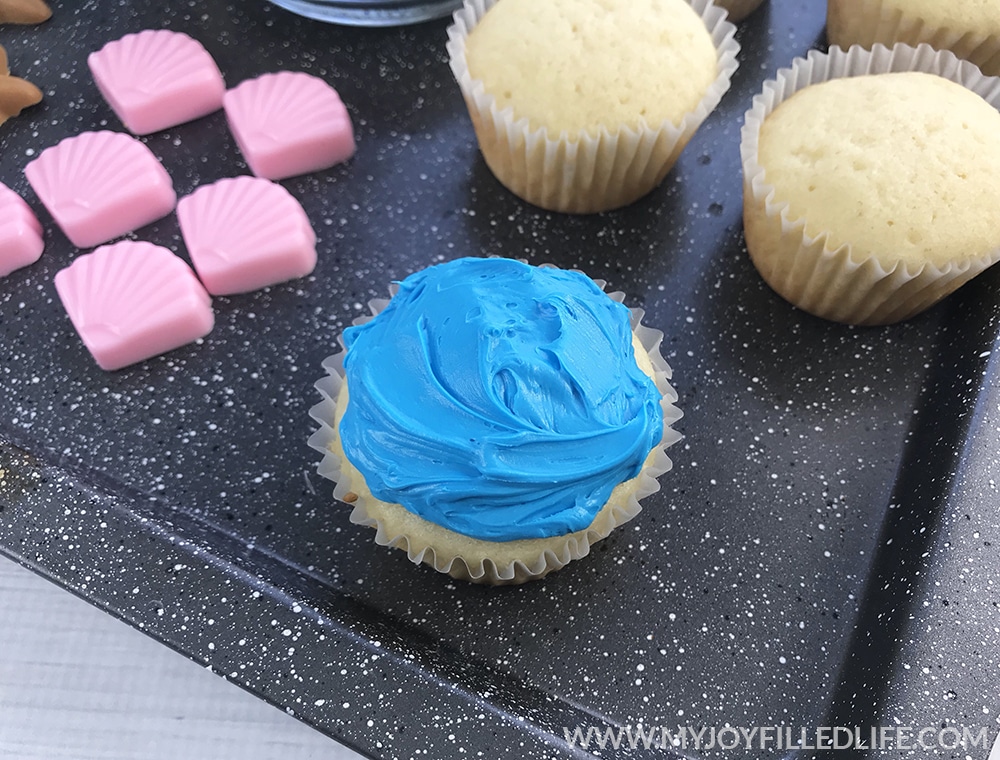 Dip 1/2 of the cupcake into the crushed graham crackers and add a seashell and/or star fish to the top of the cupcake. Repeat with the remaining cupcakes.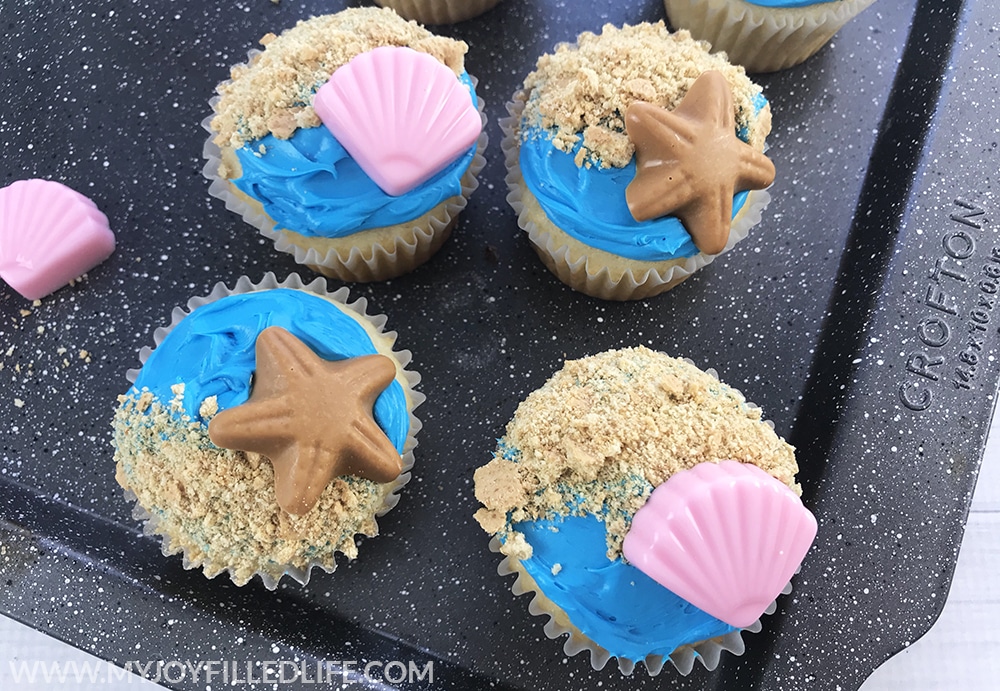 Your fun and delicious beach cupcakes are finished and ready to serve! This is a perfect fun treat for summer parties and playdates. Enjoy!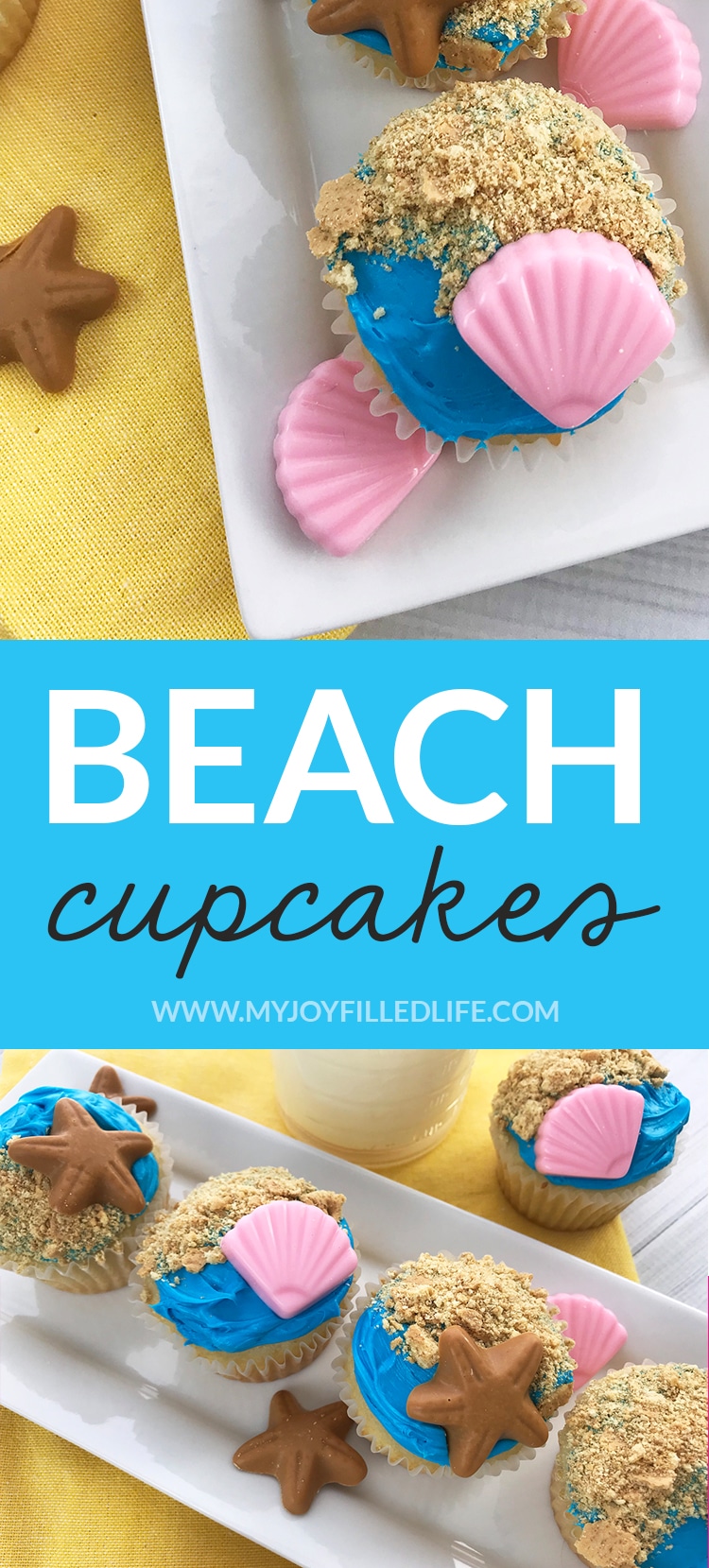 You may also like: