Want to ensure that your homeschool day runs smoothly? No, I don't have a magic wand, but I can give you some tips to ensure that you get what you want done for the day. I use a weekly homeschool schedule so my kids and I know what to expect for the whole week.
This means I don't have to change things on a daily basis or create the schedule from scratch again each day, which would be completely tedious. I can look at our curriculum and know what lessons we need to work on this week and fill it into the schedule so that the kids know what to work on as well. A lot of the times, it's just the next pages in the workbook or lessons, which is easy peasy. However, having it written down means everyone doesn't have to bug you about what they have to do for the day.
No need to over think this, you don't have to try to do all of the subjects each day. We do science and history on alternating days because they can be longer depending on how many rabbit trails we follow. There are always fun and messy history projects or science experiments to explore so I don't like to rush those.
Some subjects we do daily like math and music because those skills need to be done on a daily basis to improve and cement their new knowledge. I like using a schedule that doesn't have the time listed down the side. It makes me feel like it's too rigid and it's not what I want plus I get stressed when I fall behind. I don't want to spend the day hurrying my kids along. So things get checked off as they are completed.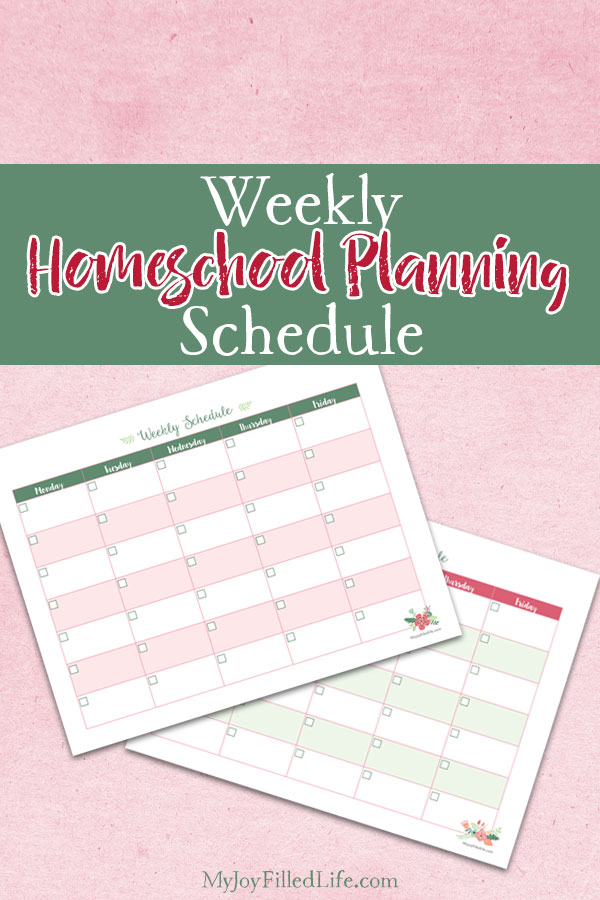 I'm offering these planning forms FREE to My Joy-Filled Life subscribers. To get yours, simply subscribe by clicking the download button below and going through the checkout process (don't worry, it's FREE).
As a subscriber to My Joy-Filled Life you will get weekly(ish) updates and occasional information about great freebies, giveaways, and offers.

More Homeschool Planning ideas:
The following two tabs change content below.
Monique is a homeschooling mom to 3 kiddos, website designer with an MSc in biology. She blogs at
Living Life and Learning
, where she shares homeschooling tips, educational printables and ideas for moms.