If you want to focus on real treasures with your kids, rather than the ones you might find at the end of the rainbow, this is the perfect treasures in heaven scripture craft for you! This rainbow craft focuses on heavenly treasures rather than the earthly ones.
We love to celebrate the holidays with our kids, but while we celebrate various holidays I like to focus on the bigger picture and help them understand the importance of God in their lives, like with our God's Love Valentine's.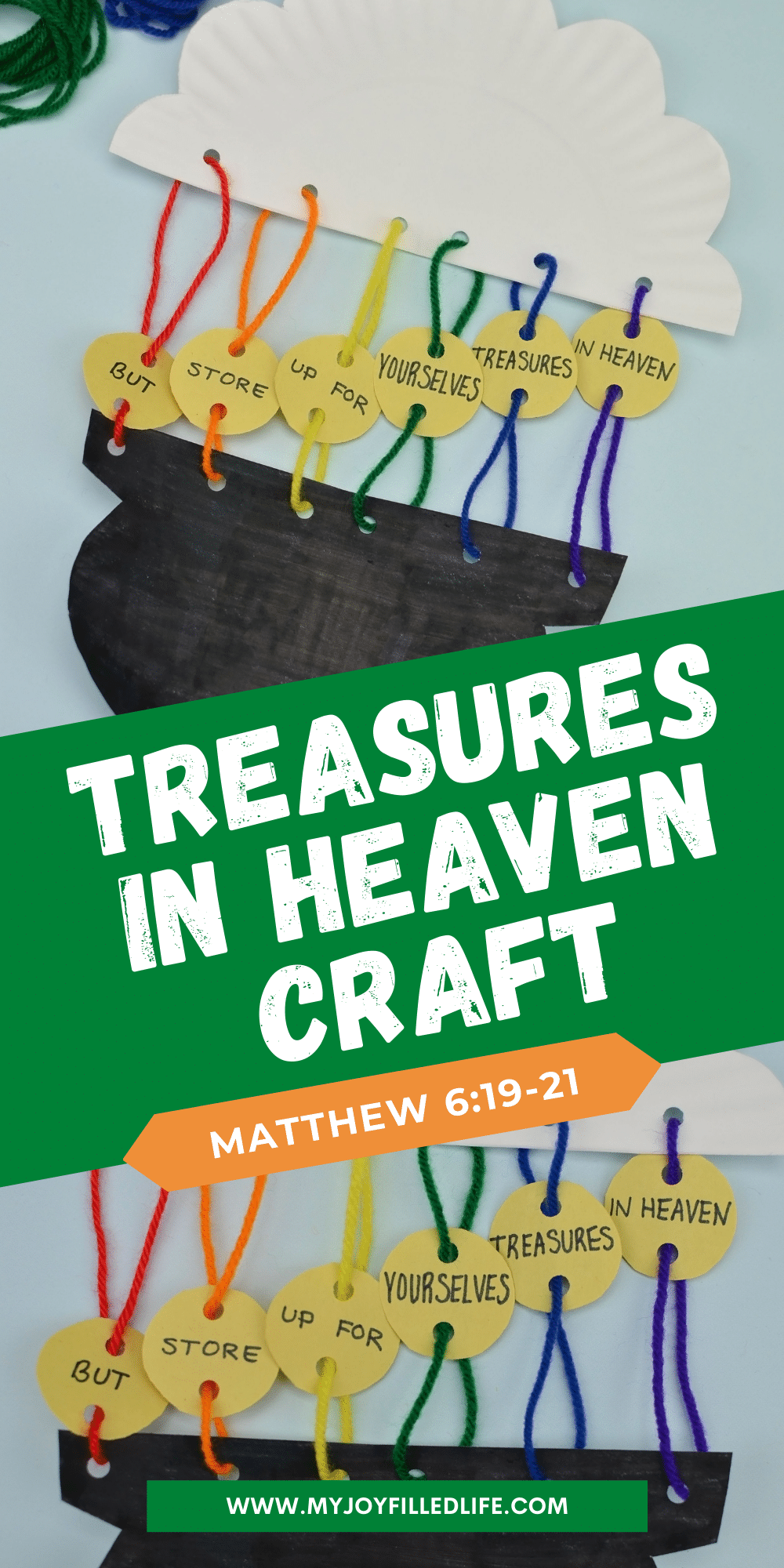 So this St. Patrick's day I decided to combine rainbows, pots of gold, and scripture (Matthew 6:19-21) to help remind the kids where the real treasure lies, with this easy treasures in heaven craft idea, although you can do this craft any time of the year! I also used this activity to help work on scripture memorization. This is a great one to hide in your heart!

Do not lay up for yourselves treasures on earth, where moth and rust destroy and where thieves break in and steal, but lay up for yourselves treasures in heaven, where neither moth nor rust destroys and where thieves do not break in and steal. For where your treasure is, there your heart will be also. Matthew 6:19-21

Treasures in Heaven Craft Supplies
In order to make this treasures in heaven craft you will need the following supplies:
White paper plate

Scissors

Rainbow yarn: 12" of each color

Yellow construction paper

Black marker

Hole puncher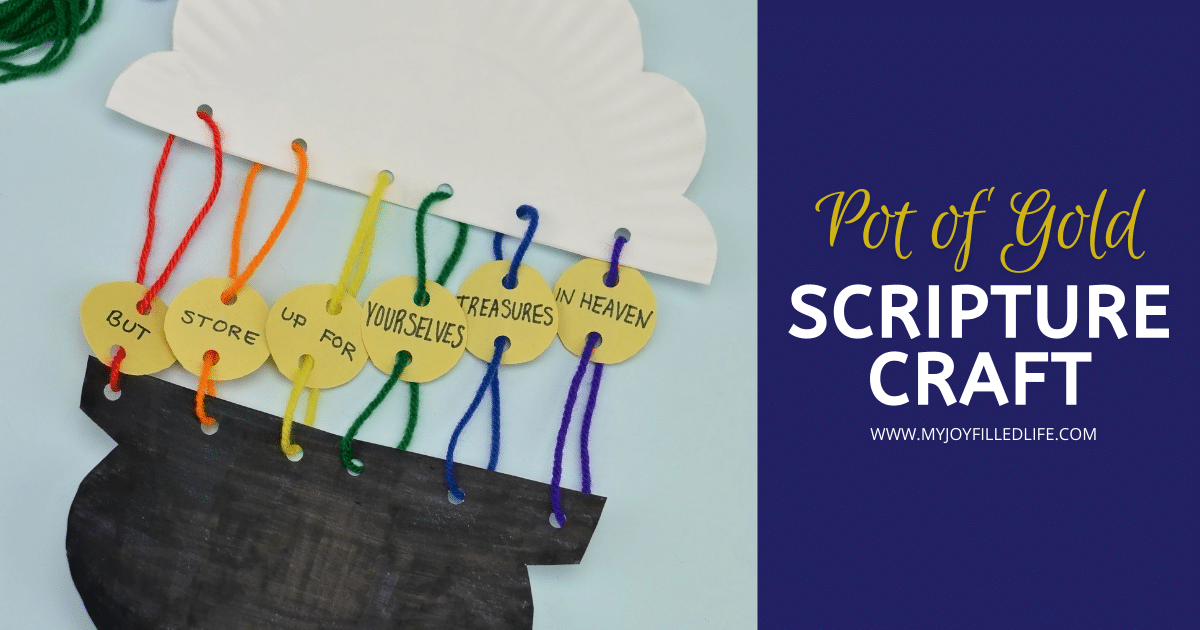 How to make this treasures in heaven craft
The first thing you will want to do to make this treasures in heaven craft is to gather all of your supplies.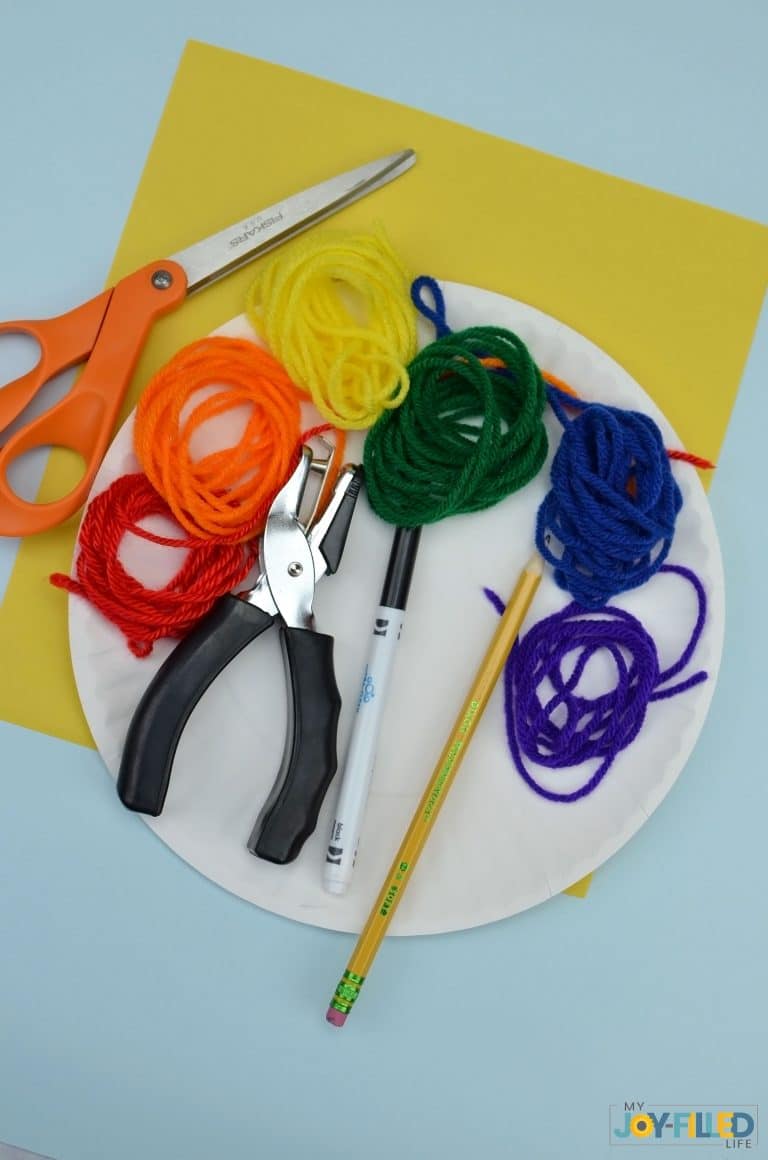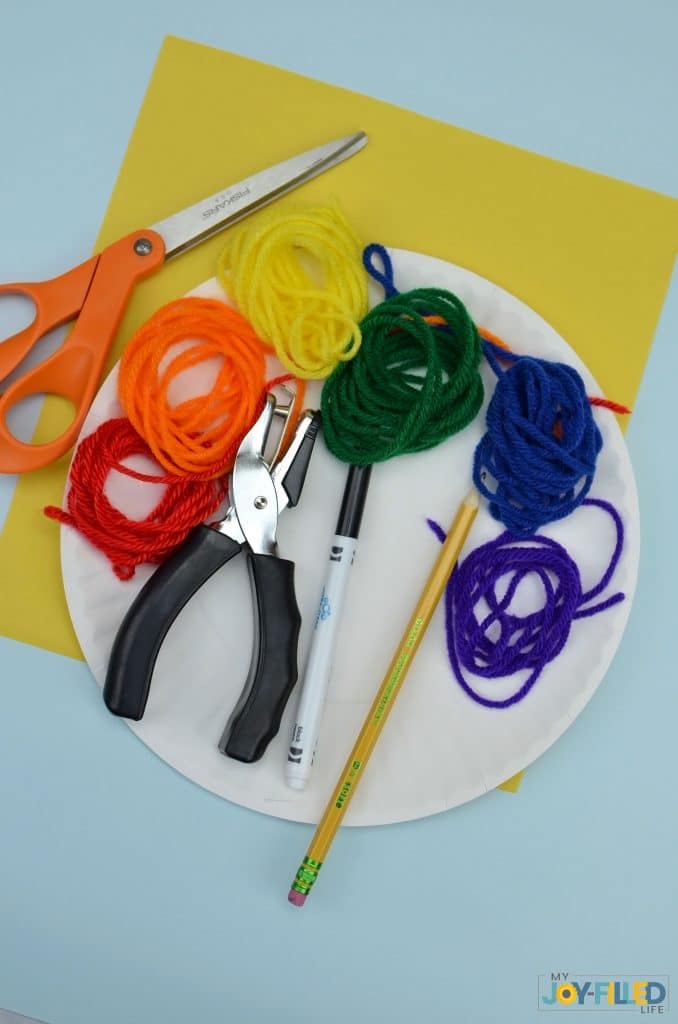 Once your supplies are gathered you will want to cut your white paper plate in half.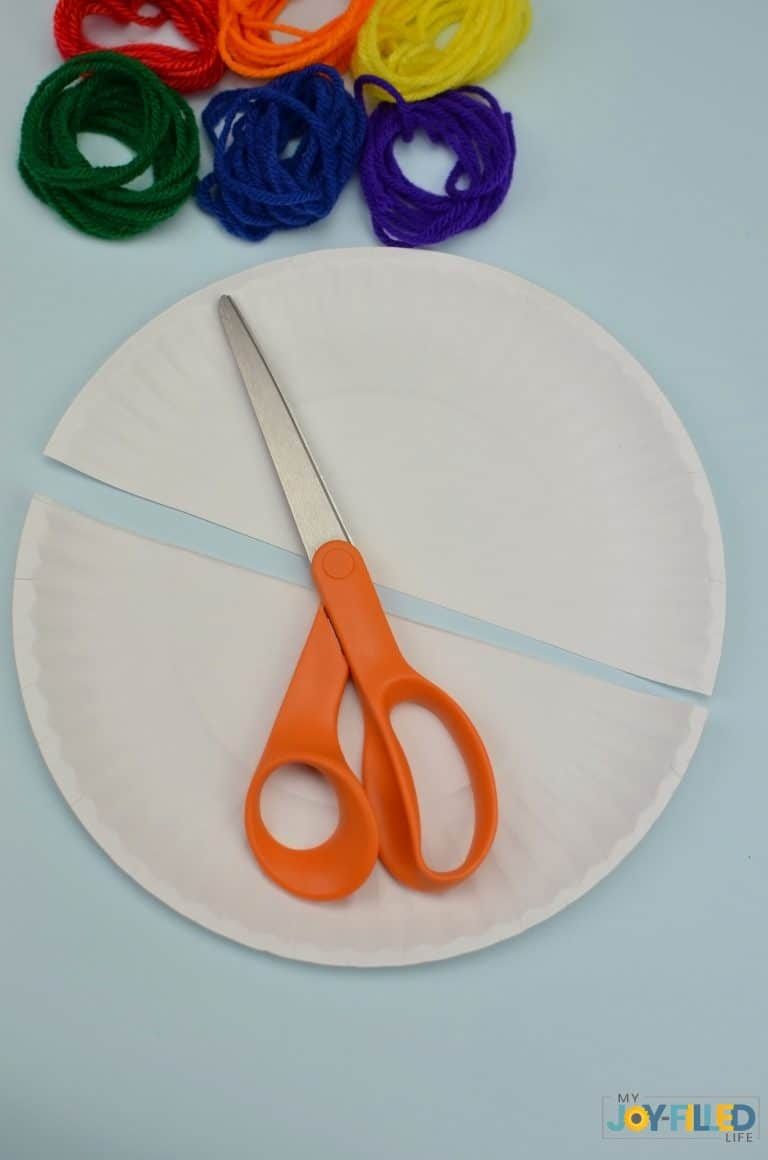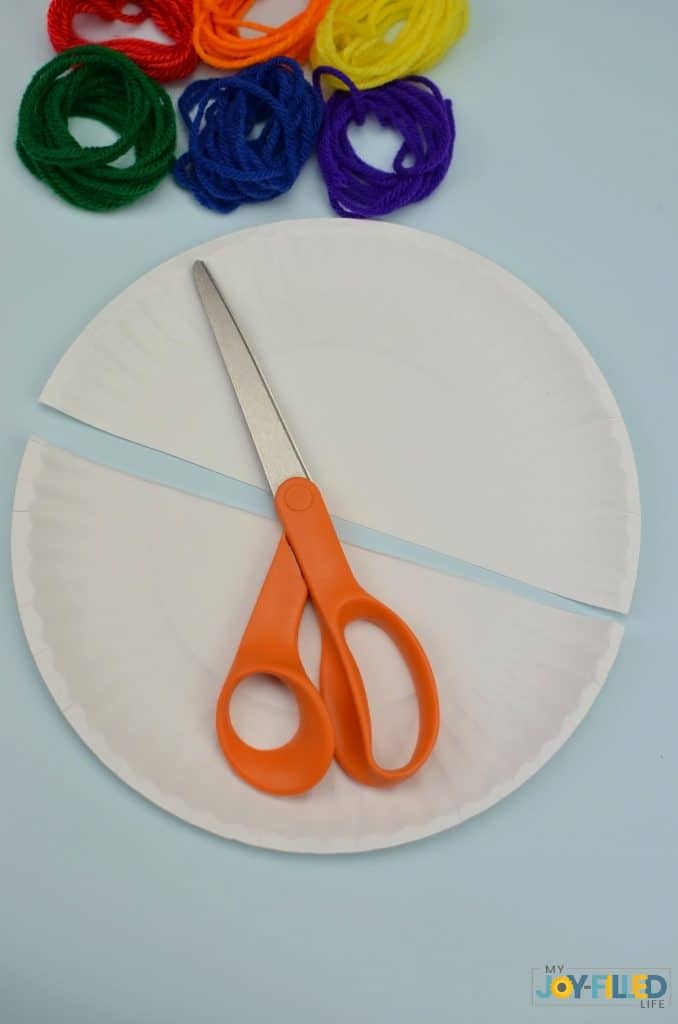 On one half of the paper plate you will draw a cloud shape. On the other side you will draw a pot.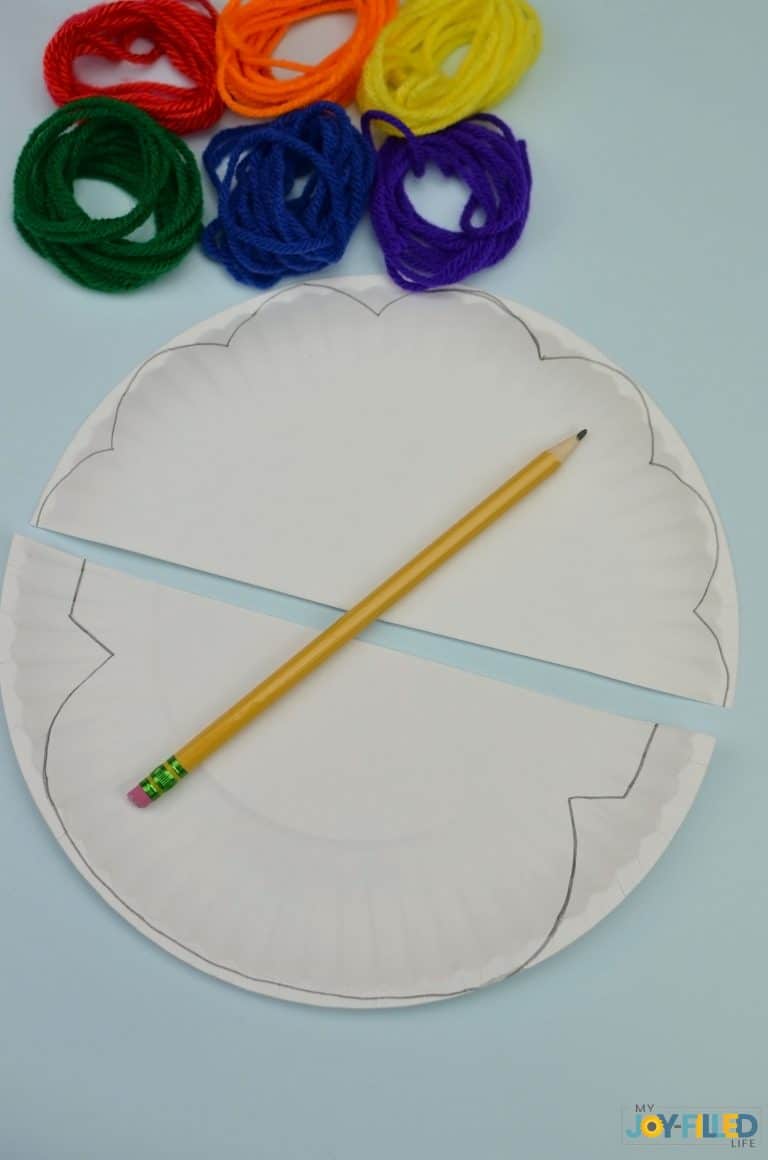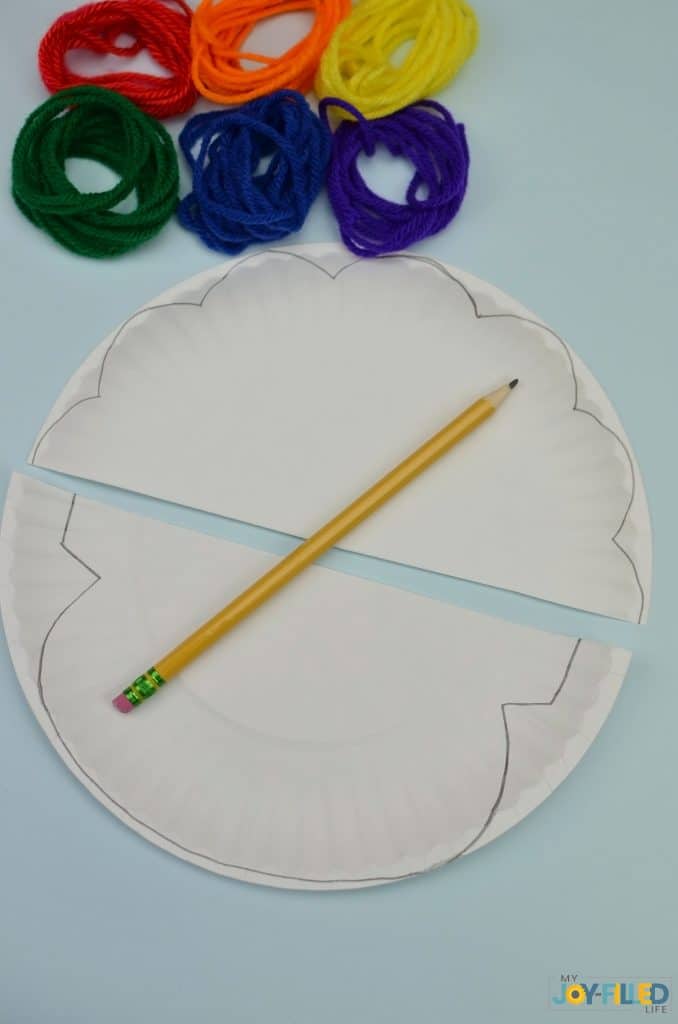 After you have drawn your cloud and pot, you will cut them out and color your pot black.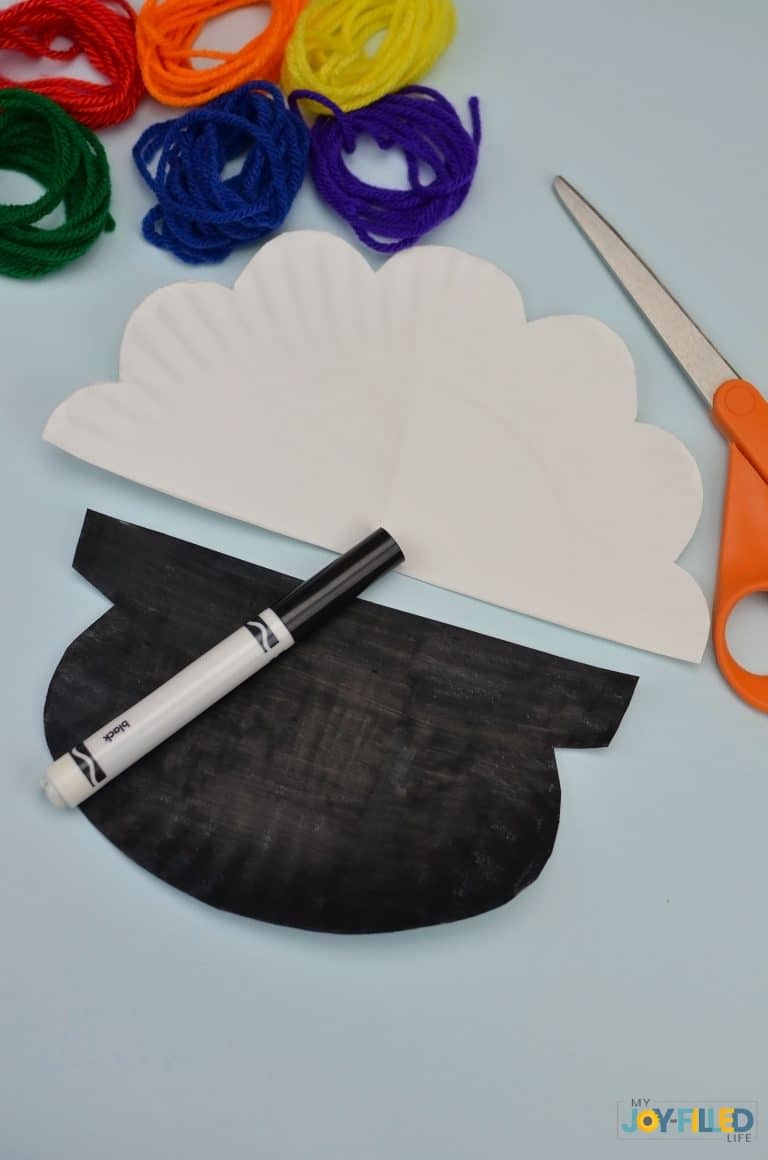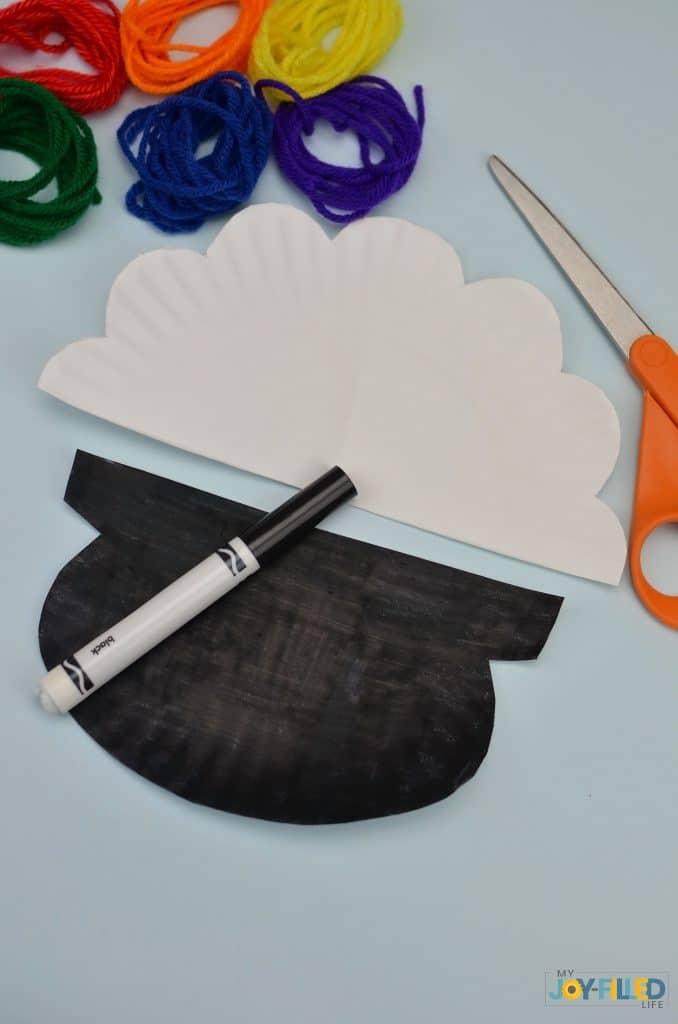 The next step after your pot is colored, is to take your hole puncher and punch 6 holes (one for each color of the rainbow) in the top of the pot and 6 holes in the bottom of the cloud.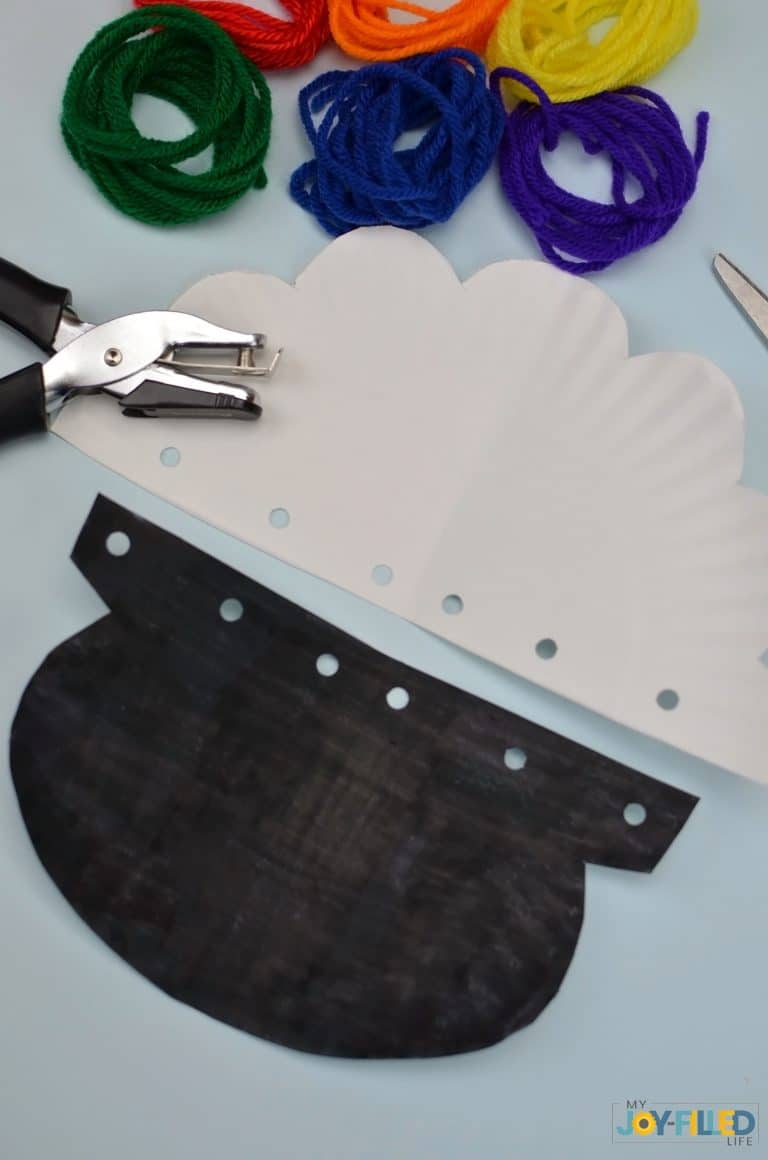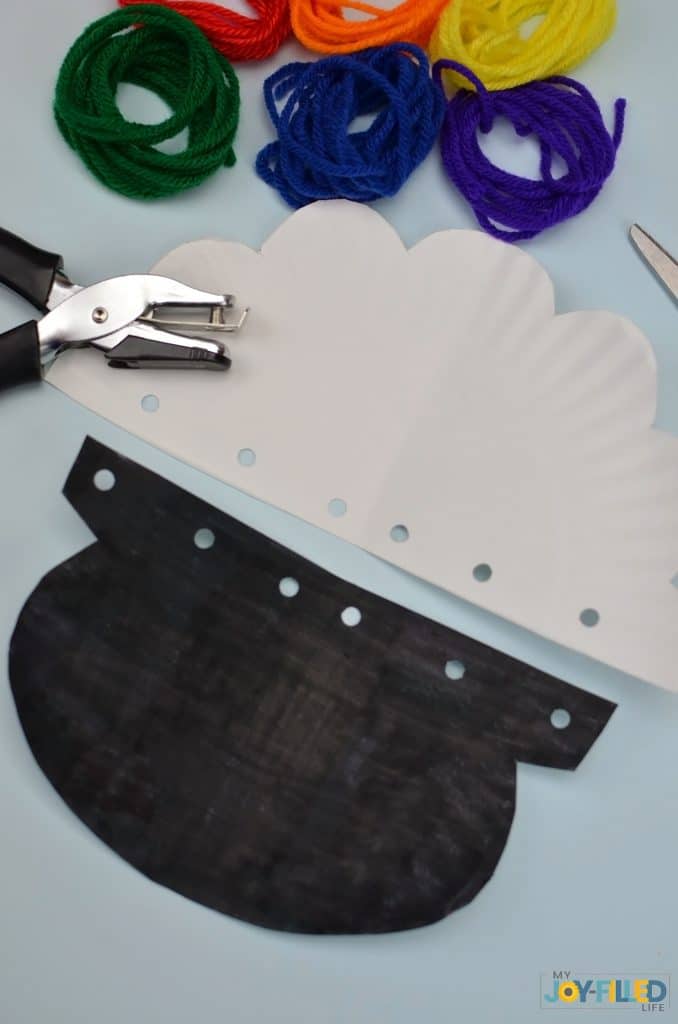 Then, take your yellow construction paper and fold it in half three times.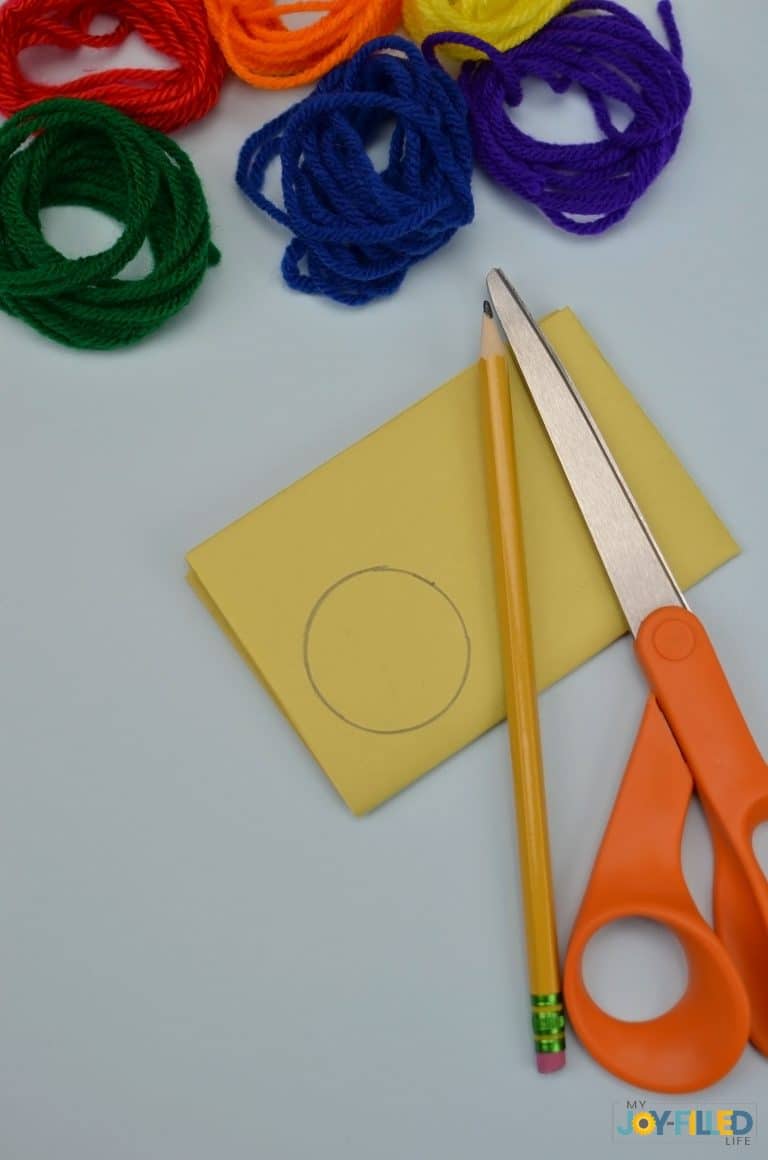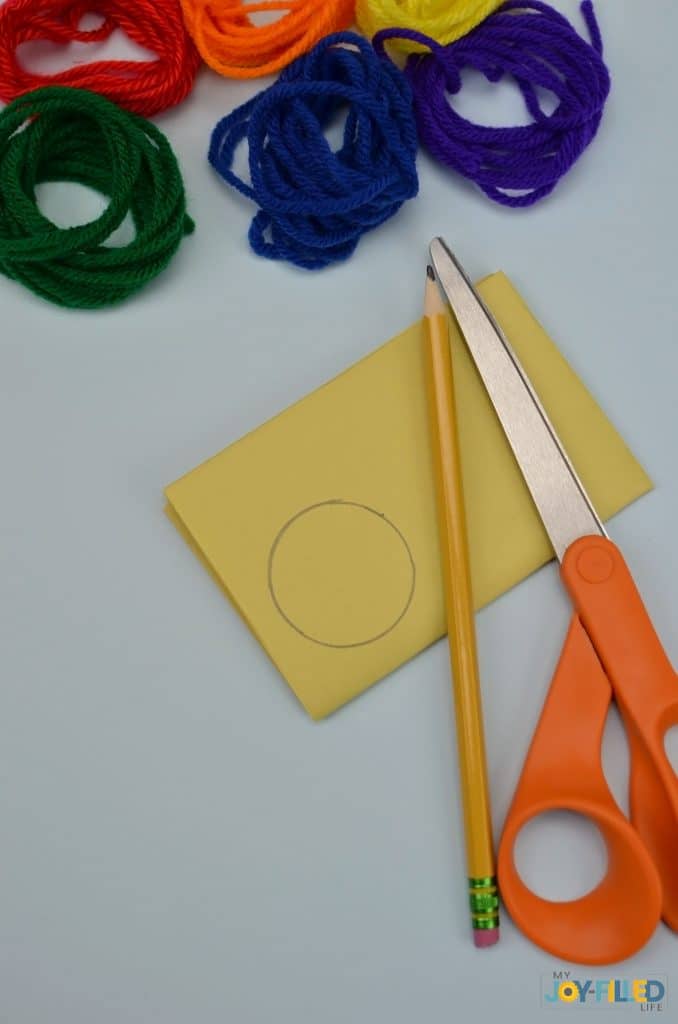 Trace a circle onto the paper and cut it out while your paper is still folded.
Before separating your newly cut yellow circles, punch a hole in the bottom and the top of them.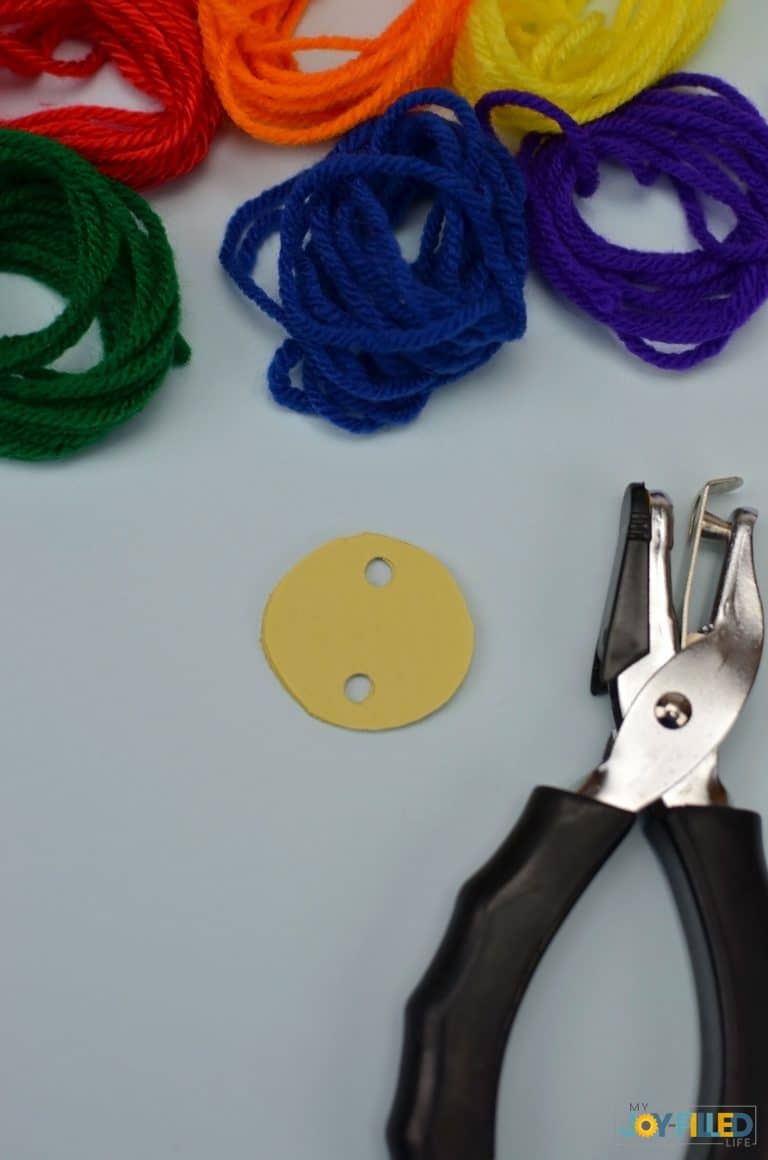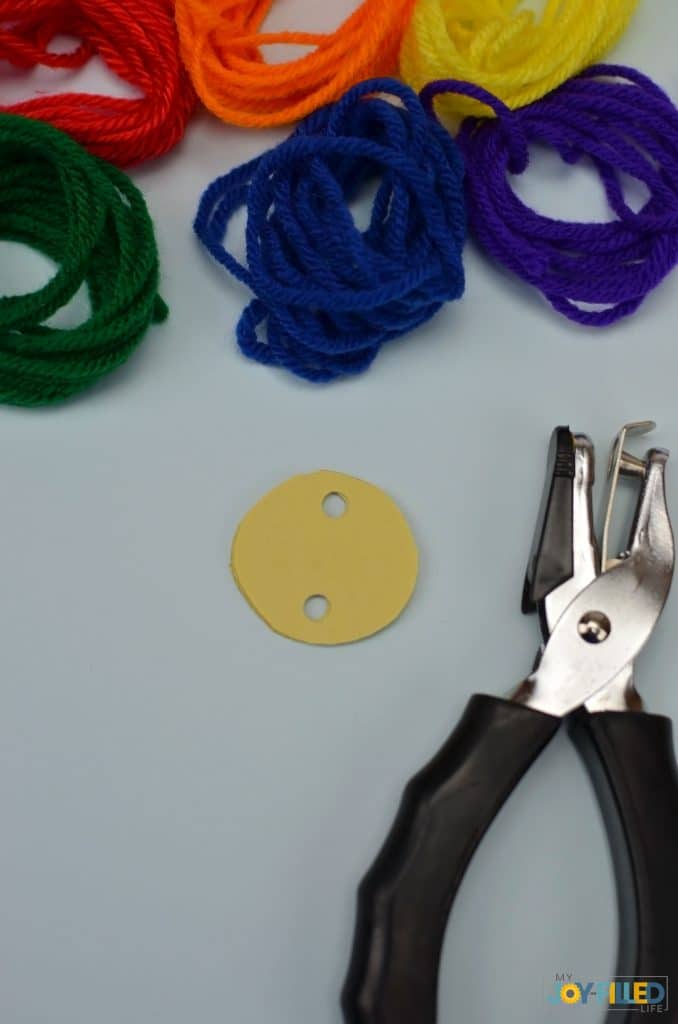 Using your black marker, write the scripture verse, "But store up for yourselves treasures in heaven" (Matthew 6:20) on the yellow circles (1 word per circle). You could even write all three verses, Matthew 6:19-21, on the cloud or simply Treasures in Heaven!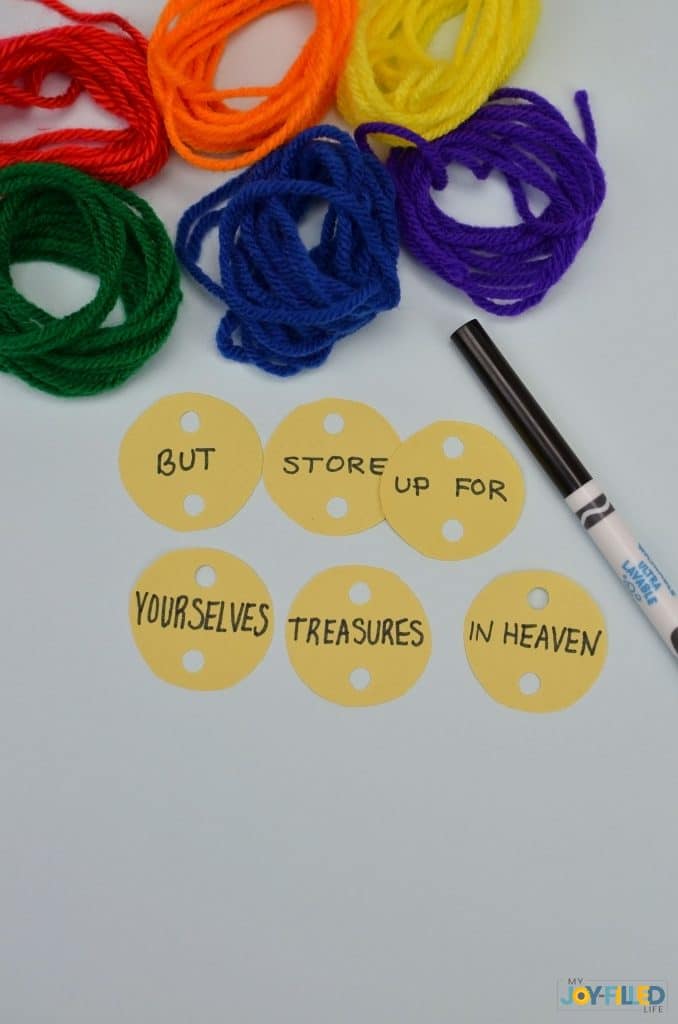 After you have written the scripture verse you will want to measure out 12 inches of each color of your yarn. Be sure that all the yarn pieces are the same length. I like to cut the first one and then measure the rest according to the first one to ensure they are all the same length.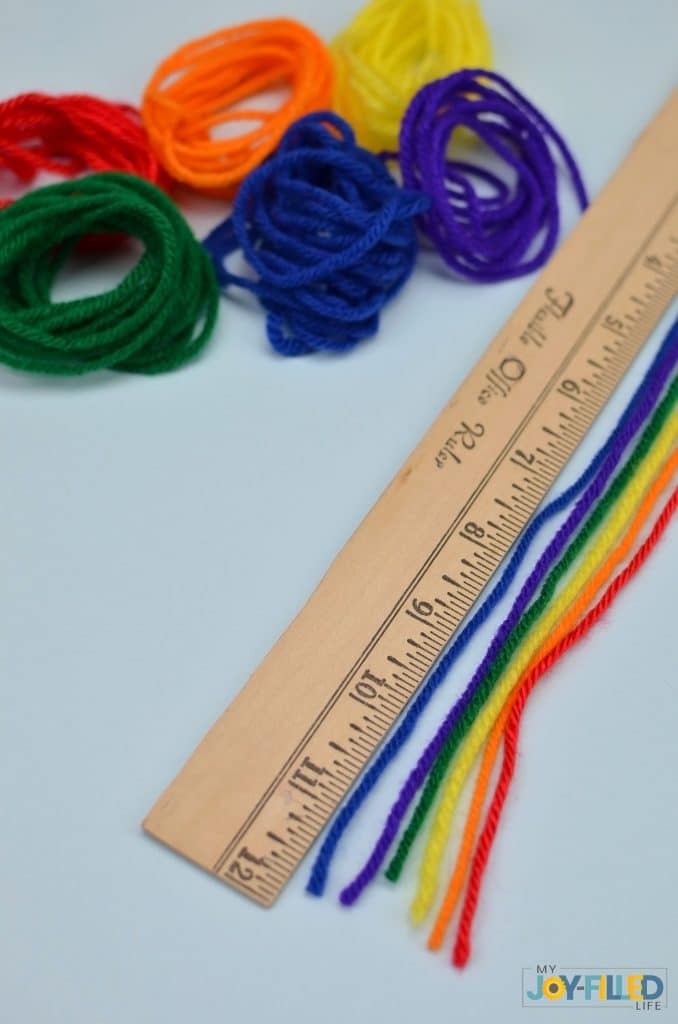 Assembling your treasures in heaven craft
The next step in assembling your treasures in heaven craft, is to turn your cloud and pot over and then starting with the first hole on the right, thread the red yarn piece into the pot from the top to the bottom. Then take your yellow circle with the word "but" and lace it onto the red yarn. Be sure you don't cover up the words. Then thread your red yarn back into the cloud (your yarn should be making a big circle at this point through the pot and the cloud with the yellow circle attached).
Put your two loose ends together and tie a knot.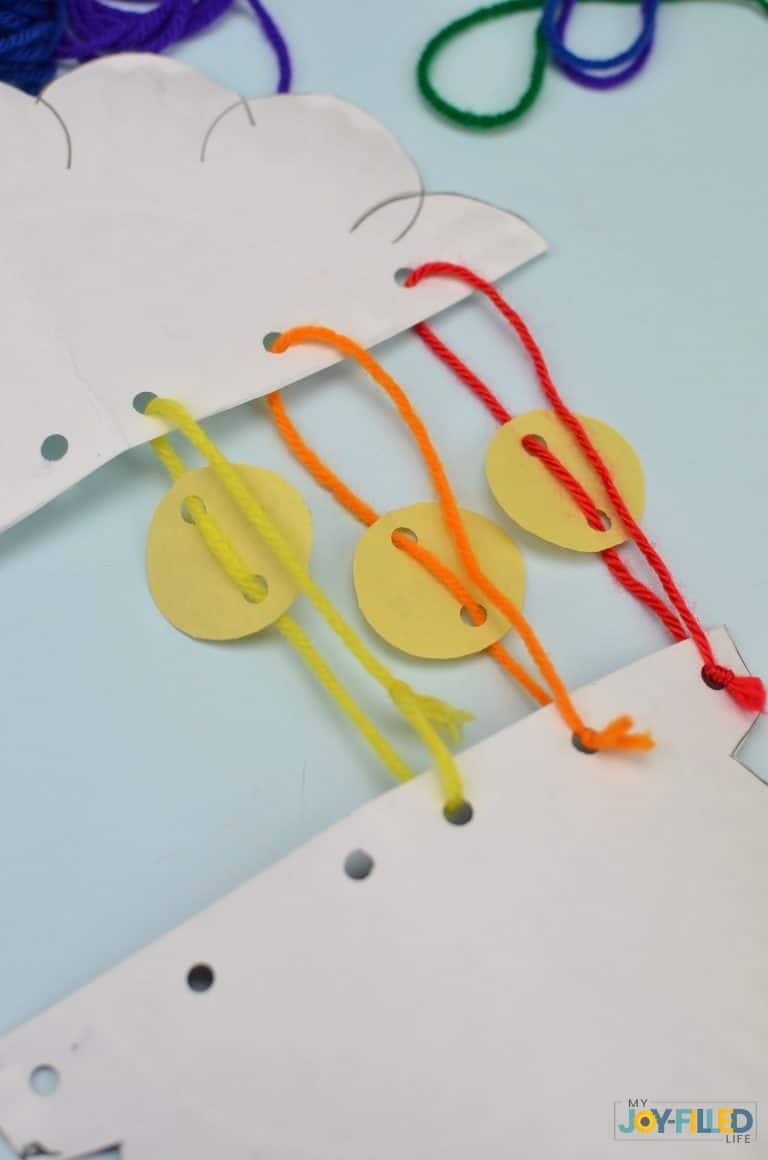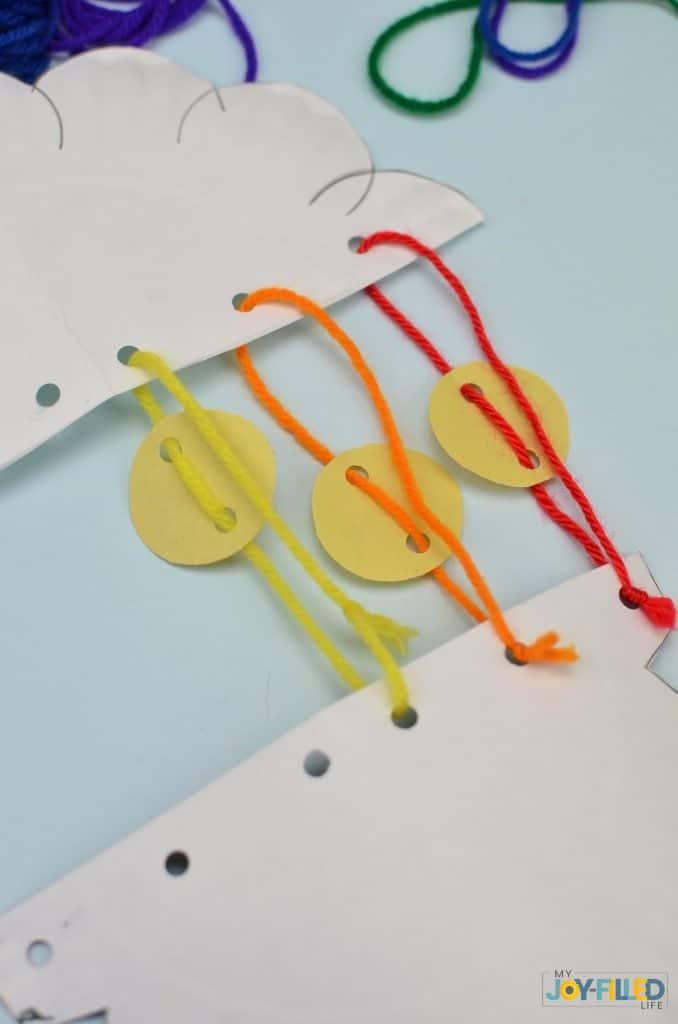 You will repeat this same process with each piece of yarn and yellow circle in the order of the rainbow (red, orange, yellow, green, blue, purple)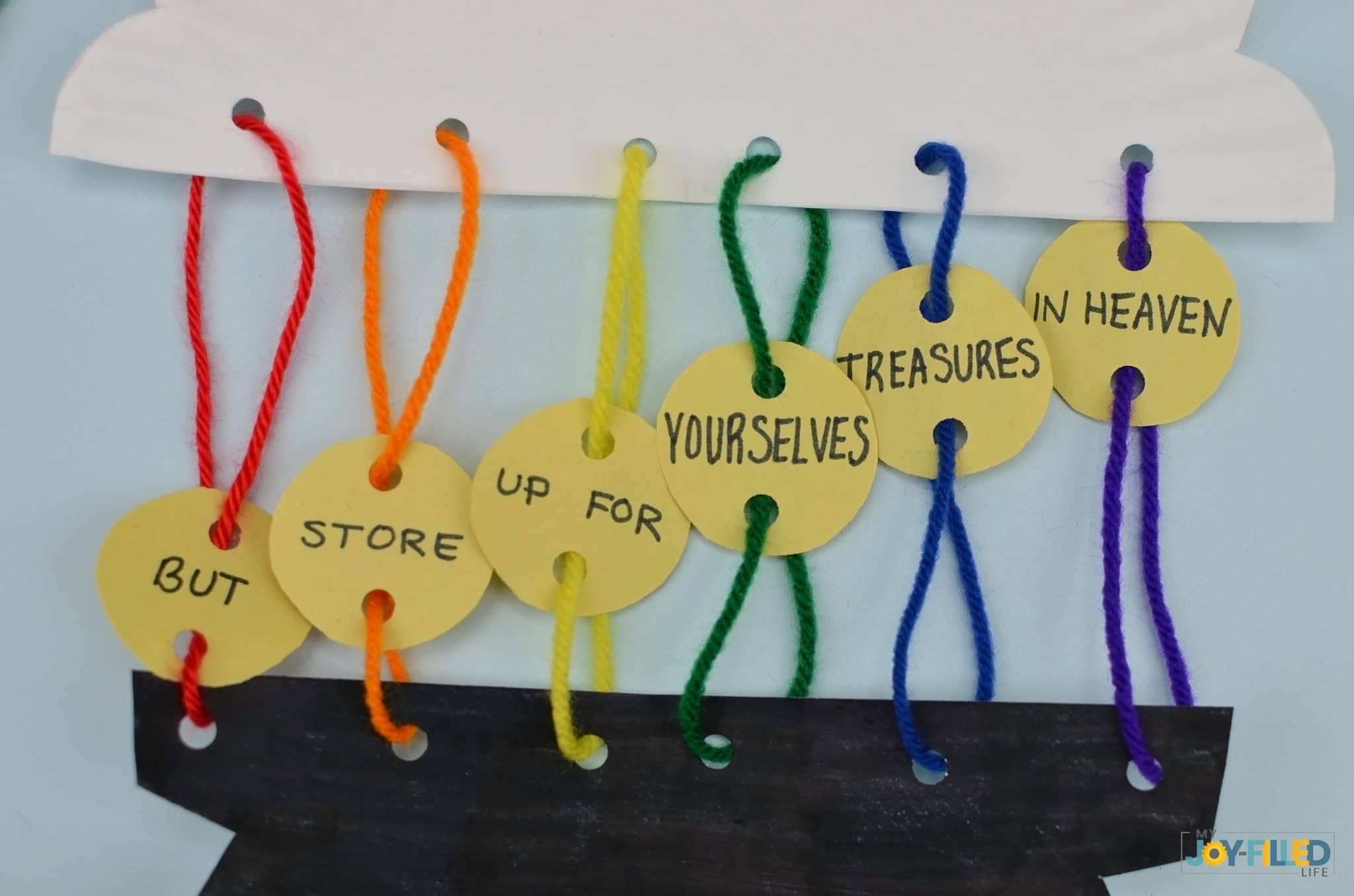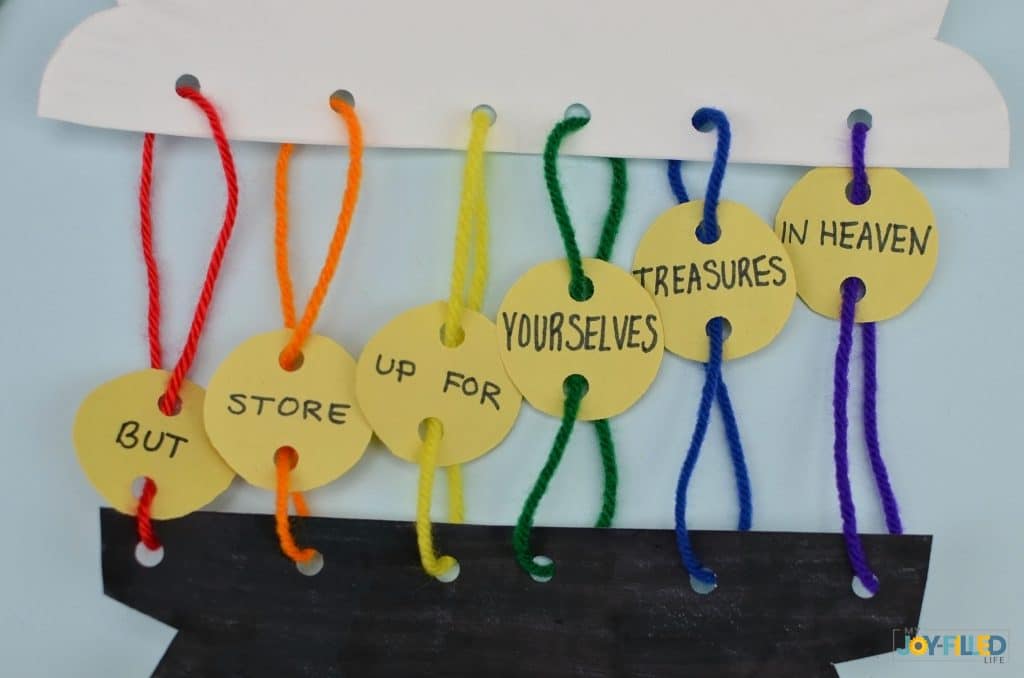 Arrange the knots so they are on the back of your treasures in heaven craft so you can't see them. You may want to tape them to the back so they stay in place. If you are concerned your yellow circles will move up and down the rainbow you can attach them to the yarn with a small piece of tape.
Once you have done this, your treasures in heaven craft is ready for you to display and remind you to focus on your treasures in heaven.

The following two tabs change content below.