Dr. Seuss is a family favorite in our home. You'll find anything from Cat in the Hat, to Green Eggs & Ham, and of course 1 Fish 2 Fish Red Fish Blue Fish!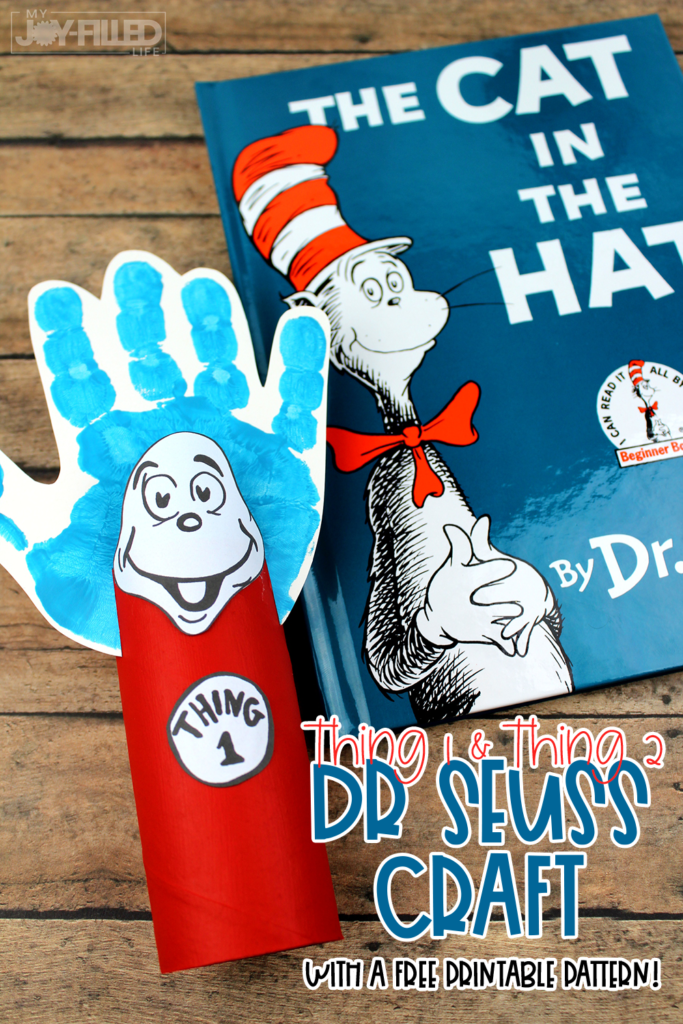 But if we had to pick just one? Hands down Cat in the Hat is our favorite. I mean… there's a reason we made some really fun thing 1 & thing 2 puppets!
We just had to try out another Thing 1 & Thing 2 Dr Seuss Craft! Let me tell you – this one might even be more fun than the puppets… as if that was possible.
We love to engage in story time before a fun craft and this was no exception! Afterwards, we sat down and made these and the kids loved them! So much that I just knew you'd love them too. They can even be fun to use to "act out" the parts for Thing 1 & 2 during a story.
If this looks a little extra for your taste, rest assured it's actually quite easy to make! This Dr. Seuss Craft is fortunately very easy to put together. I've included a free template for you to download in order to make it super easy.
If you're ready to get started with your Thing 1 & Thing 2 Dr. Seuss Craft, scroll down below!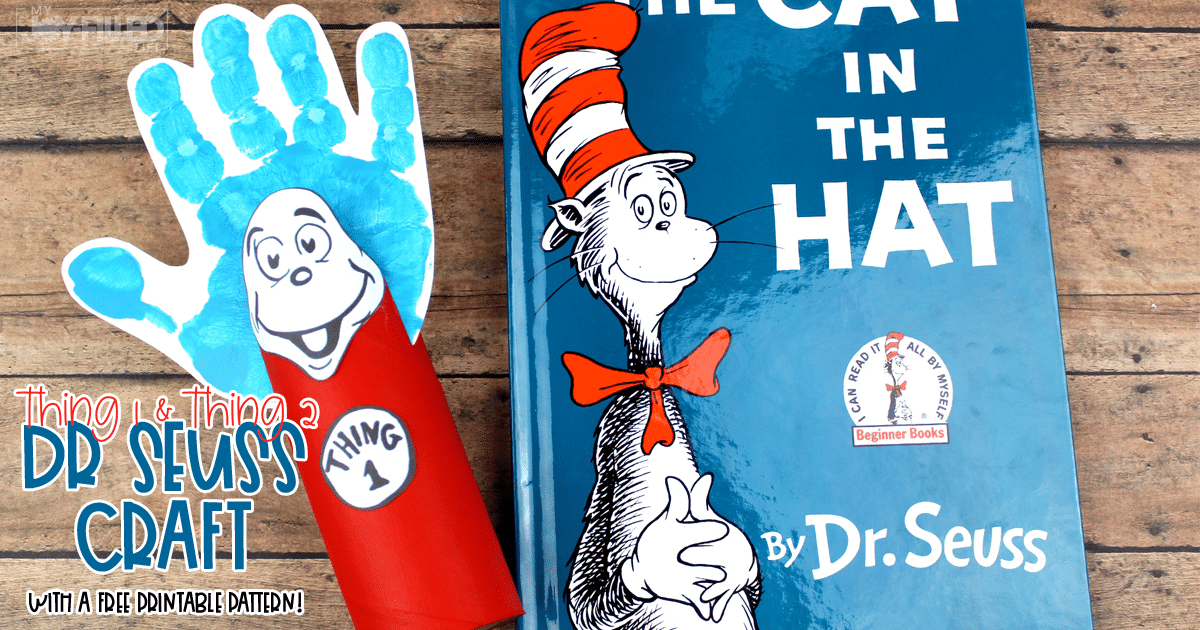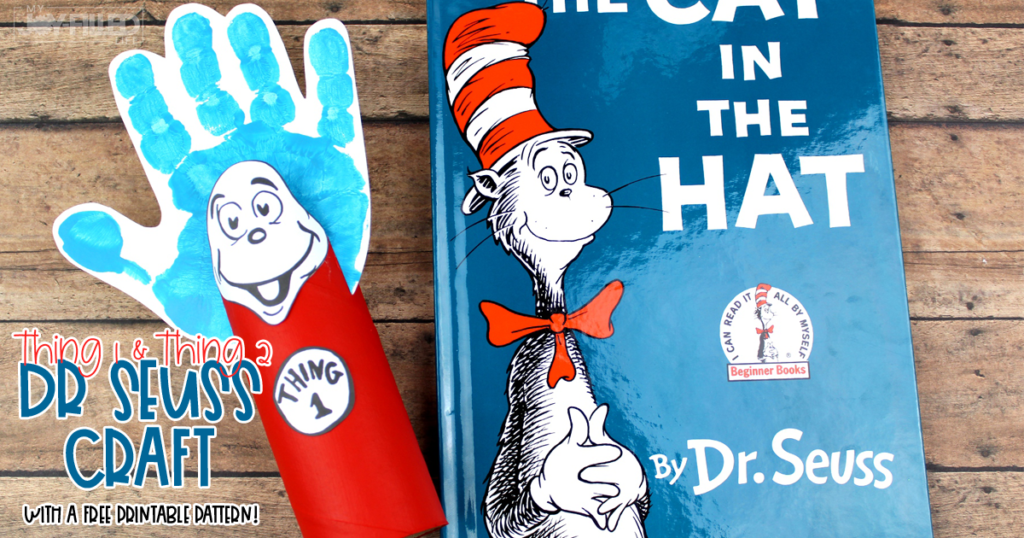 Dr. Seuss Craft Supplies
In order to make your Thing 1 & Thing 2 Dr. Seuss Craft, you'll need these supplies:
Paint – red and teal
Paintbrush
Cardstock – white
Glue
Scissors
How to make a Dr. Seuss Craft
Before you get started, make sure to download all your supplies! If you haven't downloaded the free thing 1 & thing 2 template, scroll down below to easily download them.
Print out your template, cut it out, and set aside.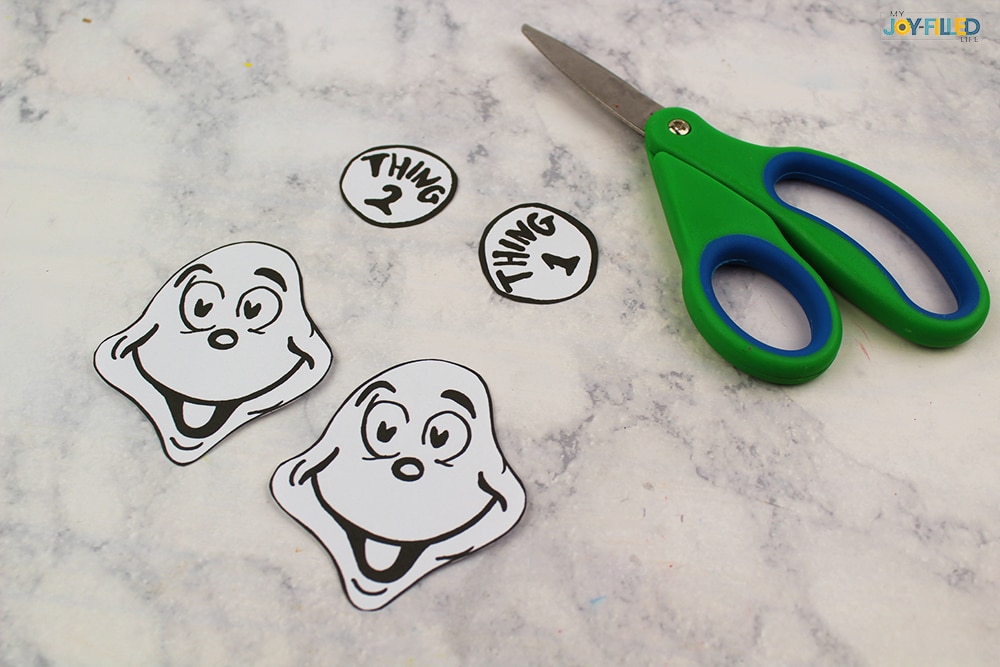 To begin, paint the palm of your child's hand with teal paint as shown below.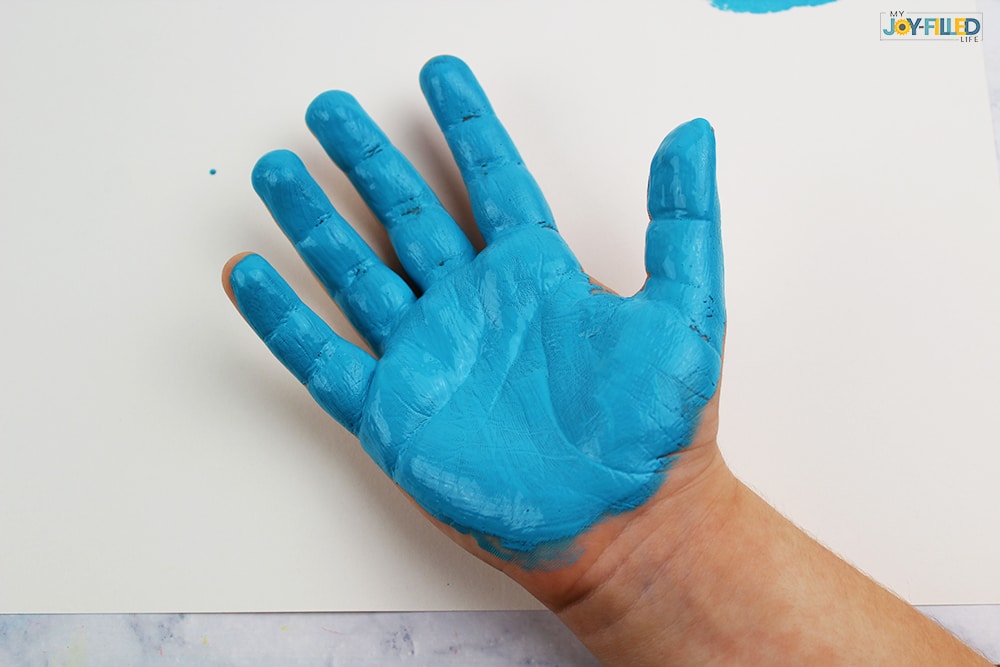 Firmly press your child's hand onto white cardstock and then help them pull up their hand in a quick motion to avoid smearing paint. Allow it time to completely dry.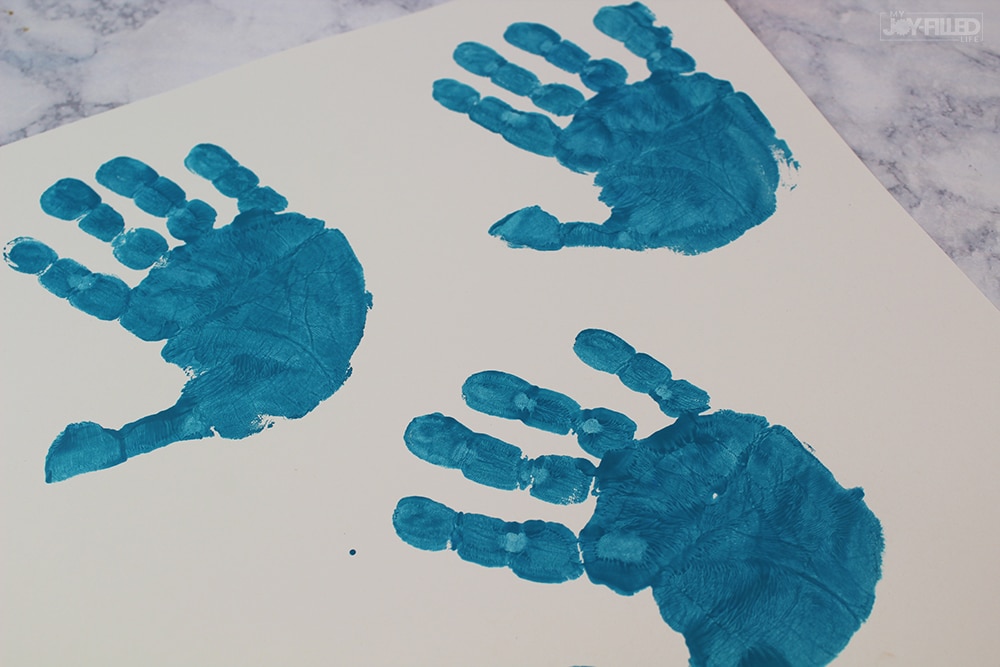 While waiting for the handprint to dry, paint the toilet paper roll with bright red paint. Set aside and allow time to dry. If needed, paint additional coats until you can't see the toilet paper roll through the paint.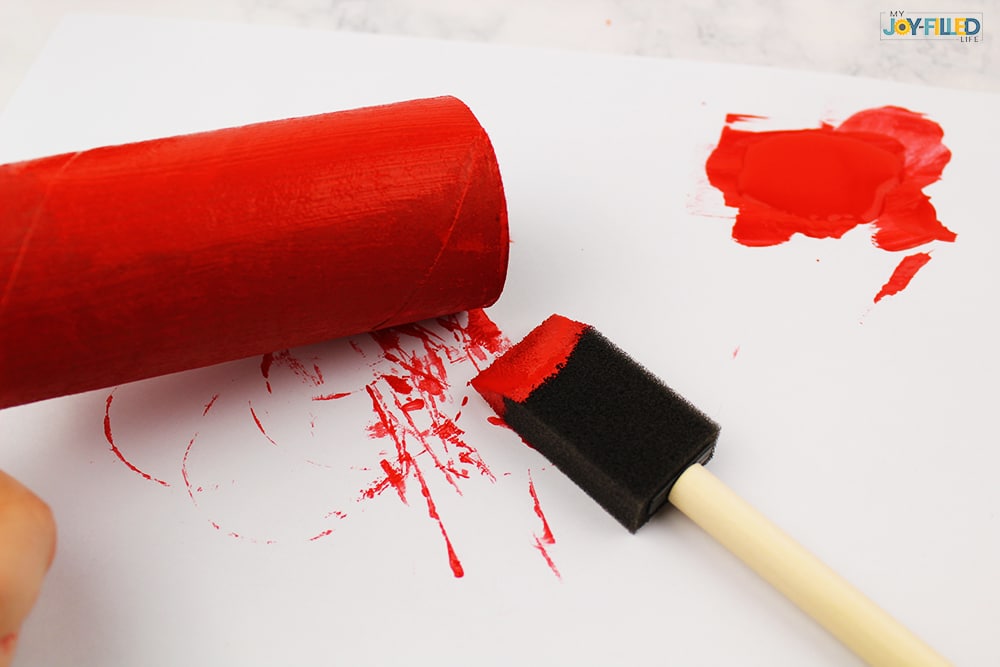 Once everything has dried, cut the handprints out from the white cardstock.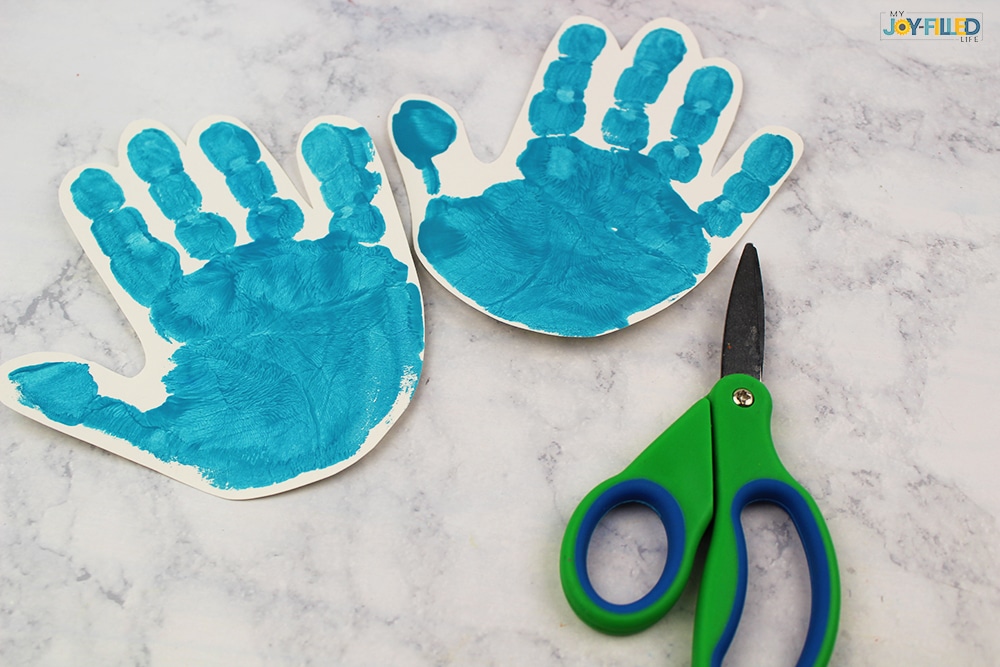 Then, cut two slits in the toilet paper tube and slide the handprints onto the tube as shown below. In order to keep the handprint in place, apply a few dabs of glue.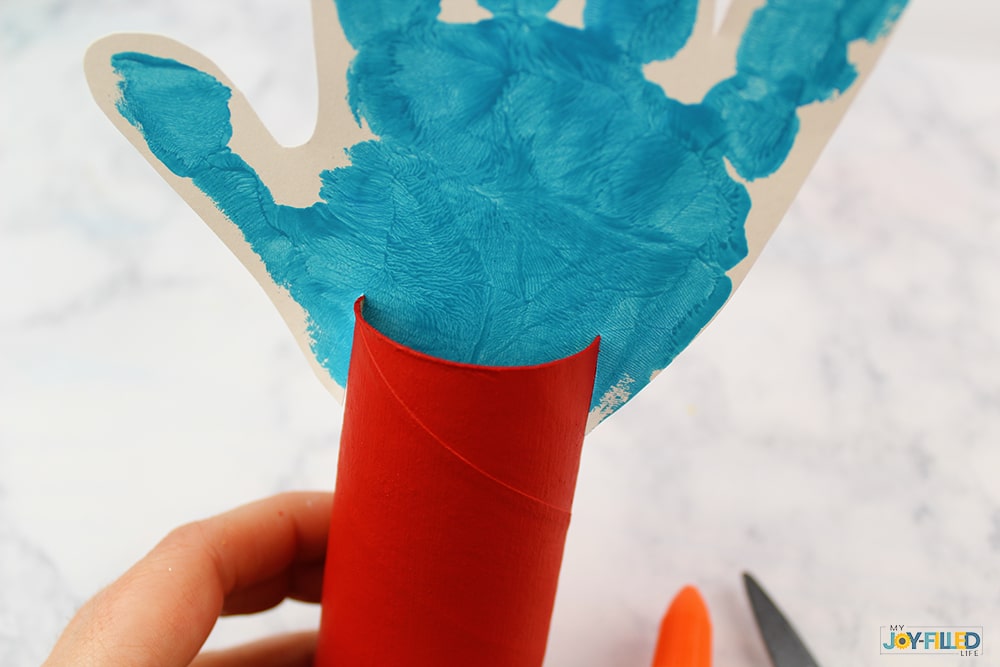 Next, glue the thing 1 and thing 2 face and logos into place as shown below. Set aside and allow the glue to completely dry.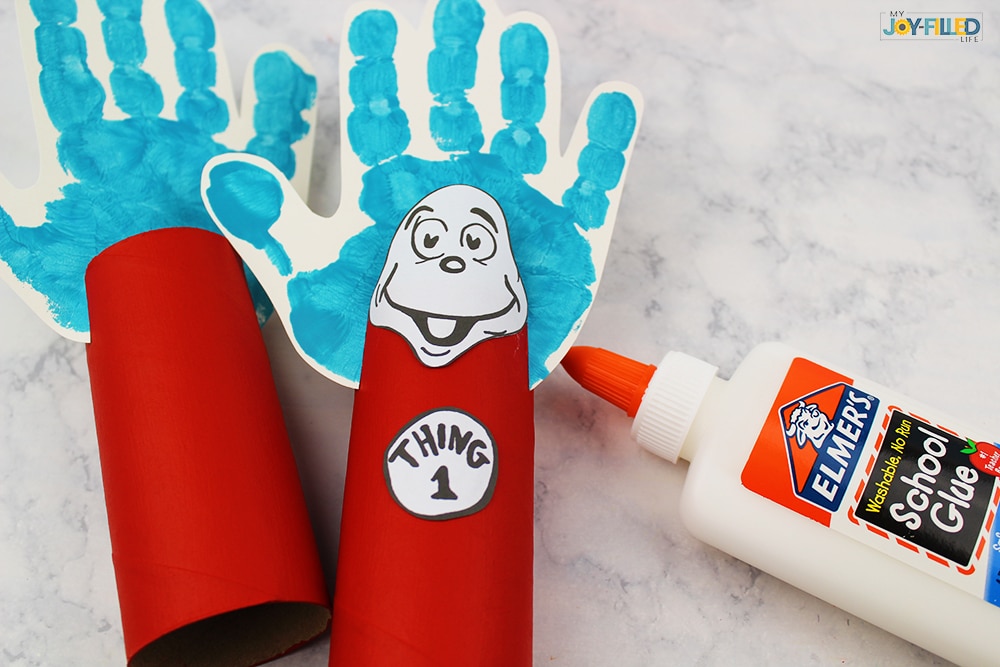 Once it has dried, your thing 1 & thing 2 Dr. Seuss craft has been completed!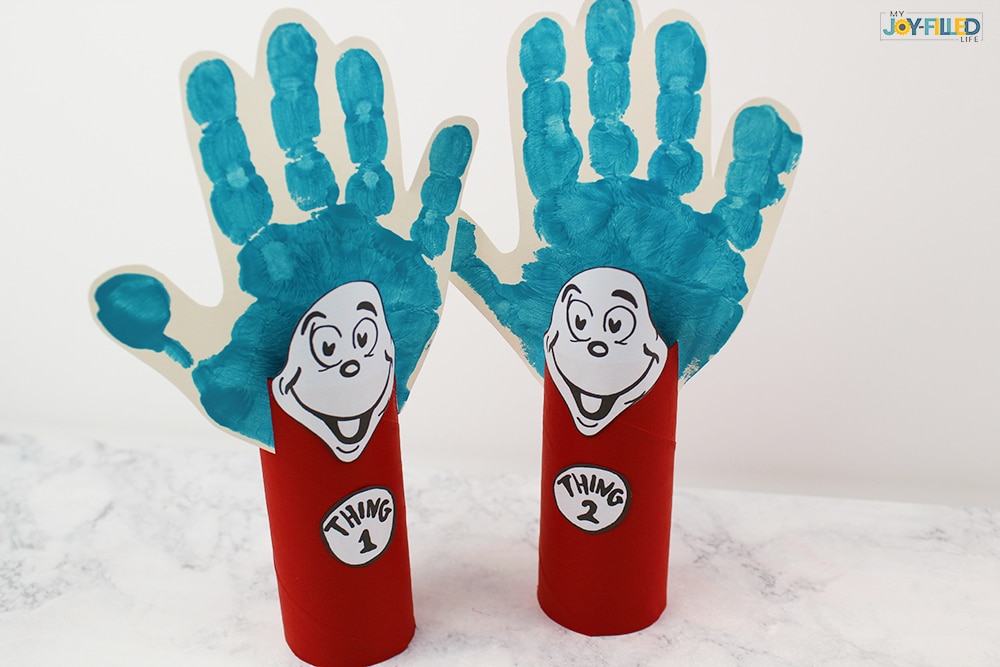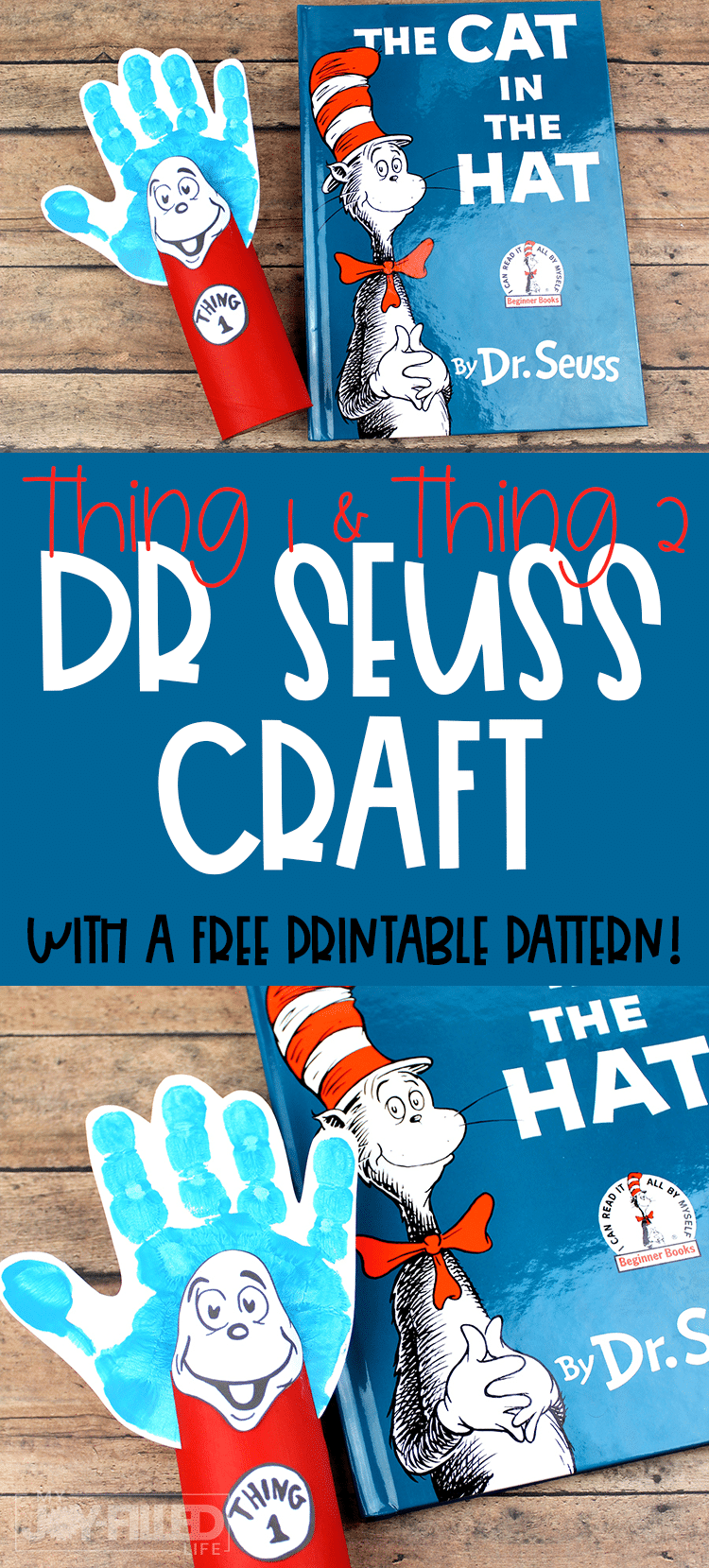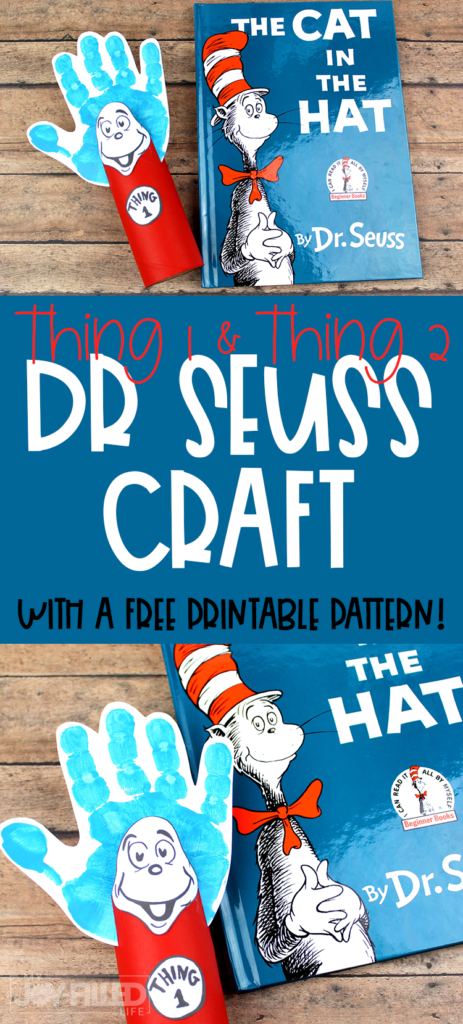 You may also like: